As most of you probably know about by now, I'm soon headed to the Maldives, despite not really having a great reason to do so. The planning process has been an adventure, to put it mildly, from figuring out the flights to deciding whether or not to upgrade at the Park Hyatt.
Another thing I've been trying to figure out is how to fly home after my trip. The Maldives is close to Colombo, Sri Lanka, which has some of the best premium cabin fares in the world. So I figured I'd just book a paid ticket home, given what a great value it represents.
As I posted about a couple of weeks back, I was originally trying to decide between flying Qatar Airways business class and Kuwait Airlines business class.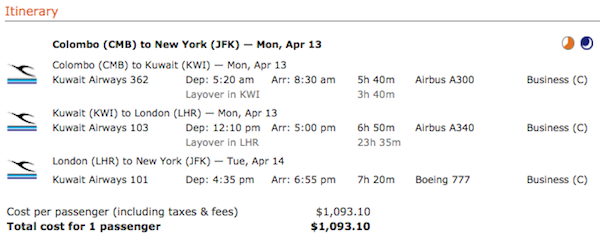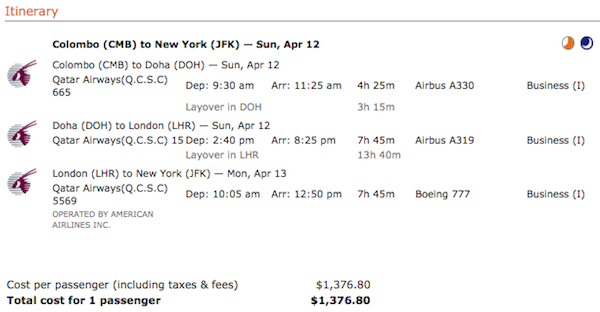 Both airlines had great prices. Qatar Airways would have made a useful review, while Kuwait Airways would no doubt have made an entertaining review.
I've now booked my return trip, and went with a completely different option.
Cathay Pacific business class fares out of the Maldives
Cathay Pacific publishes some great business class fares directly out of the Maldives. Interestingly these fares don't display on online travel agencies, but rather only directly on Cathay Pacific's website.
The business class fare from Male to Hong Kong to New York is ~$1,450 all-in one way. And there's something to be said for the convenience of flying directly out of Male as opposed to first having to fly to Colombo, possibly spend a night at an airport hotel, flying early in the morning, etc.
You can't beat a redeye out of Male, which allows you to leave the hotel in the late afternoon and get straight on your longhaul flight.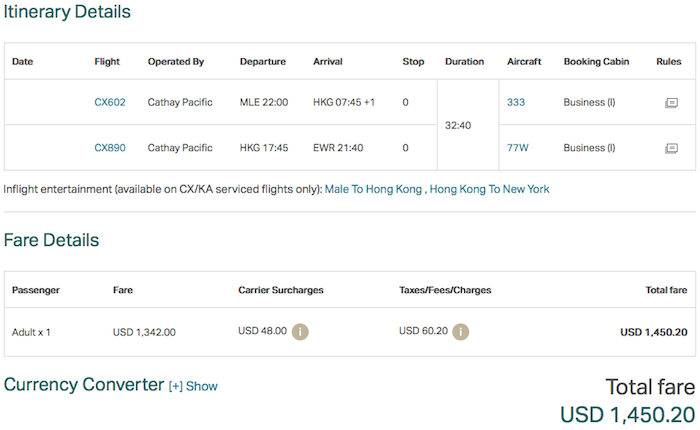 The real reason I booked this itinerary
The single most consistent feedback I get on my trip reports is to review more business class products, since that's what many of you can redeem for, given that you travel with family.
I've flown Cathay Pacific first class more times than I can count, though I've never flown Cathay Pacific's longhaul business class.
I flew their new business class hard product once from Bangkok to Hong Kong, though that was it.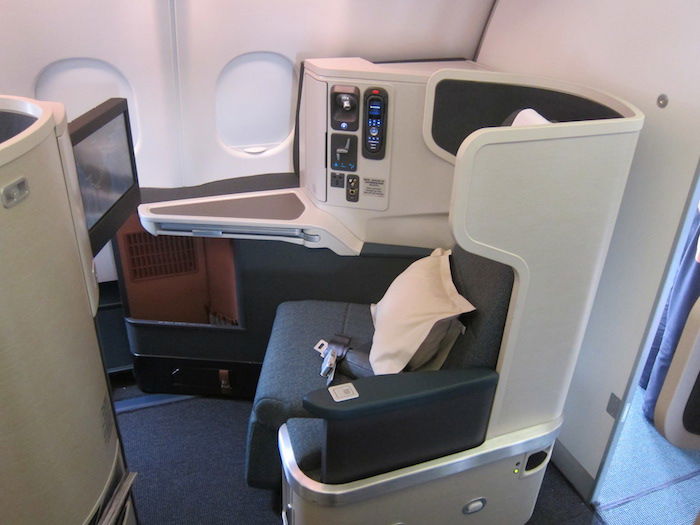 So while it might not be the most amusing review, I do think it's probably the single most useful product I've yet to review. I'd argue Cathay Pacific's business class is the most attainable business class product for award travel to Asia, given the availability and reasonable redemption cost through AAdvantage.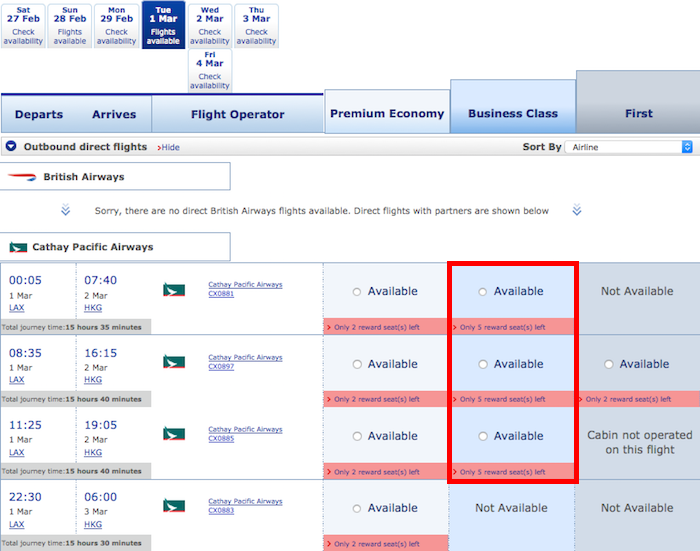 Crunching the numbers
The fare is ~$1,450. The distance of the itinerary is ~11,000 "butt in seat" miles one-way.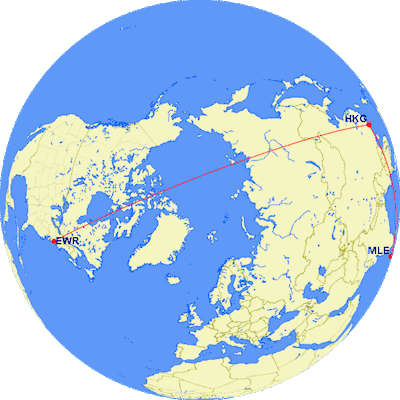 That means as an Executive Platinum member with American I earn:
~11,000 elite qualifying miles
~16,500 elite qualifying points
~25,000 redeemable miles

I value American miles at ~1.8 cents each, so that's like earning ~$450 worth of miles, which knocks the cost down to $1,000. And that doesn't even account for the elite qualifying miles.
Crunching the numbers further, that's the equivalent of redeeming ~55,000 miles for such a ticket (since I value those miles at ~$1,000). You couldn't get an award from Maldives to the US for that cost in business class, so I'd say that's a heck of a deal.
Bottom line
I'm really excited to finally give Cathay Pacific's longhaul business class a shot, and I'm curious if it impresses me as much as their first class (relatively speaking, that is). I'm also excited about flying directly out of Male, rather than first having to fly over to Colombo before getting on my longhaul flight.
I'm not going to lie, I booked the flight into Newark intentionally, since it's operated by a three cabin 777-300ER (featuring business class, premium economy, and economy). Maybe I'm nuts, but I far prefer being in business class on a plane without a first class cabin.
Have you flown Cathay Pacific's longhaul business class? If so, what was your experience like?