As any road warrior can relate to, staying healthy while on the road can be a struggle. And unfortunately it only gets worse when you live on the road… or in the air, as the case may be. 😉
This post isn't about eating healthy, but rather just about how I've personally reached a turning point with domestic airline food.
For all the time I've been involved in this hobby (about a decade), domestic airline food hasn't exactly been gourmet. That being said, the quality has varied substantially over time and by carrier.
But no matter how bad first class food was domestically, in the past I've always found myself eating it. Why?
My inner six year old is still amazed by the miracle which is flight, and in a really weird way there's something exciting about eating in the sky. You're in an airplane, flying 500 miles per hour, six miles above the earth's surface… and you're eating food. It's not really different than how showering in the air is exponentially more exciting than showering on the ground.
Eating is a way to pass time. This is less of an issue nowadays with Wi-Fi and more ways to stay entertained. But as exciting as flying is, it can also be a bit boring, and having a 1-2 hour meal service is a nice time to pass time.
There's something special about airline food. Yes, sometimes it's especially bad, but there's still something sort of exciting about being fed hot nuts and freshly baked cookies. Like, where else do you get that?
But in a very backhanded way, American has done me a favor. American's domestic first class catering has become so bad that I've just stopped eating it. And frankly I feel so much better thanks to it.
For example, yesterday I flew from Orange County to Dallas to Tampa. The first flight was a lunch flight, while the second flight was a dinner flight. That's two sets of nuts, two sets of salads, two sets of bread rolls, two sets of cheesy pasta or horribly processed meat, and two sets of chocolate chip cookies.
I don't even want to think about how many calories each meal has, let alone two. Which I might be willing to selectively ignore if the food actually tasted decent… but it doesn't.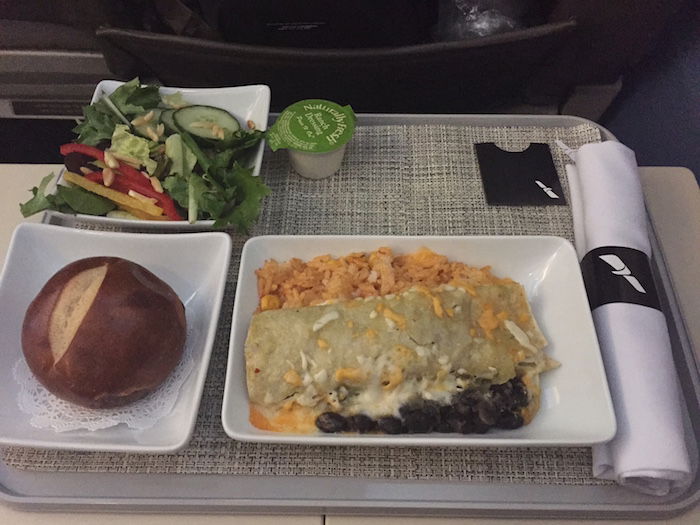 Yes, I had some nuts and a Diet Coke on the first flight, but that was it. Then I had an actually edible meal in the American Express Centurion Lounge in Dallas, and then I just had water to drink on my flight to Tampa. I felt so much better upon arriving in Tampa than I'd feel if I had eaten both meals.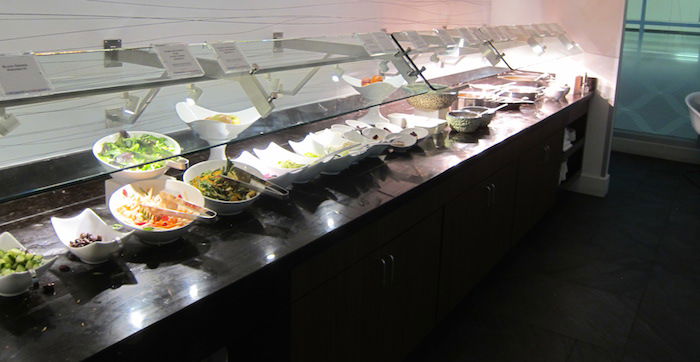 Bottom line
To be clear, I'm not saying I'll never eat another domestic airline meal again. But on a day like yesterday where I had two slightly over two hour flights, skipping meals on both flights was the right move.
I'll probably still eat on flights that are longer and during meal windows, and regrettably will go with the pasta option (since the meat served domestically is just horrible).
But after over four million butt in seat miles, I think I've finally been cured of the "eating airplane food out of boredom" curse. And I owe it all to American!
What's your strategy when it comes to domestic first class airline food? Do you eat it, skip it, or what goes into your decision making process?