---
For reasons I'll probably explain at another point, I had to be in Hong Kong for a morning. Not the most efficient use of time, but at the same time I don't mind redeeming miles for Cathay Pacific first class to Asia, given what a great value it is. I've gotta spend my weekends somehow, and sipping Krug at 39,000 feet doesn't suck that much. 😉
Originally I was just going to book a roundtrip first class ticket on Cathay Pacific from the US to Hong Kong.
But after giving it some thought I realized that I really wanted to fly Japan Airlines' new first class, which I've been meaning to try for a long time (I've only flown JAL's old first class between Tokyo and New York).
As luck would have it, Japan Airlines had first class award availability from Tokyo Narita to New York JFK on the exact date I needed.
But rather than flying Hong Kong to Tokyo Narita in Cathay Pacific business class, I figured I'd have some fun with it.
In the past I've written about Japan Airlines' only flight within Asia which features a first class cabin, which is between Jakarta and Tokyo Narita. Japan Airlines is actually discontinuing first class on this route soon, and I've really wanted to try it before the service is discontinued.
So I could have done Hong Kong to Tokyo to New York in first class… but instead I booked Hong Kong to Jakarta to Tokyo to New York for the same price, because… why not!
In the end my routing looked as follows: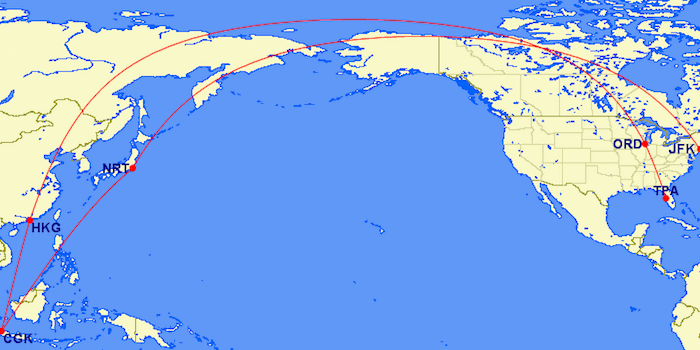 Here's the itinerary:
02/13 AA1267 Tampa to Chicago departing 7:45AM arriving 9:42AM
02/13 CX807 Chicago to Hong Kong departing 2:00PM arriving 7:50PM (+1 day)
02/15 CX719 Hong Kong to Jakarta departing 4:05PM arriving 8:00PM
02/15 JL726 Jakarta to Tokyo departing 9:25PM arriving 6:35AM (+1 day)
02/16 JL6 Tokyo to New York departing 11:10AM arriving 10:05AM
I know I've reviewed Cathay Pacific first class many times before (including this exact route), but I actually haven't flown Cathay Pacific longhaul since they made some changes to their first class soft product, so I figured it was worth flying them longhaul again, given that it has been a while.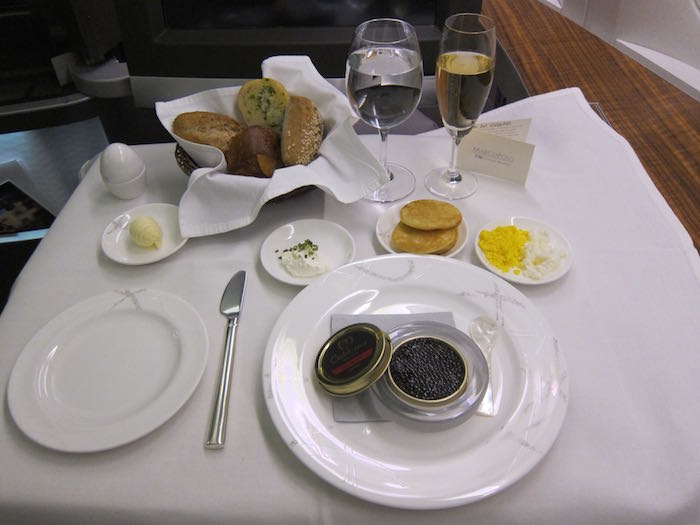 Cathay Pacific first class meal service
Then in Hong Kong I booked the Grand Hyatt Hong Kong, which I've not yet reviewed. I recently stayed at the Hyatt Regency Hong Kong, but was keen to try the Grand Hyatt, given that it's generally regarded as the best Hyatt property in Hong Kong. Points + Cash was available, making the cost of my one night stay 12,500 points plus $150 (a bargain compared to the paid rate of ~$500).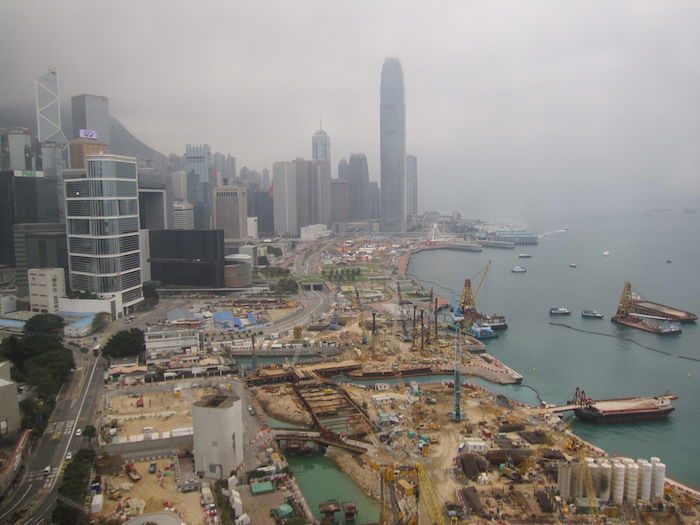 View from the Grand Hyatt Hong Kong
Then from Hong Kong to Jakarta I was booked in Cathay Pacific's new regional business class product, which I hadn't tried before this trip.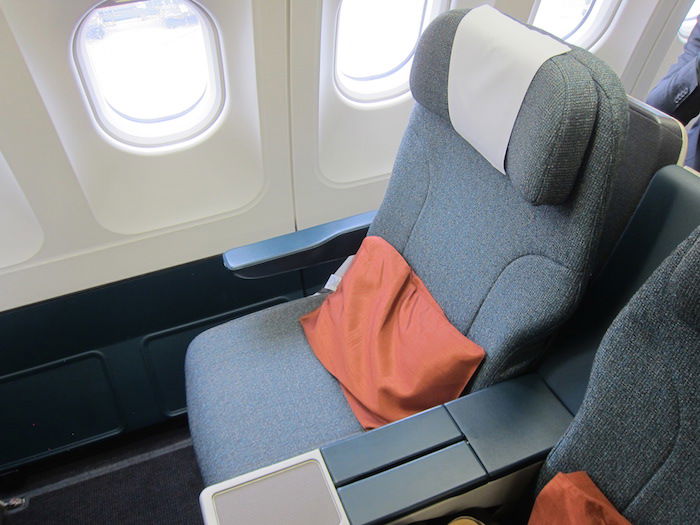 Cathay Pacific's regional business class
And then the long journey home was in Japan Airlines' amazing new first class product, which I was excited to try.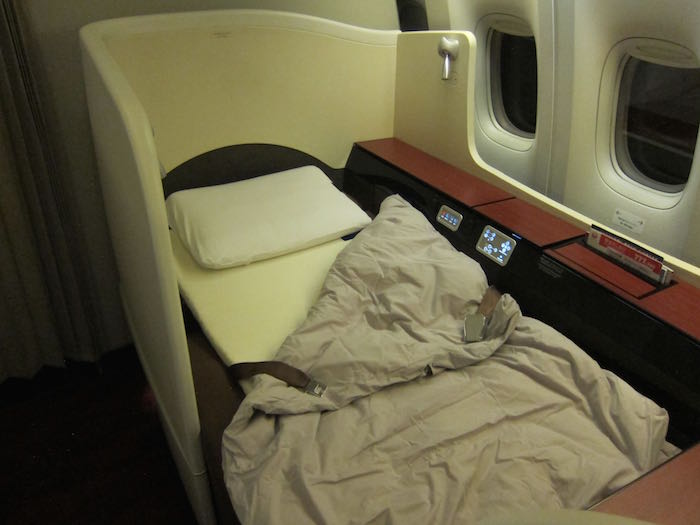 Japan Airlines first class bed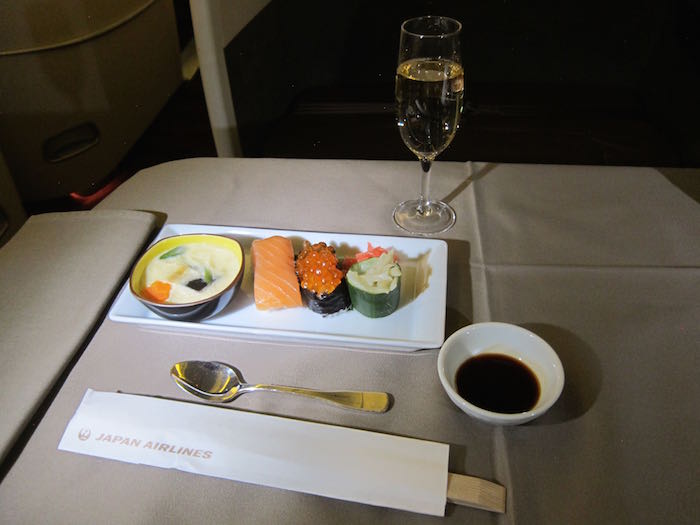 Japan Airlines first class meal service
Bottom line
Suffice to say it was an exciting yet exhausting weekend. And beyond that, American miles are amazingly valuable. The entire roundtrip cost me just 135,000 miles plus about $96 in taxes. Any opportunity to redeem AAdvantage miles to Asia in Cathay Pacific/Japan Airlines first class is a good one, in my opinion!
Stay tuned, because this will be a quick trip report that I hope to have wrapped up within a week.