Last week a friend sent me a link to some LimoLand airplane-themed swim trunks which were for sale on mrporter.com… for $250. Now, maybe I'm not keeping up with the times, but $250 for swim trunks?!?!? REALLY?!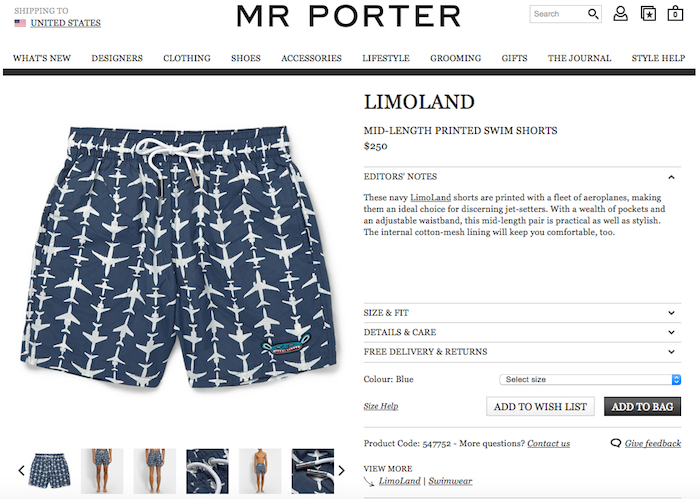 I was inspired by the idea, though, so did some more searching online. Eventually I came across similar LimoLand airplane-themed swim trunks which were on sale for $129 at barneyswarehouse.com.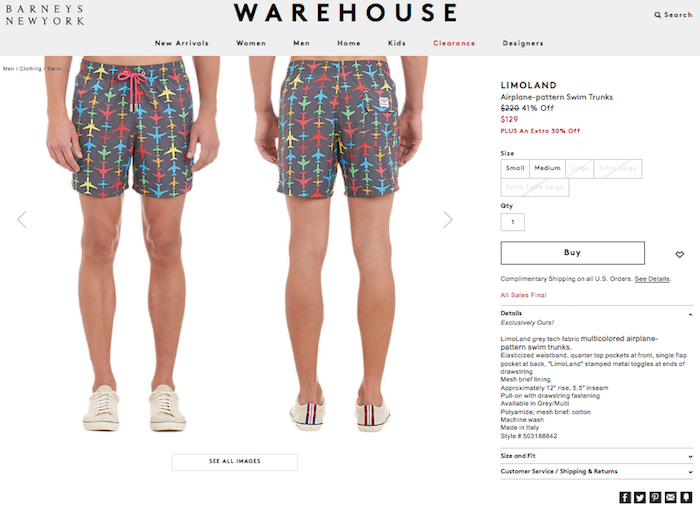 On one hand I really couldn't wrap my head around how swim trunks could cost that much. On the other hand, I live in hotels and out of a carry-on, so what I've learned over time is that I'd rather have a few items I love, rather than a bunch of items I moderately like. After all, when your wardrobe is limited to a carry-on, you don't get as much variety as someone that has a closet.
Perhaps against my better judgment, I ordered them. With shipping they came to $150. I got them in the mail today, and I love them. I never thought I'd feel this good about spending $150 on swim trunks.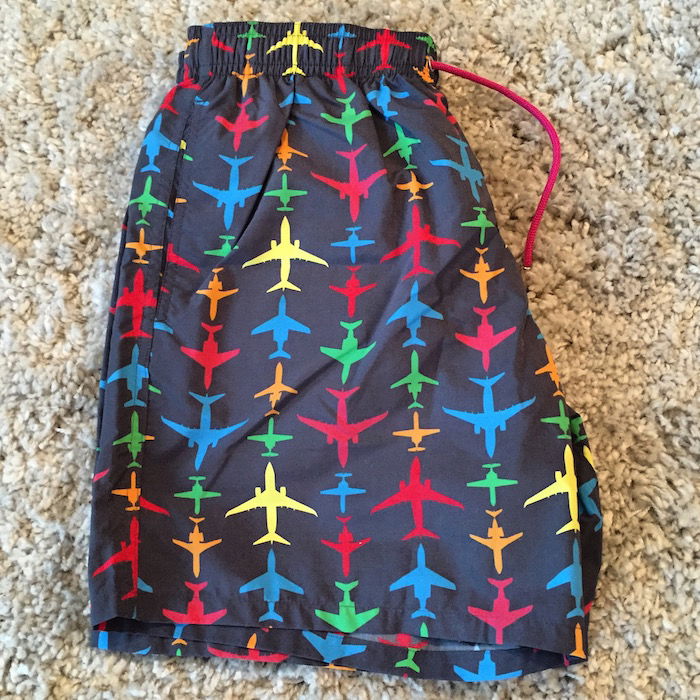 At least now I'll be easy to identify at the Park Hyatt Maldives in the coming weeks. 😉
The one caution I'd add is that the swim trunks are a European cut (not often you see those two words next to one another), so they're a bit shorter than we'd be used to in the US. Then again, in the US swim trunks can often be mistaken for jorts, so that's not necessarily a bad thing.
So… am I totally crazy for spending ~$150 on swim trunks?