I spent the entire week on the ground with family celebrating both Christmas and (shortly) New Year's. So while this is the first week in a long time that I didn't fly, I instead spent that time planning a bunch of travel, which I've outlined on the blog over the past several days. I'm so excited about the flights I have booked.
On the points & travel front, this week Hyatt announced some positive changes to their loyalty program, the story of an ANA eight hour flight to nowhere went viral, we saw a lot of points purchase promotions ending, JAL announced changes to their first class champagne, and more.
With that out of the way, here's a recap of this week on the blog:
Featured Stories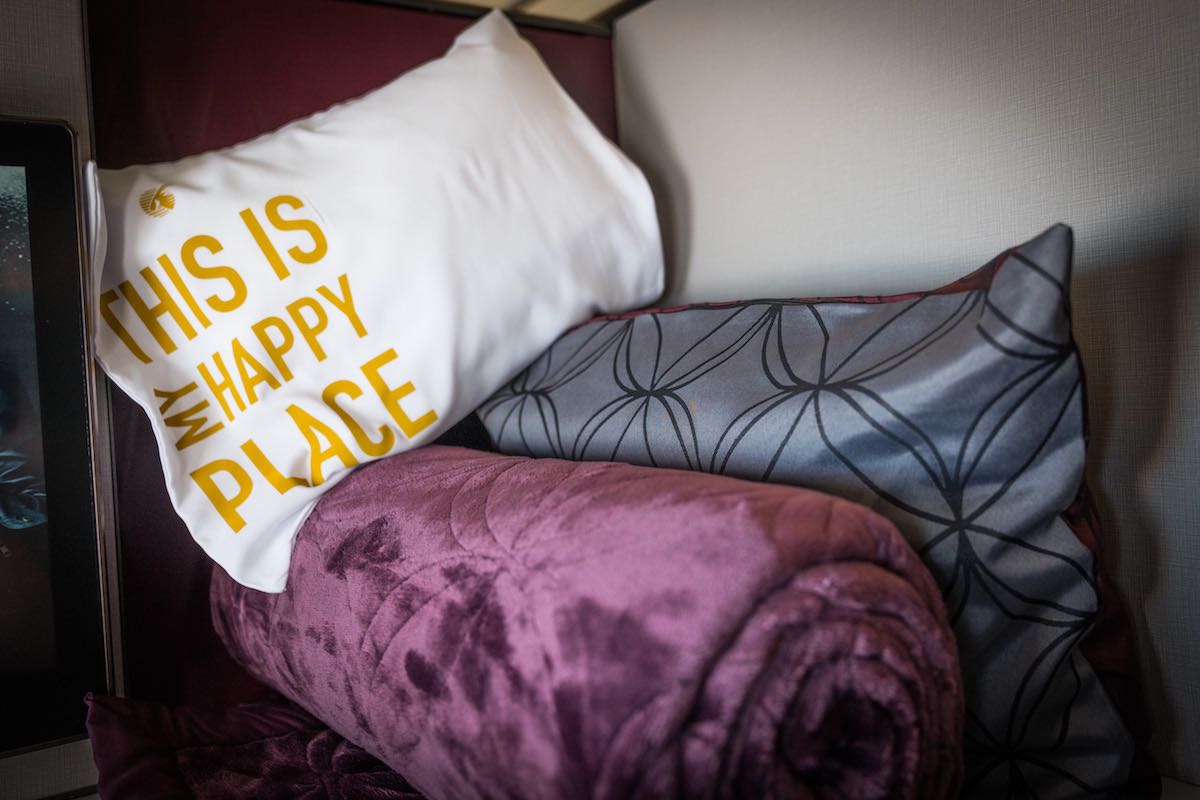 As I've explained, this has been an insane week of travel planning for me. A few days ago I shared the details of the itinerary I booked that included travel in China Southern's business class, China Eastern's first class, Singapore's new A380 business class, and most importantly, Singapore's new A380 Suites.
Then earlier I shared the details of the itinerary I booked that included travel in Swiss' business class, Air India's business class, Emirates' new first class, and TAP Portugal business class. This is in addition to the other travel I have booked already for January and February, including a trip to Beijing with Tiffany in Delta's new business class suites, as well as a trip to Europe with Ford to go skiing (well, he'll go skiing… I'll sit inside drinking warm beverages while blogging).
With tickets booked in four of the five new products that have recently been introduced, I couldn't not review Qatar Airways' Qsuites during this time. So I just booked a ticket in Qsuites, and wanted to share how I saved about $750 on the ticket.
---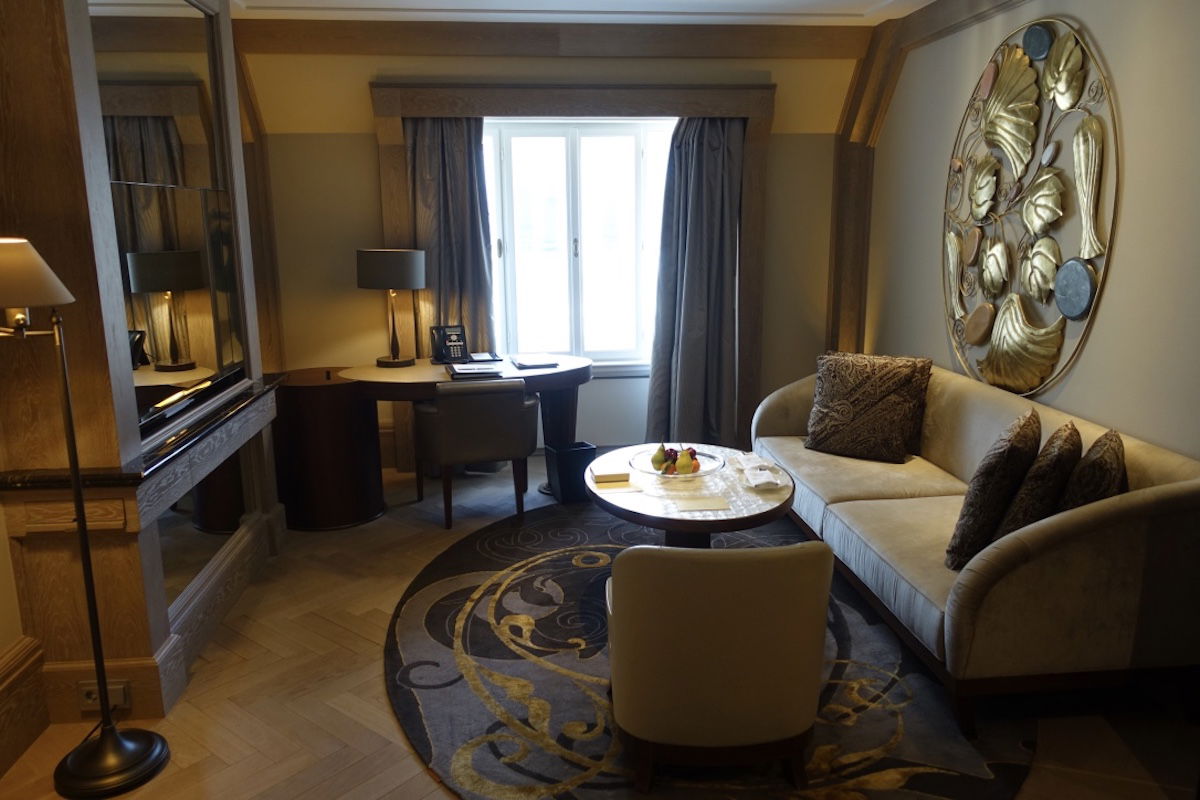 As of March 1, 2017, Hyatt replaced their Gold Passport loyalty program with World of Hyatt. While the ways in which members could earn and redeem points remained the same, significant changes were made to elite benefits, branding, etc.
As a top tier Hyatt elite, I tend to think there are pros and cons to World of Hyatt, and I haven't been shy about sharing how I feel.
There's some fantastic news when it comes to World of Hyatt, which I'm so excited about.
---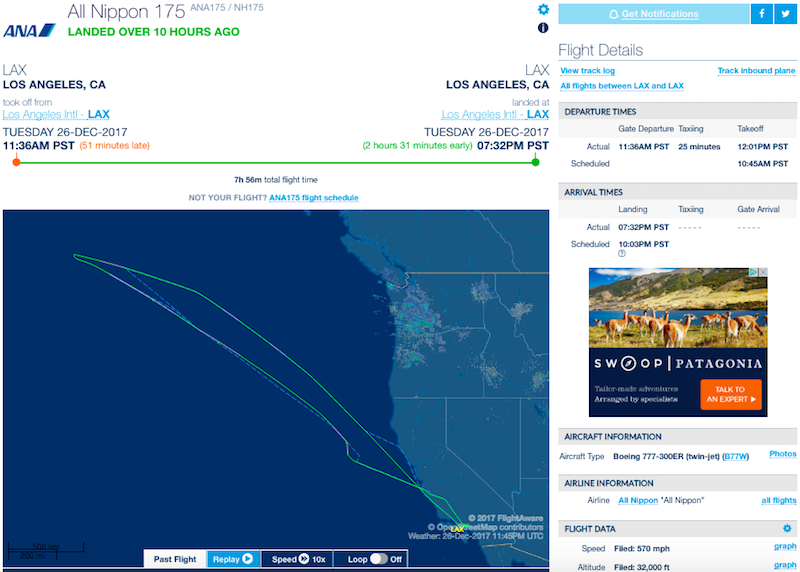 Earlier this week I wrote about Tuesday's ANA flight 175 from Los Angeles to Tokyo Narita, which ended up turning around roughly four hours after departure, meaning that the plane landed in Los Angeles about eight hours after it departed.
Chrissy Teigen was on the flight and live Tweeted the whole thing, which is probably why this has become a national story so quickly.
We now have a lot more information about what unfolded, and it looks like this may not have been as innocent of a mistake as we first assumed.
---

TIPS: Earning Miles & Promos
Air France-KLM Publishes FlyingBlue Promo Awards For January 2018
You'll Soon Be Able To Earn Delta Elite Miles On WestJet
Earn Up To 5x Delta SkyMiles With Airbnb
I Saved $750 On My Qsuites Ticket Using The Amex International Airline Program
The Amex Platinum Card Can Now Save You Money On Lufthansa Group Tickets
Amazing Qatar Airways Business Class Fares From Europe To Australia
Frontier Is Offering 99% Off Tickets (Taxes & Fees Excluded)
Virgin Atlantic Upper Class Fare Sale From London To The US
Last Chance: Buy Starpoints For 35% Off
How You Can Use Momondo To Save Money On Flights
Hurry: $150 Roundtrip Delta First Class Fares From Victoria To The US
Last Chance: Buy Alaska Miles With A 40% Bonus
Great British Airways First Class Fares From London
TRICKS: Redeeming Miles
How To Redeem Miles On Air Seychelles
Extremely Rare: Wide Open First Class Awards On Qantas' Longest Flight
Limited Time: Save 25% On Iberia Business & Economy Awards
YAY: Hyatt Will Count Award Stays Towards Status Staring In 2018
JetBlue Publishes A Partner Award Chart For The First Time
TRAVEL With Ben (Lucky)
BOOKED: Air Seychelles Business & Turkish Airlines Business
BOOKED: Emirates New First, Air India Business, Swiss Business, TAP Business
BOOKED: Singapore New Suites & Business, China Eastern First, China Southern Business
REVIEWS & Trip Reports
Review: LATAM Business Class 787 Santiago To Easter Island
Review: Santiago Airport Domestic Lounge
Review: LATAM Business Class 787 Mexico City To Santiago
Review: Oneworld Lounge Mexico City Airport
Review: Grand Lounge Elite Mexico City Airport
Review: American Admirals Club Mexico City Airport
NEWS & Updates
Hilton Honors Elite Members Will Receive Free Breakfast At Waldorf Astoria Hotels
It's Official: Niki Will Become Part Of Vueling
United Eliminates Timeline For Polaris Lounge Openings
Qatar Airways Will Offer Qsuites To Seoul Incheon As Of January 22, 2018
Video: SkyWest Pilot Proposes To Flight Attendant Girlfriend On Plane
Here's Why Criminal Charges Could Be Filed Following 8-Hour ANA Flight To Nowhere
Select Virgin Atlantic Flights Will Be Flown By (Former) Airberlin A330s in 2018
Finally: The US Resumes Visa Services In Turkey
Turkey Resumes Visa Issuance For US Citizens, Accuses The US Of Lying
IAG Expected To Buy Niki (Former Airberlin Subsidiary)
Hilton Updates "Do Not Disturb" Policy Following Las Vegas Shooting
Airbus Will End A380 Production If Emirates Doesn't Place A Big Order
No Surprise: Luxury Hotels Caught Cleaning Glasses With Toilet Brush
What Happened On Yesterday's 8 Hour ANA Flight From LAX To LAX?
Video: What It's Like To Land A 777 At JFK
Korean Air Plans To Retire Their First A380 In 2018
Japan Airlines Is Downgrading Their First Class Champagne… To Cristal
Emirates Is Cutting First Class To Fort Lauderdale
Bizarre: Emirates Forced To Cancel Flights To Tunisia Indefinitely
---
I hope everyone has a great rest of the weekend and an amazing start to the new year!