I've done an insane amount of travel planning the past few days, and I'm excited to share all the details. I realize the past couple of months I haven't tried some of the cutting edge products that have been introduced, but I plan to knock out all of them in the first two months of 2018.
A couple of days ago I shared the details of the ticket I booked that included travel in China Southern business class, China Eastern first class, Singapore's new A380 business class, and most importantly, Singapore's new A380 Suites. I'm so excited for that trip, though I just booked another trip that I'll be taking before then, which I'm equally excited about.
This latest trip I booked has me flying Swiss' new business class, Air India's business class, Emirates' new first class, TAP Portugal's new business class, and more.
Here are the details:
An epic journey to Colombo for 75,000 Aeroplan miles
I needed to get to Colombo (for reasons I'll explain below). At this point I've flown or have booked flights to review most transpacific premium cabin products. So as usual, I spent hours and hours looking at various routings before finding something I liked.
Specifically, I found a routing from San Francisco to Zurich in Swiss' new 777-300ER business class, and then from there flights to India in Air India's 787 business class, connecting to Air India's A321 business class to Colombo. It's no doubt the long way to go, but it seemed like a fun way to experience some new cabins.
Most programs wouldn't book that as one award, though this is where Aeroplan comes to the rescue, as they let me book the whole thing — from San Francisco to Zurich to Frankfurt to Delhi to Colombo — in business class for just 75,000 miles. The best part was that there were no fuel surcharges, given that they don't impose these fees for travel on Swiss and Air India.
Swiss' new business class product looks quite good, as I've only reviewed first class on their new 777s, and business class on their A330s.
But to be honest I'm most excited about reviewing Air India. I've only flown first class on Air India, which was interesting, so I can't wait to see what business class on their 787s and A321s is like.
Emirates' new first class to Brussels
Emirates' new first class has been available on flights to Brussels and Geneva since early December. Unfortunately we won't see these cabins on many planes anytime soon, as Emirates isn't initially reconfiguring existing planes with these new seats.
Emirates has also been blocking award seats in their new first class, meaning the only way to try it is to pay cash. That's the whole reason I'm positioning to Colombo, since the best first class fares are available out of Colombo.
So while it's still a lot of money, I managed to book a one-way first class ticket from Colombo to Brussels for ~2,500USD. It would have been a bit less than double the cost to fly roundtrip, but in this case just flying it one-way seemed like the best option.
My flight from Colombo to Dubai will feature Emirates' standard 777-300ER first class, while the flight to Brussels will have the new first class. That means within the next few weeks I'll be able to do a head-to-head comparison of Singapore's new Suites and Emirates' new first class.
Getting from Europe back to the US
There aren't many premium cabin products between Europe and the US that I haven't yet reviewed. So as I started looking at options between Europe and the US I saw award availability on TAP Portugal from Brussels to Lisbon to Newark. This flight should feature their new business class.
Though I'm also oddly curious to see what the Brussels to Lisbon flight is like, and if they actually offer service, unlike on my last TAP Portugal flight.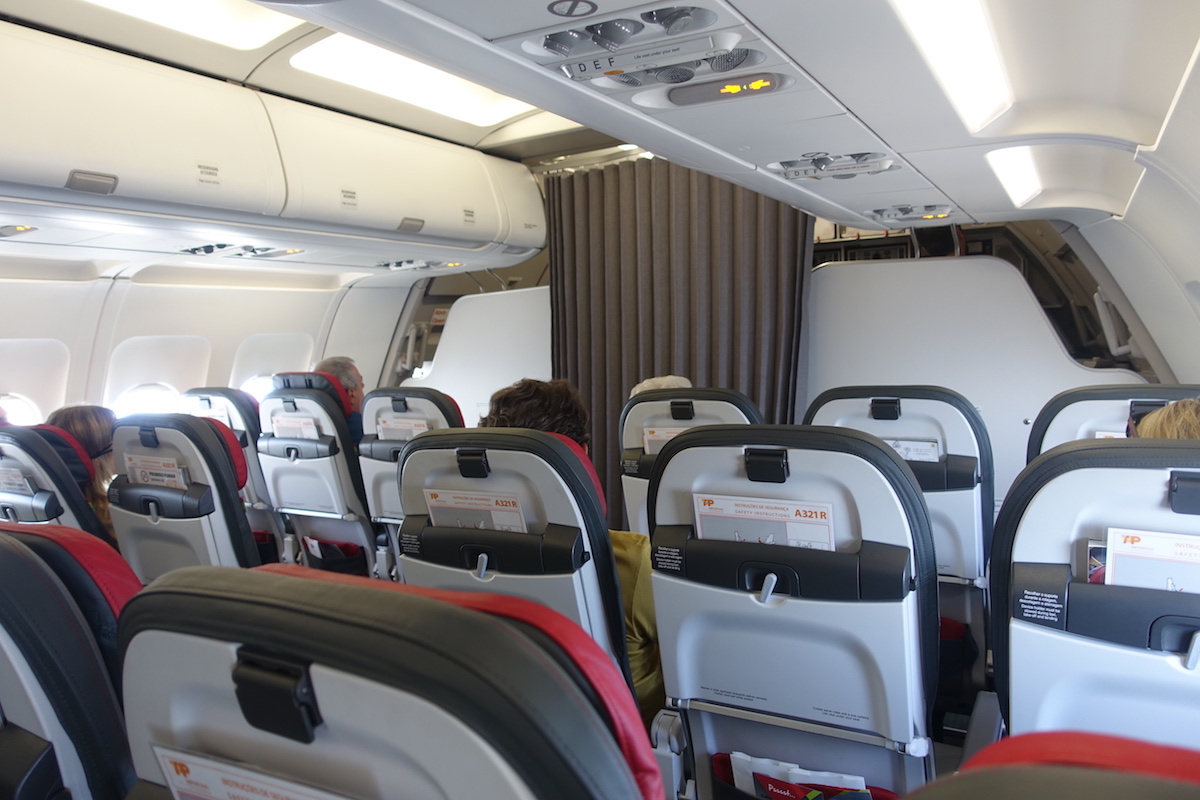 Bottom line
I'll be taking this trip really soon, and am so excited. Obviously the highlight of this will be Emirates' new first class, though I'm also oddly excited to fly Air India business class. Thanks for reading, and of course for making all of this possible. I'm blessed to be able to do this for a living (and pinch myself every day), and I owe it all to you guys.