In November we learned about some changes that Emirates is making to their Boeing 777-200LR aircraft. The airline only has 10 of these aircraft, and plans on reconfiguring them. Emirates' 777-200LRs:
Will no longer feature first class
Will go from having 266 seats to having 306 seats
Business class will go from having seven seats per row to having six seats per row, so they'll be eliminating the middle seat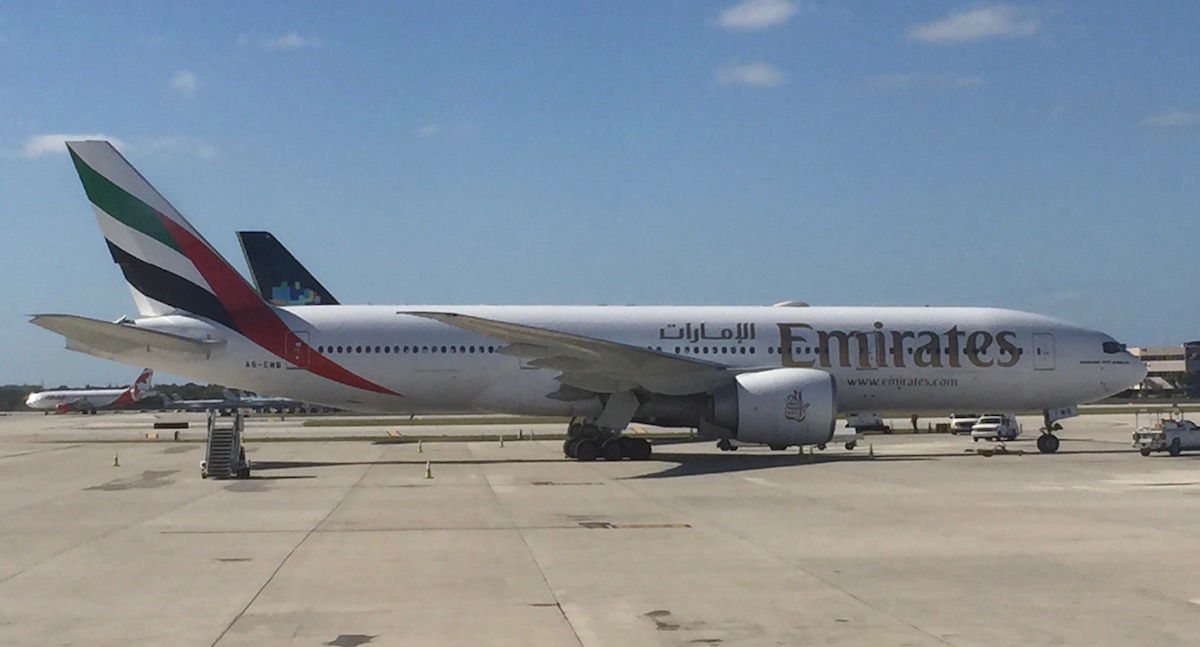 Well, Emirates has now revealed the first routes to get their new two class 777-200LR aircraft. The first route to have first class cut will be Dubai to Fort Lauderdale. According to @airlineroute, as of March 25, 2018, the route will be operated 3x weekly by a Boeing 777-200LR without first class, and then as of May 2, 2018, it will be operated daily without first class.
The new 777-200LR features 38 business class seats and 268 economy seats. Indeed, business class will go from a 2-3-2 configuration to a 2-2-2 configuration, which I find strange, given that they won't even be installing new seats. I guess the aisles will just be wider.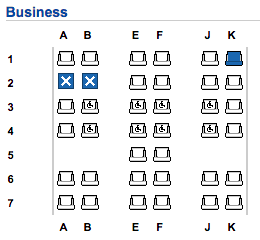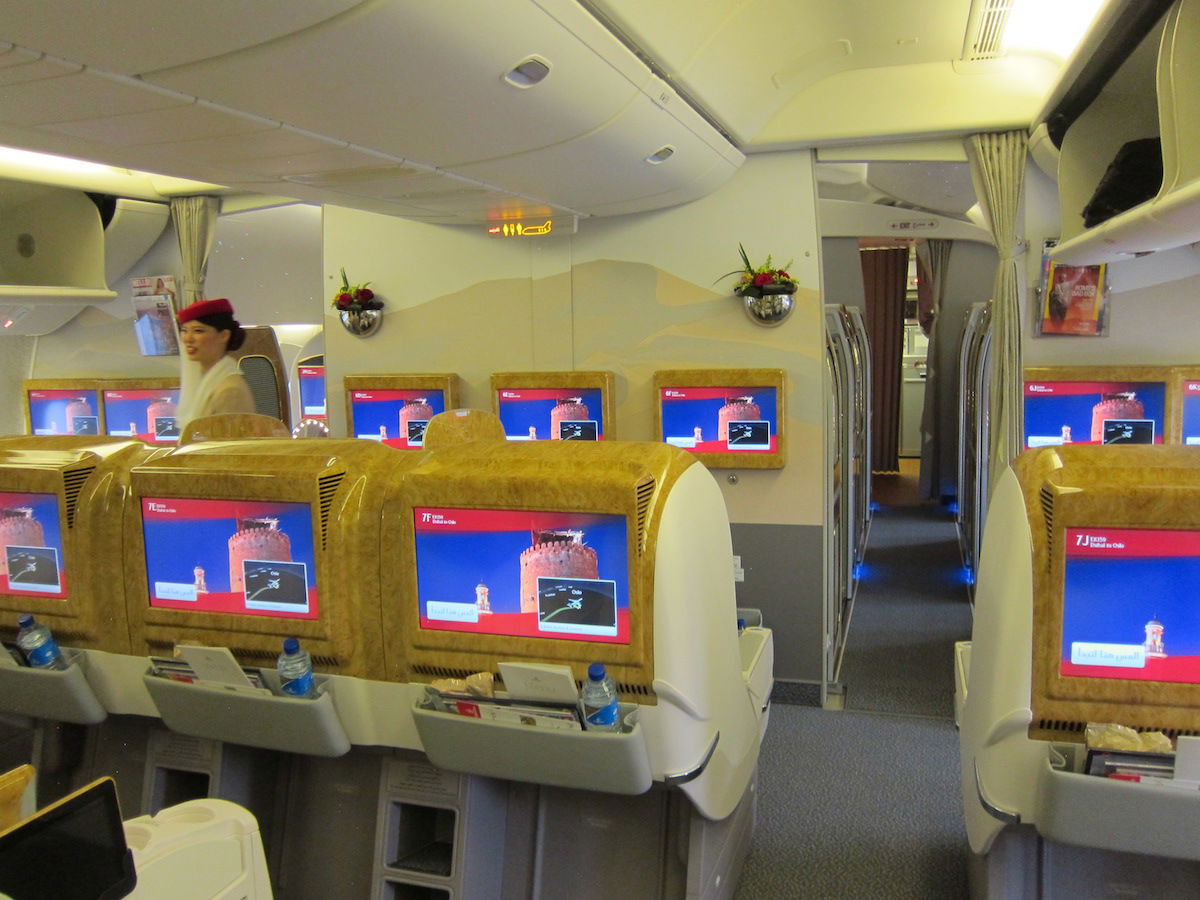 Emirates' current 777 business class
With this change, Fort Lauderdale will be Emirates' only US destination not featuring a first class cabin. I guess that's logical enough, given that this is mostly a leisure destination.
Interestingly the next 777-200LR destinations to have first class cut will be Ahmedabad, Karachi, Mumbai, Yinchuan, and Zhengzhou. What I find fascinating here is that the 777-200LR is a plane airlines got because it was ultra long range, yet in looking at Emirates' current routes for the plane, the only ultra longhaul flight on which they're using the plane is Dubai to Fort Lauderdale. The 777 is also their lowest capacity plane, so it seems they're just using the 777-200LR for some short routes when they don't think there's sufficient demand for a 777-300, which on some level seems like a waste of an "LR" aircraft. Then again, I guess most of Emirates' fleet is ultra long range.