As of March 1, 2017, Hyatt replaced their Gold Passport loyalty program with World of Hyatt. While the ways in which members could earn and redeem points remained the same, significant changes were made to elite benefits, branding, etc.
As a top tier Hyatt elite, I tend to think there are pros and cons to World of Hyatt, and I haven't been shy about sharing how I feel. There's some fantastic news when it comes to World of Hyatt, which I'm so excited about.
World of Hyatt will start counting award stays towards status
As of January 1, 2018, all free night awards will count towards elite status. Up until this point, only cash bookings as well as Points + Cash bookings have counted towards status, while outright free night redemptions haven't. In the past Hyatt has claimed that this was due to a technological limitation, though I'm not sure that's the only reason they didn't have such a policy.
With just about all of their competitors treating award stays the same as cash stays, it's fantastic to see Hyatt catching up.
Keep in mind that when the World of Hyatt program was introduced, the requirement for earning top tier status went from 25 stays or 50 nights, to 60 nights (55 if you're requalifying). Top tier members often receive at least three free night certificates per year:
If you have The Hyatt Credit Card, you get an annual Category 1-4 free night certificate
For staying 30 qualifying nights or earning 50,000 base points per year, you get an annual Category 1-4 free night certificate
For staying 60 qualifying nights or earning 100,000 base points per year, you get an annual Category 1-7 free night certificate
While this can only be earned once, World of Hyatt members get one Category 1-4 free night certificate after trying five different Hyatt brands, and another Category 1-4 certificate after trying another five Hyatt brands
So this change is fantastic. At a minimum, Globalist members with The Hyatt Credit Card will receive an additional three elite qualifying nights per year. On top of that, all free night redemptions now qualify towards status. Awesome, awesome, awesome.
I don't remember the last time I've redeemed World of Hyatt points for an outright free night redemption, since I always wanted the elite credit. That will be changing going forward.
For those booking Guest of Honor reservations, those stays also qualify towards status for the person actually staying in the room, assuming they add their World of Hyatt number to the reservation.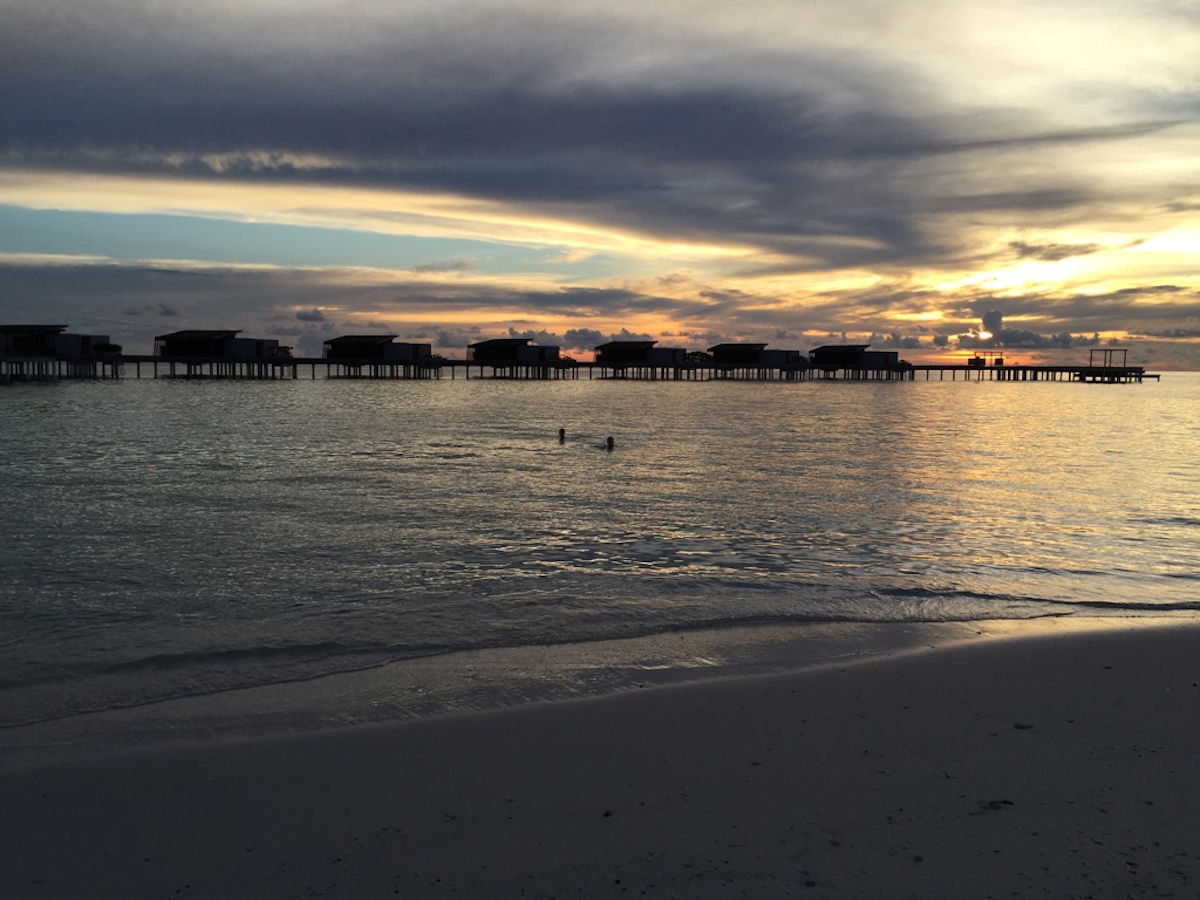 Award stays, like at the Park Hyatt Maldives, will count towards status in 2018
Hyatt is extending the expiration of some free night certificates
Not only will all free night certificates count towards status, but the expiration dates of some certificates will also be extended from 120 days to 180 days. Specifically:
The Category 1-4 certificate for staying 30 qualifying nights on earning 50,000 base points per year will be valid for 180 days
The Category 1-7 certificate for staying 60 qualifying nights or earning 60,000 base points per year will be valid for 180 days
As before, the free night certificate issued with The Hyatt Credit Card, as well as the free night certificates for staying at five or 10 Hyatt brands will continue to expire a year after they're issued.

Annual free night certificates will be valid for 180 days rather than 120 days
This is such fantastic progress for World of Hyatt
I'm so thrilled to see these changes from World of Hyatt. As a Globalist member, the program is competitive in many ways, though there were just some minor policies that really got under my skin, and these were two of them, especially given that Hyatt has a smaller global footprint than their competitors. So seeing these changes is fantastic, and now I think World of Hyatt Globalist status is perhaps the most rewarding top tier status out there.
The way I see it, this also increases the value I can get out of Chase Ultimate Rewards points, which is a transfer partner with World of Hyatt.
World of Hyatt is a 1:1 transfer partner, though I've been avoiding transfers for the purposes of free night redemptions since I always want to earn elite credit with Hyatt. Now I'll certainly be transferring more Chase points to Hyatt, since I can use those points to help me requalify for Globalist status.
The one other punitive policy World of Hyatt needs to change
Overall these two changes are huge, and greatly improve my perception of World of Hyatt. The way I see it, the one change that Hyatt still needs to make is adjusting the expiration policy of their Globalist Suite Upgrades. Globalist members who earn status by staying 60 nights or earning 100,000 base points receive four confirmed suite upgrades, each of which can be used to confirm a suite upgrade for a stay of up to seven nights at the time of booking, pending the availability of a standard suite.
What's illogical is that these suite upgrades are valid for a year from the date they're issued. This has caused some Globalist members to switch business to competitors, so they can receive them later in the year. For example, if you often go on vacation around Christmas and want to use a suite upgrade then, the only way to get one that's valid then would be to requalify for status at the very end of the year.
Hyatt should be incentivizing people to requalify early, and not causing their upgrades to expire early, which is illogical. Like virtually any other program that issues these types of upgrades, they should be valid through the end of the year.
For what it's worth, I had the chance to speak with Amy Weinberg a few days ago, who is the new VP of World of Hyatt. While she said that Hyatt has nothing to announce on this front, she acknowledged that this was a "vocalized point of pain," and that she's committed to looking at it. As she said, the idea that they could be causing someone to plan away from Hyatt in order to maximize their benefits is something they don't like. So I'm hopeful Hyatt will reconsider this as well.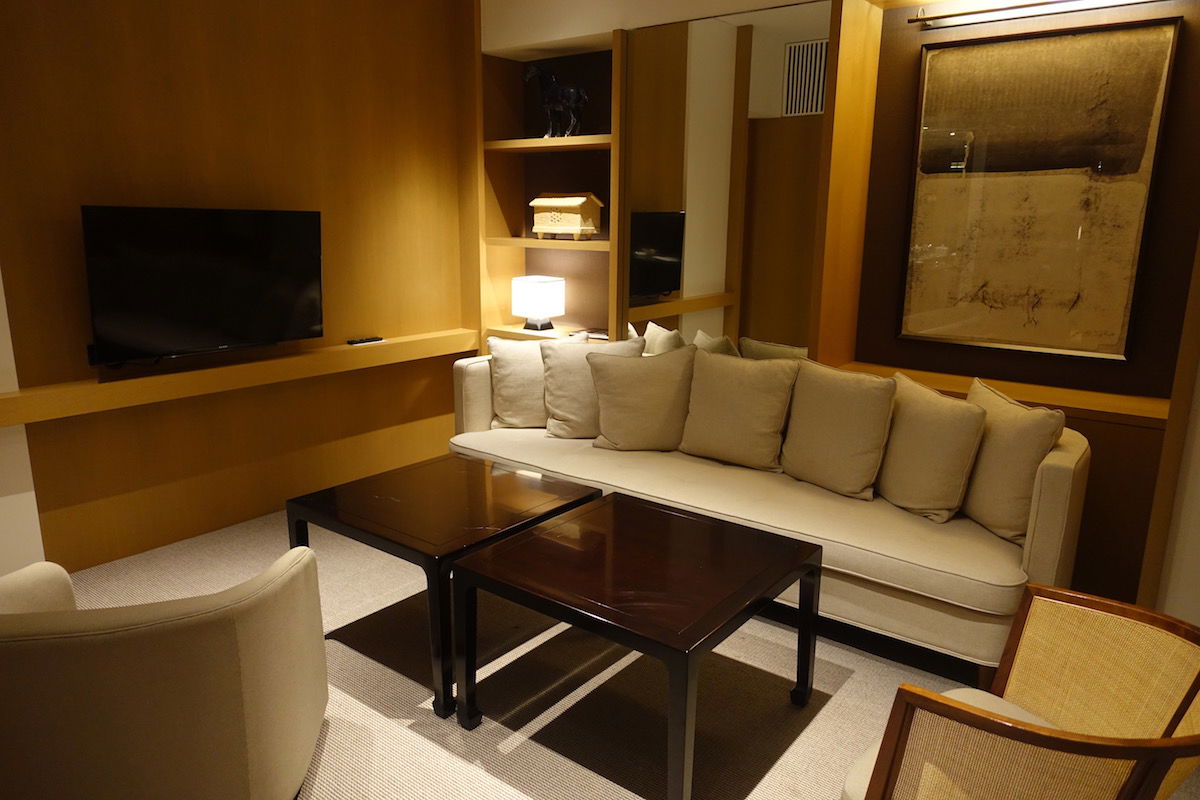 Now World of Hyatt just needs to change their suite upgrade expiration policy
Bottom line
These two changes to World of Hyatt are fantastic, as they were two of my biggest gripes about the program. Hyatt counting award stays towards status is huge, since it's not something they previously did, and it will help members requalify with the higher status requirements. As far as free night certificates go, while they'd ideally expire after a year, I think a six month window is much fairer than a four month window.
What do you make of these changes to World of Hyatt, and do they change your perception of the program?