This has been an insane week of travel planning for me, and I've outlined several of the trips I've booked so far. A few days ago I shared the details of the itinerary I booked that included travel in China Southern's business class, China Eastern's first class, Singapore's new A380 business class, and most importantly, Singapore's new A380 Suites.
Then yesterday I shared the details of the itinerary I booked that included travel in Swiss' business class, Air India's business class, Emirates' new first class, and TAP Portugal's business class. Then I also shared the details of the trip I booked in Qatar Airways' Qsuites between New York and Yerevan, Armenia.
Well, the fun doesn't stop there, so now I wanted to share the details of the next trip I booked.
We're going to the Seychelles!
I know it sounds like I'm planning a lot right now, and that's simply because I'd like 2018 to be a slightly more structured year than 2017 was. I've already planned several trips months in advance, and for me that adds to the fun of being able to anticipate the trip, etc. The other thing is that if I find award seats that I like way in advance, then I don't end up refreshing award space every five minutes up until the departure date, which can be stressful (and addictive).
For the past year or so, the Seychelles has been near the top of the list of places Ford and I have wanted to visit. We're over cities as vacation destinations for now, so spending some time on a gorgeous, more laid back island is more our speed nowadays.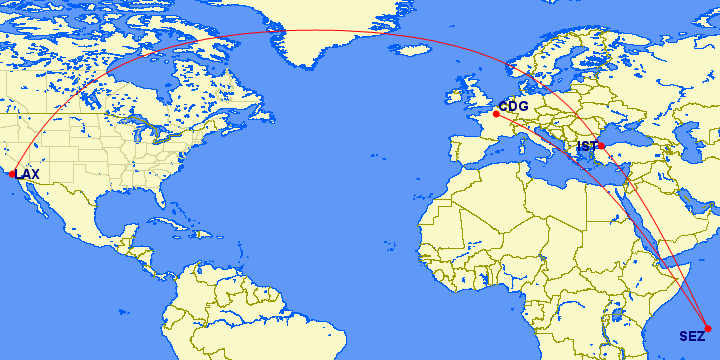 One-way in Turkish business class
On average I probably spend an hour a day just randomly searching award availability. I'm typically not searching with any specific purpose in mind, but rather if I see something good then I start imagining how I could use those flights for an interesting itinerary.
In this case I saw some good Turkish business class award availability for mid-2018. It has been years since I've reviewed Turkish, which seems ridiculous, since they fly to more countries than any other airline in the world. As I was looking at award space, I wondered where I could fly them that was both a new destination for me, and that would also allow me to review both their 777 and A330.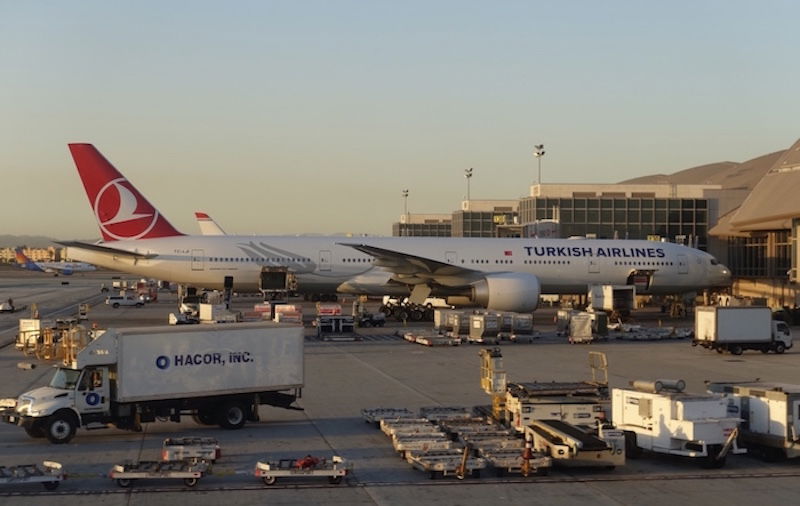 That's how the Seychelles came up. I saw plentiful award availability from Los Angeles to Istanbul to the Seychelles and back, and the best value for booking that seemed to be through Aeroplan. They charge just 75,000 Membership Rewards points for a one-way business class ticket between the US and the Seychelles, and I had speculatively transferred over some points when Amex Membership Rewards was offering a 20% transfer bonus. So paying 62,500 Membership Rewards points for a one-way business class ticket between the US and Seychelles is an insanely good deal.
I'm also happy that I'll be able to review Turkish when flying with Ford, given that their business class hard product isn't great. Their 777s are in a 2-3-2 configuration, so it's nice when you're traveling with someone in this product, rather than sitting next to a stranger (especially when you take as many pictures as I do, which invariably leads to confused looks).
One-way in Air Seychelles business class
From a value perspective, we would have been best off just booking a ticket in the other direction back to the US as well, since most programs charge only marginally more points for travel from the Seychelles to the US than for travel from the Seychelles to Europe.
However, I couldn't fly to the Seychelles without reviewing Air Seychelles' longhaul business class product on their A330. Air Seychelles is an Etihad Airways Partner, so you can redeem Etihad Guest miles for that. The cost for a one-way business class redemption between Paris and the Seychelles is 62,836 miles. Again, it's not an amazing value, but it seemed worth it to be able to review the Air Seychelles business class experience, and award availability was exceptionally good. I'll be writing a separate post about how to redeem Etihad Guest miles on Air Seychelles, since I picked up quite a few things.
Air Seychelles has fully flat business class seats (they look similar to what South African Airways has on their A340s), Wi-Fi, etc.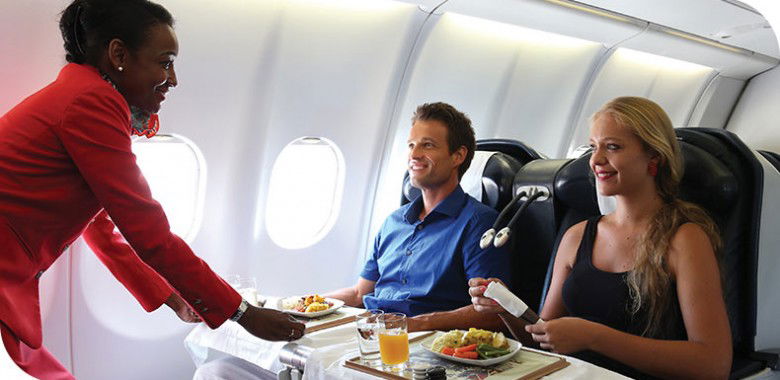 Bottom line
I'm looking forward to visiting the Seychelles. I visited Mauritius briefly last year and had an amazing time, so I look forward to seeing how the Seychelles compares. I'm also excited that I was able to check out a couple of new business class products as part of the journey.
If anyone has visited the Seychelles or flown Air Seychelles, I'd love to hear what we should expect!
(Featured image courtesy of Pvalmont)