My cousin Heather and I have been talking about taking our moms on a trip to Vietnam for a few years now. It's not somewhere either of them would naturally go on their own, and the kind of trip we're envisioning isn't necessarily conducive to a big family trip with kids and spouses, so we've kept it simmering on the backburner.
Of course, the nice thing about having general trip ideas in mind is that when a screaming deal comes along, you can quickly take advantage of the opportunity without having to pause to circle the wagons and gather opinions. So when the recent Hong Kong Airlines fares were published I did a quick check of school and work calendars, purchased four tickets, and then waited until I knew the fares would be honored before asking everyone if they wanted to go.
The obvious downside of that approach is that it doesn't allow for much nuanced planning or consideration of the itinerary ahead of time. So while I have our flights, and a rough idea of things I think we might enjoy, I could really help from the hive mind here at filling in the outline.
Just Vietnam, or Cambodia and Laos too?
Here's my general debacle — we have 15 full days, which gives us almost too many options. We could easily spend the entire time taking a very leisurely trip through Vietnam, as there's so much that interests me there, and I'm intrigued by the idea of taking a slow trip through a country, since that's something I don't generally get to do.
But the only time I've spent in Cambodia was a spur-of-the-moment weekend trip to Siem Reap after a wedding in Malaysia a few years ago, where my husband had food poisoning almost the entire time. I'd love to go back to the country and see Phnomh Penh, and maybe more of the less-touristy areas.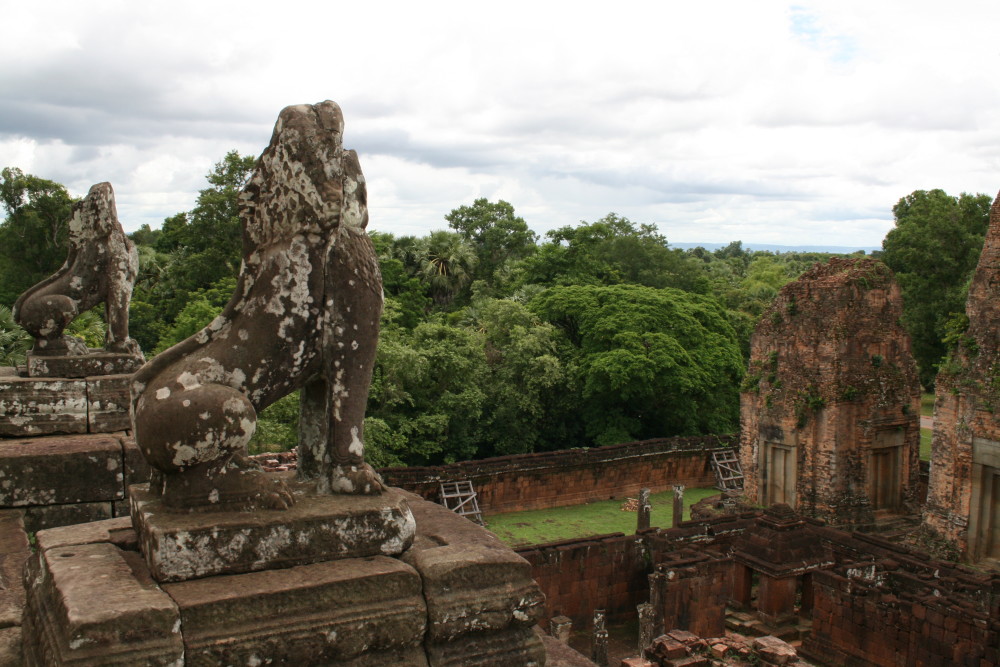 But Laos has also been high on my list of places to visit for ages, and I haven't made it there yet. So it might be nice to spend a few nights in Luang Prabang at least, if only to get a taste of a country that we'd want to come back and experience more thoroughly in future.
I realize that could easily be three (or more) trips, but part of the point of this is to show our moms places they wouldn't otherwise see, so bopping around to several cities might be interesting for them.
Factors to consider
One, we'll be there in February, so I'm not sure the weather will be quite warm enough to spend time out on Ha Long Bay, or do some of the other "must dos" in the northern part of the country. But I've heard mixed reports on that.
Also, we'll be there in February — which means smack-dab in the middle of the Tết holiday. Which from what I understand means that many things will be shut down.
(These are some of the other things you should think about in advance, so you don't book tickets and then realize "damn, I just booked a third-consecutive trip to Asia over the local New Year." I spend a lot of time thoughtfully consider other people's travel, and very little on my own, clearly.)
And another factor — my mom is really, really, interested in archaeology.
Like, you know the roughly 40% of most natural history museums where the displays are just full of awls and pottery shards, and you can't help but wonder "okay, but who actually cares about seeing these?" — my mom loves that stuff.
So I think going to the region and not setting aside some time for exploring temples in Angor would be a bit sad for her (though she would never complain about it).
Finally, I am (theoretically) going to try not to work as much on this trip. Which ironically makes connectivity even more important. When we were in Thailand a few years ago this worked out perfectly, as we had fabulous internet everywhere we stayed, so I could comfortably work for a few hours in the morning before everyone else started their day, check in maybe once in the afternoon, then wind down the evening by wrapping things up from my inbox.
This strategy works really well for me with the time zones in Asia, provided the internet is fast and reliable. When it's not, the few hours of efficient morning work turns into a frustrating 10-hour slog. Which, that's also doable if we're in a certain place for a few days — Heather frequently has taken our moms out to do stuff while I work — but I don't love missing out, and if we're traveling at a faster pace that all ends poorly.
A possible itinerary
I'm not committed to this, because it is really fast — which would be fine for me, though I appreciate isn't for everyone.
Here's a map for a bit of context: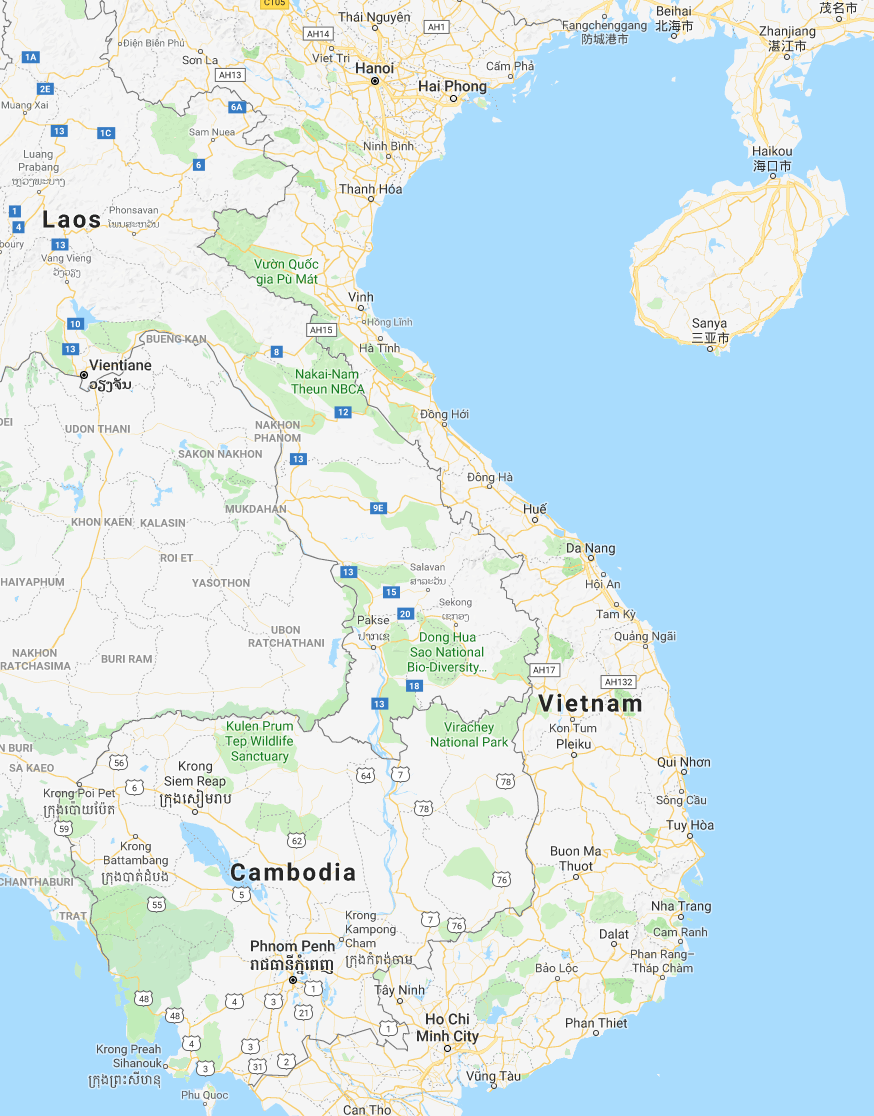 But here's a general outline we were considering, factoring in the various flight times and distances between cities:
Arrive in Ho Chi Minh City, spend two nights
Transfer to Phnom Penh — there's a bus (potentially bad for those of us who get carsick), a ferry+bus combo, or the obvious OMAAT choice of a Qatar 777 booked with Avios — spend two nights there
Travel to Siem Reap — ever since Wandering Aramean and his wife took this river boat it's something I've been wanting to do — spend two nights there
Fly to Luang Prabang, again spending two nights there
Fly to Hanoi, spending maybe one night before catching the overnight train to Hue late the following evening
Overnight in Hue
Train to Da Nang, spend a few days on the beaches there and exploring Hoi An before catching flight home
So I like that parts of that as a concept, though it is a fast pace (and requires a multi-entry visa for Vietnam, which is annoying).
My asks of OMAAT readers
What would you all do?
I really want to make this a special trip for our moms (though I can hear the chorus of every mom reading this saying "It will be special because they're with you!" and that is probably true), and would like them to be able to experience as much of the region as possible. But I'm not sure what exactly "experience" should look like, given all the options, and have a bit of planning paralysis.
So, are there things that you've done (or have always wanted to do)? Places we should definitely stay — or those we can skip without missing too much? Other thoughts and recommendations for a trip like this?
I'd love to hear it all — even if there's stuff you think doesn't make sense for this group, other readers might enjoy it, and I love collating these references for future. You guys always have the best tips, and I really appreciate your input. 🙂
Beyond just this specific question, how do you approach planning trips when you're traveling with family?