The next stop on our itinerary was to be Luang Prabang, in Laos. Vietnam Airlines operates a direct flight between Hanoi and Luang Prabang, but their mid-day flight only operates 5x per week. Laos Airlines, meanwhile, has a daily flight in the evening (around 7PM), which was more convenient anyway.
On the flip side (and I didn't realize this at the time of booking), Laos Airlines has a ludicrous check-in cutoff of two hours prior to an international flight. Which would be one thing if they offered online check-in, but is quite another when you have to physically be at the airport two and a half hours before a 60-minute flight.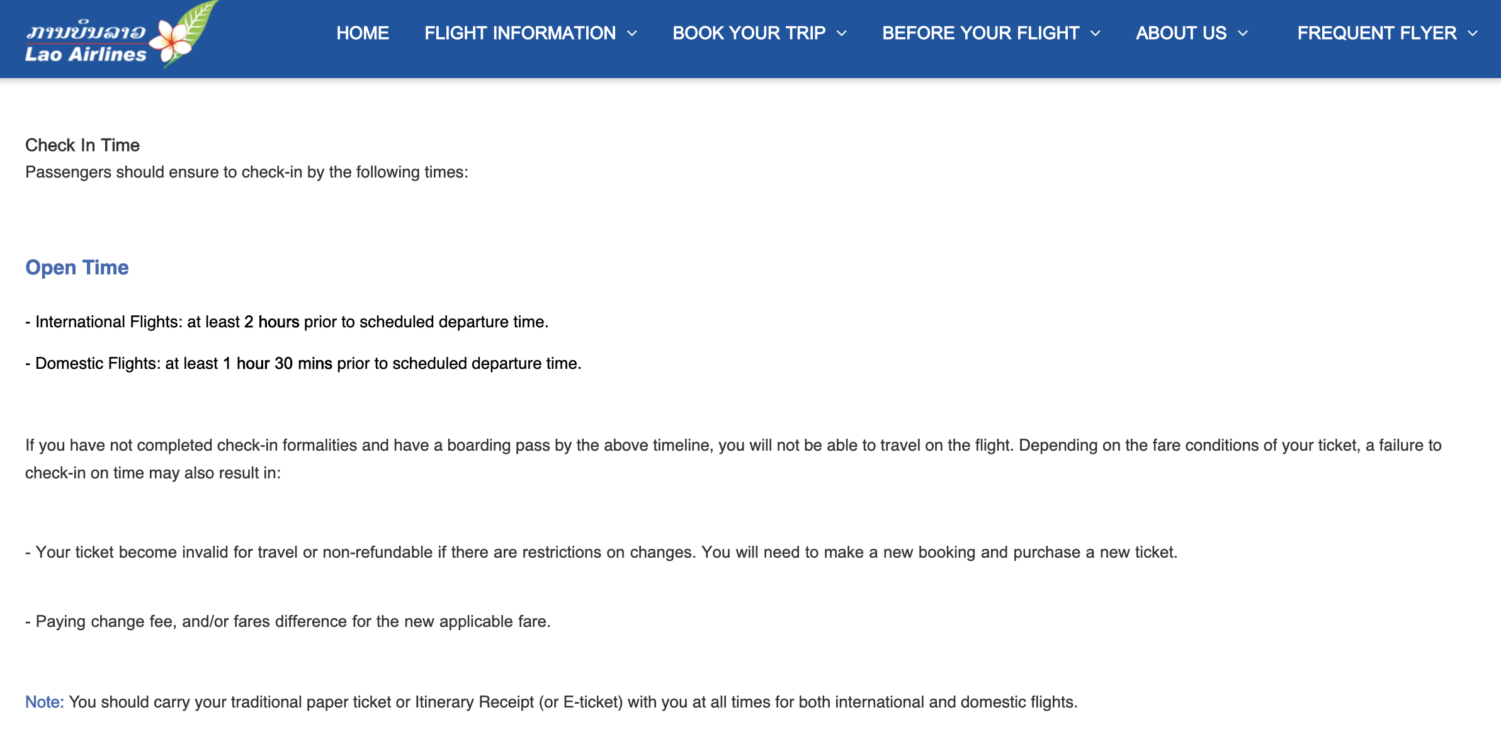 Fortunately, the international terminal at Hanoi airport has a nice Priority Pass lounge, which is easy to access with a credit card with lounge access.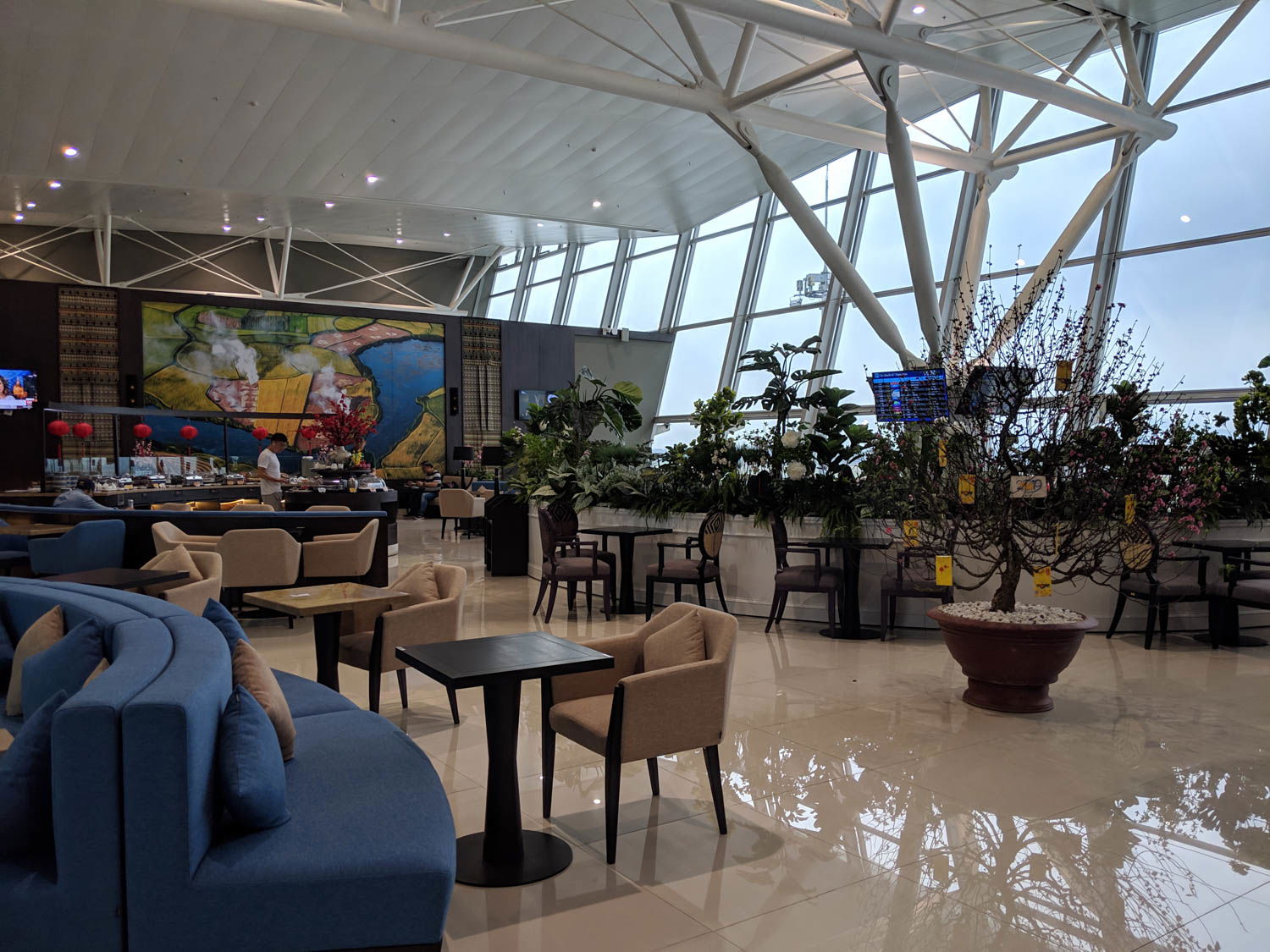 The "Song Hong Business Lounge" is after security, on the 4th floor above gate 28. The Vietnam Airline Business class lounge is right next door, and the signage was easy to follow.
The Song Hong lounge is open from 6AM to 2AM, and was in a bright open space with windows looking over the apron.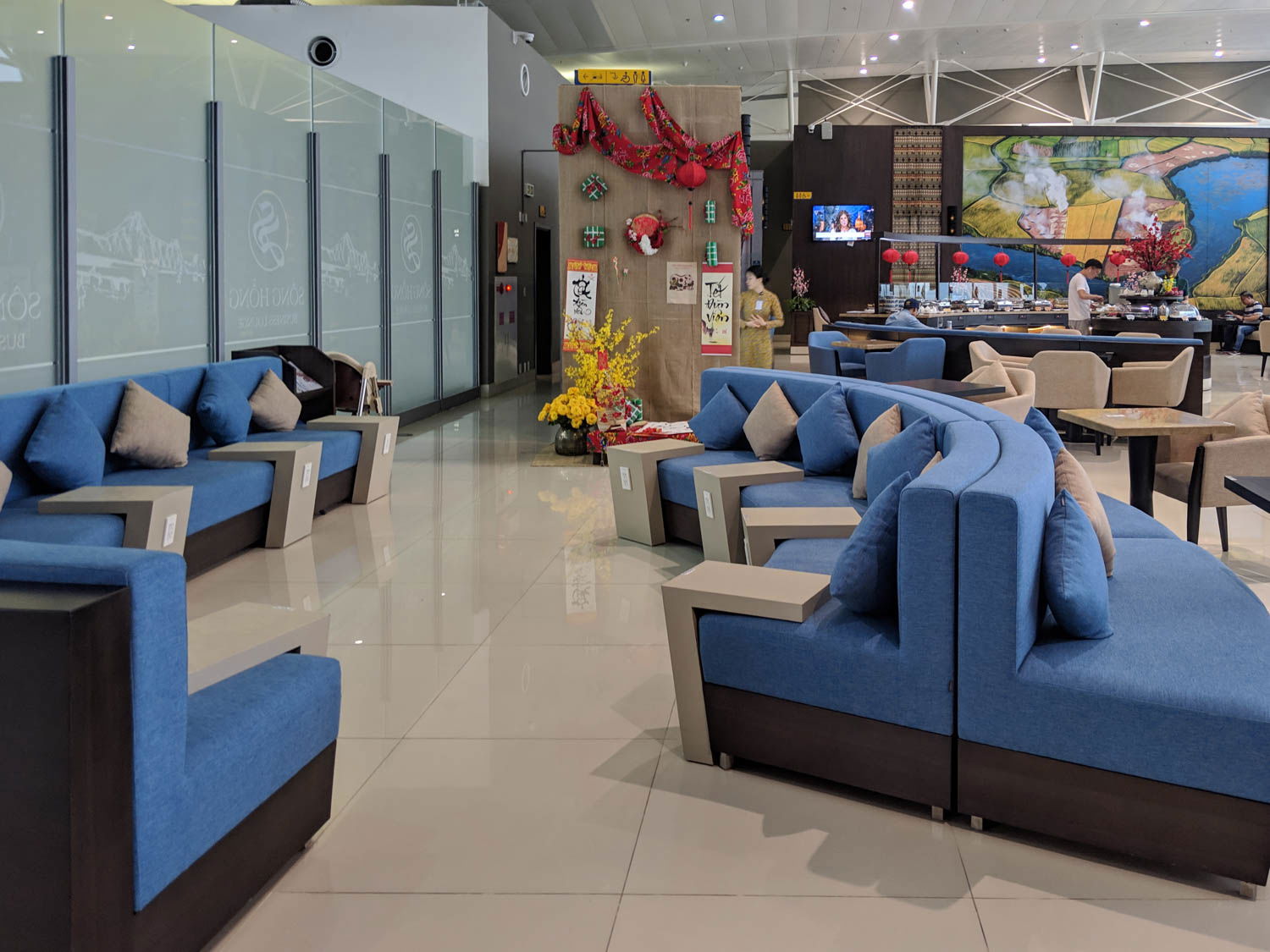 The lounge was subdivided into several sections, each with different styles of seating (including some chaises that aren't pictured, as they were occupied the entire time).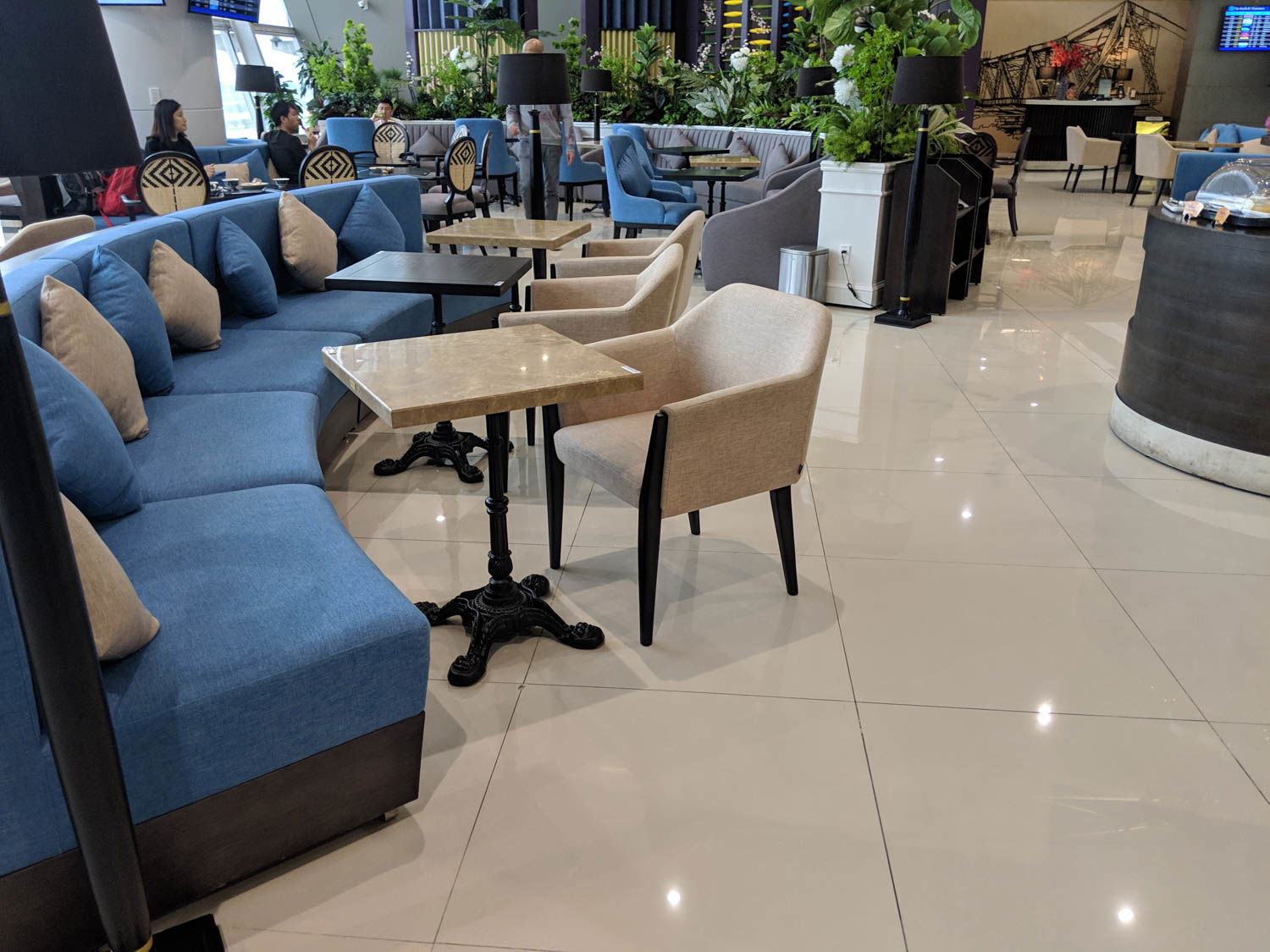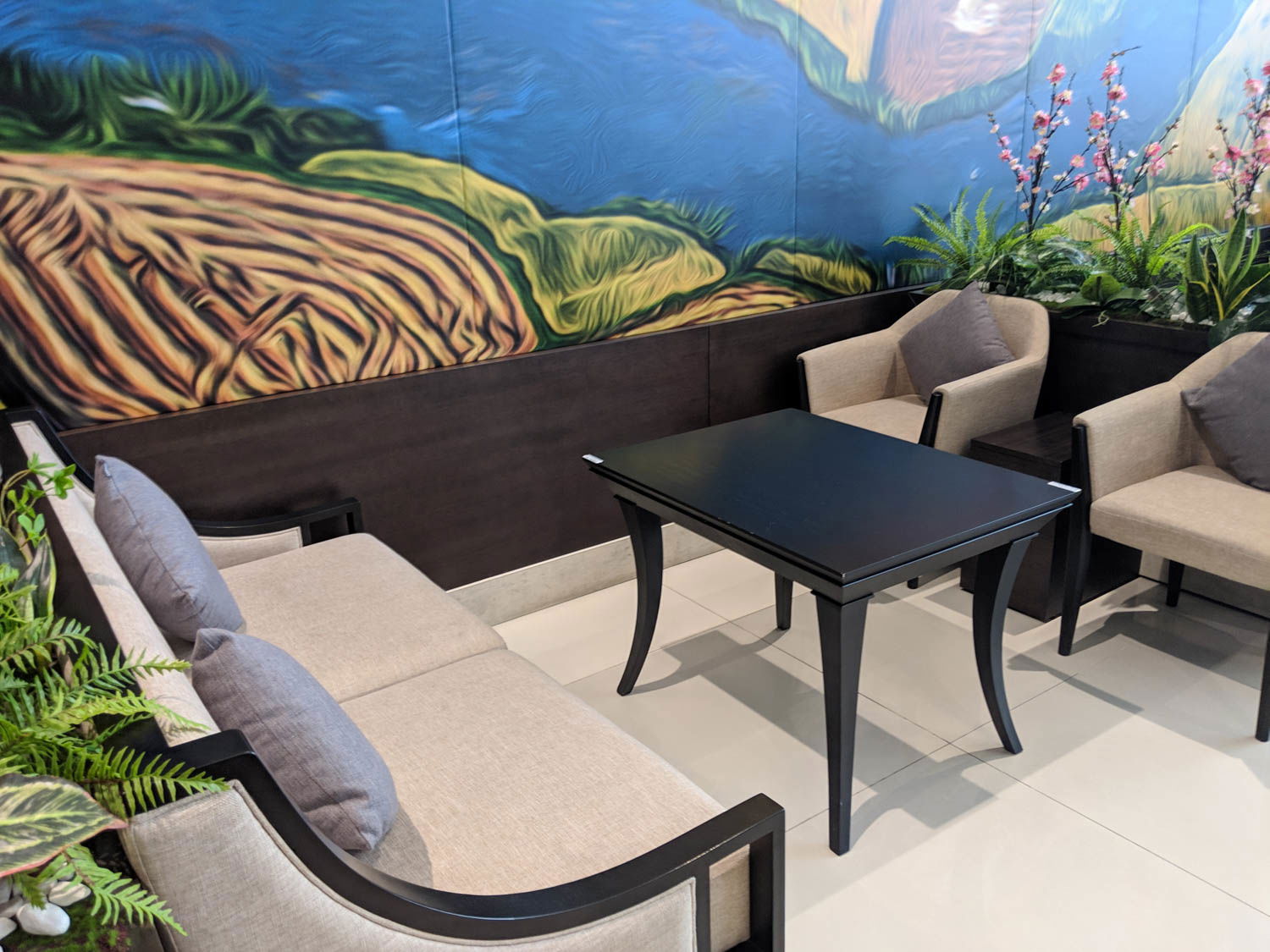 The lounge centered around a buffet, which had an assortment of hot and cold items.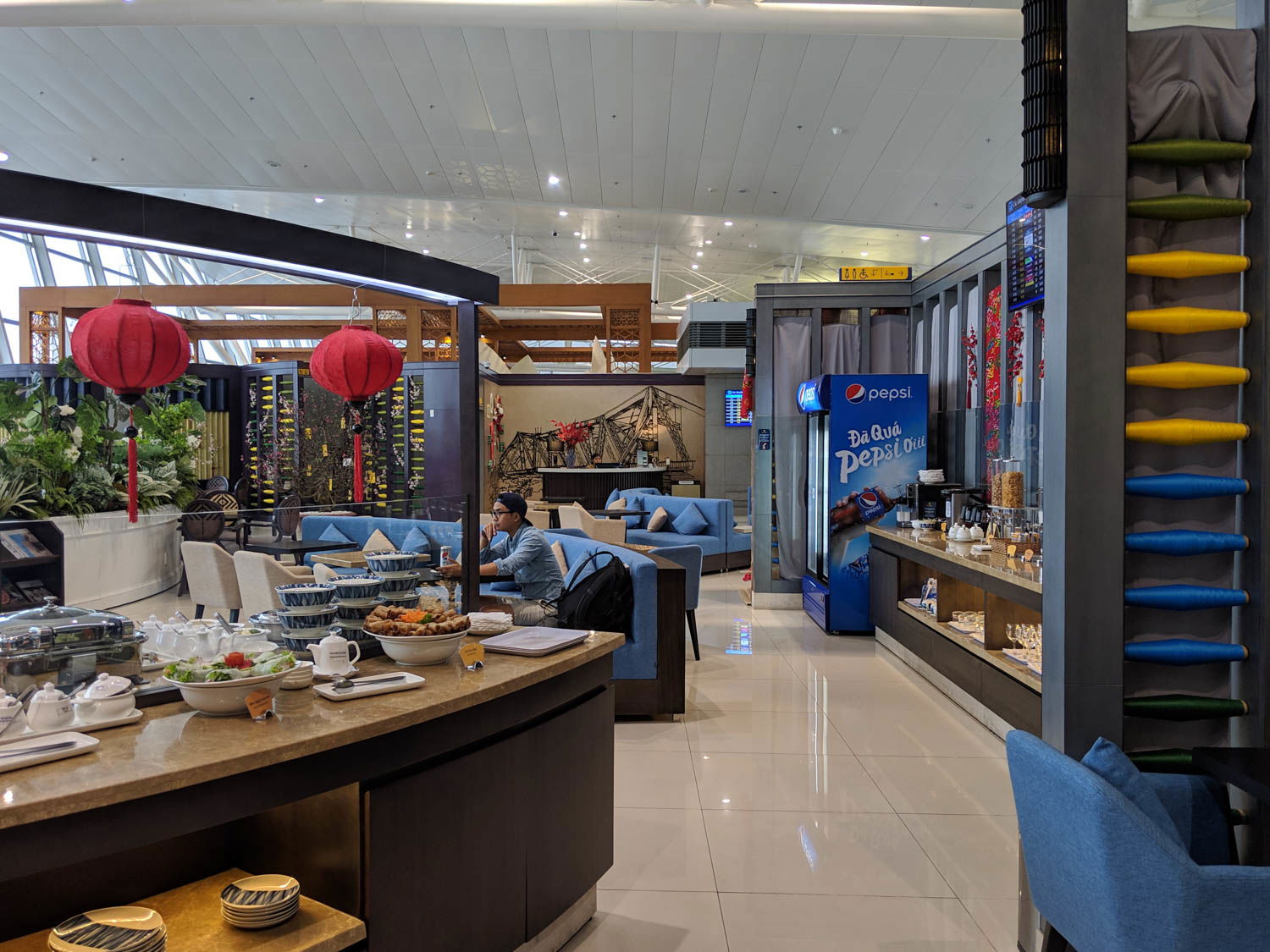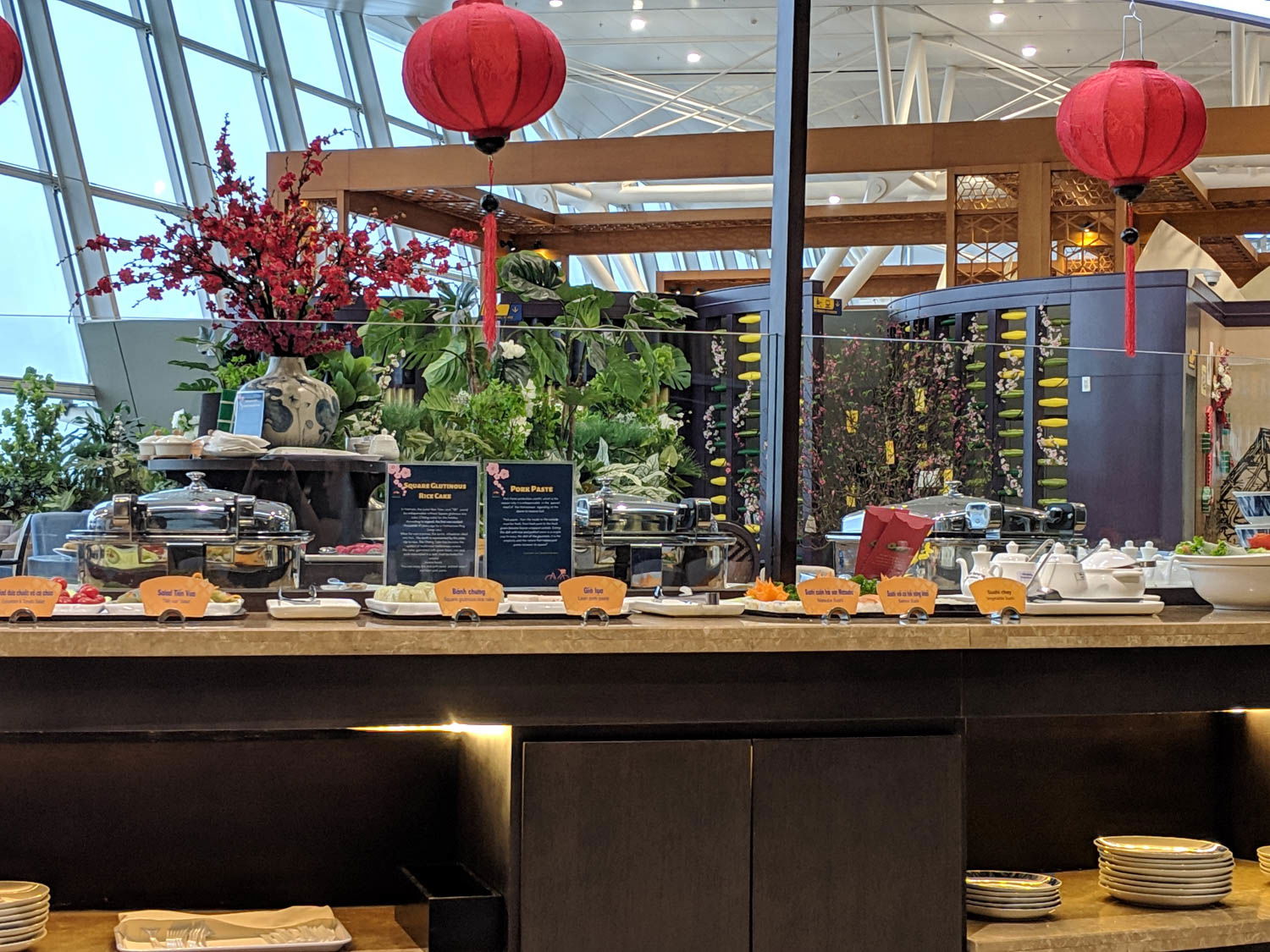 For a small lounge, the selection was decent, and the items we sampled were of good quality.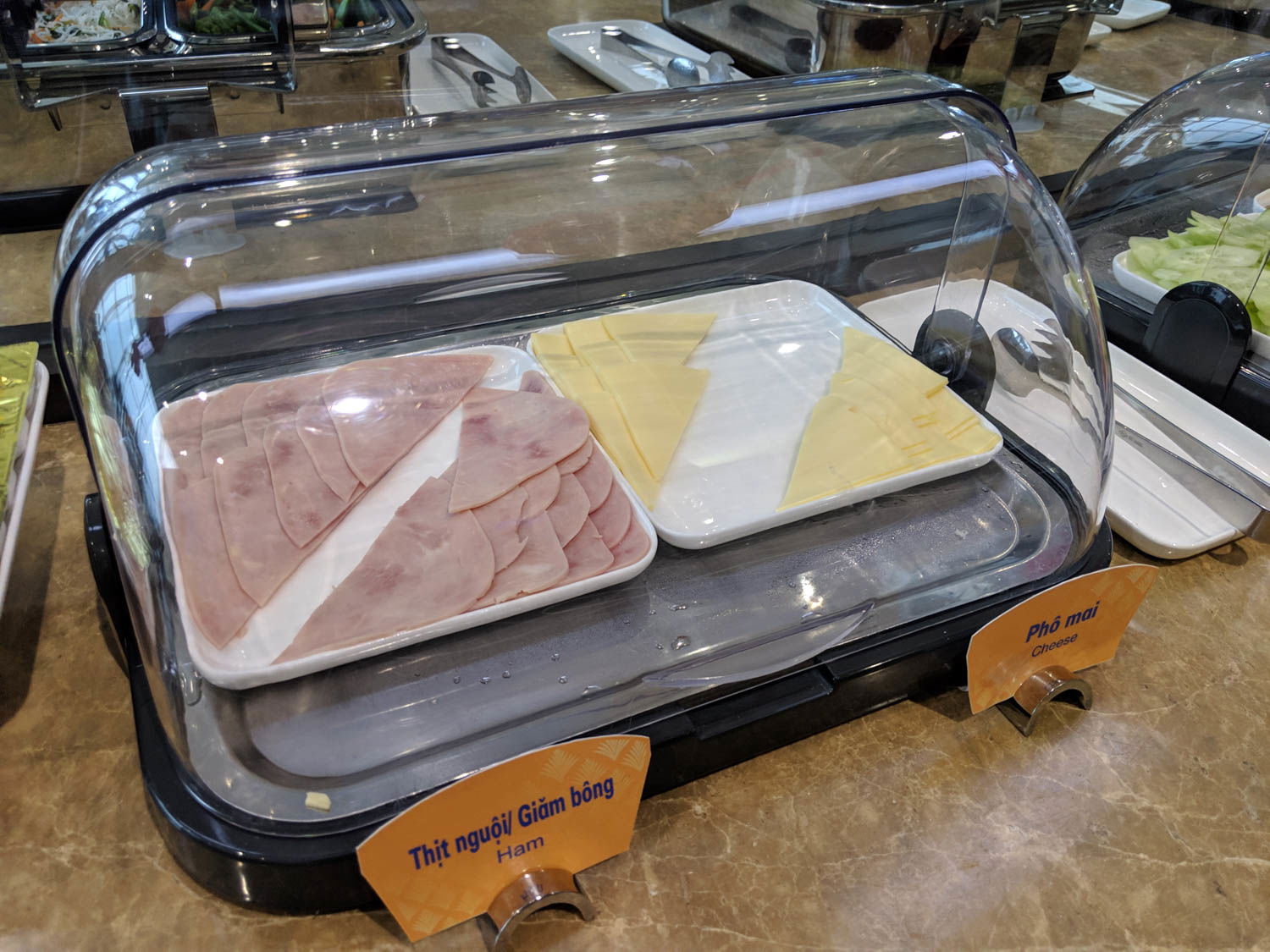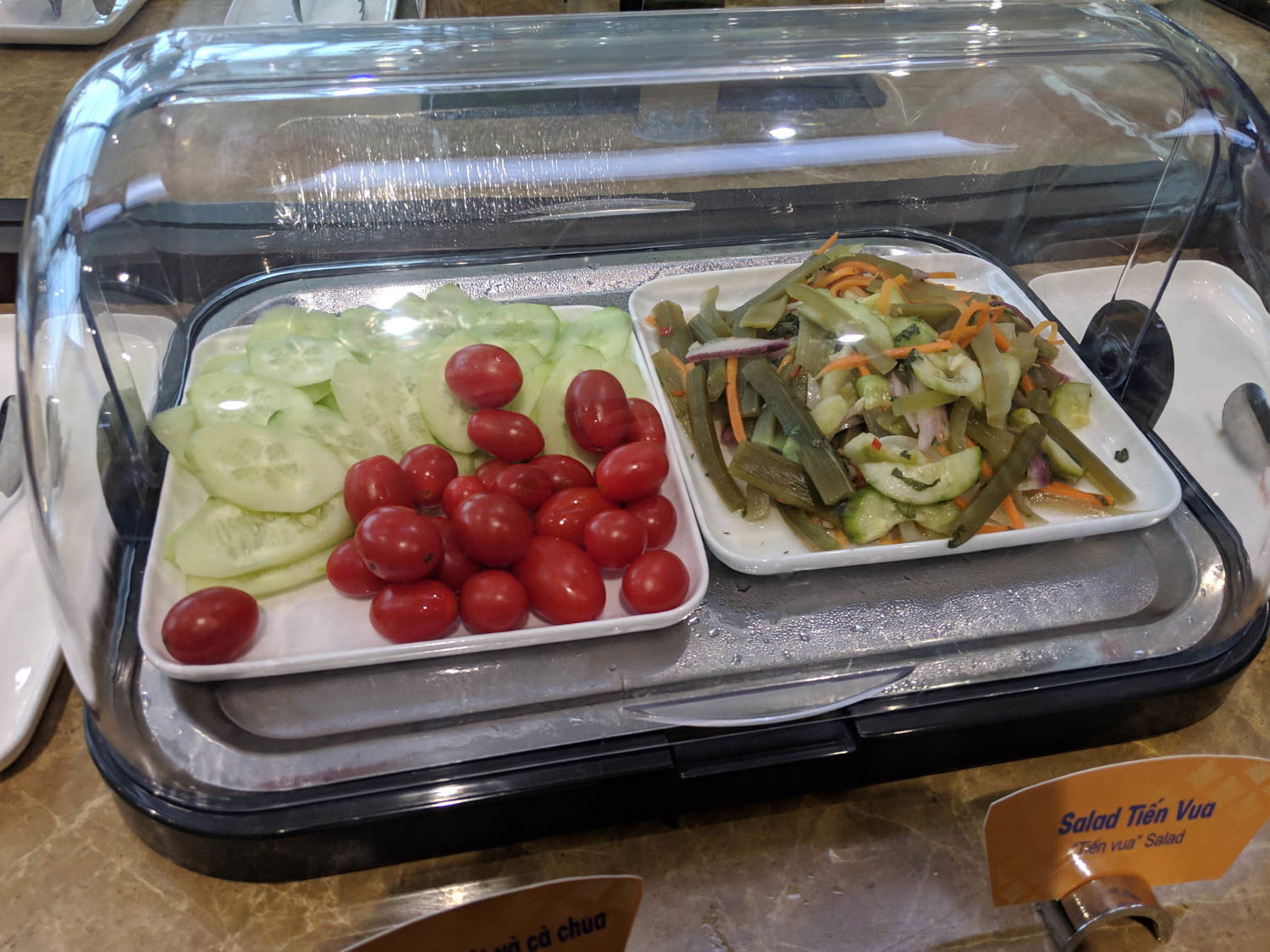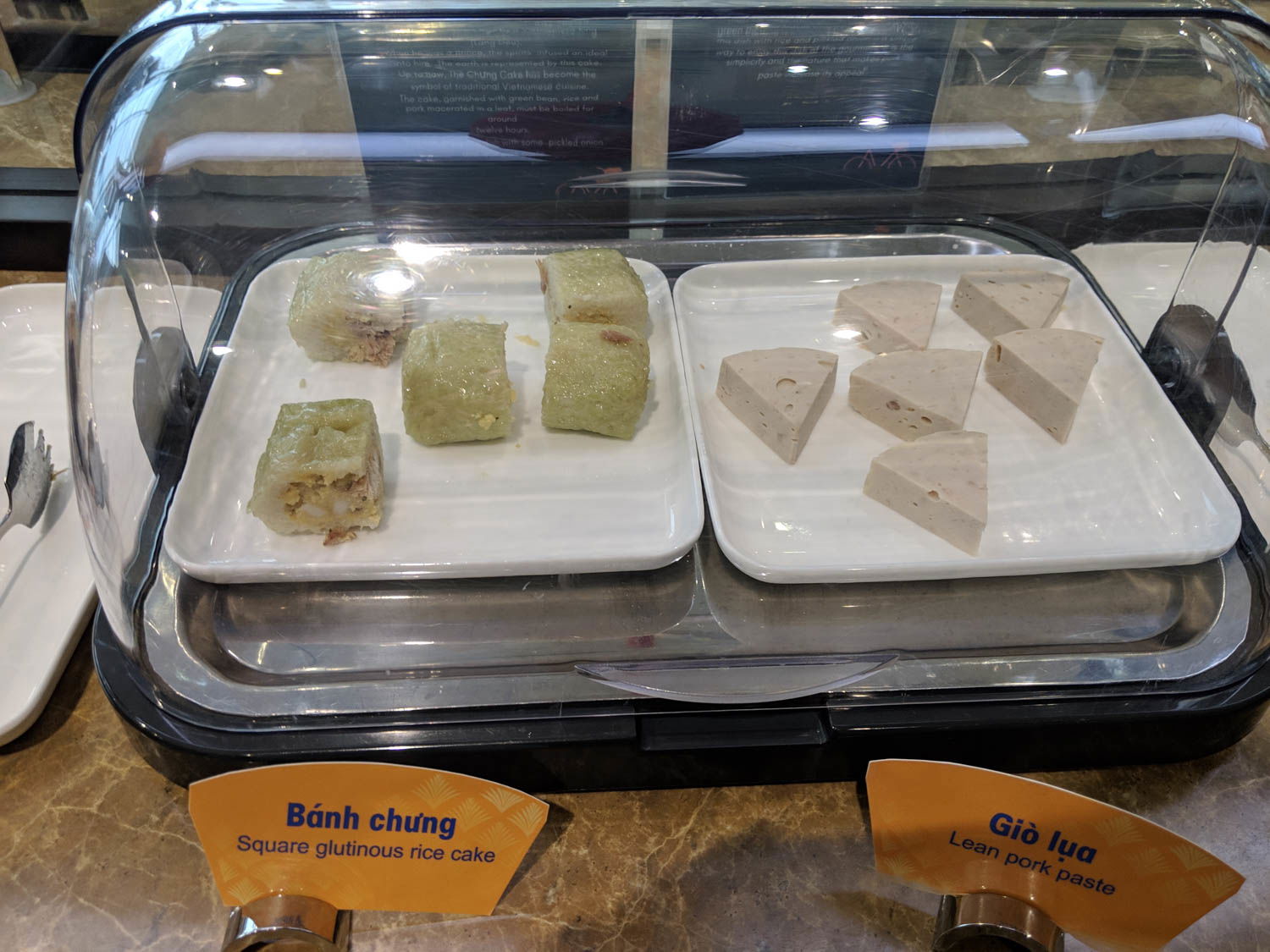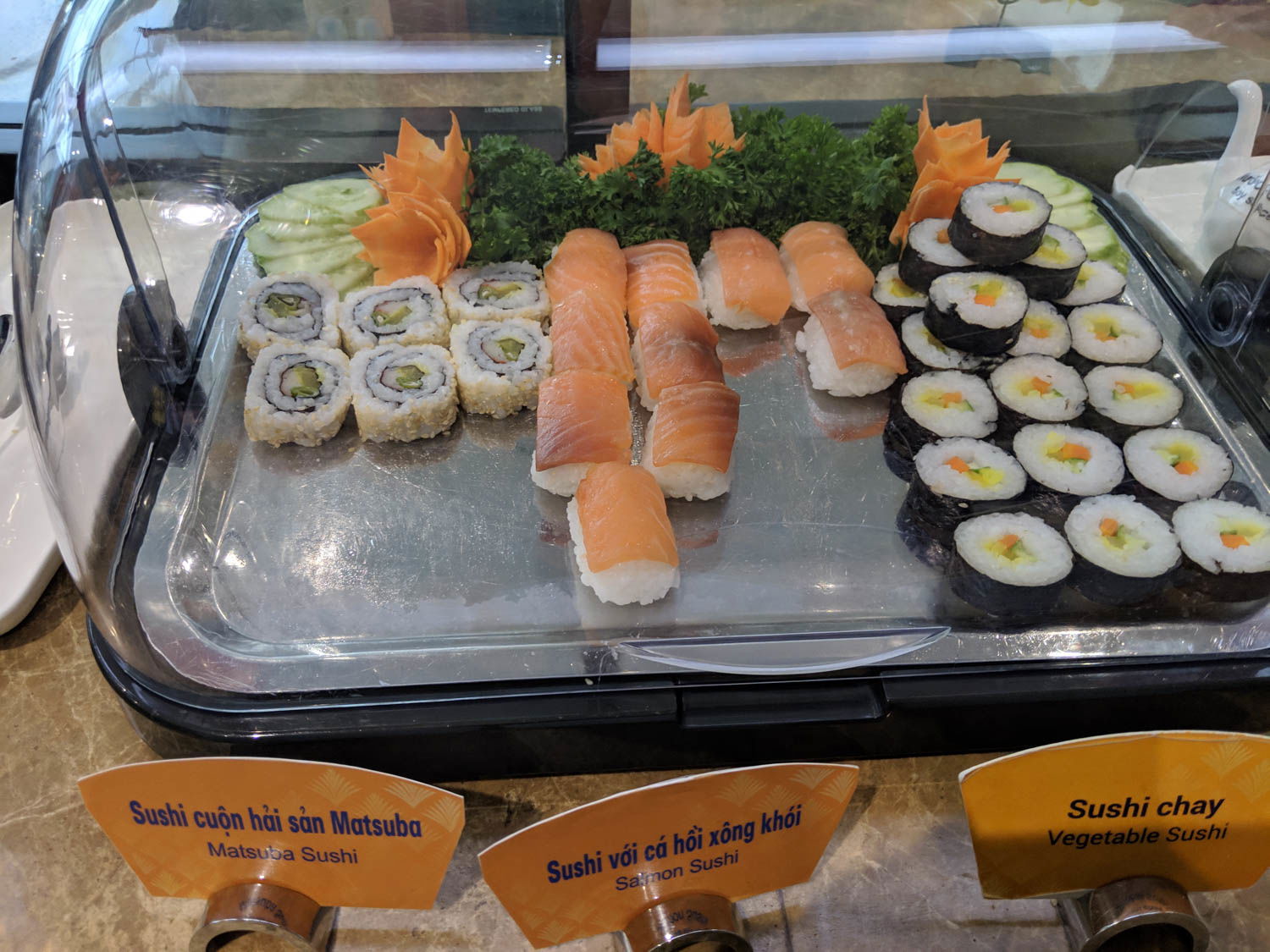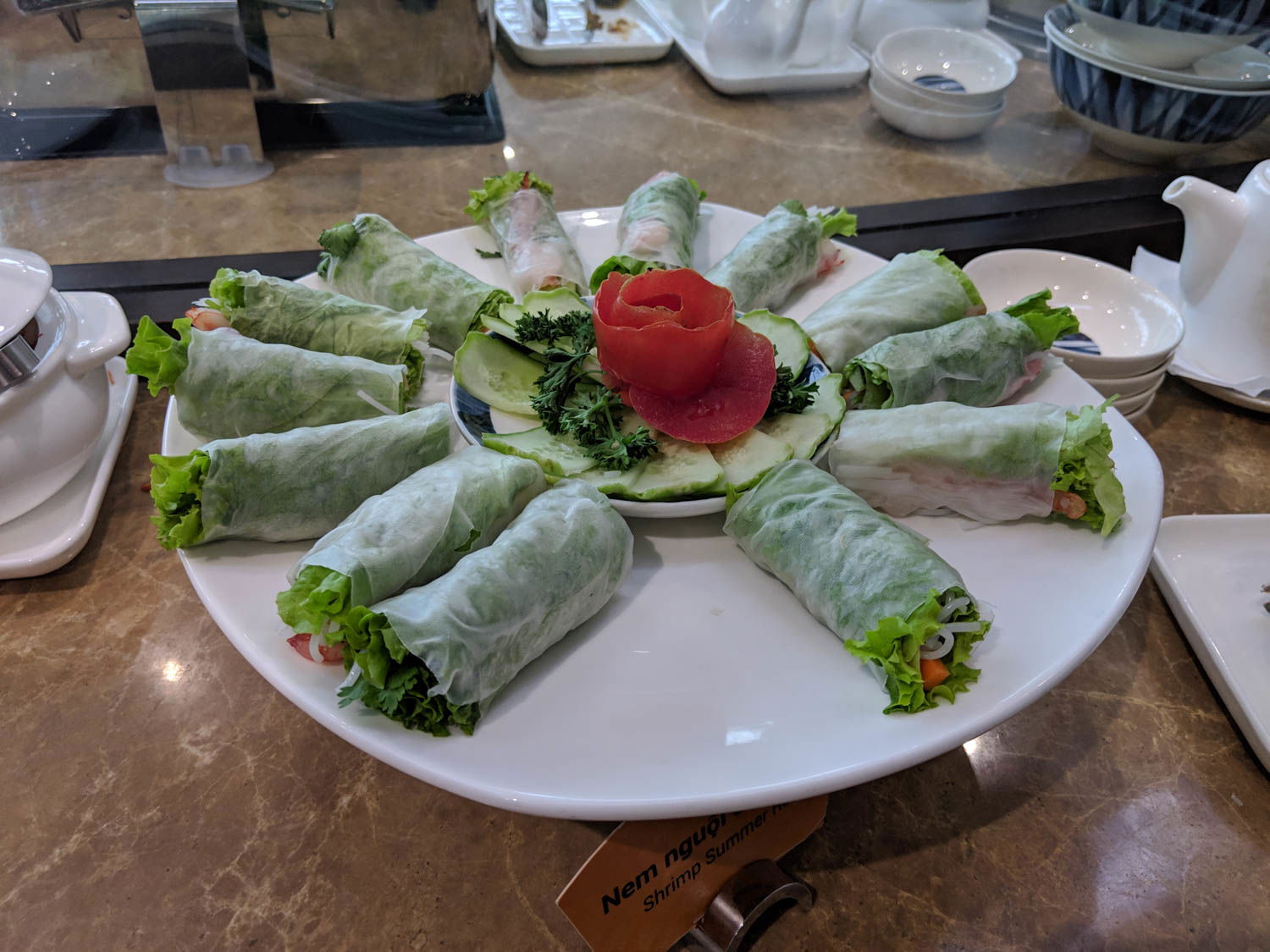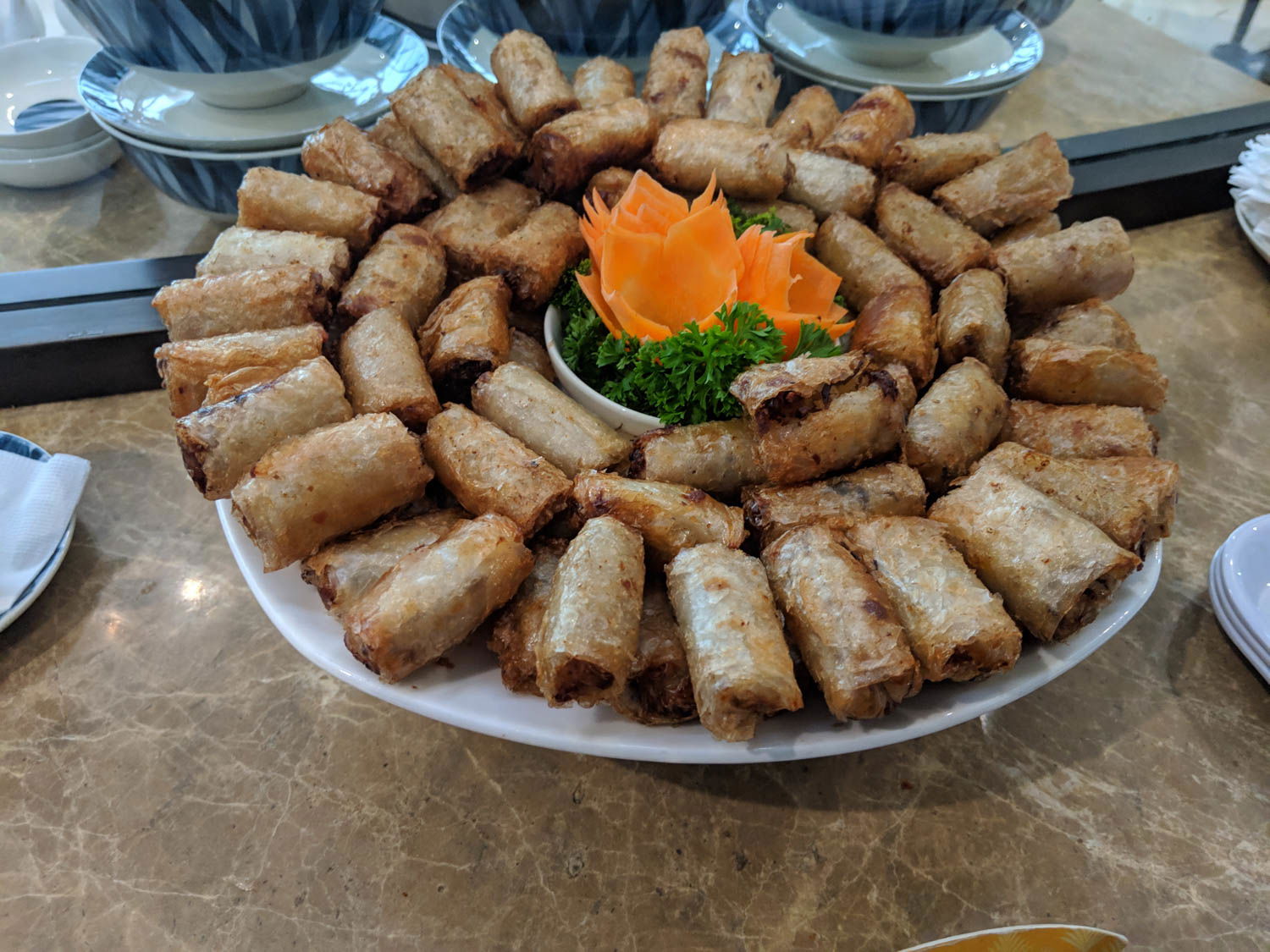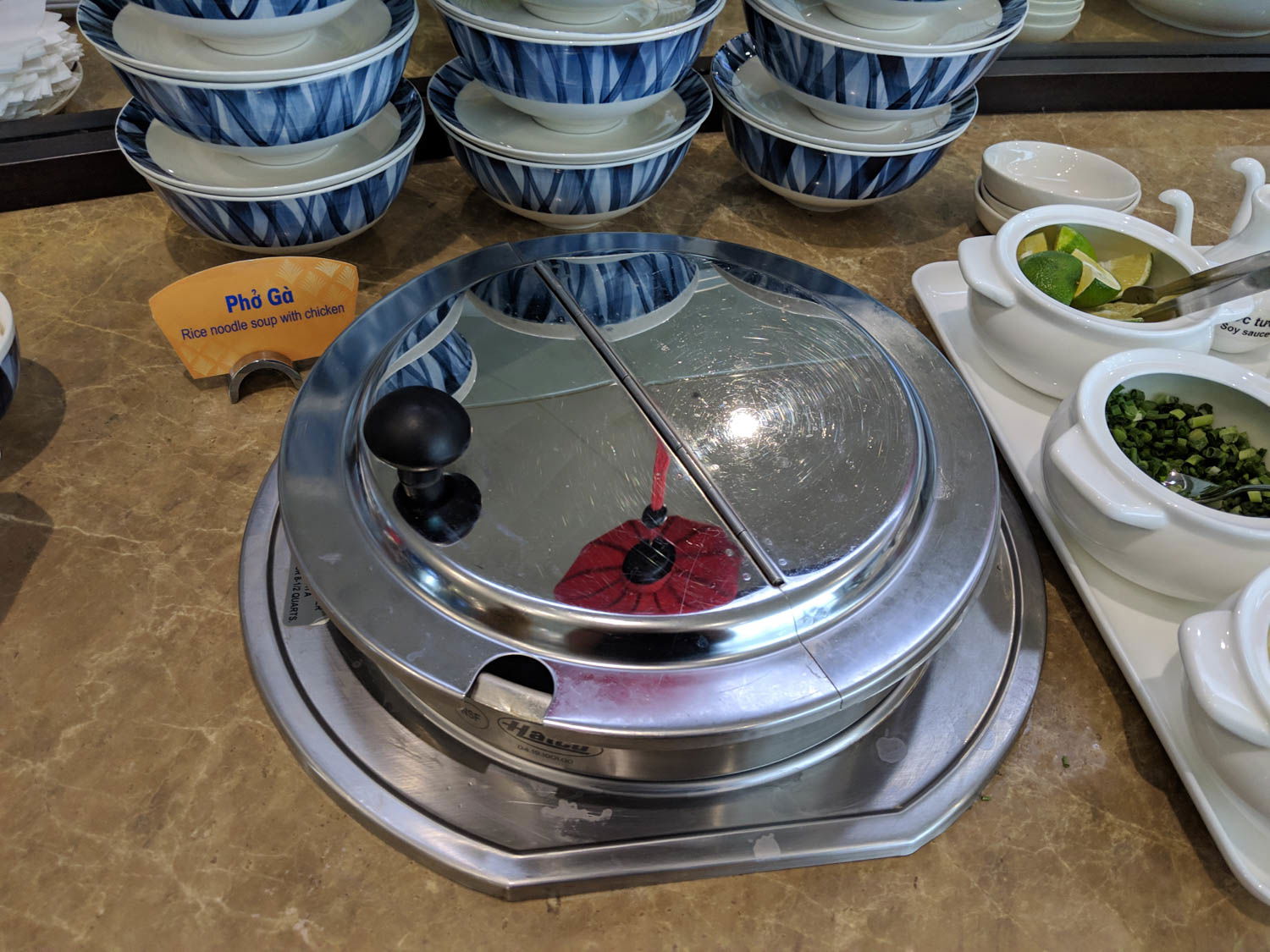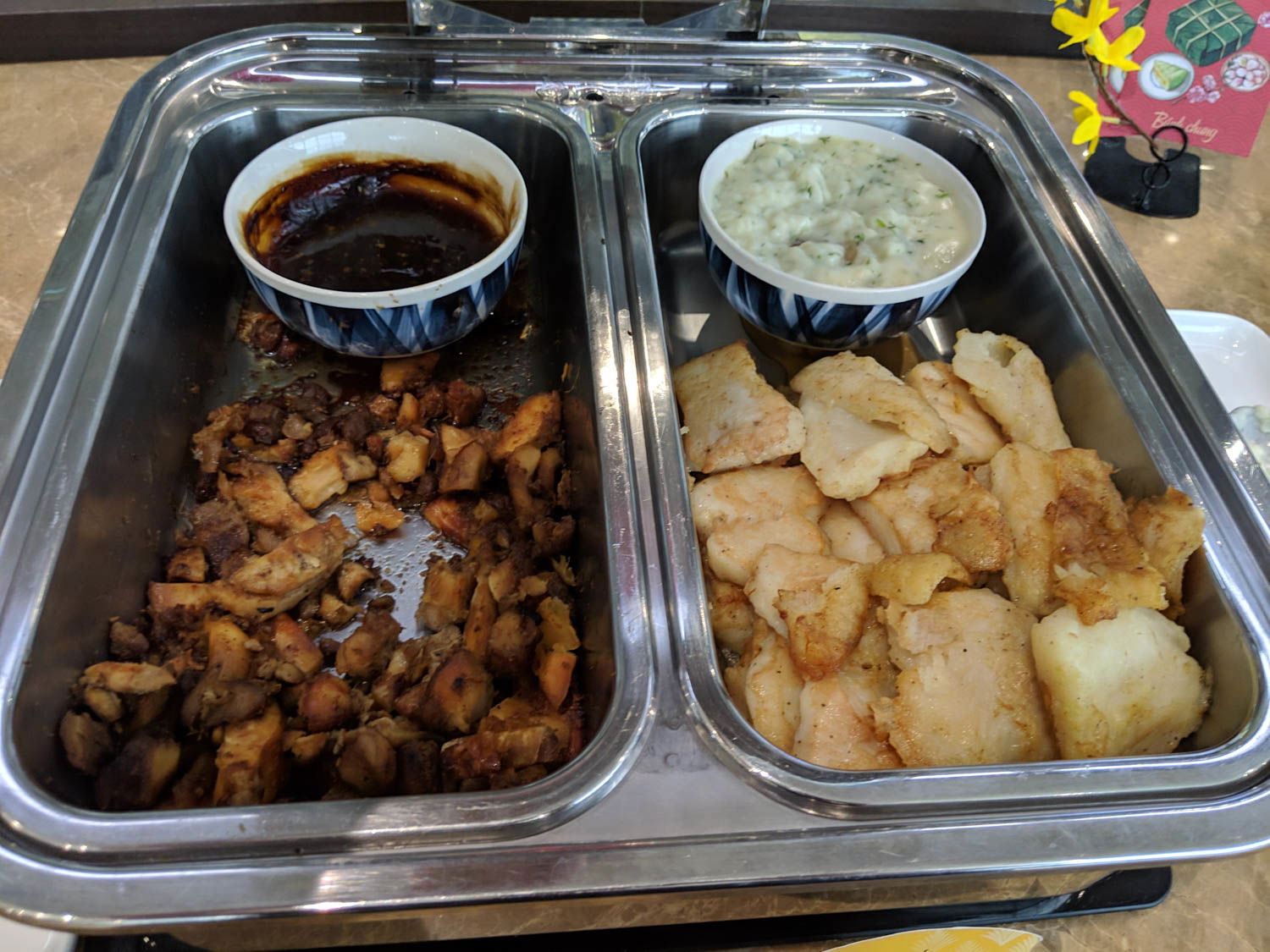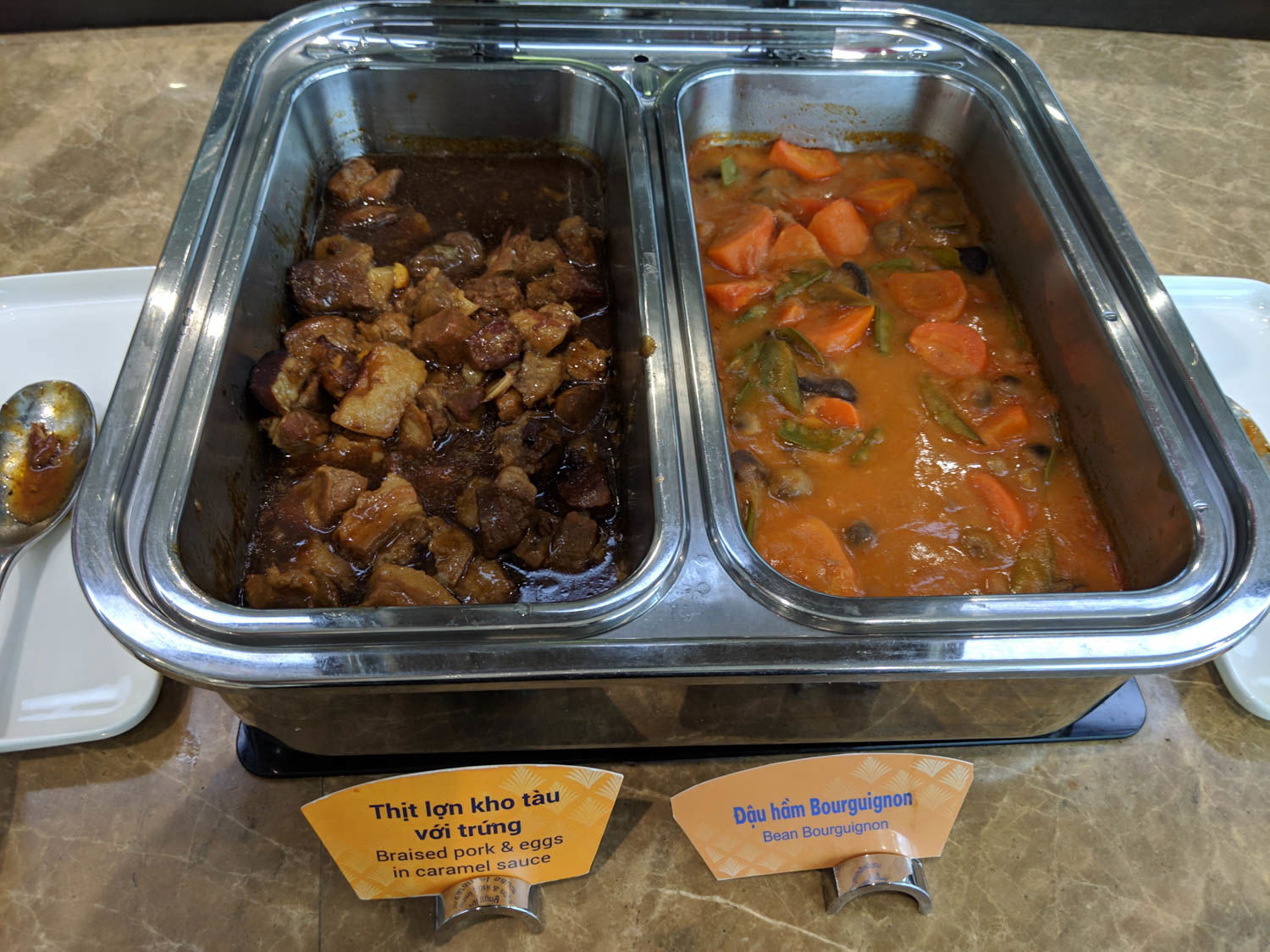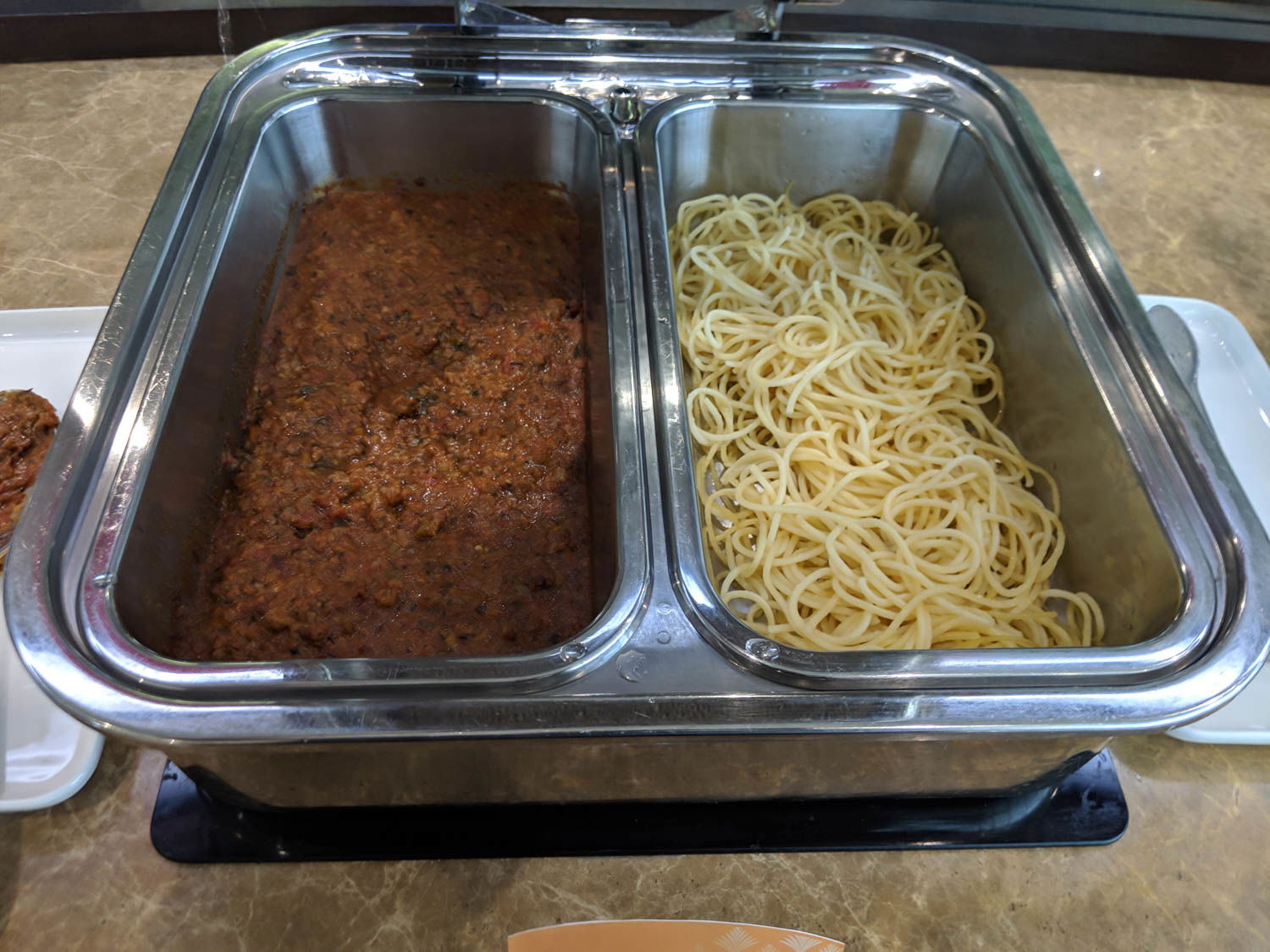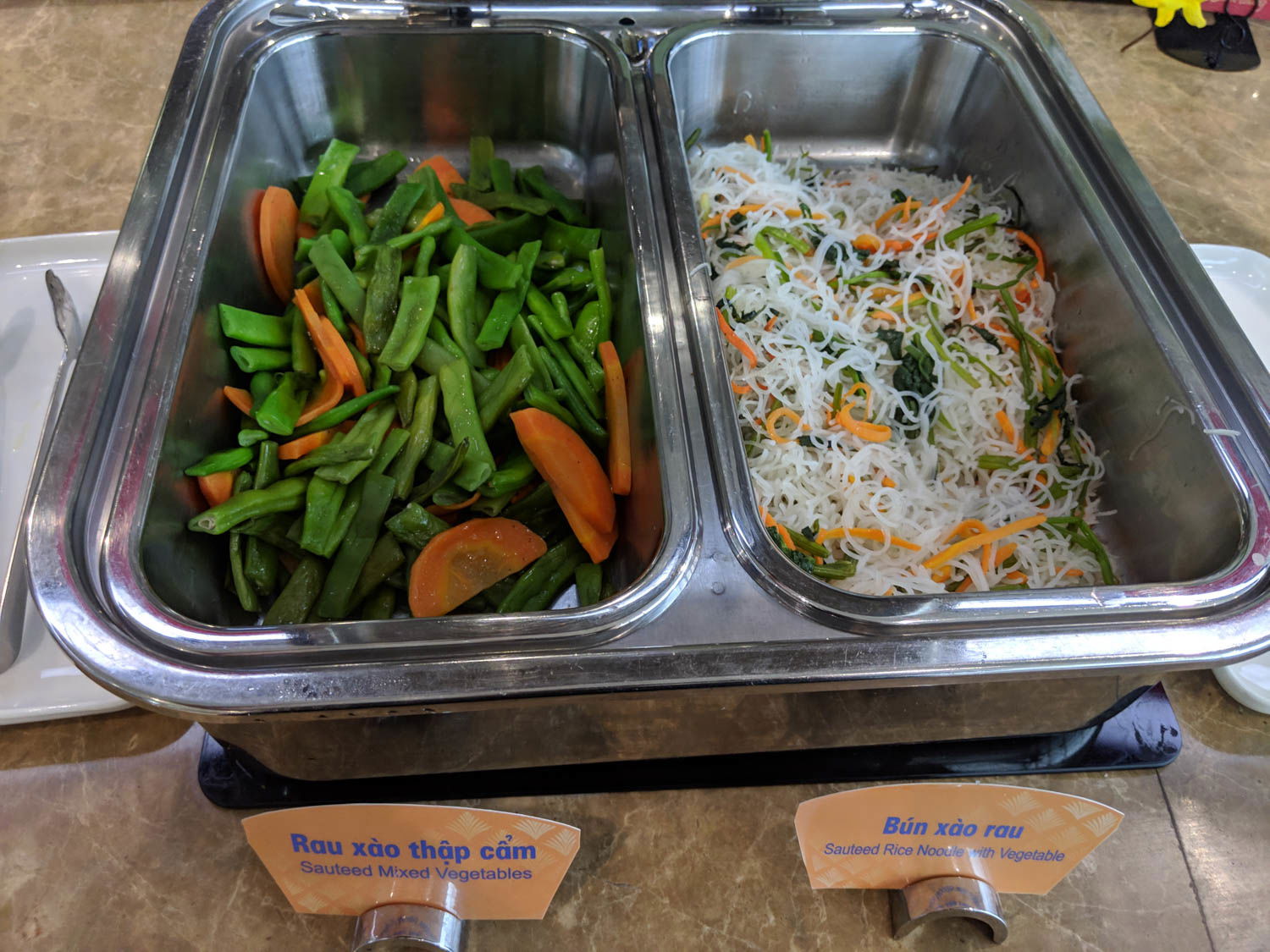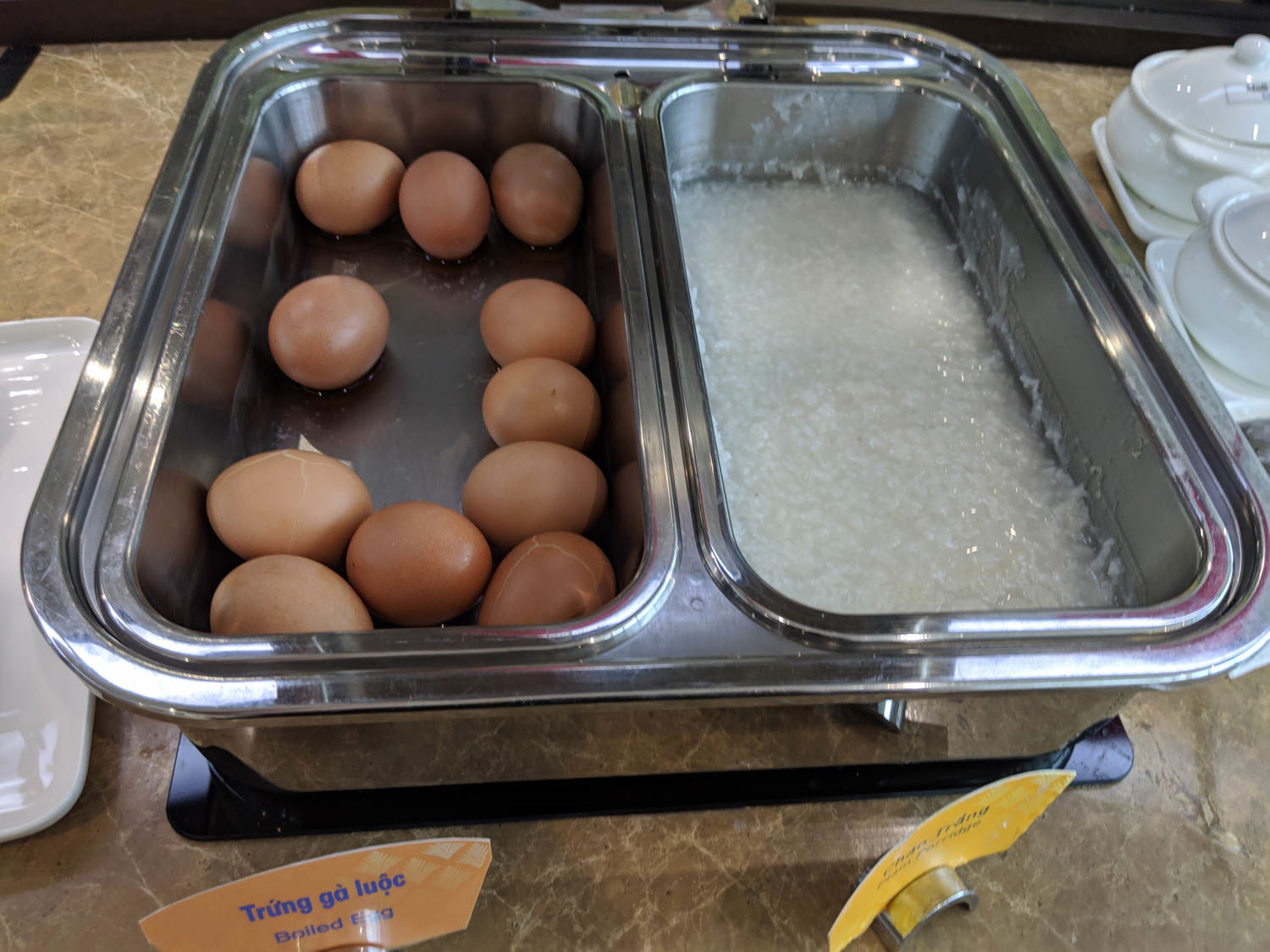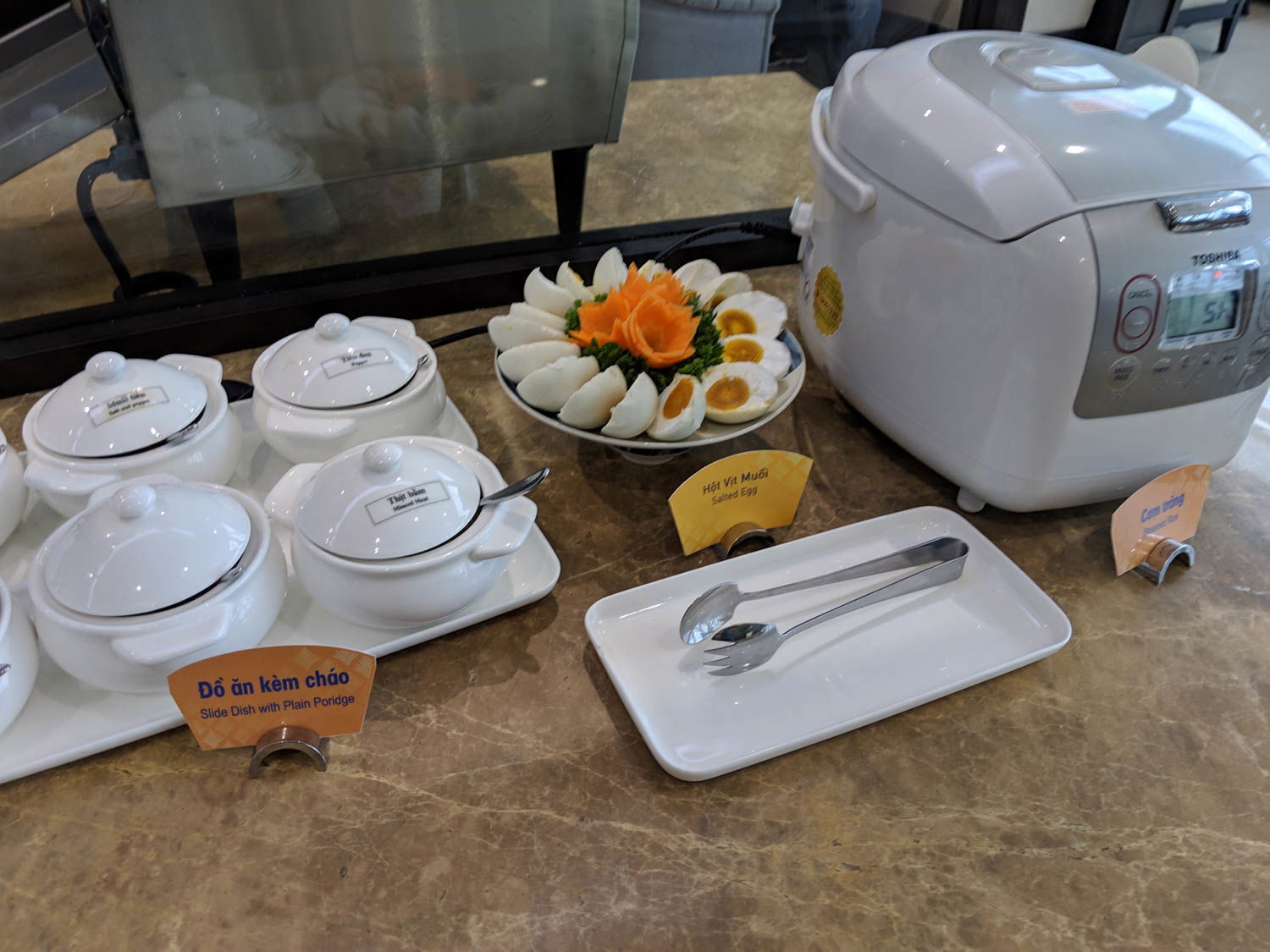 In keeping with our time in Vietnam, there were special Tet treats as well.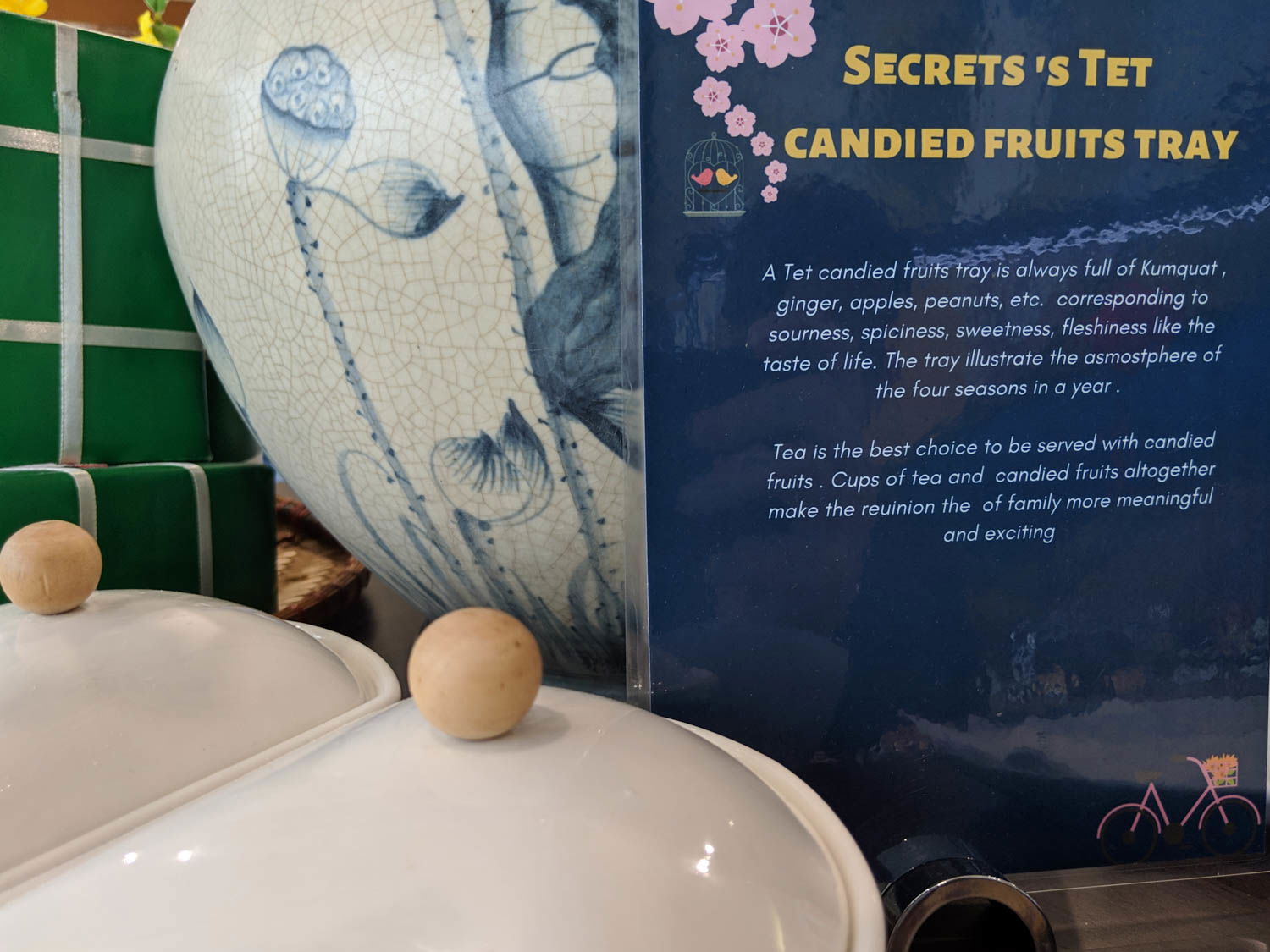 And there were a variety of desserts and fruits as well.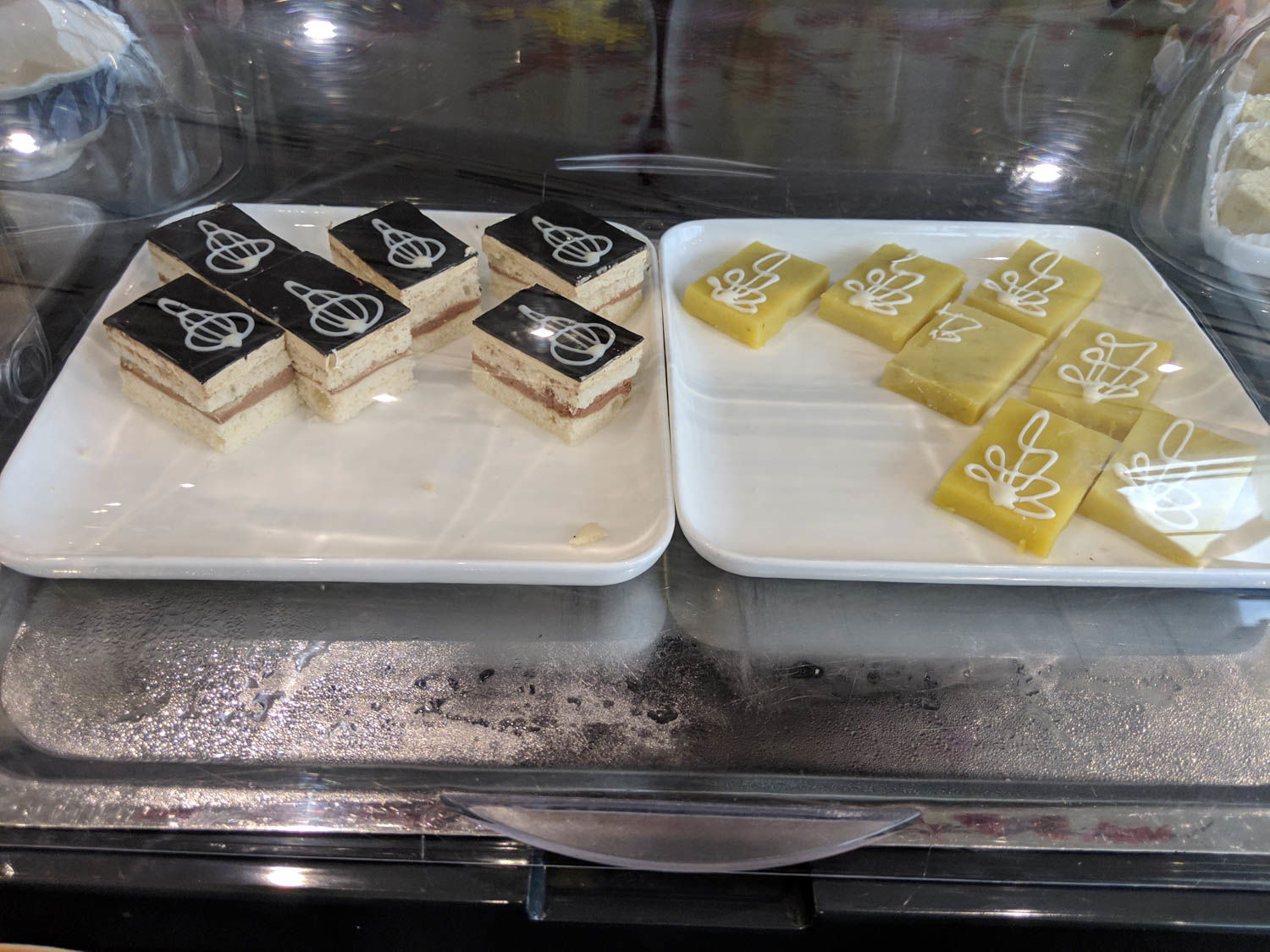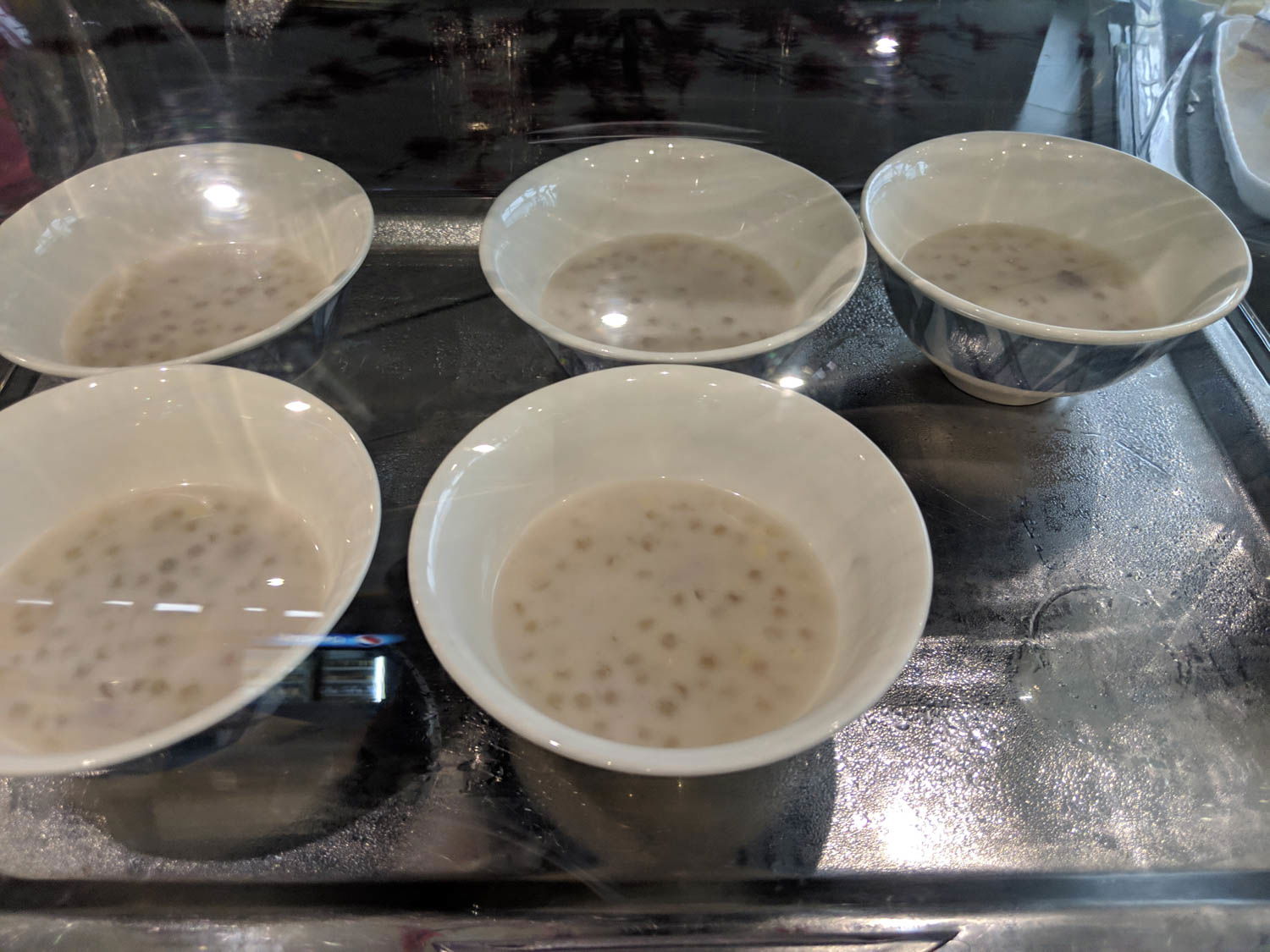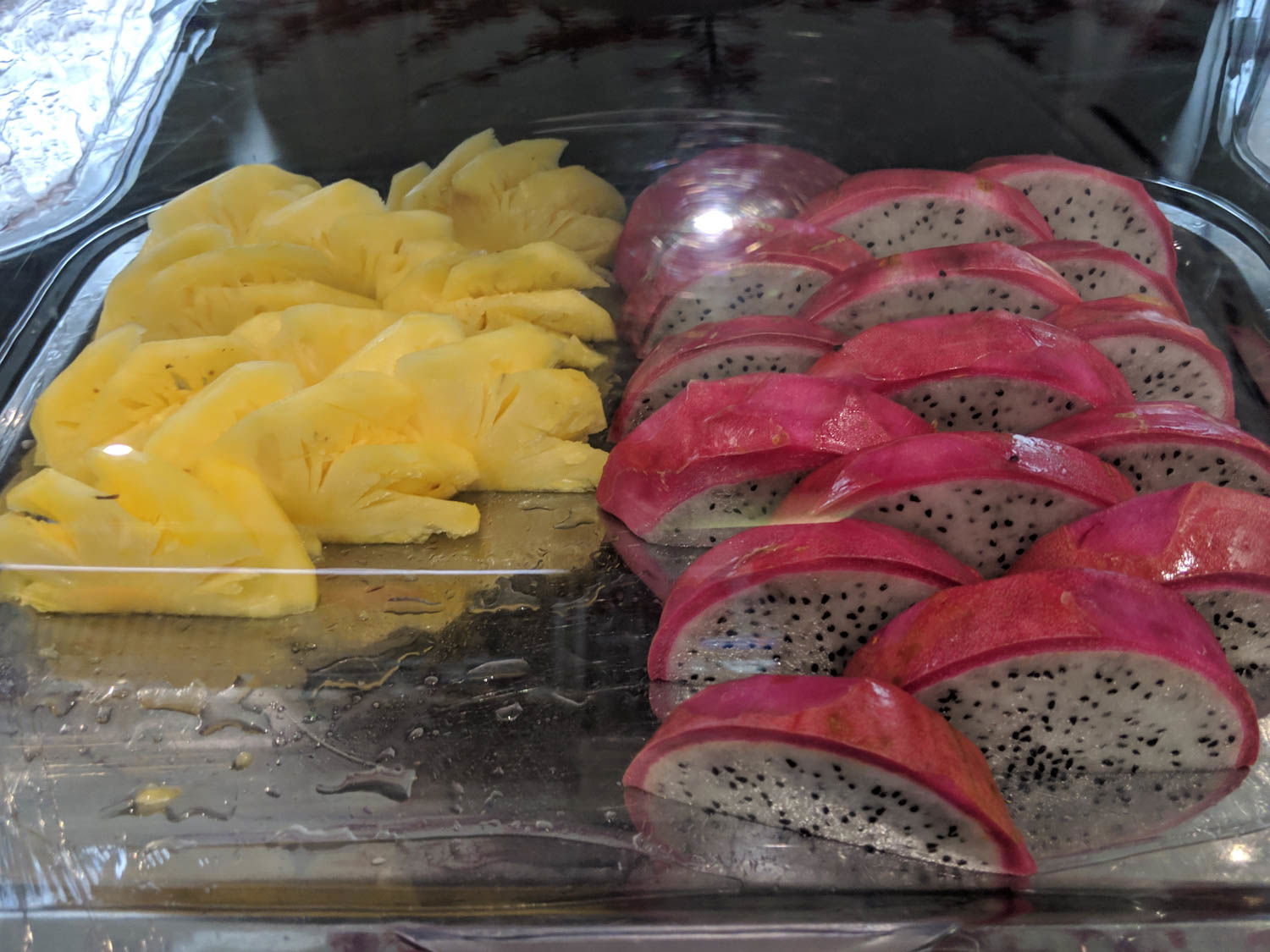 There was a small selection of alcoholic beverages, which included some Vietnamese wines.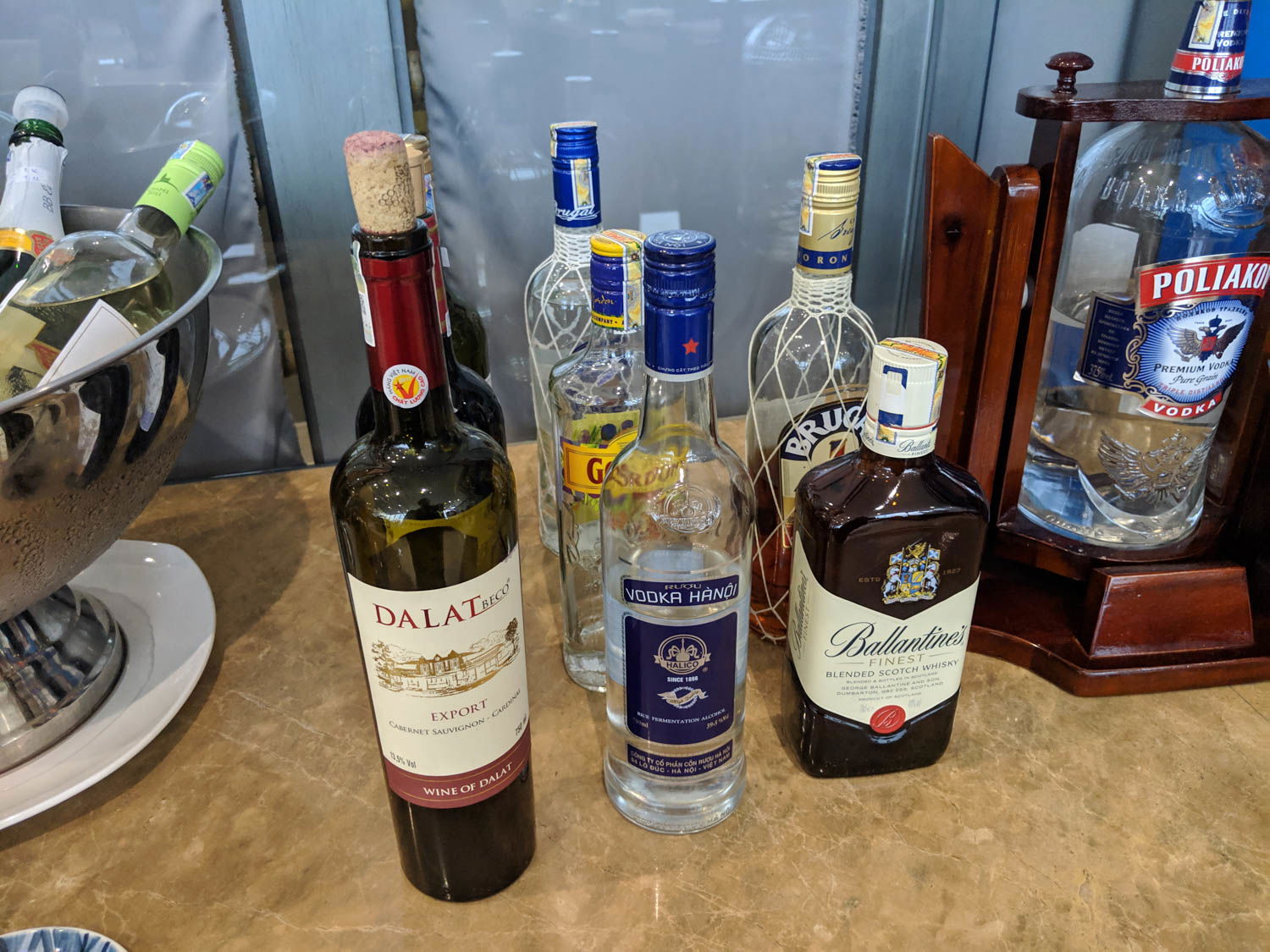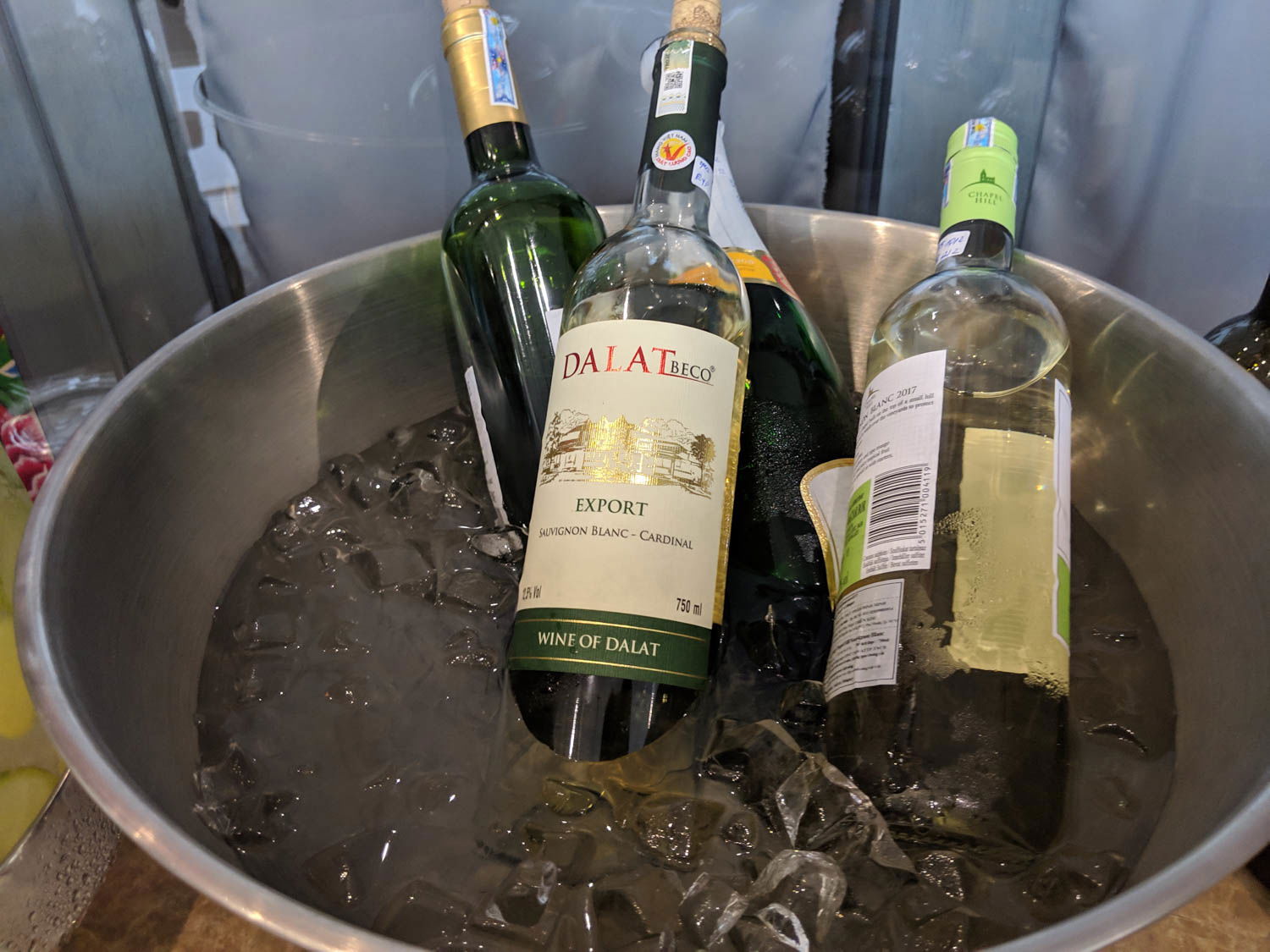 There were a few fresh juices as well, along with some infused water: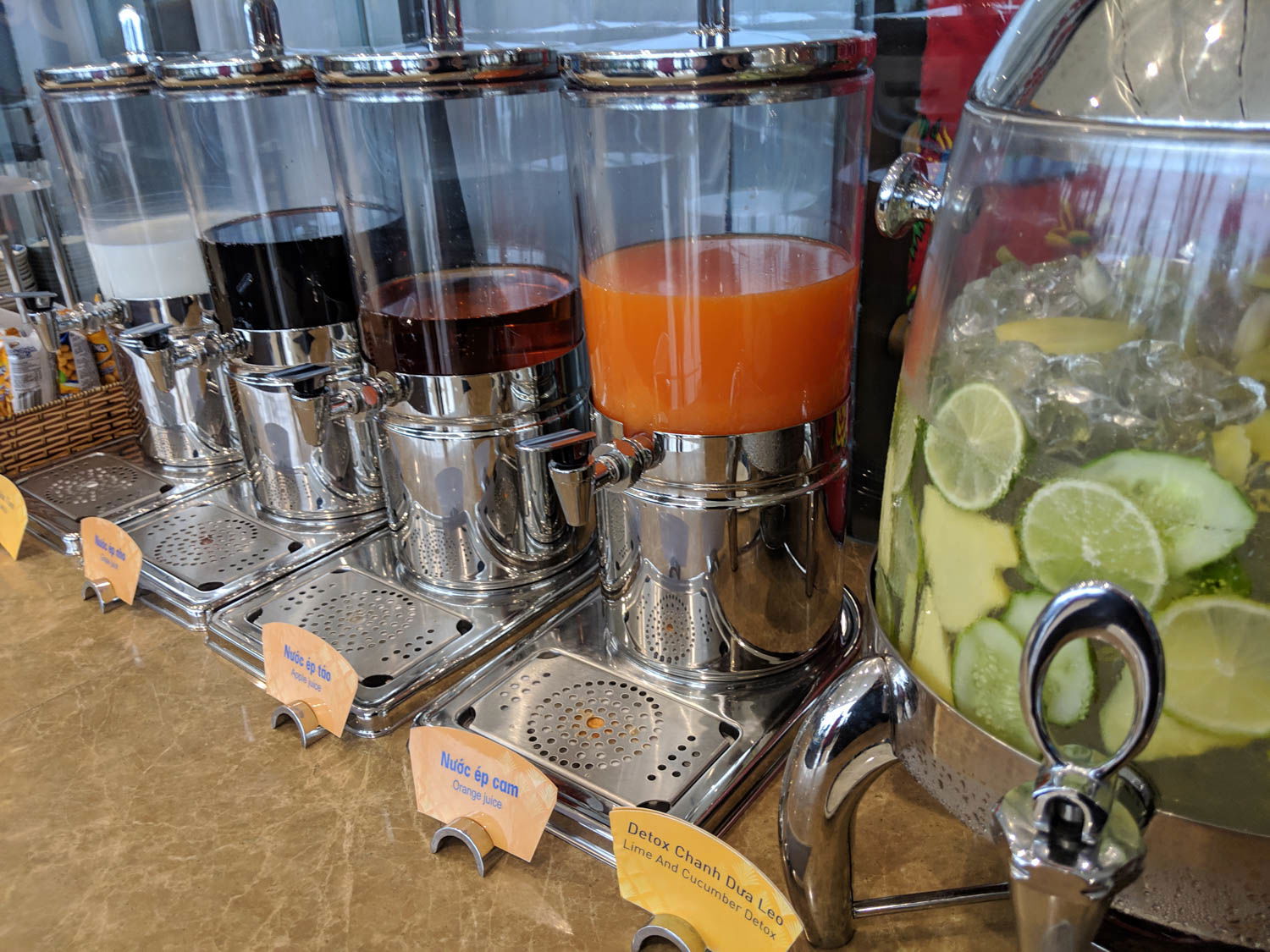 The lounge bathrooms were large, and nicely appointed, and had shower rooms as well.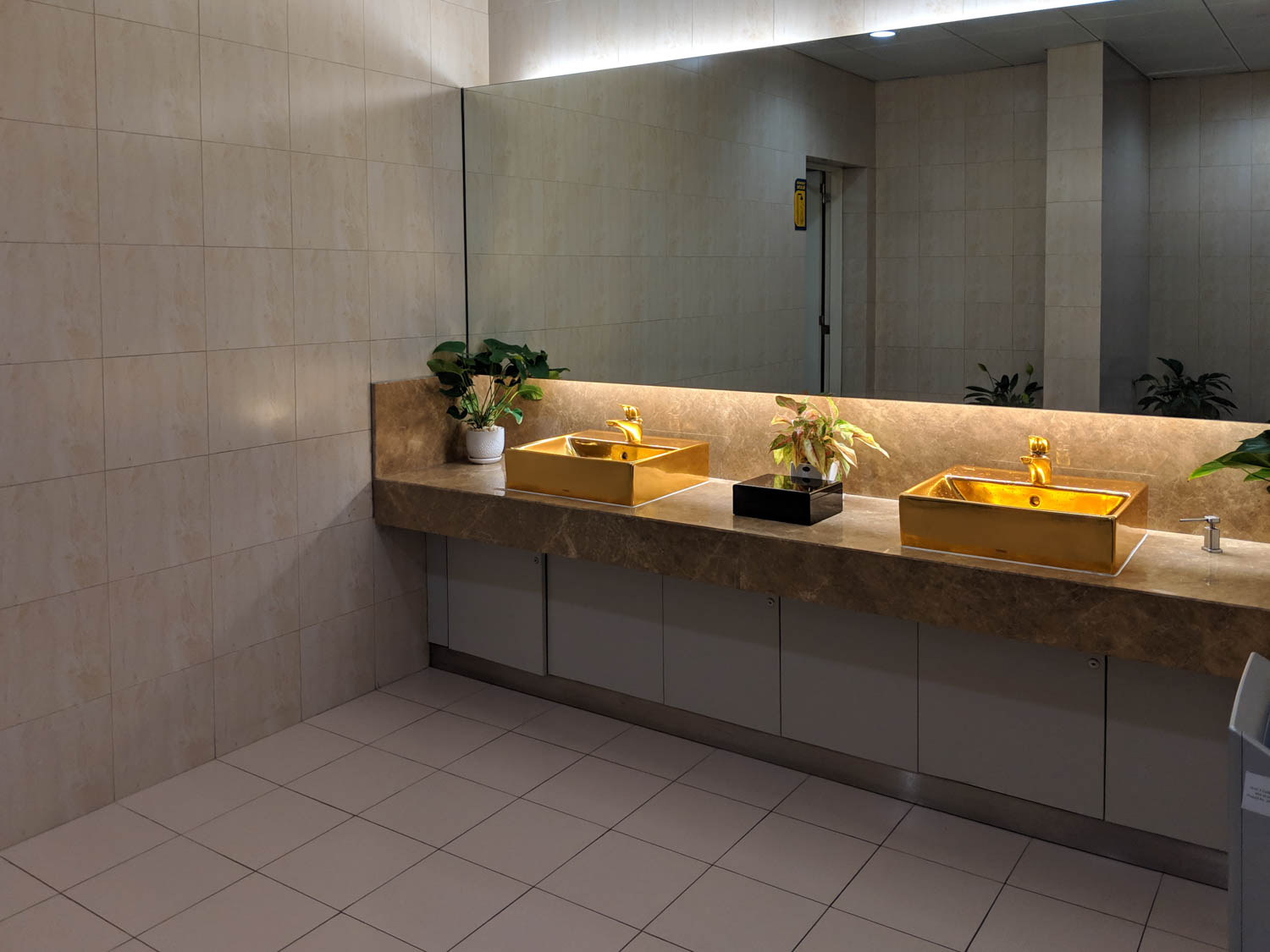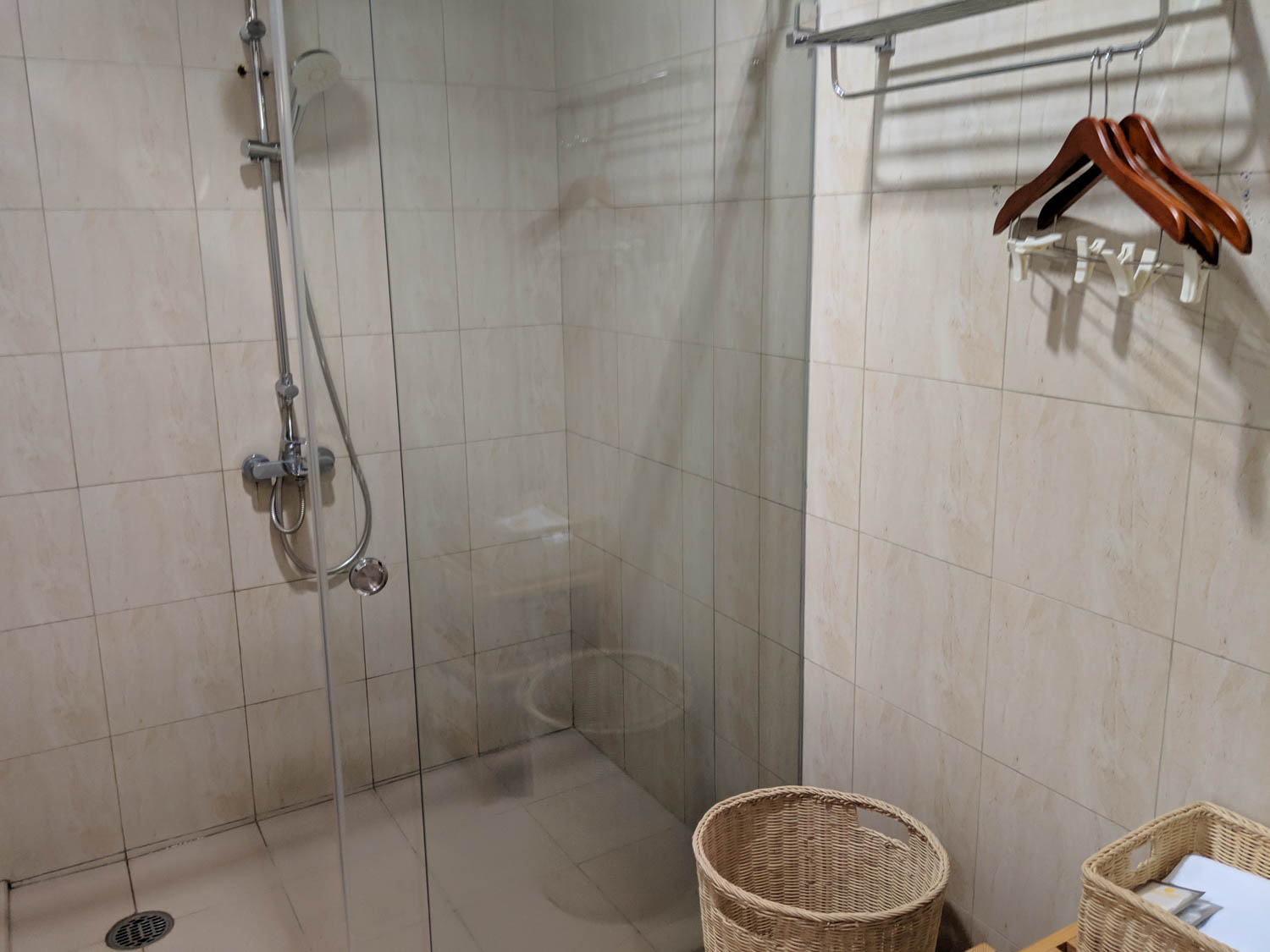 Overall, it was a nice lounge, with fast enough Wifi to make video calls, and plenty of outlets. I always appreciate natural light, so especially enjoyed the large windows, and it was a pleasant place to spend a couple of hours.
Accessing Priority Pass lounges
In the U.S. at least, several credit cards offer a Priority Pass membership as part of your card benefits.
And if your home market doesn't offer a credit card which includes Priority Pass, you can purchase a membership directly.
The following links will direct you to the rates and fees for mentioned American Express Cards. These include: The Business Platinum® Card from American Express (Rates & Fees), and The Platinum Card® from American Express (Rates & Fees).