---
While applying for Vietnam e-Visas for our group was fairly annoying (an unclear website, weird payment funnels, and having to do separate applications for each person), and Laos visas are arranged on arrival, getting Cambodia visas in advance was basically delightful.
The last time I was in Cambodia (in 2014) there was a more "theoretical" eVisa process, that never really materialized, so we ended up getting our Cambodia visas on arrival. Things have improved dramatically since then, so if you're eligible for an eVisa I'd definitely recommend it. It is worth noting, however, that the eVisa has a $6 "processing fee", in addition to the $30 visa fee. I personally felt it was worth the $6 each to save an hour at the airport and know we had everything arranged ahead of time, but YMMV.
To request an eVisa for Cambodia, start by visiting this page on the Cambodian government website: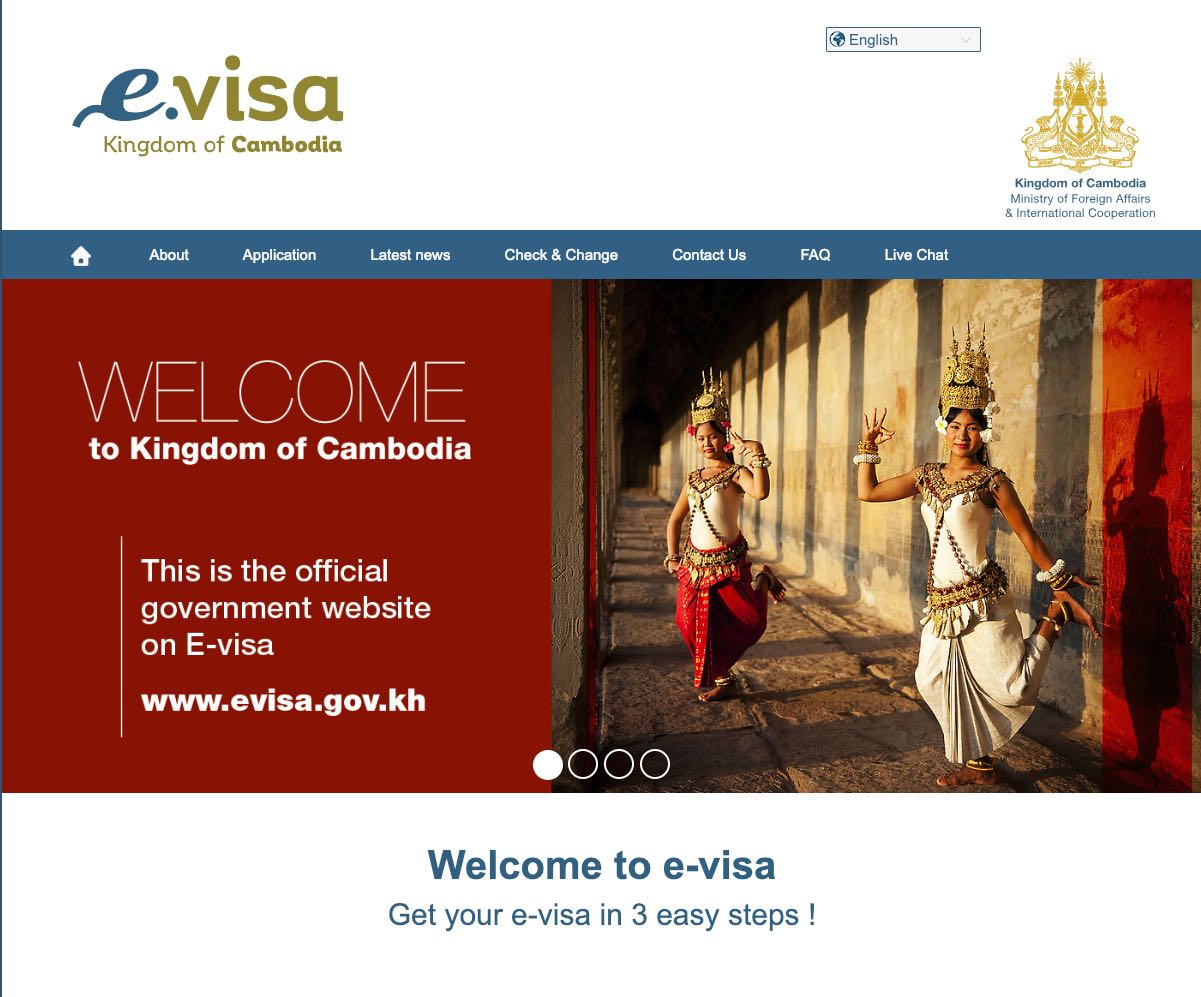 The site is clear and easy to use, and the entire process took less than ten minutes for our entire group. As this is a government-run site, they also list information about Angkor tickets (helpful to avoid getting ripped off in Siem Reap), and lists the various ports of entry where you can use an eVisa.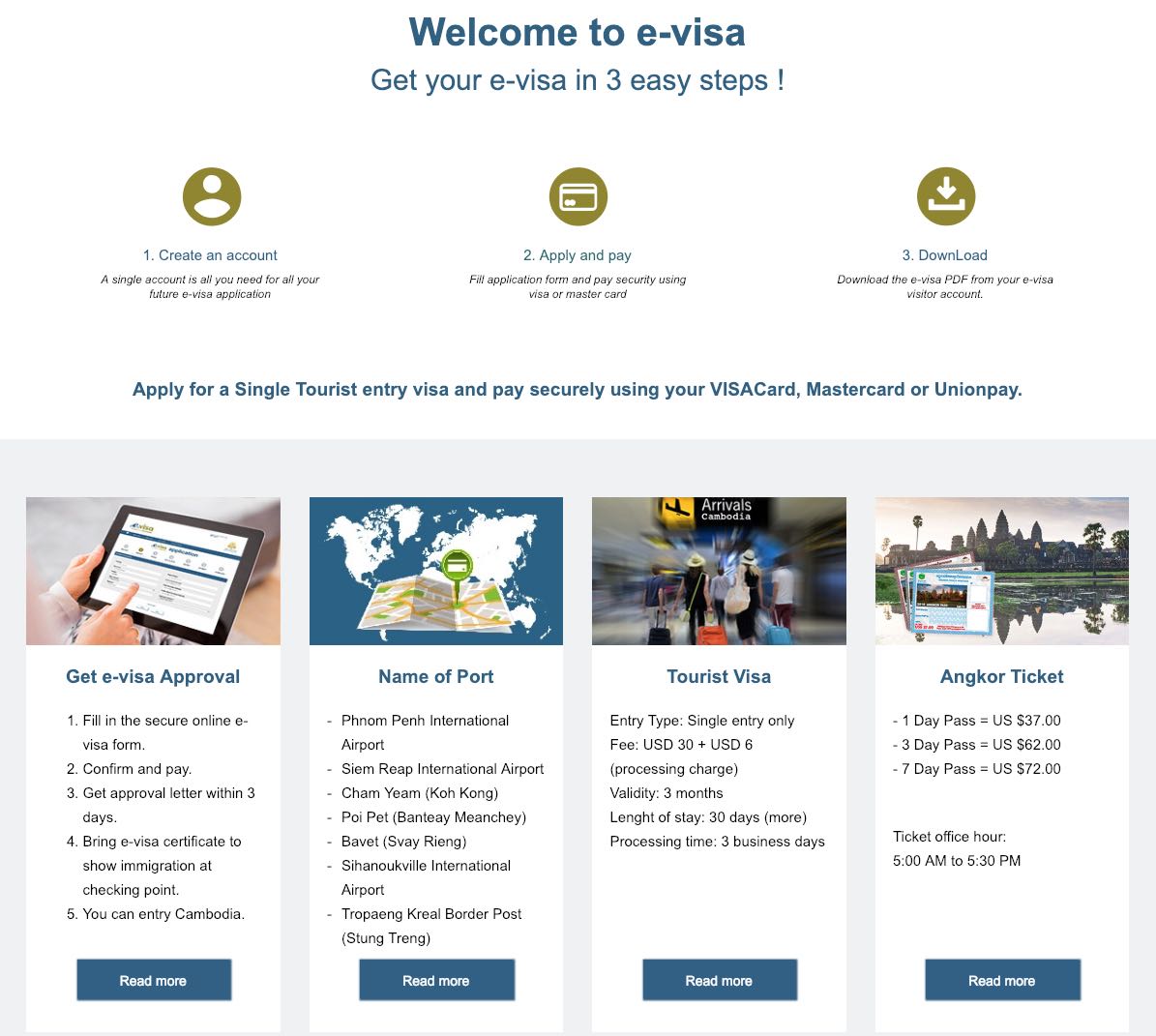 Clicking on "Read more" under "Get e-visa Approval" takes you to a page listing the steps and instructions for the process: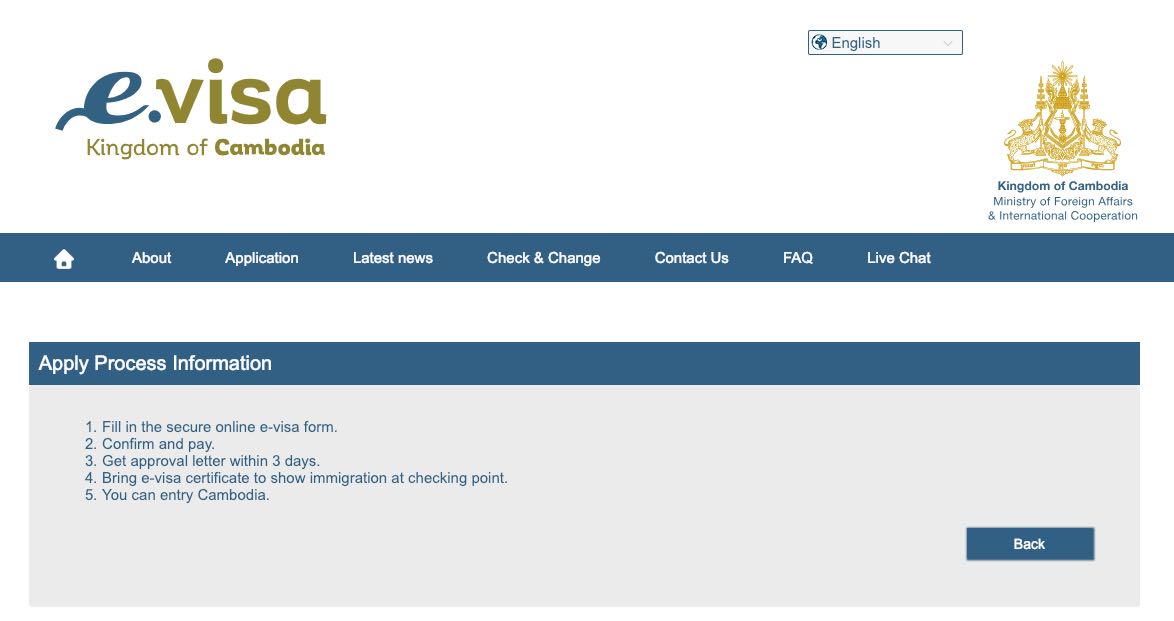 The application asked for the information you'd expect, including uploading a photo. I cropped scans of our passports, just to make things easier, and while the quality wasn't amazing it worked just fine.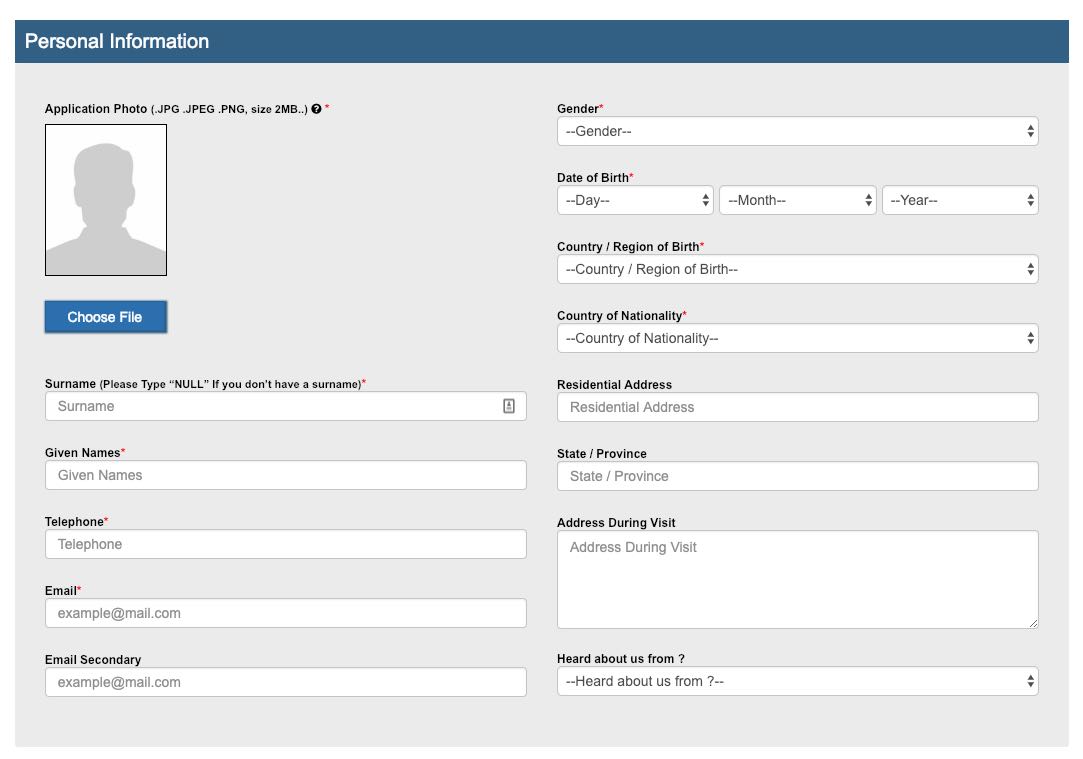 You also have to enter your full passport details (including attaching a scan of the info page), and confirm your entry date and visa type:

From there, you're asked to agree to the terms, but can also "Add Applicants", which lets you submit one Cambodia e visa application for your entire group. SO much easier than doing this individually for a family!

Once I'd filled out the applications for all four of us, I was asked to confirm my method of payment: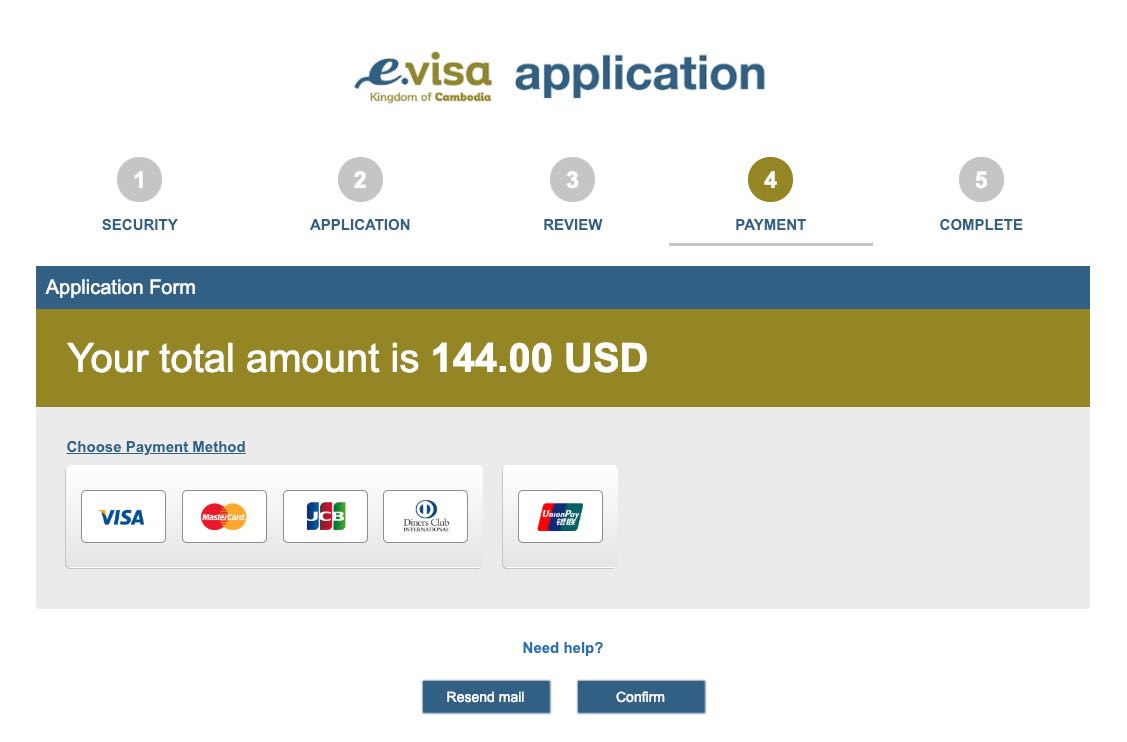 I was then transferred to a payment portal (which again, seems better than Vietnam, where you have to make your own way to the payment processor and it doesn't always go well). The purchase amount of $36 x 4 was confirmed, and after going through the little Mastercard SecureCode process, the payment was approved.


I received an email right away noting that the application had been submitted, and giving me a receipt and reference number: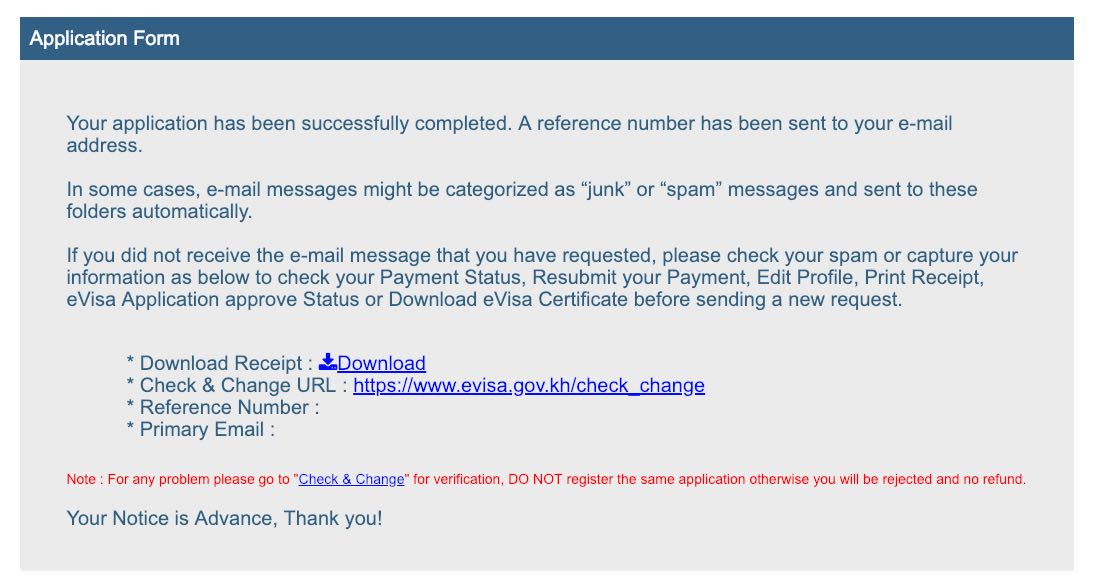 Less than 24 hours later, I received four emails, each stating that the e visa application had been approved, with our individual Cambodia visas attached: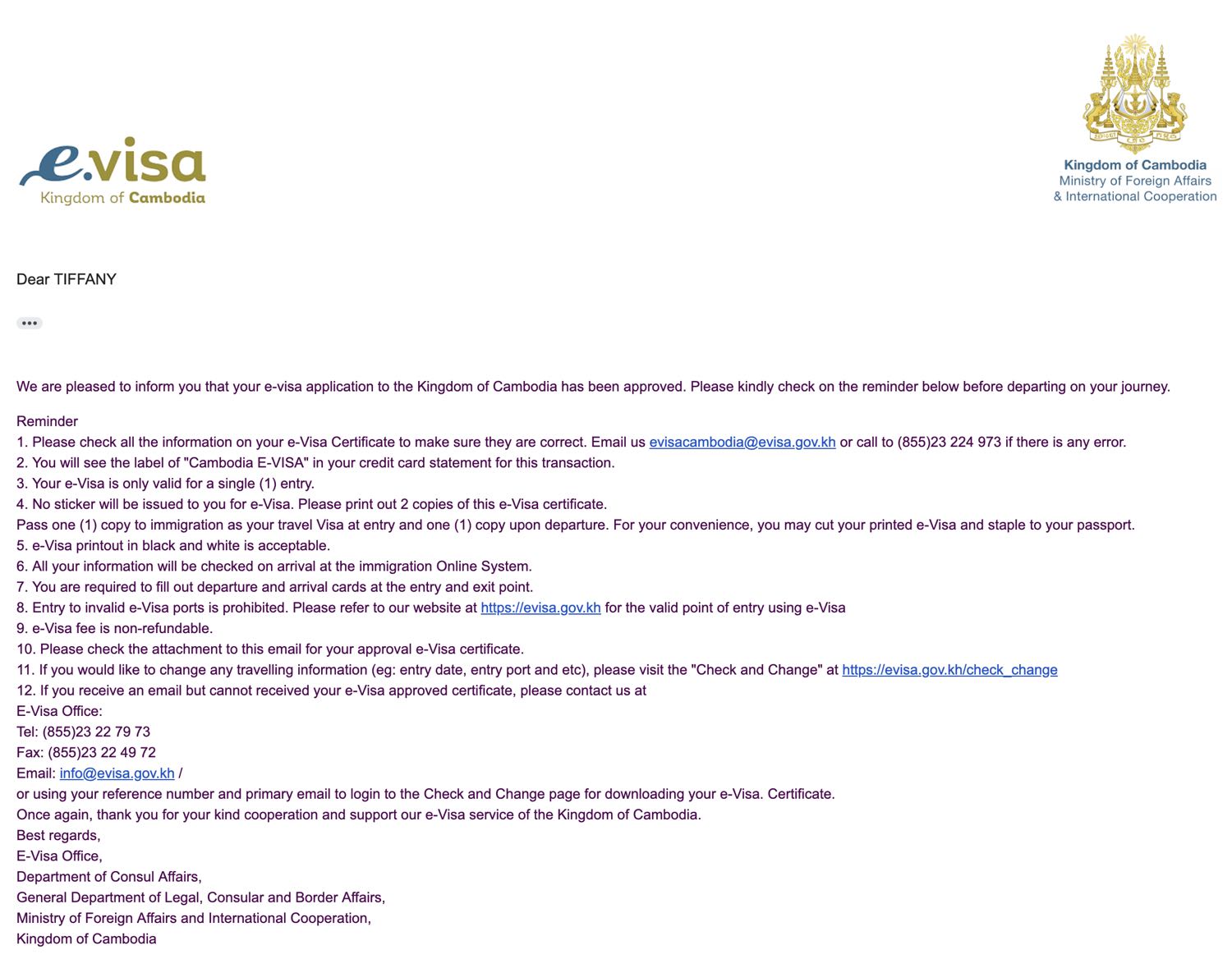 The application process may take longer during busy times, or if you submit it over a weekend, but the other data points I've seen suggest it's fairly fast these days. The Cambodian government says it can take three business days for an e-Visa to be approved, but I'd give yourself at least a week, just in case.
Other things to know about Cambodia evisas
The Cambodian government does a good job of clearly communicating the requirements for using an e-visa, but the main things that I saw other people get tripped up by when I was researching are:
An e visa is not a landing card, so you'll still have to fill that out
You'll need to present one copy of the visa when you arrive, and another when you depart; they don't have to be color copies
You have to arrive to the port you've listed on your visa
Otherwise, it was a very straightforward process. I was trepidatious about how much time immigration in Cambodia would take, as last time I was in Siem Reap the terminal was tiny, and very poorly staffed.
Nowadays, Siem Reap has a large, modern terminal. Since we already had our visas, we were able to right to immigration, which only took about ten minutes. There were several people processing visas on arrival as well, and the terminal wasn't that busy, so based on how the queue was moving I'd expect it to have taken about 45 minutes.
Bottom line
The process of applying for a Cambodian e-visa was super easy. It took less than ten minutes to fill out the paperwork, cost $36, and was approved within a day, so that's a great improvement over the old system.
So if you're eligible, getting an eVisa in advance can save you quite a bit of time, especially since the process is so user-friendly.
If you've applied for a Cambodian e-visa, what was your experience like?
---