---
Overnights at Incheon are always a toughie for me. On one hand I like to go into the city whenever possible, and the Park Hyatt Seoul is nothing short of spectacular.
Unfortunately it really is a haul from Incheon Airport to the city, though. The first time I visited (maybe five years ago) my dad and I made the mistake of taking a cab from the airport to the city, not realizing how far it was and how expensive cabs are in Seoul. It cost us close to $200USD.
Given that we were landing at 5:50PM and that customs can take a while, I figured it would be 6:30PM before we'd be out of the airport. Then it's another 90 minute bus ride to the Park Hyatt, so we would have made it there at 8PM. Our flight the following day was at 12PM, so we would have had to leave by about 8AM. I decided it wasn't worth it, so we just booked the Hyatt Regency Incheon Airport. I stayed at the Hyatt Regency Incheon two years ago, so feel free to check out that review.
While revenue rates at the Hyatt Regency Incheon Airport are regularly upwards of $250USD per night, it's only a category two hotel, making it 8,000 points per night. So just like last time I decided to use points for the stay.
The shuttle runs to and from the airport every 20 minutes, and we just happened to catch it right as we made it to the outside of the airport. The hotel is only about a five minute drive away, so we were there in no time. We seemed to be the only ones on the bus that weren't Korean Air pilots.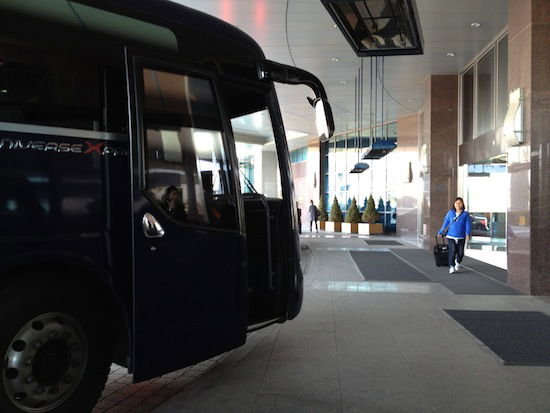 Bus
Once in the lobby we headed straight for check-in, where a friendly agent helped us in no time.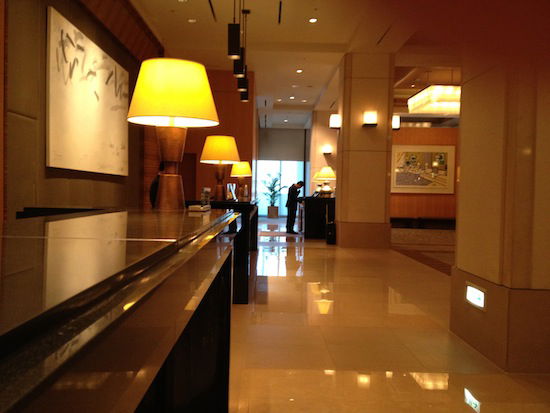 Lobby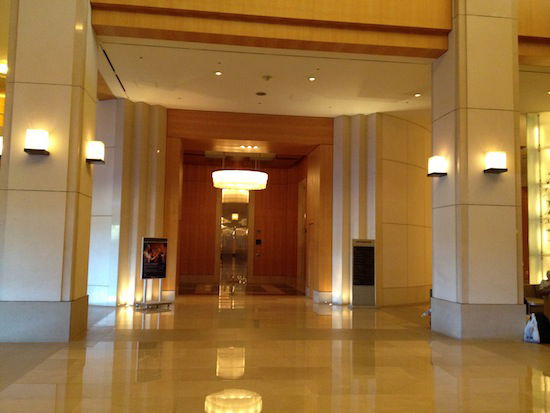 Lobby
At check-in I asked about the possibility of an upgrade to a deluxe room, which is basically a triangular room that's a lot more spacious. I had been upgraded to it last time, though apparently the hotel was fully committed this time around.
Anyway, we were assigned a room on the 12th floor.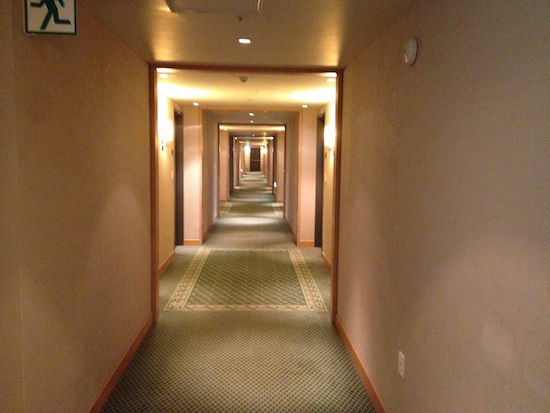 Hallway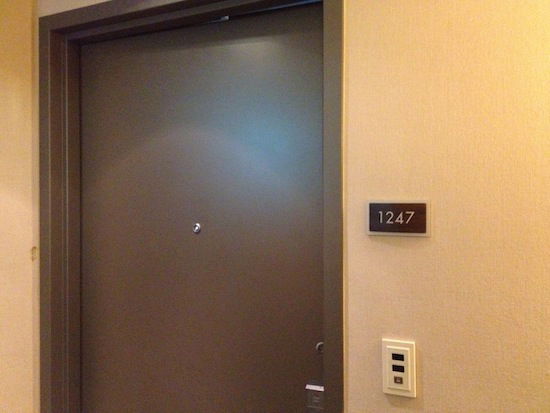 Room
The room was a decent size, especially for South Korea, with a bed, large table with two chairs, and seat with ottoman. It's worth noting though that the bed was really firm. I mean REALLY firm. Like, I'm pretty sure the Flinstones have more comfortable beds in Bedrock.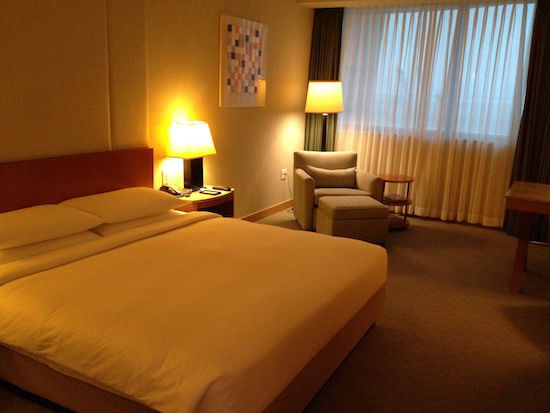 Room
I was happy to see that they finally upgraded the TVs to flat screens since my last stay.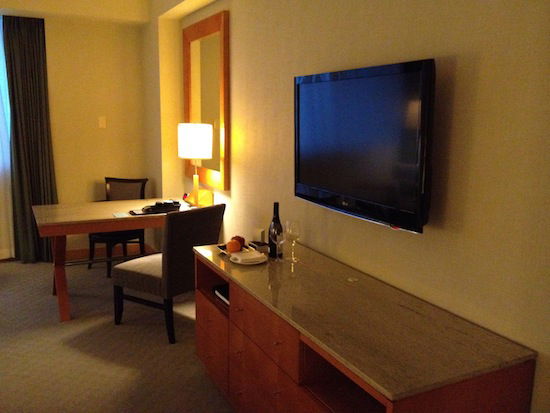 Room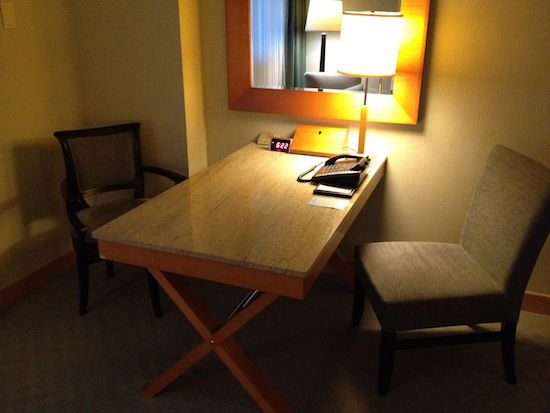 Desk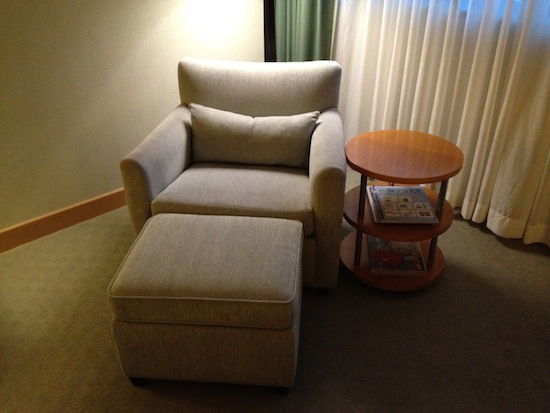 Seat and ottoman
There's really nothing other than the airport in the hotel's vicinity, so our view was of construction and the airport in the distance.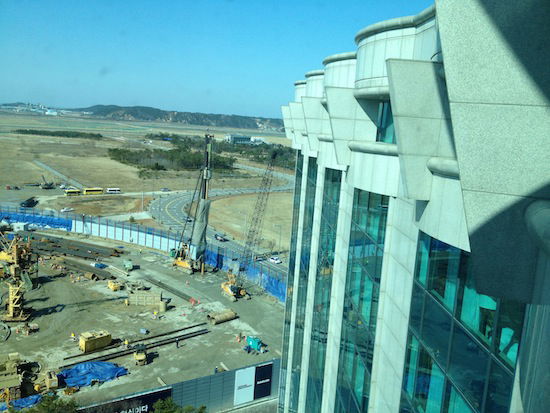 View from our room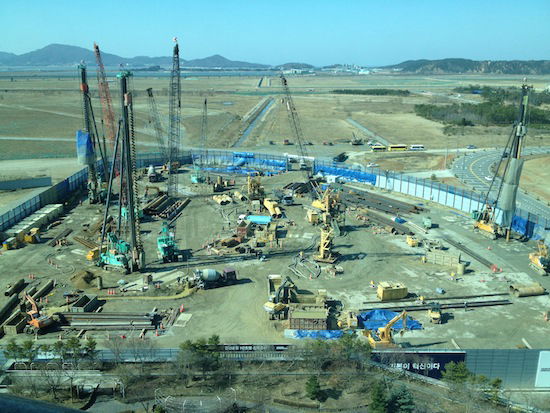 View from our room
One thing this hotel deserves a lot of credit for is their Diamond amenity. Diamond members are supposed to get a food and beverage amenity at international properties, and many properties are really cheap about the amenities. The Hyatt Regency Incheon, on the other hand, offers a bottle of wine, a box of pralines, and some fruit. Compare that to the Hyatt Regency Mainz, which offers just four rotten apples, or the Grand Hyatt Bali, which offers a bowl of fruit (otherwise those are two fantastic hotels, but that's one area in which they lag).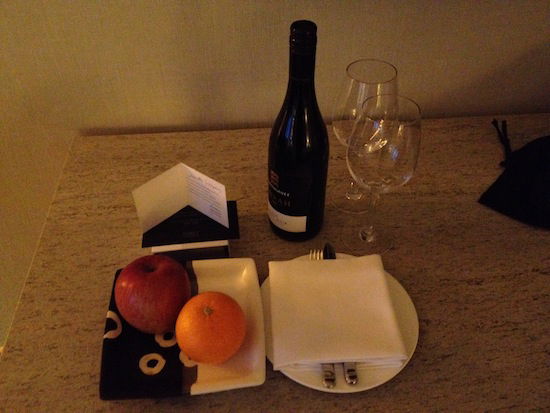 Diamond welcome amenity
The bathroom was separated from the bedroom by glass, though it had blinds that could be adjusted for privacy. There was a shower/tub as well as sink and toilet.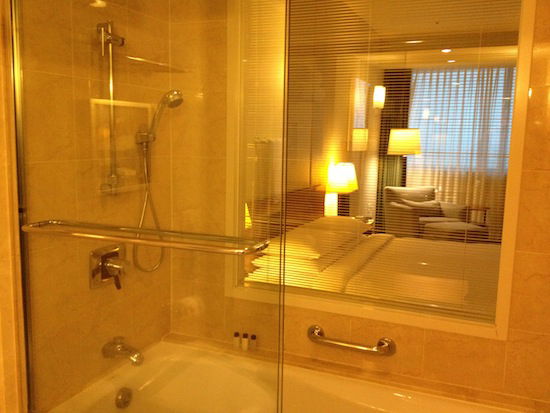 Shower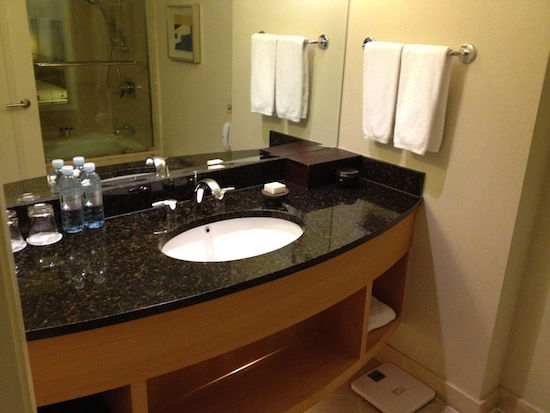 Sink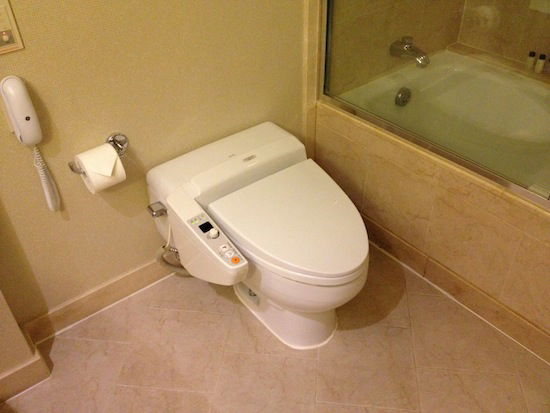 Toilet
The Regency Club is located on the 11th floor, and the facilities and food spread are actually reasonably nice. The issue is that the lounge is overcrowded and understaffed, so it's not really a nice place to relax or get any work done. I think the main issue is that aside from the hotel restaurant there's nowhere to eat in the vicinity, so just about everyone was trying to make dinner of the club lounge spread. As soon as a new dish was brought out, all of it was gone within a matter of minutes.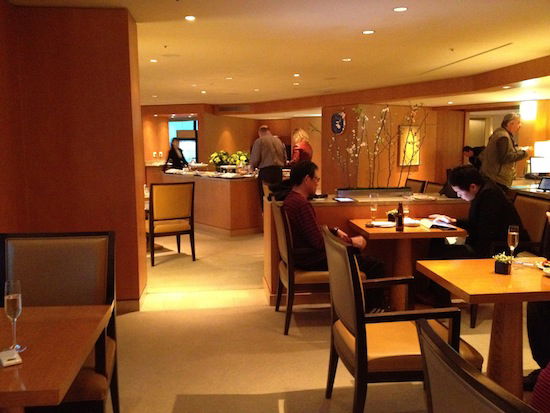 Regency Club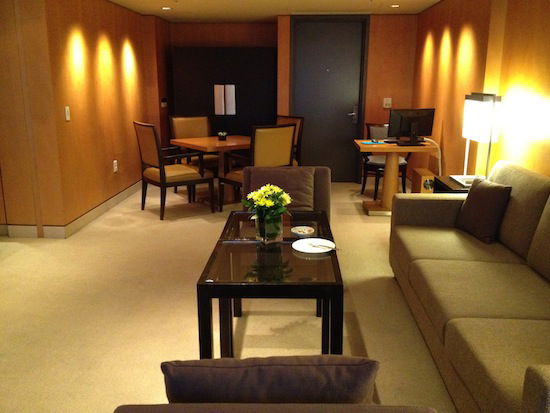 Regency Club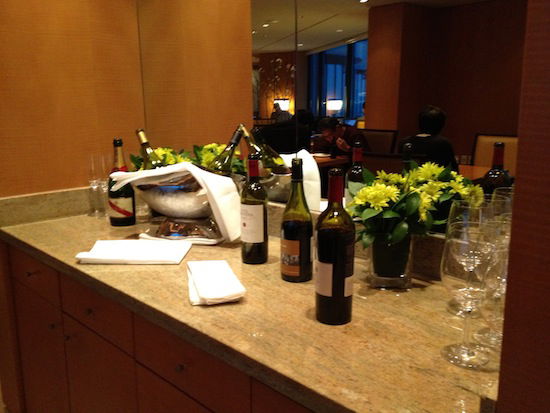 Self serve wine selection
The spread was pretty decent consisting of sushi, fruit, nuts, chips, cheese, meats, etc.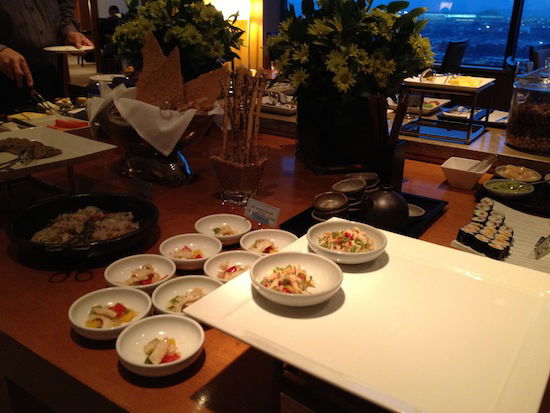 Evening spread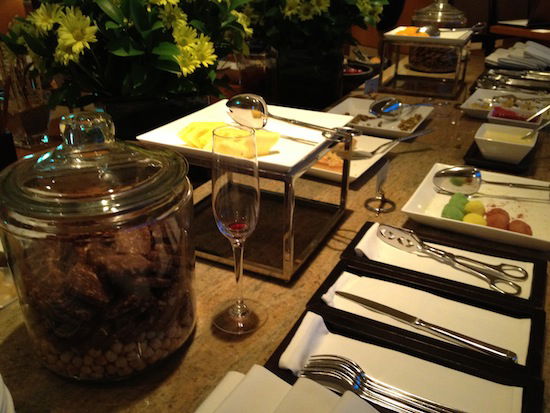 Evening spread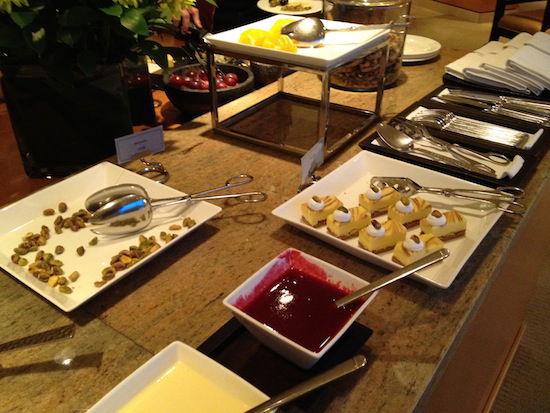 Evening spread
I think the lounge can best be summed up by a maybe eight year old boy that was in the Regency Club. He stood in front of the spread and then asked the waiter "where's the dinner food?" No "dinner food" here!
Would I return? I dunno, I guess if I had to. Frankly in the future I'd try to schedule a stopover long enough so that I could comfortably go into the city (ideally for at least two days). Other than that I'd try to avoid an overnight in Incheon as much as possible, since there's not really anything to do around the hotel. I'd rather have a 10 hour layover during the day, as Incheon Airport actually has some airside transit hotels that are convenient and fairly nice. And you can't beat not having to leave security during your layover. Just for comparison purposes, here's a picture of the transit hotel room I rented for eight hours at Incheon Airport about five years ago: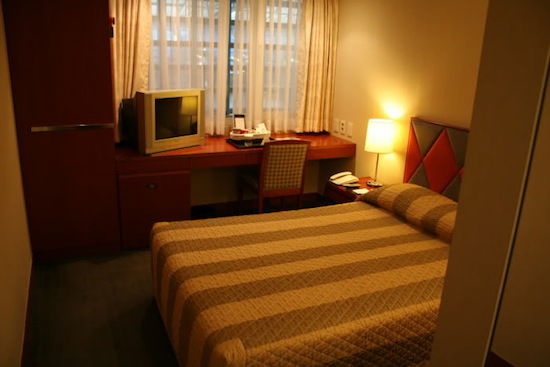 You can't beat not having to leave security!