---
We took the shuttle from the Hyatt Regency Incheon to the airport at around 10AM, and arrived at the airport a few minutes later. Asiana first class check-in is located at the far end of the terminal with two "guards" stationed at the front of the line, despite the fact that no one was in it.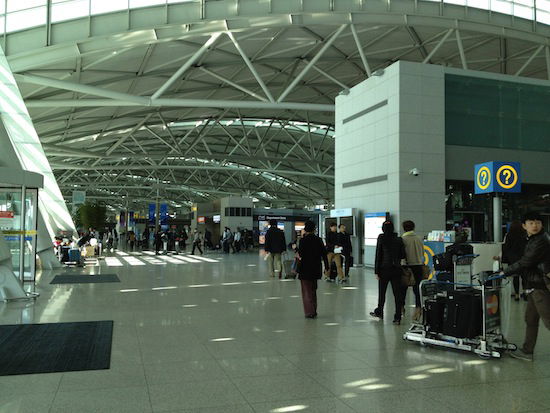 Incheon terminal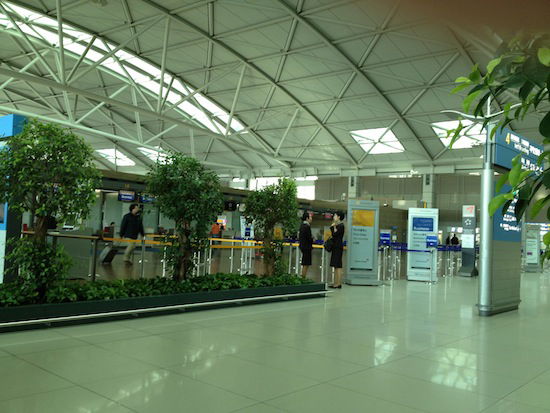 First class check-in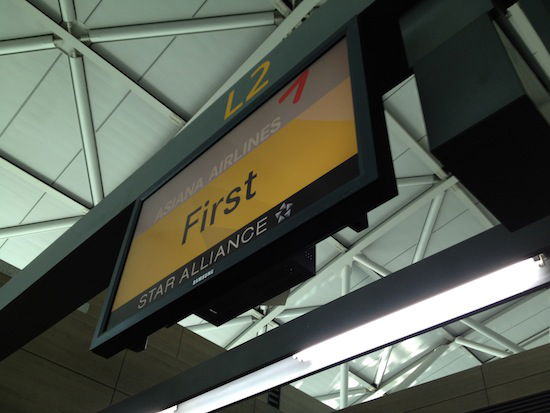 First class check-in
The agent efficiently processed our check-in, and my friend decided to check a bag. What I had never noticed before is that Asiana places first class checked bags in a plastic bag, I assume to avoid any damage. On one hand I think it's a great service, though at the same time it's a bit of a pain, since you also have to remove the bag from the plastic covering at baggage claim upon landing, and with a heavy bag that's no easy task.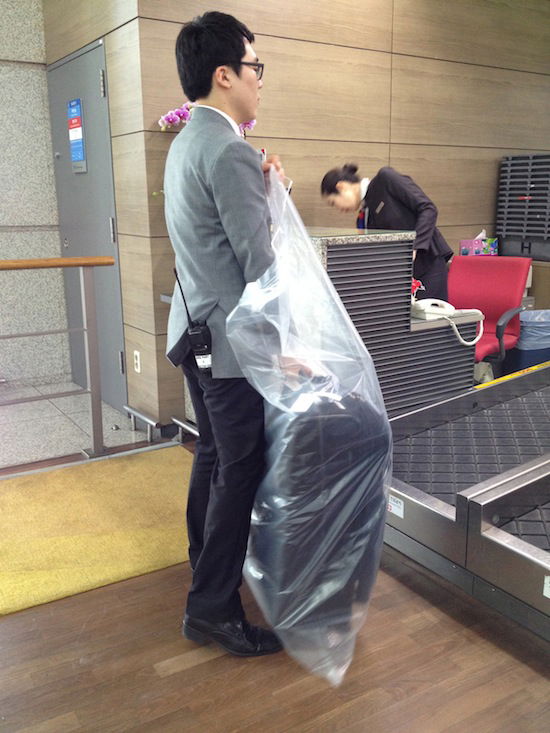 Bag being wrapped
The agent then escorted us to the security checkpoint. The service is also rather interesting given that they literally just walk you to the security checkpoint and then let you make your own way to the lounge.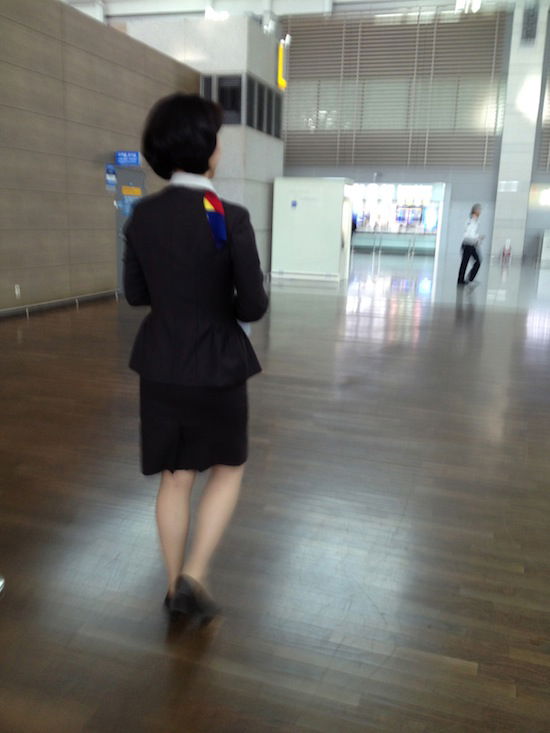 Escort to security
Security and immigration was quick, and we found ourselves in one of the world's most highly rated terminals. We took a right turn and headed straight for the first class lounge, which is only a couple hundred feet away.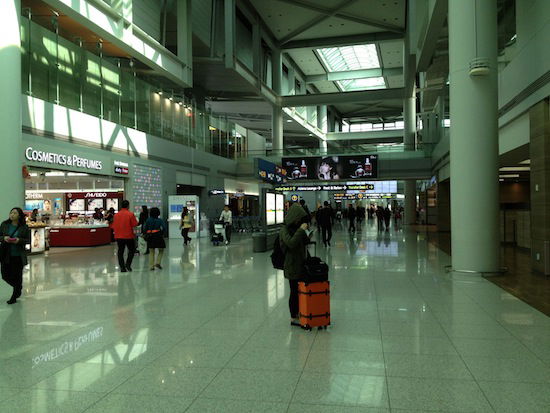 Incheon terminal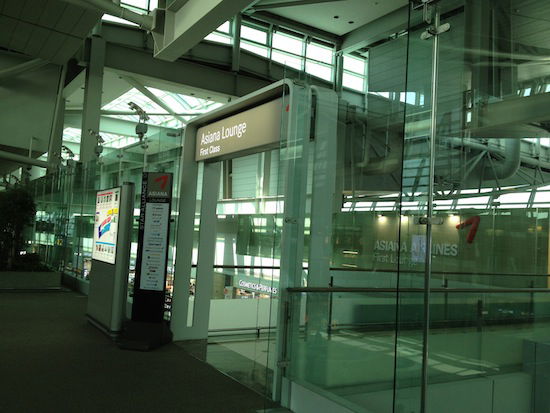 First class lounge entrance
At the entrance both agents bowed as we entered and welcomed us into the lounge.
The Asiana first class lounge is quite nice, though by no means the Lufthansa First Class Terminal in Frankfurt or Thai First Class Lounge in Bangkok.
The lounge is beautifully decorated, though, and I love the fact that the lounge is almost always empty. Part of the enjoyment of a premium lounge is being able to get some work done in relative peace, and the Asiana first class lounge certainly delivers in that regard.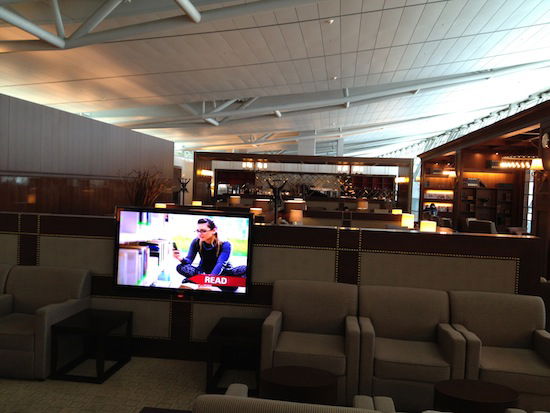 Lounge seating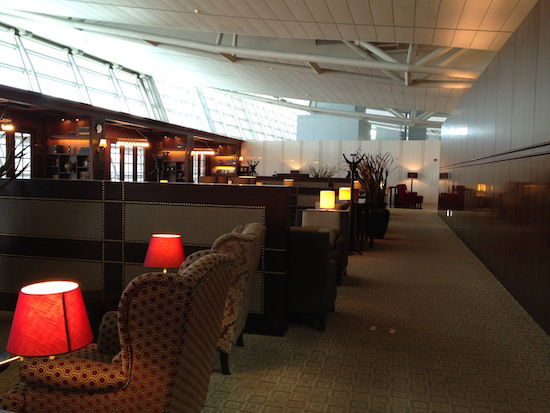 Lounge seating
In addition to plenty of seating, the lounge also has a dining room of sorts right by the buffet.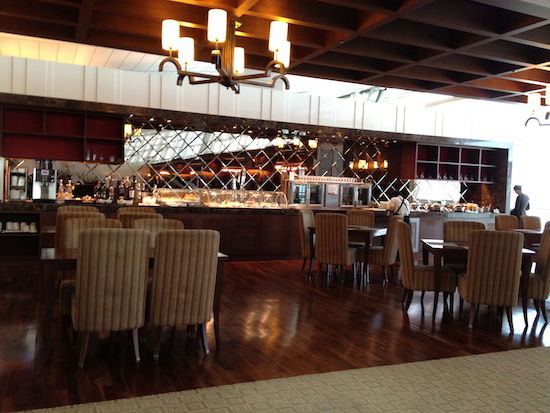 Buffet
The food spread is also quite good, with a handful of hot dishes (dim sum and the like), as well as several cold dishes, including salad, salmon, cheese, fruit, etc.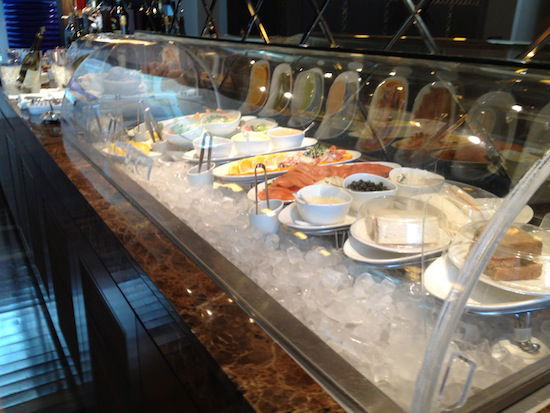 Buffet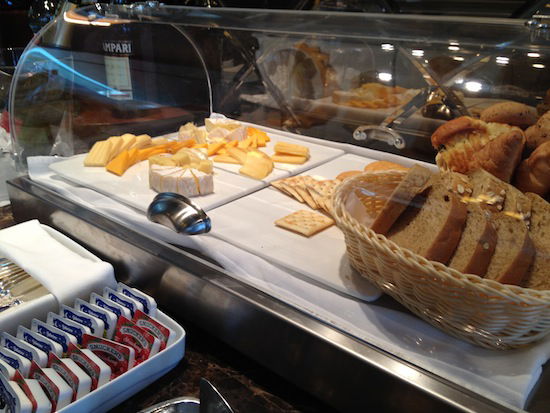 Buffet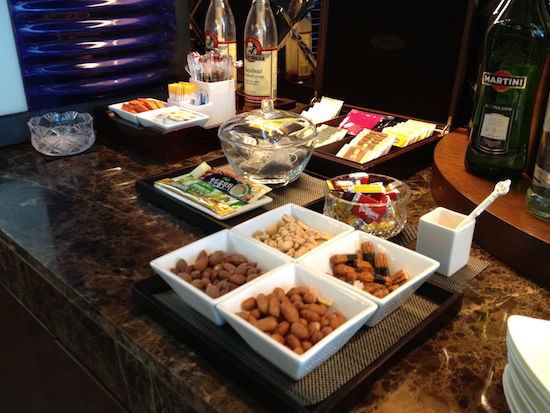 Buffet
After hanging around for about an hour the lounge attendant found us and informed us it was time to head to the gate. We were escorted there at a snail's pace (unlike our escort, I try not to wear heels at airports), and made it to the plane right as boarding was finishing up. 😉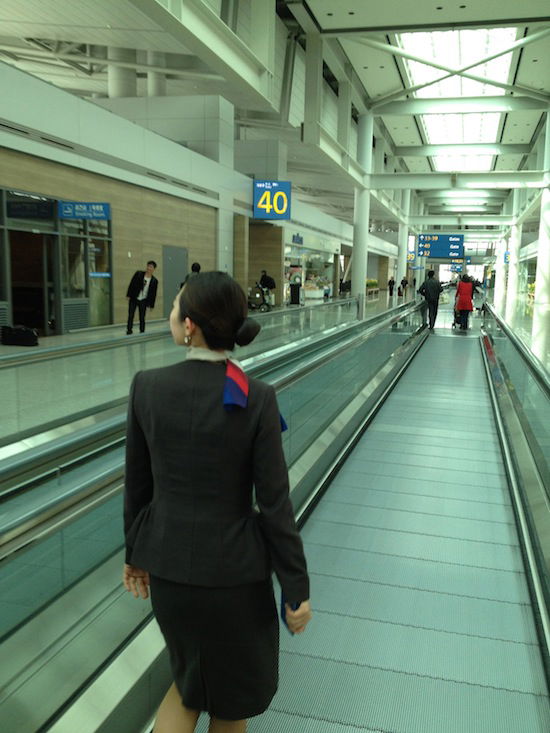 Escort to the plane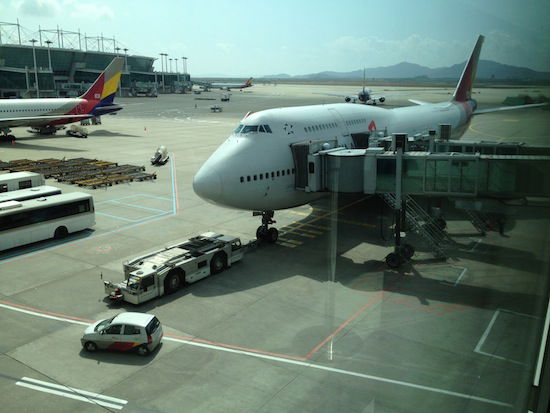 Our plane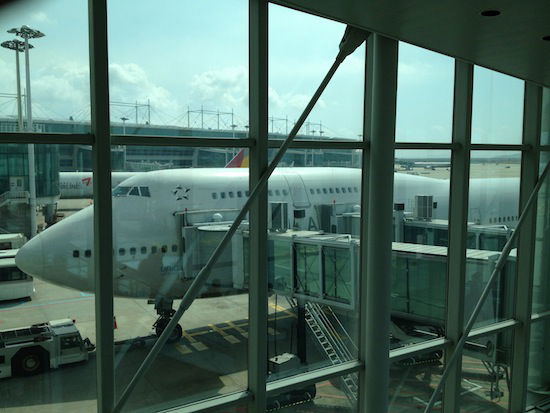 Our plane
Like any Asiana first class experience, the highlight was waiting for us aboard.