---
We got to Hong Kong Airport via the Airport Express at around 12PM for our 1:30PM departure. The departures area at Hong Kong Airport is impressive, though it can be a bit of a haul to walk from one end to the other, since Asiana's counter is all the way at the far end of the terminal, in aisle "J."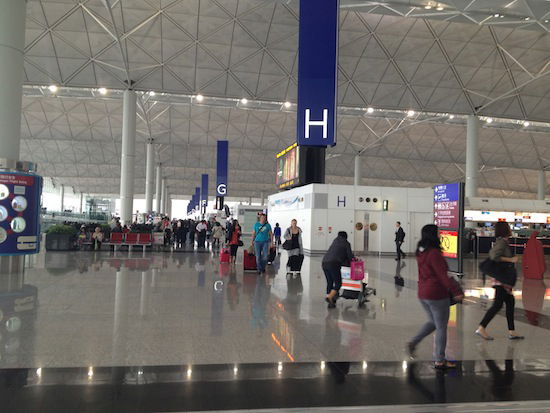 Hong Kong Terminal
Check-in was efficient, and we asked if we could switch our seats for our flight the next day from Seoul Incheon to Frankfurt. One of the most frustrating aspects of Asiana first class is that they block almost all of their good first class seats for airport assignment. So we requested two seats together in the center section of first class, given that we were previously assigned seats 2K and 3K. Fortunately they were able to handle the request and didn't make us wait till check-in the following day.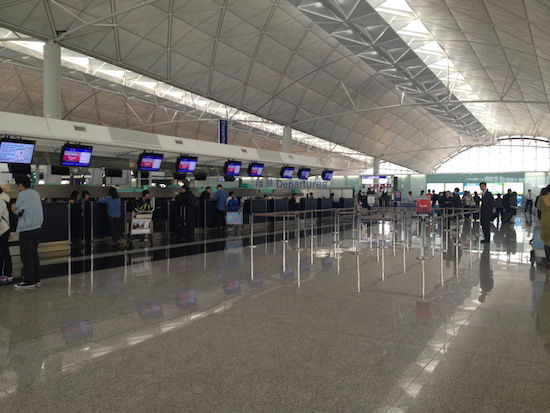 Asiana check-in
Security and immigration took about 20 minutes, at which point we decided to visit the United Club and Thai Royal Orchid Lounge. Again, the terminal is stunning, though it can be quite a hike to some of the lounges, especially since the Thai and United lounges are located at the far end of the terminal (close to gate 40), while we were leaving from one of the gates close to security (gate 17).
After a 15 minute walk we made it to the United Club, where we were promptly admitted.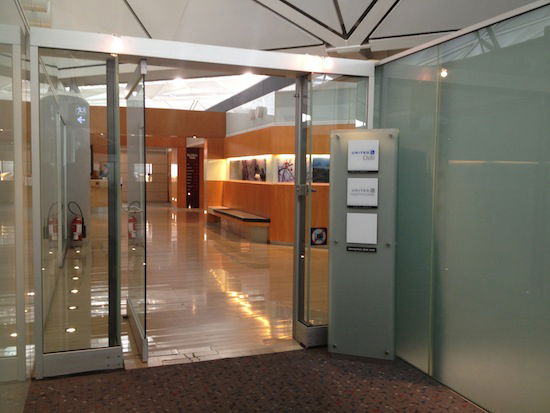 United Club
The United Club is definitely the nicest in the system. It sits one level above the terminal and boasts great views of the tarmac, and there's no shortage of interesting planes in Hong Kong.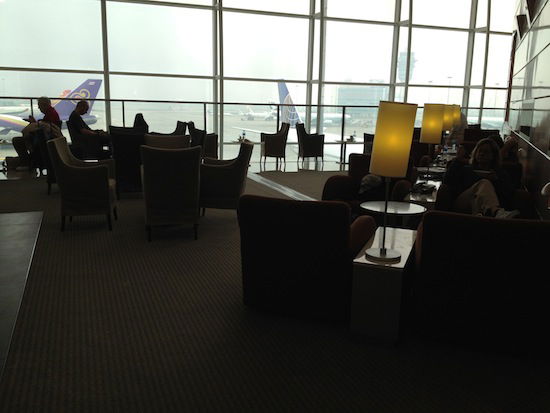 United Club
The food spread is also impressive, with several cold and hot options, from hot dogs to spring rolls to finger sandwiches.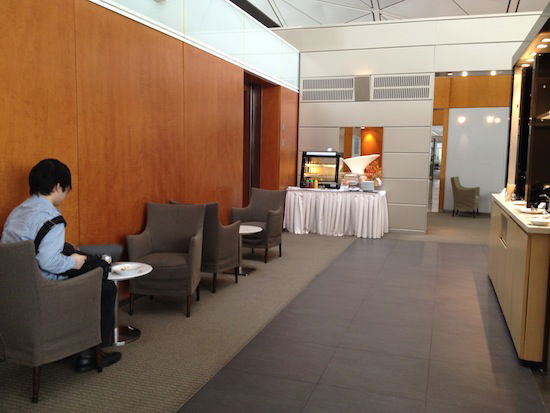 United Club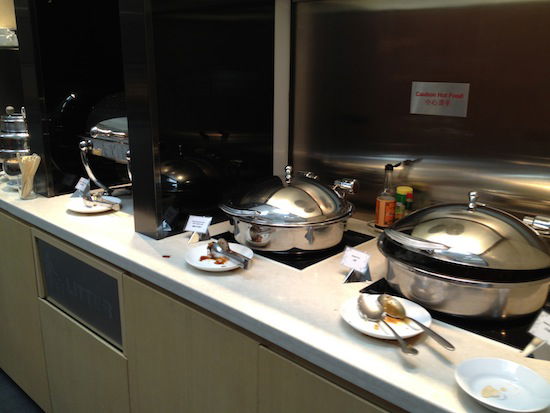 Food spread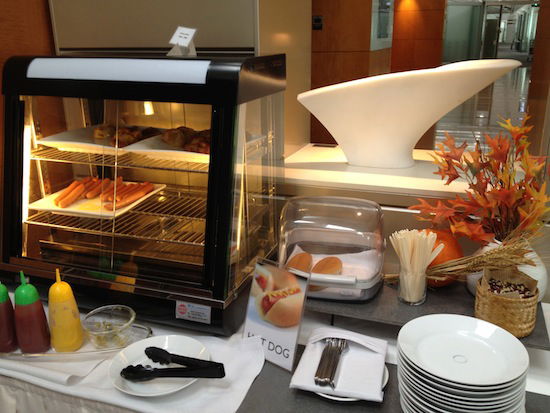 Food spread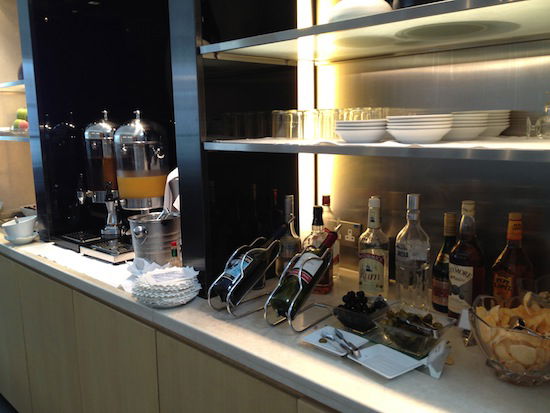 Alcohol spread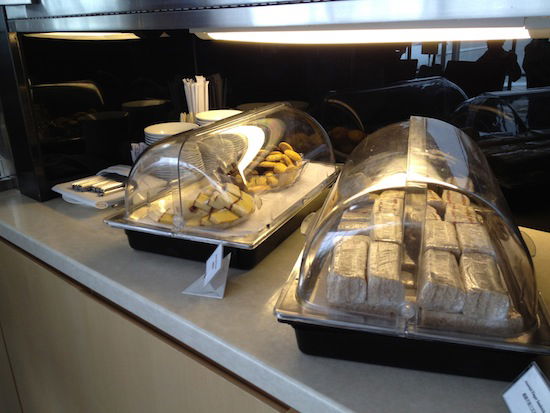 Food spread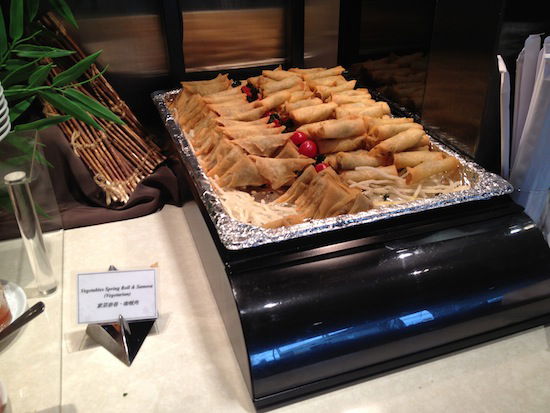 Food spread
After spending about 15 minutes there we headed to the Thai Royal Orchid Lounge, which is located right across the hallway. Our boarding passes were photocopied and we were promptly admitted.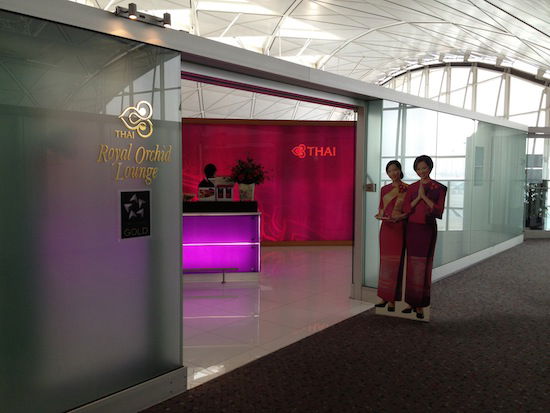 Royal Orchid Lounge entrance
Back when it first opened the Royal Orchid Lounge was one of my favorites, though it's starting to show it's age a bit. It's a bit more "open" than the United Club with great views of the concourse, and the food spread is pretty good too.
In addition to the lounging areas there are several work stations with PCs.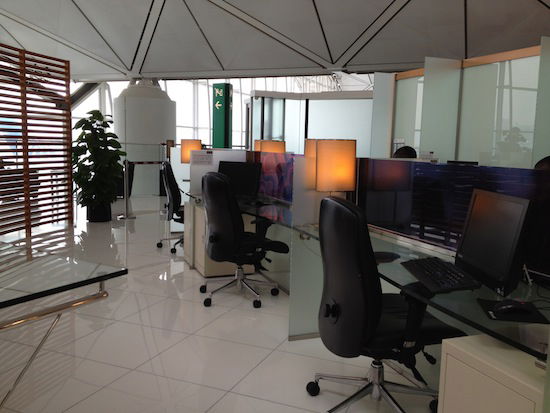 Work stations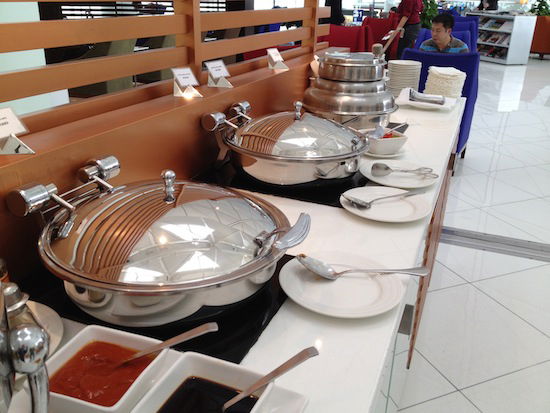 Food spread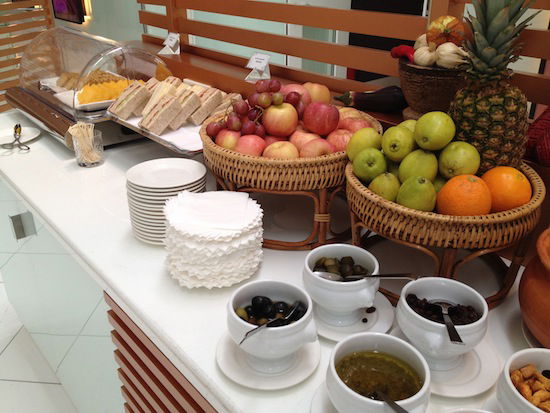 Food spread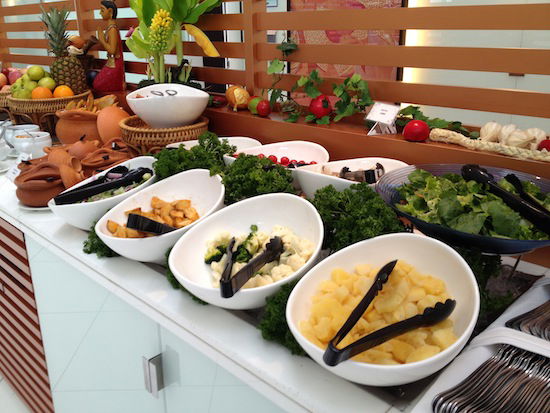 Food spread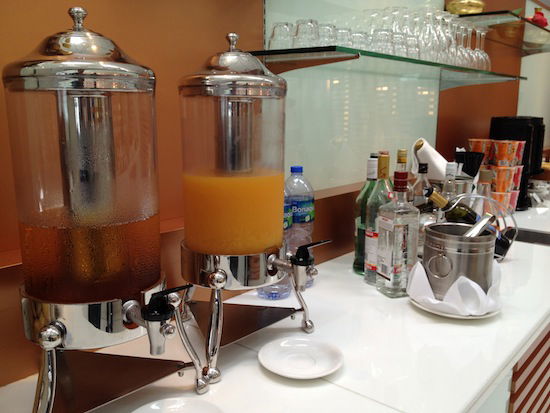 Drinks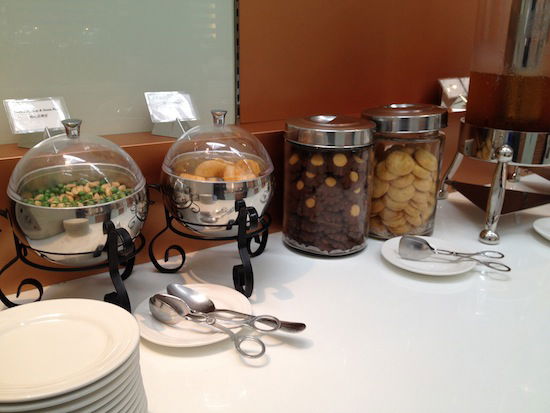 Food spread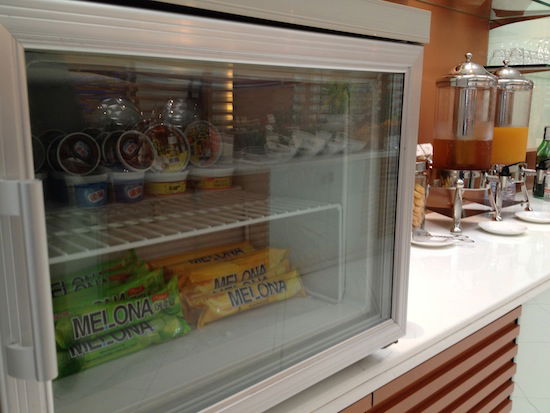 Ice cream!
After hanging around for about 15 minutes it was off to gate 17 for our flight to Seoul Incheon. This time around we decided to skip the Singapore Airlines Silver Kris Lounge, which is the other Star Alliance lounge option in Hong Kong. While it would have been more convenient for our gate, it's a rather dark lounge without any natural light.