---
Despite having only flown Air Canada a handful of times in my life, I've redeemed close to a million miles with their spun off loyalty program, Aeroplan. Up until last year their award chart was so ridiculously generous that I didn't know what to do with myself.
My absolute favorite gem on their award chart was US to Asia roundtrip for 120,000 miles in first class. Best of all, they let you route via the Pacific or Atlantic, meaning you could essentially fly four longhaul flights in first class on the same award. Best of all, they allowed two stopovers OR one stopover and one open jaw per award, which are among the most generous policies in the industry.
As a result I was damn near devastated when they announced last April that they would be "modifying" their award chart. While some of the increases were reasonable, like business class to Europe going from 80,000 miles to 90,000 miles, others were more drastic. The US to Asia award I had grown to love so much went from 120,000 miles to 175,000 miles – yes, that's nearly a 50% increase.
So I was determined to book one last Aeroplan masterpiece to remember the "good old days." Traveling with others is usually more fun, so I invited a friend to come along. In the end we agreed on the following routing in first class for 120,000 miles per person (points that were transferred from American Express Membership Rewards):
03/16 Lufthansa 459, San Francisco to Munich, 10:05PM-5:25PM (+1 day)
03/18 Swiss 1109, Munich to Zurich, 5:05PM-6:00PM
03/18 Swiss 180, Zurich to Bangkok, 10:45PM-3:30PM (+1 day)
03/21 Thai 606, Bangkok to Hong Kong, 4:00PM-7:45PM
03/23 Asiana 722, Hong Kong to Seoul, 1:15PM-5:30PM
03/24 Asiana 541, Seoul to Frankfurt, 12:50PM-4:35PM
03/25 Lufthansa 490, Frankfurt to Seattle, 9:50AM-11:15AM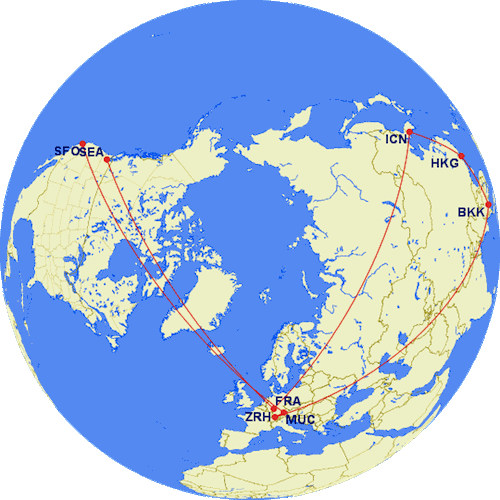 And I have to say I was pretty proud of the itinerary. We had two longhaul segments in Lufthansa first class, one of my favorite products, including visits to their First Class Lounge in Munich and First Class Terminal in Frankfurt. We had a segment in Swiss first class, including a visit to their First Class Lounge in Zurich. Then we had one segment in Thai first class departing out of Bangkok, which meant we'd get to experience their amazing lounge and spa, which includes an hour-long full body massage. Lastly, we'd get a longhaul segment in Asiana first class, which is another one of my favorite products. To position myself i San Francisco and Seattle I booked revenue tickets on American, though I won't cover them since they were pretty ordinary flights.
The taxes came out to a reasonable ~$200 per ticket, and I was pleased to see that there weren't any major schedule changes with the itinerary, given that we were booking about 10 months out.
Looking back, I'm even happier to have booked this award when we did because the award chart devaluation was only the beginning of the negative changes to awards with Aeroplan. Aeroplan also started imposing fuel surcharges on partner award redemptions, meaning not only did the mileage cost go up by about 50%, but the same ticket would cost about $700-1,000 extra. Furthermore, late last year Lufthansa entirely stopped releasing first class award space in advance to Star Alliance partners. As a result, this award wouldn't be possible anymore unless booking within a week or two of departure.
I'll cover my thought process behind hotel choices with each individual installment. In the meantime, sit back, relax, and enjoy the ride. I promise one installment per day, or your money back. 😉
In the meantime, just a few random pictures to get started. Bonus points to anyone that can identify all five locations.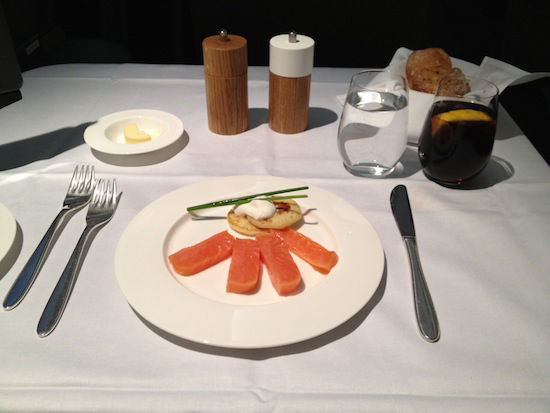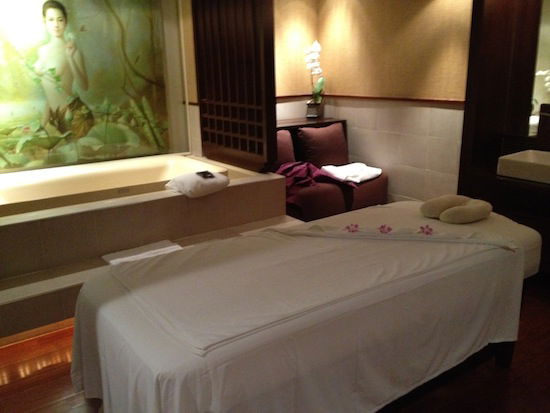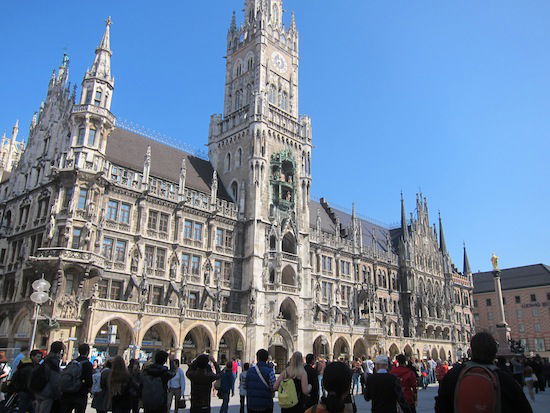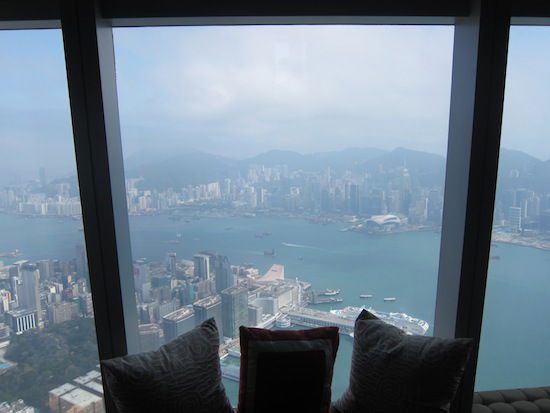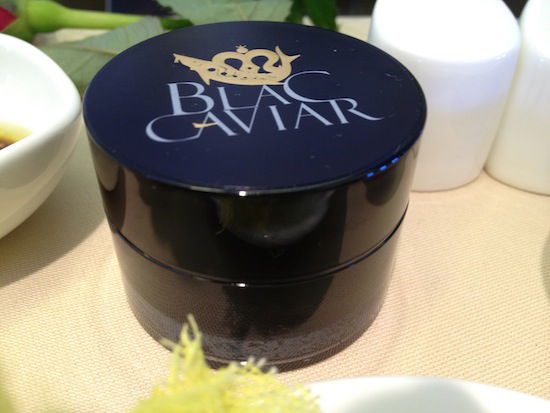 Okay, maybe you don't have to identify that last location, but I couldn't resist. Sorry…