In late September, passengers on one of the world's longest flights were in for a bit more excitement than usual. There's now an update, as the person behind this situation has spent several weeks in jail, but has ultimately been released, after an assessment of his mental health.
Singapore Airlines A350 gets fighter jet escort
This incident involves Singapore Airlines flight SQ33 from San Francisco (SFO) to Singapore (SIN). Specifically, this is the flight that departed late evening on Monday, September 26, 2022, arriving in Singapore on the morning of Wednesday, September 28, 2022. At nearly 8,500 miles, this is one of the world's longest flights.
So, what happened? According to reports, roughly three hours before landing, a 37-year-old male American passenger had allegedly claimed that there was a bomb in his carry-on bag, and he then proceeded to assault the crew. At this point the passenger was restrained in his seat.
Authorities on the ground were made aware of this situation, so two fighter jets were dispatched to "escort" the plane to the airport. I always find the concept of dispatching fighter jets in situations like this to be a bit odd.
Correct me if I'm wrong, but the only thing they can really do is shoot down the plane, and I'm not sure there's any situation in which that would be the best possible outcome? I suppose it's largely about "threatening" the suspect, but I'm also not sure what that accomplishes in this context.
Flight tracking shows that the plane entered some holding patterns on approach, so it's not clear if that was to buy time before the plane could land, or if it was due to actual traffic at the airport (I suspect the former, since presumably this flight had "priority" otherwise, given the fighter jet escorts).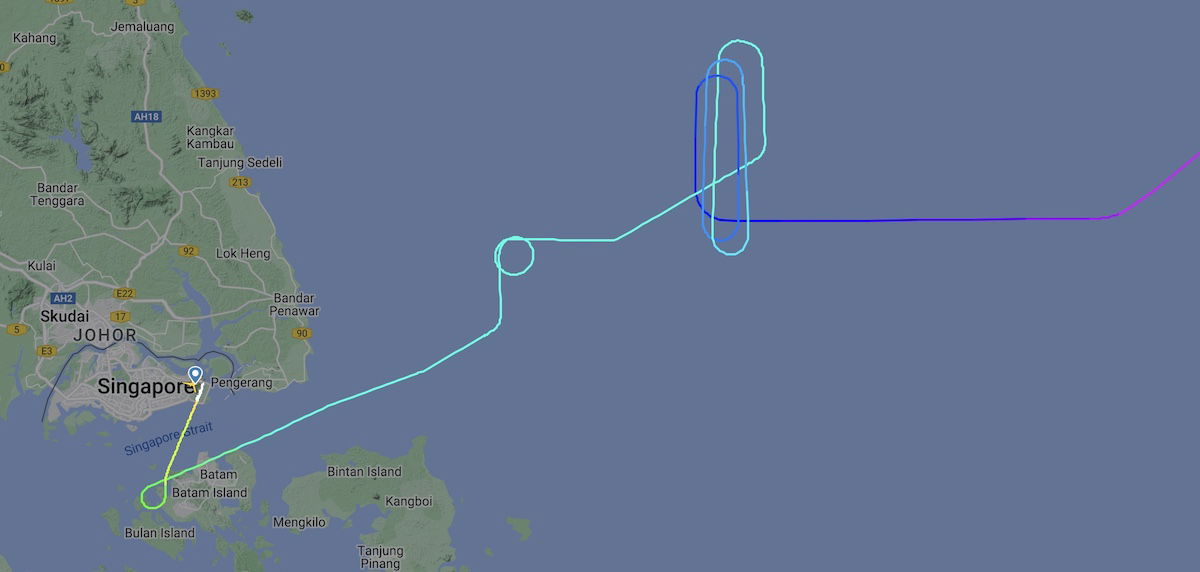 The plane landed without incident at 5:50AM, but that wasn't the end of the saga.
Passengers stay on plane for 3.5 more hours
Upon landing in Singapore, the plane taxied to a remote part of the field, and at that point the army was "mobilized immediately." Teams from the Chemical, Biological, Radiological, and Explosives Defense Group carried out an inspection of the plane.
This meant that passengers had to stay on the plane until 9:20AM before they were cleared to go, meaning they had to sit on the plane for a further 3.5 hours. The threat was determined to be false.
At the conclusion of the investigation, the passenger was arrested for making false threats of terrorist acts and on suspicion of consuming controlled drugs. Those certainly aren't charges I'd want thrown my way, especially in Singapore!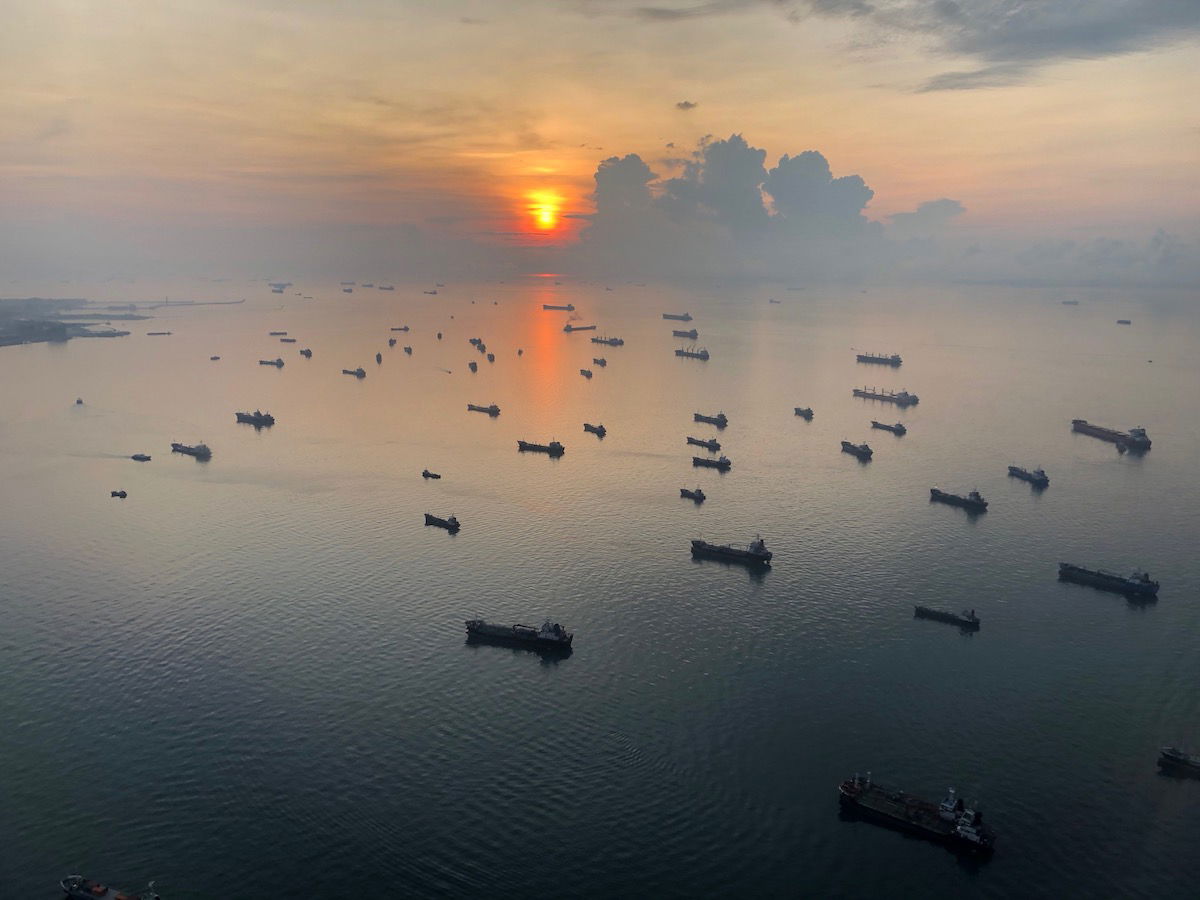 Man jailed for four weeks, released on mental health grounds
There's now an update regarding this story. The man behind this incident had spent the past four weeks in jail for assaulting a crew member.
Authorities ended up dropping charges against him for the bomb threat, after an expert assessment of his mental health. The man had been diagnosed with schizophrenia, and claims he recalled hearing voices in his head telling him there was a bomb on the plane, and to shout that out to alert others. The man had consumed a chocolate bar with marijuana prior to the flight, though it's not known to what extent that impacted his behavior.
As the judge explained during a sentencing hearing:
"His delusionary beliefs, auditory hallucinations, as well as psychotic thought disorder have greatly contributed to his offending behaviour."
The man was released from jail this past Friday, and was deported back to the United States.
Bottom line
In late September, passengers on one of Singapore Airlines' longest flights had more excitement than they bargained for. Roughly three hours before landing, a passenger assaulted a crew member and claimed he had a bomb in his carry-on. This caused two fighter jets to be dispatched, which escorted the plane to Changi Airport. Upon landing, the plane was searched for 3.5 hours, and passengers had to stay onboard.
This man ended up spending four weeks in jail for assaulting a flight attendant, though charges were ultimately dropped for the bomb hoax, after an assessment of his mental condition.
What do you make of this Singapore Airlines incident?