EXTRA PERKS AVAILABLE
Enjoy breakfast, upgrades, & more
Want to take advantage of Rosewood Elite benefits, including a space available room upgrade, complimentary breakfast, a hotel credit, and more? Contact Ford ([email protected]) for more details. He may even be able to help if you already have a stay booked.
While Sao Paulo is a massive city with a big economy, Brazil's biggest city lacks many great luxury hotels. Fortunately that's starting to change — we recently saw the opening of the new Rosewood Sao Paulo, which looks like it might just be the new best luxury hotel in the city.
In this post I wanted to cover the basics of this hotel, and also talk about the best way to go about booking a stay here (which is through a Rosewood Elite travel advisor, who can score you perks at no extra cost to you).
Rosewood Sao Paulo basics
The 180-room Rosewood Sao Paulo is part of Cidade Matarazzo, a complex of historic buildings in Sao Paulo which date back to the early 20th century. The hotel is a destination in and of itself, with six restaurants and bars, a spa and gym, and two pools (a rooftop one, and one in the garden).
The Rosewood Sao Paulo is located around 18 miles from Sao Paulo Guarulhos Airport (GRU), though as anyone familiar with traffic in the city knows, travel time can vary significantly.
Why should you consider the Rosewood Sao Paulo?
The Rosewood is brand new, so should be one of the best luxury hotels in the city
The Rosewood has lots of food & beverage outlets, so there's lots to enjoy on property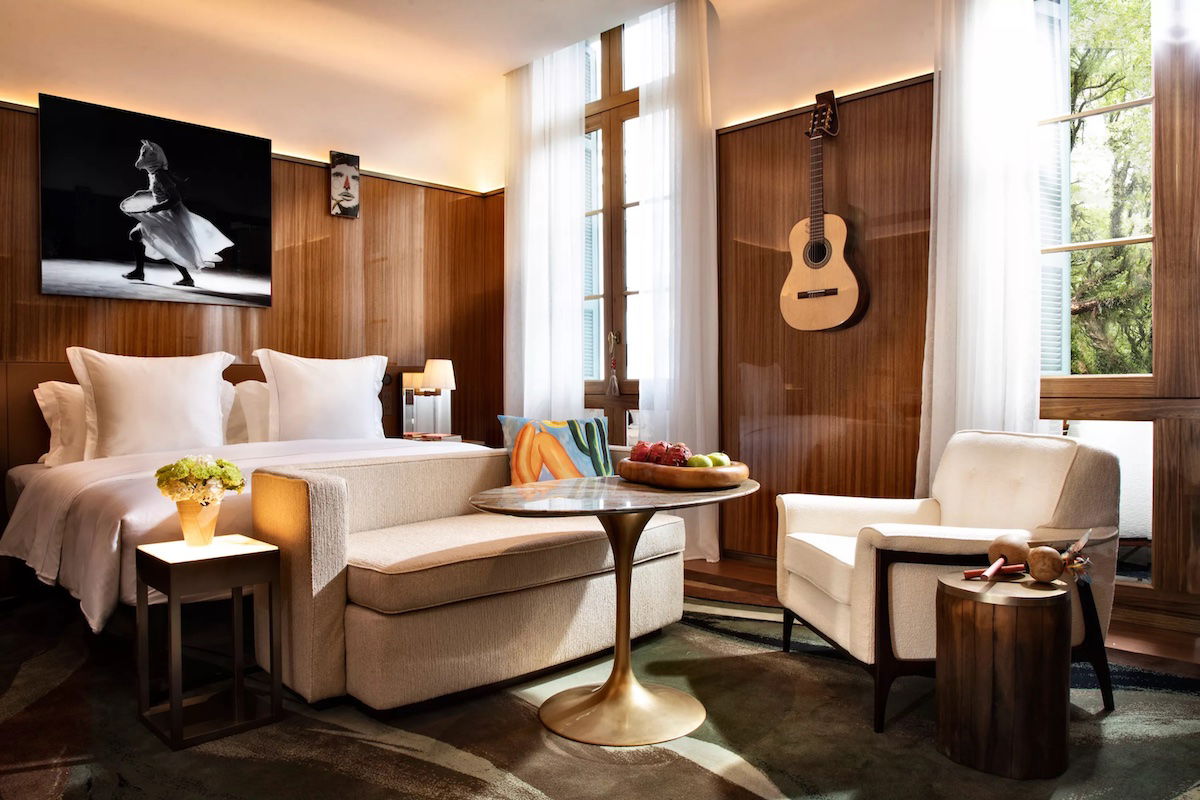 Rosewood Sao Paulo promotions
The Rosewood Sao Paulo isn't cheap (especially by Sao Paulo standards), which is all the more reason to make sure you're getting the best deal possible.
I appreciate that Rosewood's website has a calendar that shows you pricing for a couple of months at a time, which allows you to easily compare prices across a longer period of time. That's much easier than having to search night-by-night.

The Rosewood Sao Paulo's website lists all of the promotions offered by the hotel. All of these promotions have some restrictions in terms of eligible dates, room types, etc. The good news is that most of these offers will show up automatically when you do a search on Rosewood's website, so there's no secret handshake required to take advantage of these.
For example, the Rosewood Sao Paulo offers a third night free promotion some dates, which could get you a better deal on your stay.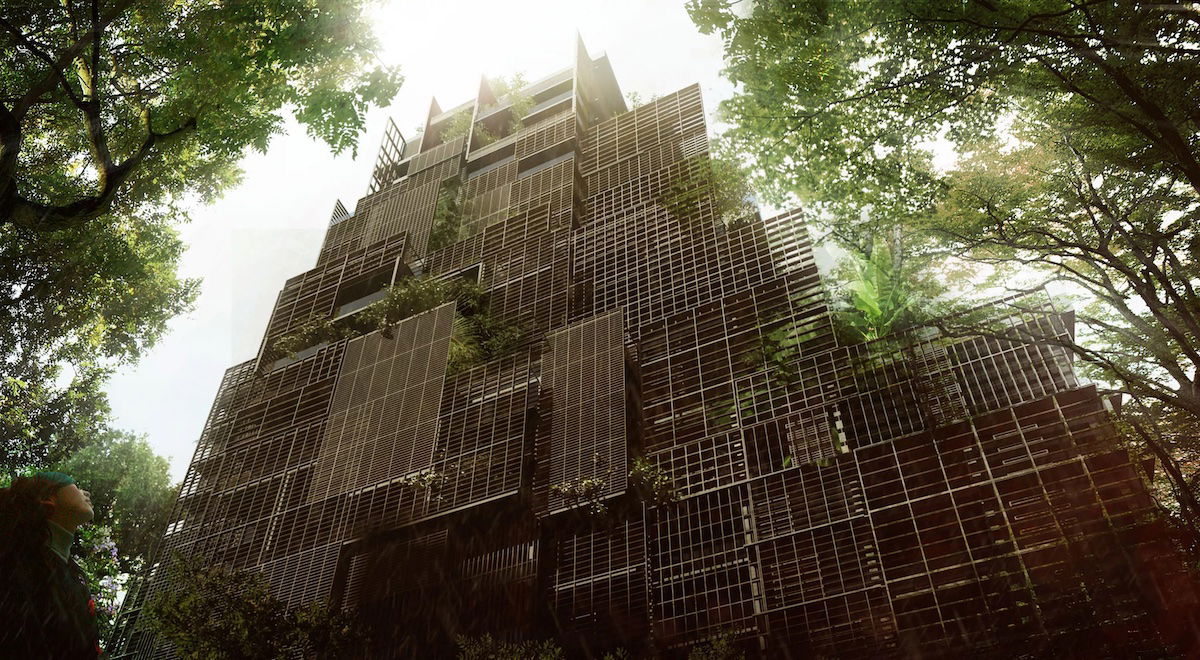 How to book the Rosewood Sao Paulo
You're always going to be best off booking Rosewood properties through a Rosewood Elite travel advisor — you can reach out to [email protected], as he's a Rosewood expert.
This won't cost you anything extra, and a Rosewood Elite agent will be able to add extra perks for your stay. What value can a Rosewood Elite travel advisor add?
Daily breakfast for up to two people per bedroom
Complimentary one-category room upgrade upon arrival (based on availability)
A welcome amenity and note
Additional property specific elite enhanced amenities, which vary by property; these may include a $100 credit per stay
A few further things to note:
The exact perks that can be added depend on what promotion you're taking advantage of, but Rosewood Elite travel advisors will always be able to add something beyond what you see on Rosewood's website
These perks can be combined with whatever promotion Rosewood is offering on its website directly
Booking through Rosewood Elite is better than booking through Amex Fine Hotels & Resorts, because upgrades are prioritized through Rosewood's own proprietary program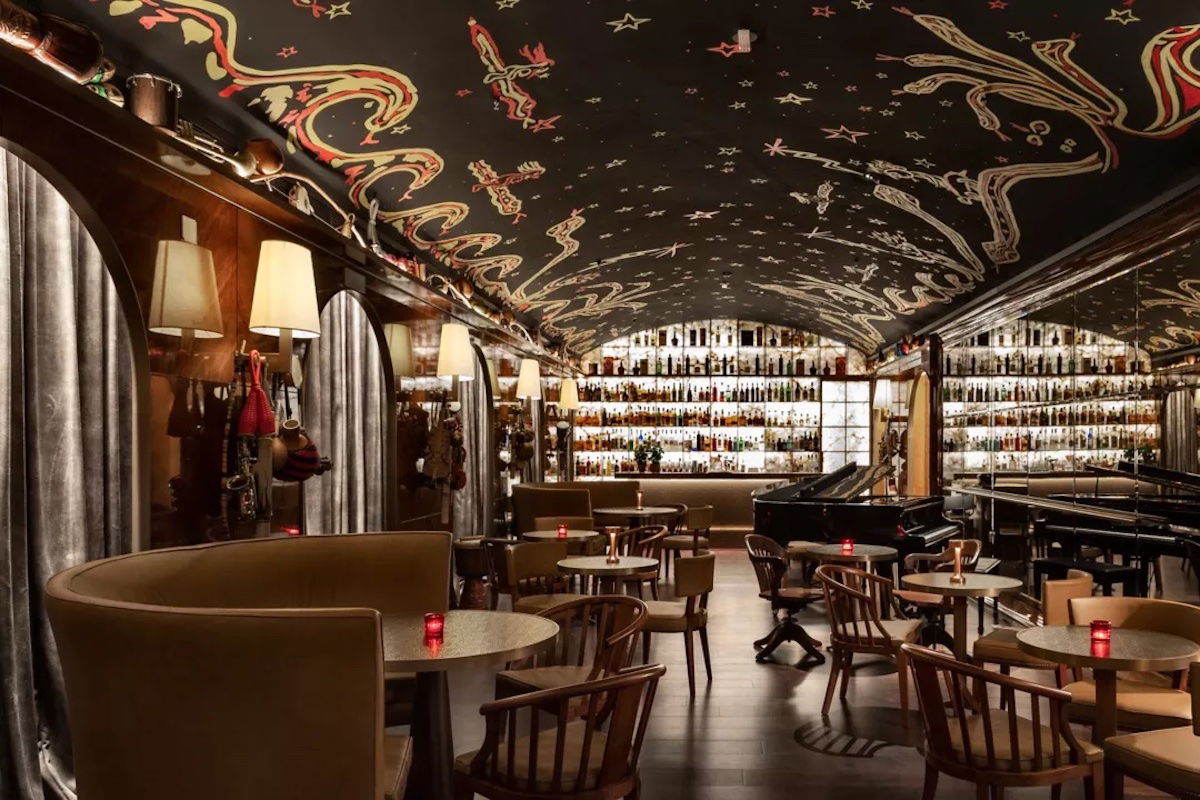 Bottom line
The Rosewood Sao Paulo is one of the city's best new luxury hotels, as it's located in a charming area, and has lots of great amenities.
If you want to get the best deal on your stay at Rosewood Sao Paulo, make sure you book through a Rosewood Elite agent. They can add additional perks for your stay beyond what's available directly through Rosewood, or even what's available through other programs.
Want to receive extra benefits for your stay at Rosewood Sao Paulo, including free breakfast, a space available room upgrade, a hotel credit, and more? Contact

[email protected]

for more details. He may even be able to help if you already have a stay booked.
Learn about Rosewood deals & offers: Baha Mar, Bermuda, Dallas (Mansion on Turtle Creek), Little Dix Bay, London, Los Cabos (Las Ventanas al Paraiso), Madrid (Villa Magna), Mayakoba, Miramar Beach, New York (The Carlyle), Paris (Hotel de Crillon), San Miguel de Allende, Sand Hill, Santa Fe (Inn of the Anasazi), Sao Paulo, St. Barth, Tuscany (Castiglion del Bosco), Vienna, and Washington D.C.