As 2023 kicks off, my single biggest goal for the blog is to take as many review trips as possible. These will mostly be "pure" review trips, in the sense that I'm trying to take whirlwind trips that allow me to review as many products as possible, while minimizing my time away from home.
With that in mind, I've just booked my first such trip of 2023, whereby I'll be flying to Southeast Asia via Europe in both directions. It just occurred to me that this will be my first time traveling to Southeast Asia since 2019. Yow.
This trip is booked entirely with Air Canada Aeroplan points. Below are the basics of what you can expect, and then of course I'll share more details about how I booked when I publish the trip report series.
Austrian Airlines 777 & A320 business class
To kick off this trip, I'll be flying Austrian Airlines across the Atlantic. I'll be flying to Vienna on the Boeing 777-200, which I haven't reviewed in around a decade. Then I'll be flying an Austrian Airbus A320 within Europe, to position for my next flight. While I reviewed Austrian several years back on the 767, I'm curious to see how the rest of the fleet and soft product is holding up.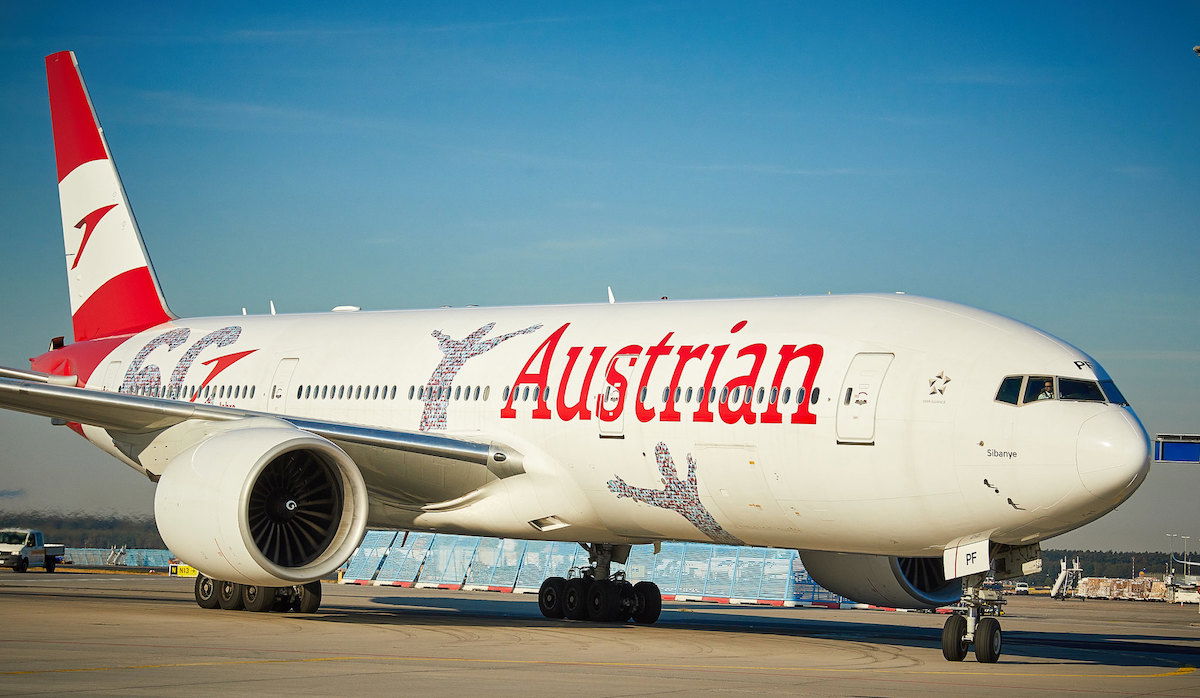 Gulf Air A321neo & 787-9 business class
I'm not sure whether I'm more excited about this or the next portion of the trip. Bahrain-based Gulf Air has reinvented itself in recent years, and I should experience that with all portions of the journey.
I'll be flying from Europe to Bahrain on a Gulf Air Airbus A321LR, featuring fully flat beds. Then I'm excited to check out Gulf Air's new terminal and lounge in Bahrain. Then I'll be connecting to Southeast Asia on Gulf Air's Boeing 787-9, featuring Apex Suites, among my favorite business class seats out there.
While I think Gulf Air's hard product will impress, I'm curious how the carrier's soft product is. I last flew Gulf Air nearly a decade ago, when the airline flew Airbus A330s.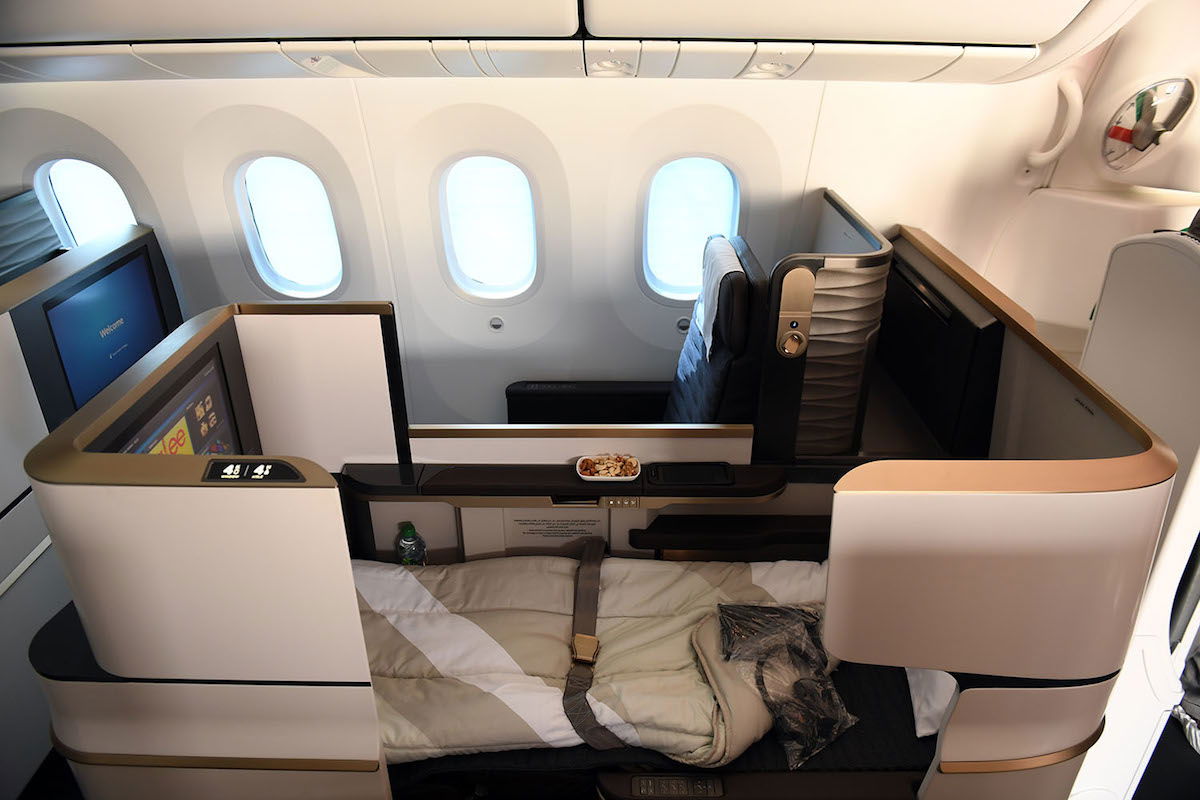 Singapore Airlines 787 business class
While I've flown Singapore Airlines many times before, I haven't flown the carrier's Boeing 787-10. This is a fairly new addition to Singapore's fleet, and features a new regional business class product. I'll be flying this on a short hop within Asia, and am curious how this compares to previous Singapore Airlines flights. I'm also excited to check out Singapore Airlines' new lounge at Changi Airport.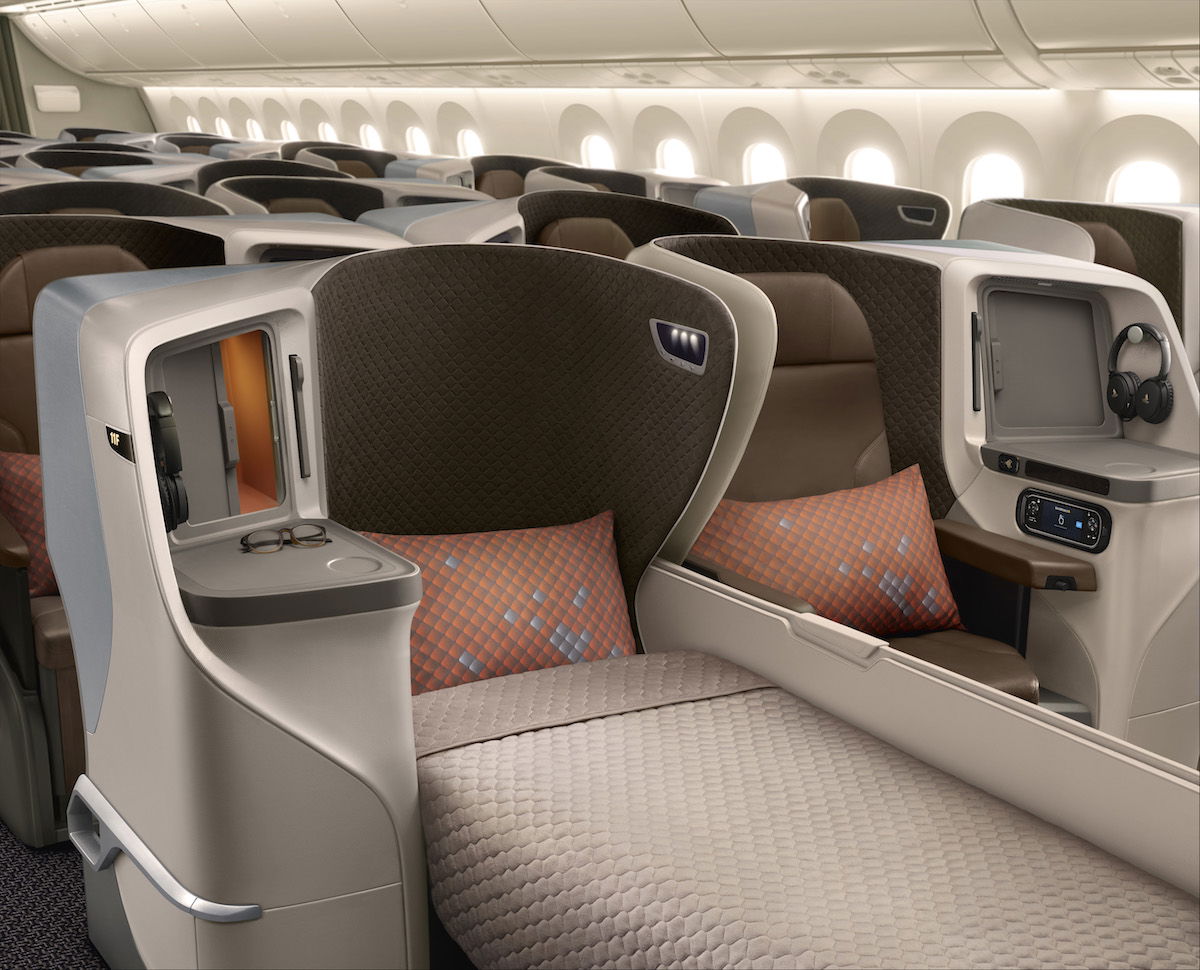 Bamboo Airways A321 & 787 business class
Okay, this is where the trip gets really fun, and where Aeroplan shines with its huge variety of airline partners. Bamboo Airways is the fascinating/strange Vietnamese airline startup, which has started operating long haul flights.
I'll be flying the airline both on a short and long haul flight. First I'll fly the carrier's Airbus A321 on a regional flight, and then I'll be flying the Boeing 787-9 to Frankfurt. I can't wait to see how this experience is, as I have no sense of what to expect. I'm also curious to see how it compares to Vietnam Airlines' product, as I've flown the carrier on the Airbus A350-900 and Boeing 787-9.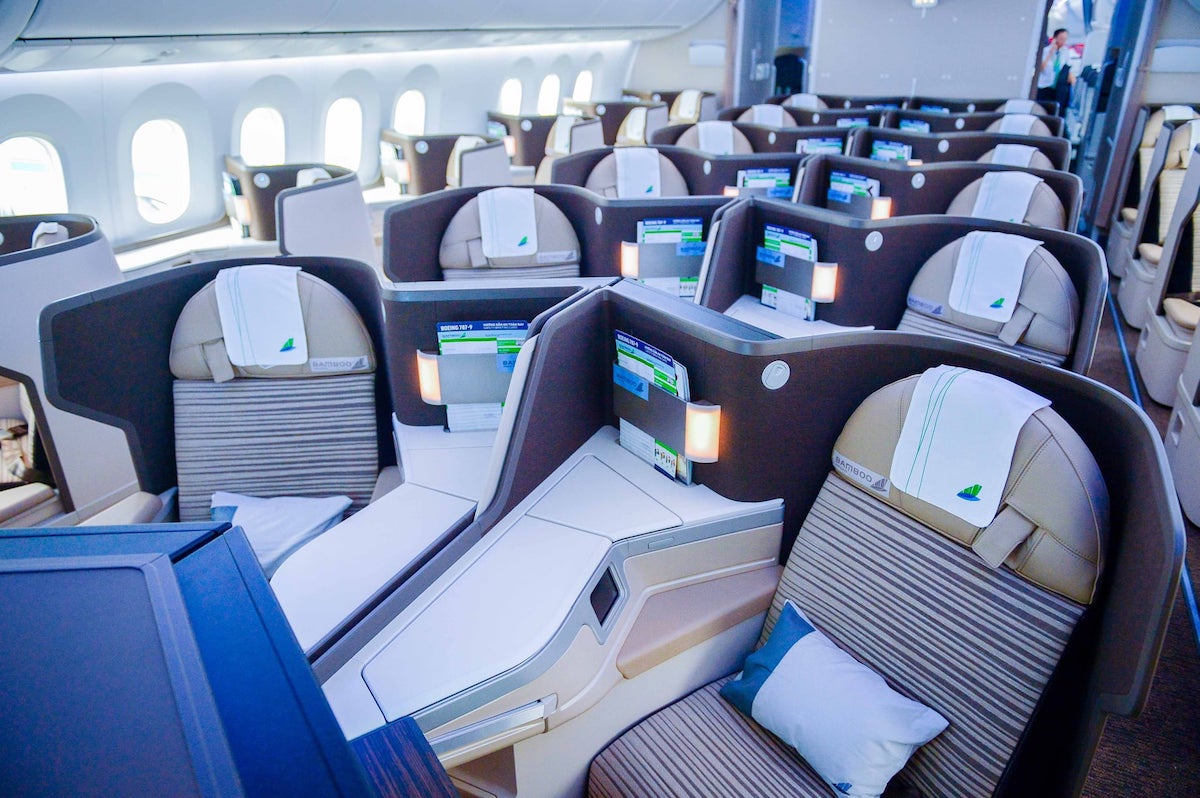 Air Canada 777 & 787 business class
While I love Air Canada's frequent flyer program, it has been many years since I've flown Air Canada on a long haul flight. Amazingly enough I managed to find saver level award space on Air Canada, so I'll be flying from Europe to Canada on the Boeing 777-300ER, and then from Canada to Miami on the Boeing 787-8. I'm looking forward to seeing how Air Canada's soft product is nowadays.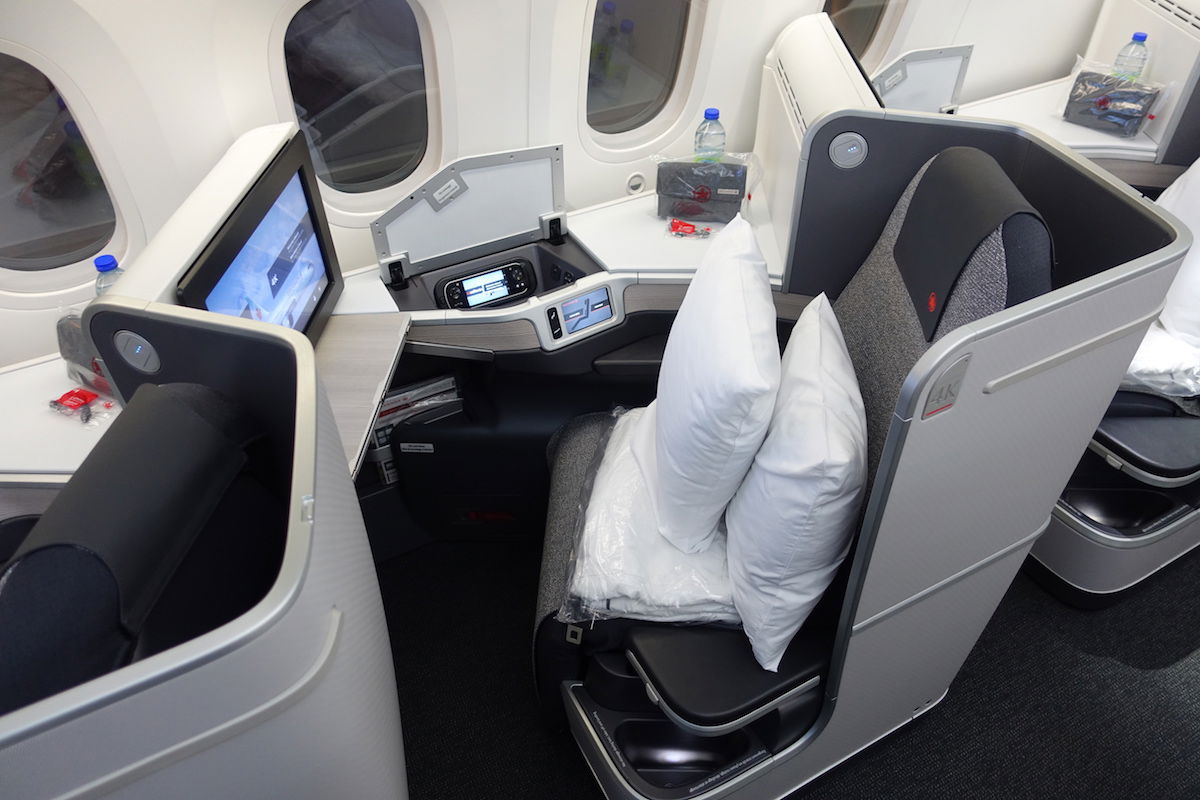 Bottom line
I'm excited to kick off 2023 with a fun review trip that I booked with Aeroplan points. I'll be flying Austrian Airlines, Gulf Air, Singapore Airlines, Bamboo Airways, and Air Canada. I'm thrilled about the routing and overall points value I got, and will lay that all out with the actual review series.
Thanks for reading, and if anyone has any predictions about these flights (which will be awesome, which will be awful?) or tips with these airlines, please let me know in the comments section!