One of the things that I was looking forward to most about my Copa Airlines trip was checking out the new Terminal 2 at Panama Tocumen International Airport (PTY). This terminal opened just a few months ago (it was delayed by around five years, as it was first supposed to open in 2017), and marks a huge transformation for the airport. So, just how good is the new terminal, and how does it rack internationally?
Below are some thoughts…
Panama Airport Terminal 2 has great architecture
Physically Panama Airport Terminal 2 is remarkably nice, especially by standards for the region (Central America doesn't exactly have great airports). The terminal is airy, has a huge amount of natural light, and feels spacious (after all, it's 1.25 million square feet). Below is a picture that gives you a sense of the exterior architecture.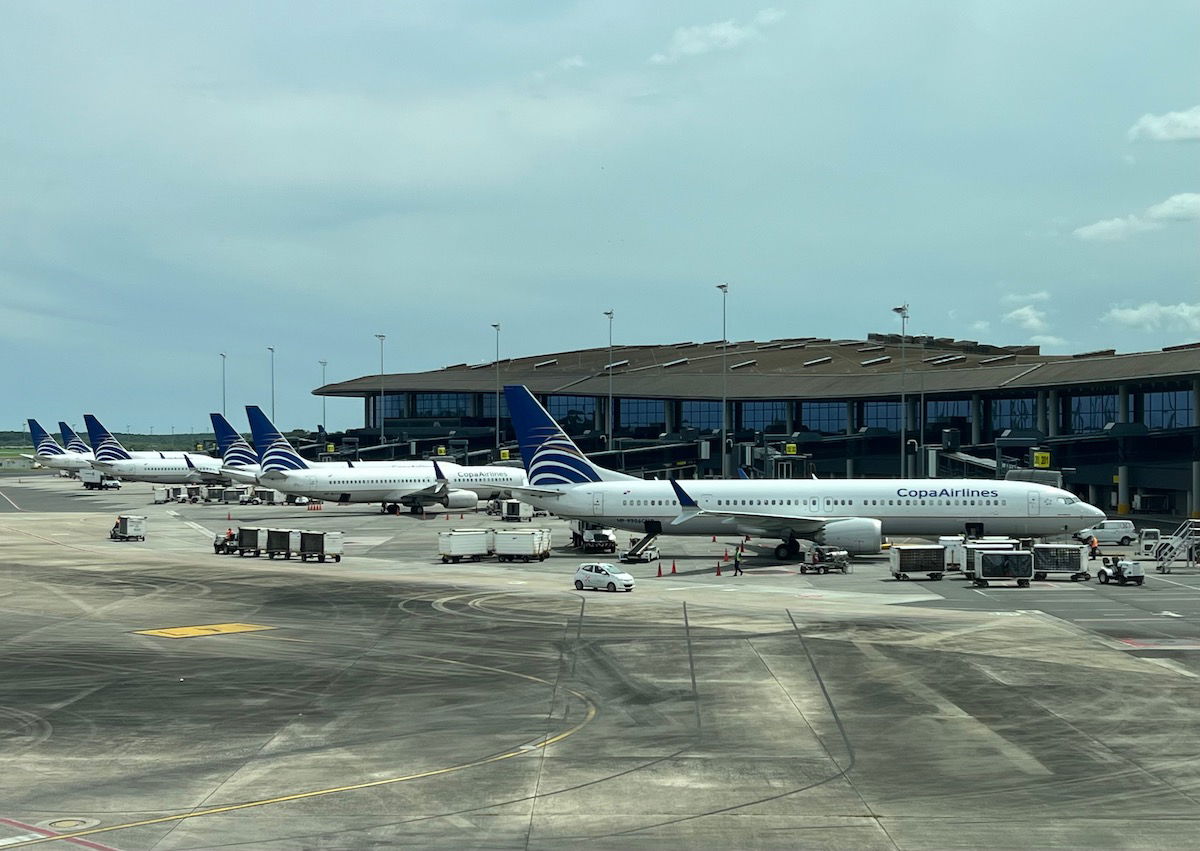 Let's do a "tour" of the terminal. Copa Airlines is the primary airline at Terminal 2, and the check-in hall is huge. I imagine this never gets too busy, since most passengers at the airport are connecting. Note that while Copa operates out of both Terminal 1 and Terminal 2, check-in is exclusively at Terminal 2.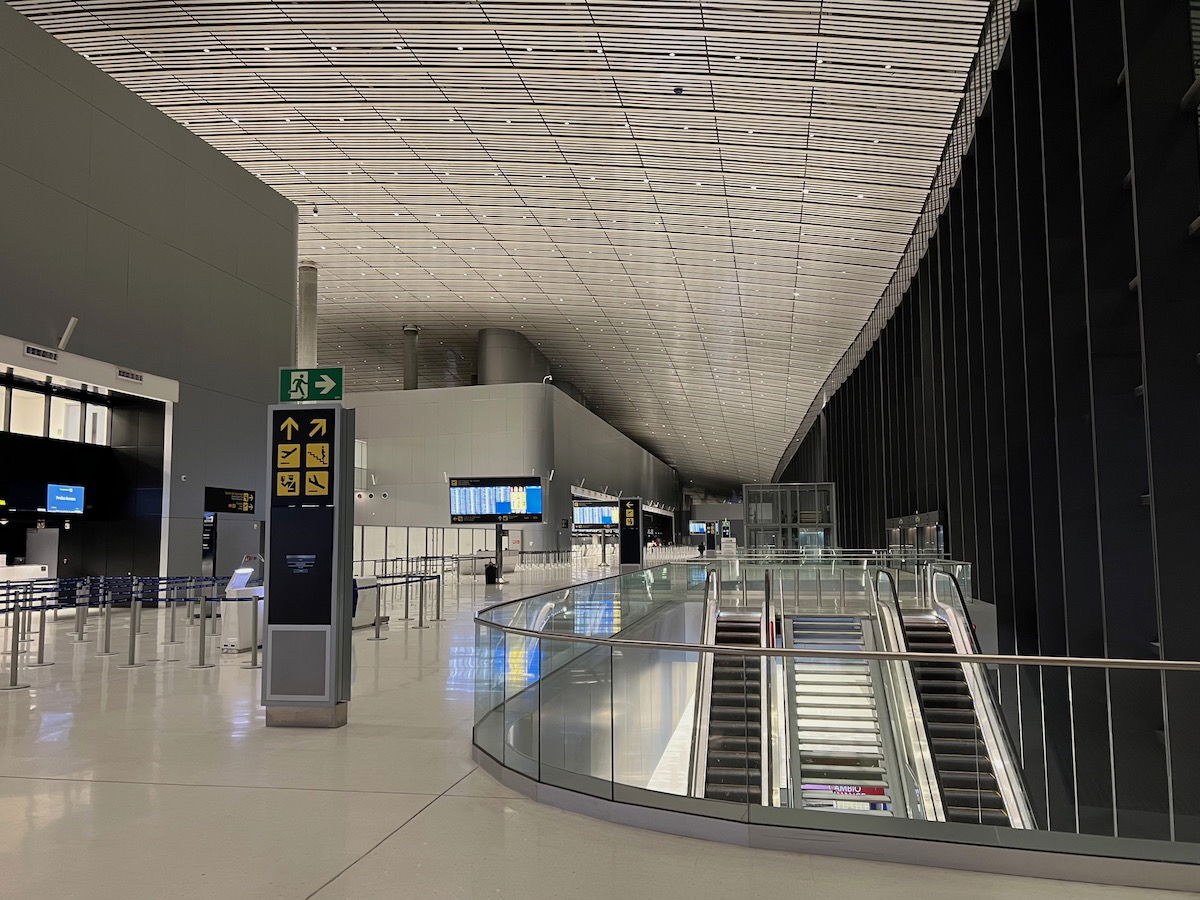 Copa's check-in area is well organized, with a separate premium check-in counter, and also lots of self-service kiosks.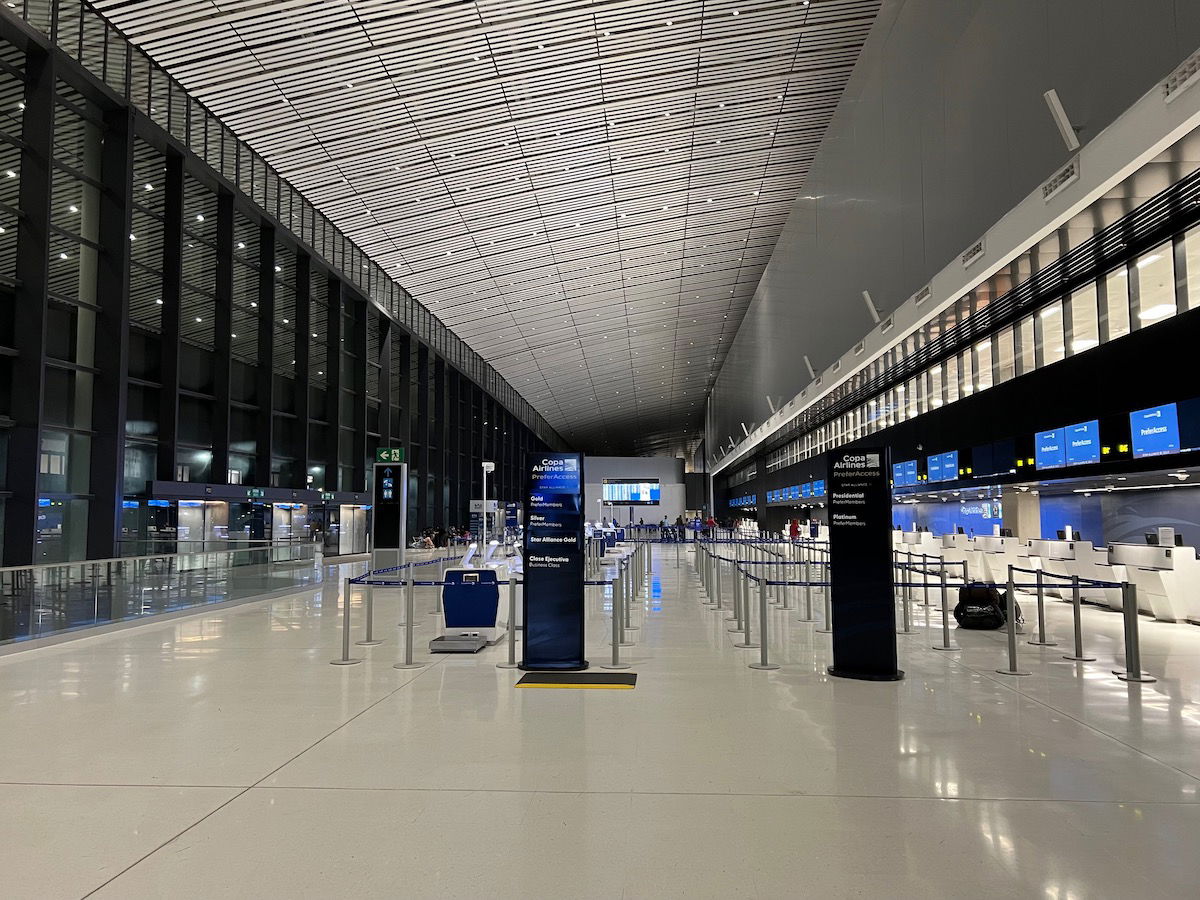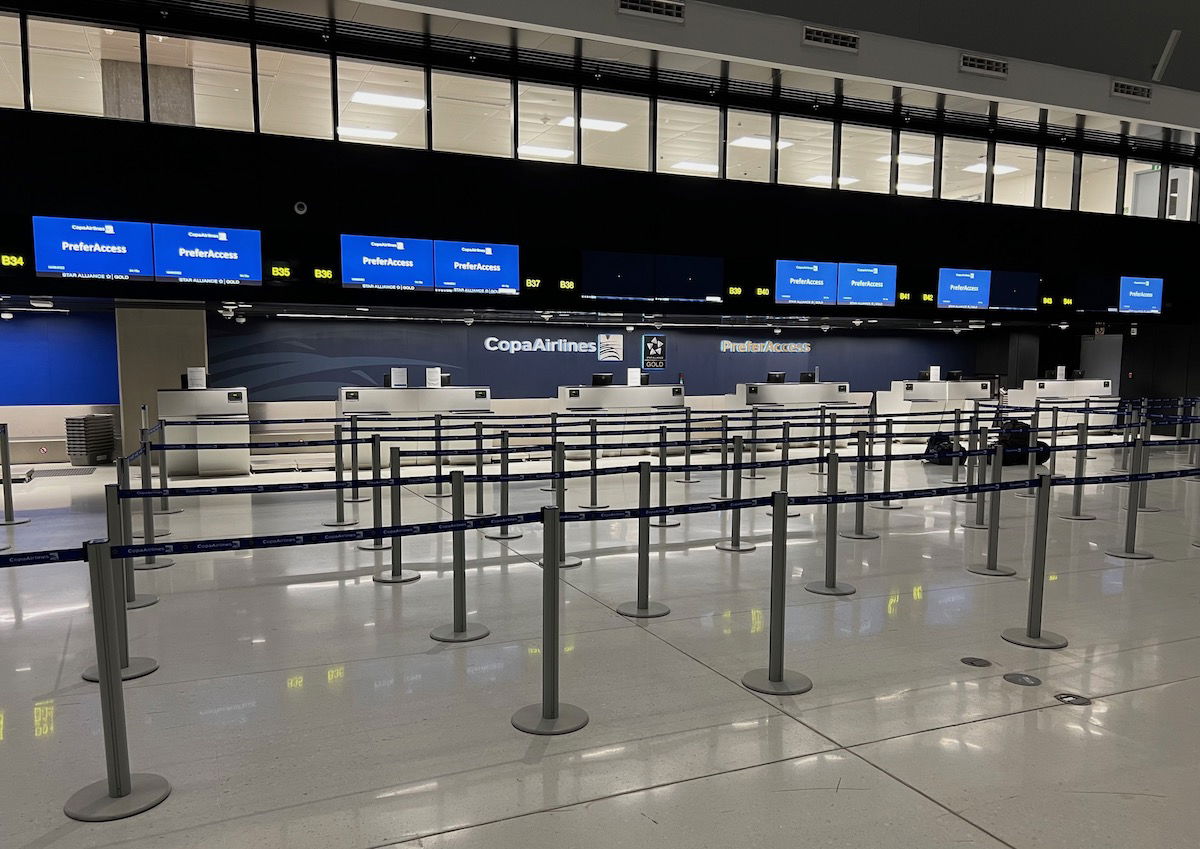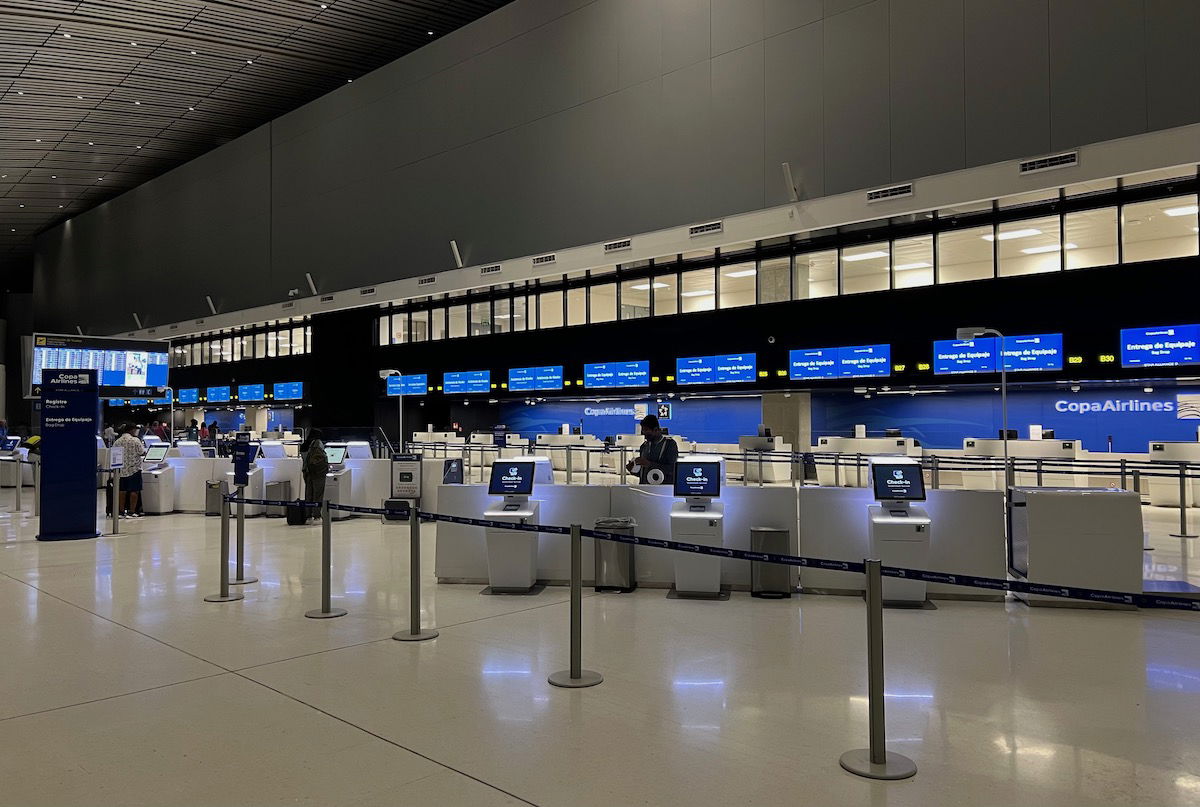 Security and immigration were well organized, and there was a Gold Track for Star Alliance premium passengers.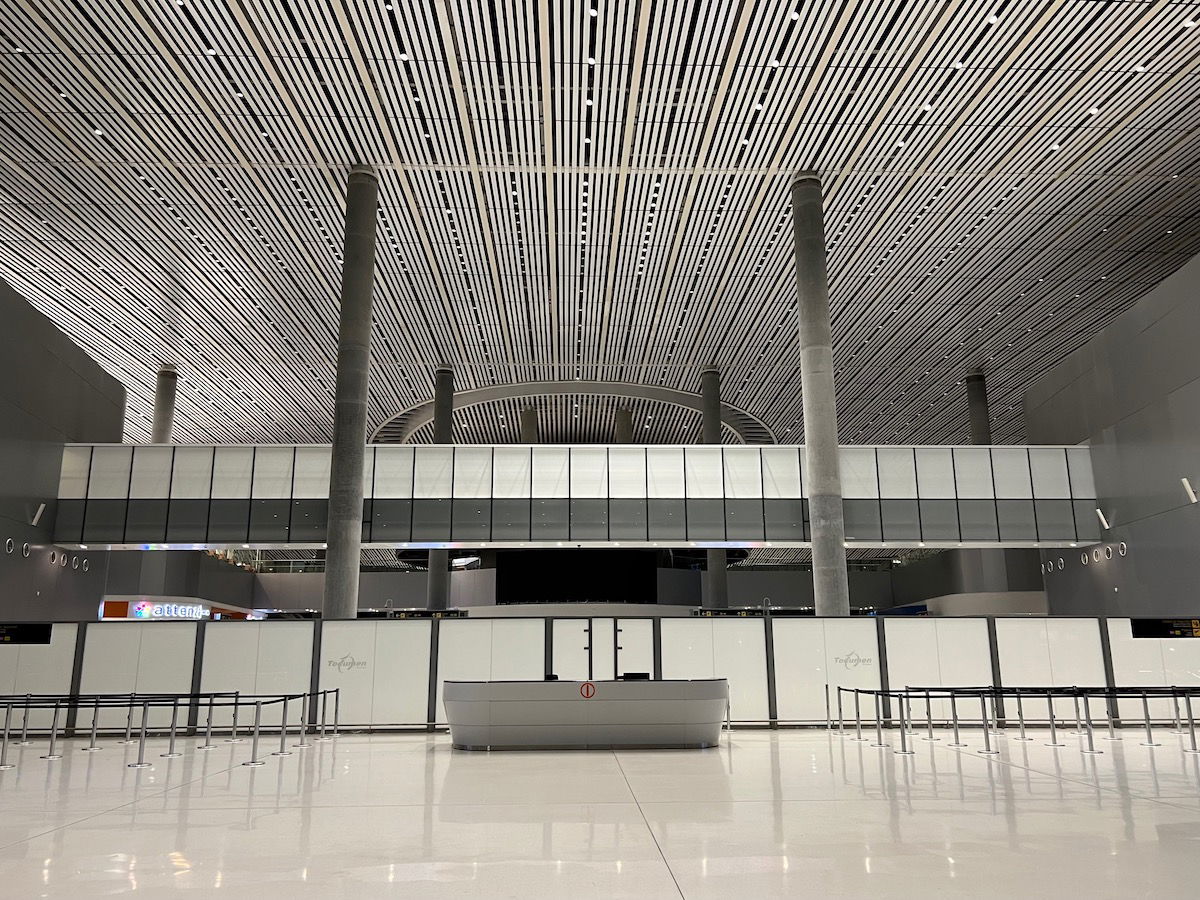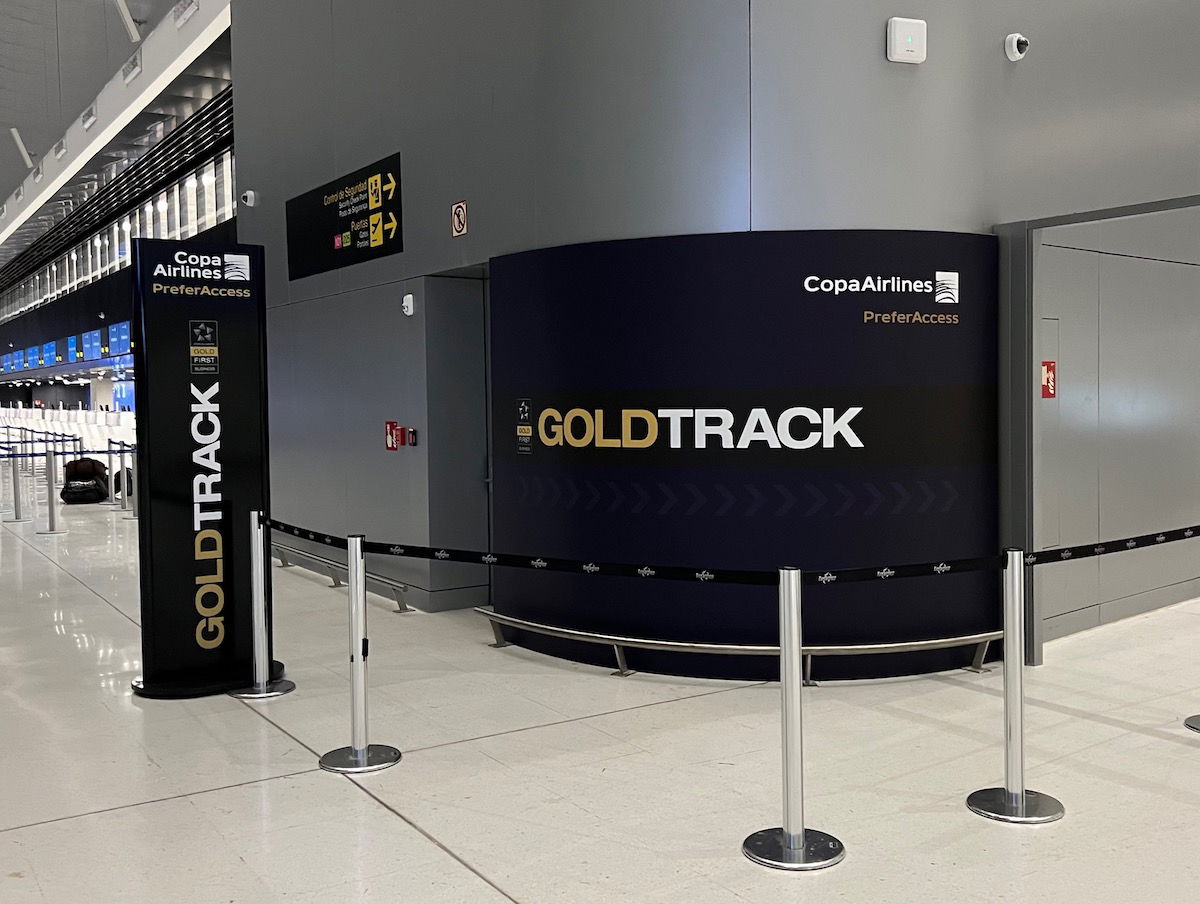 Below is a model of the airport that's located in the terminal, to give you a sense of the layout. As you can see, the terminal is widest in the center, and then in each direction it narrows the further out you get, like a wing. There are a total of 20 gates in the new terminal.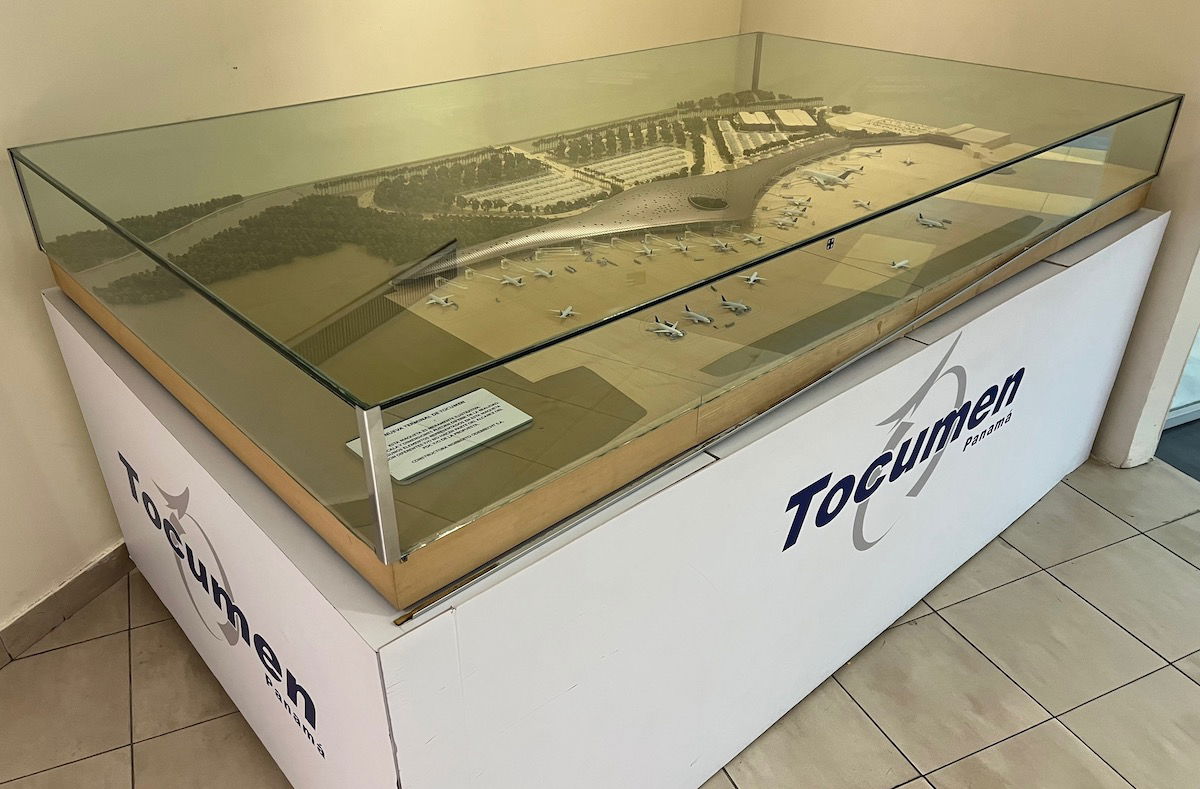 As you can see below, the terminal ceilings are really high, and there are floor-to-ceiling windows.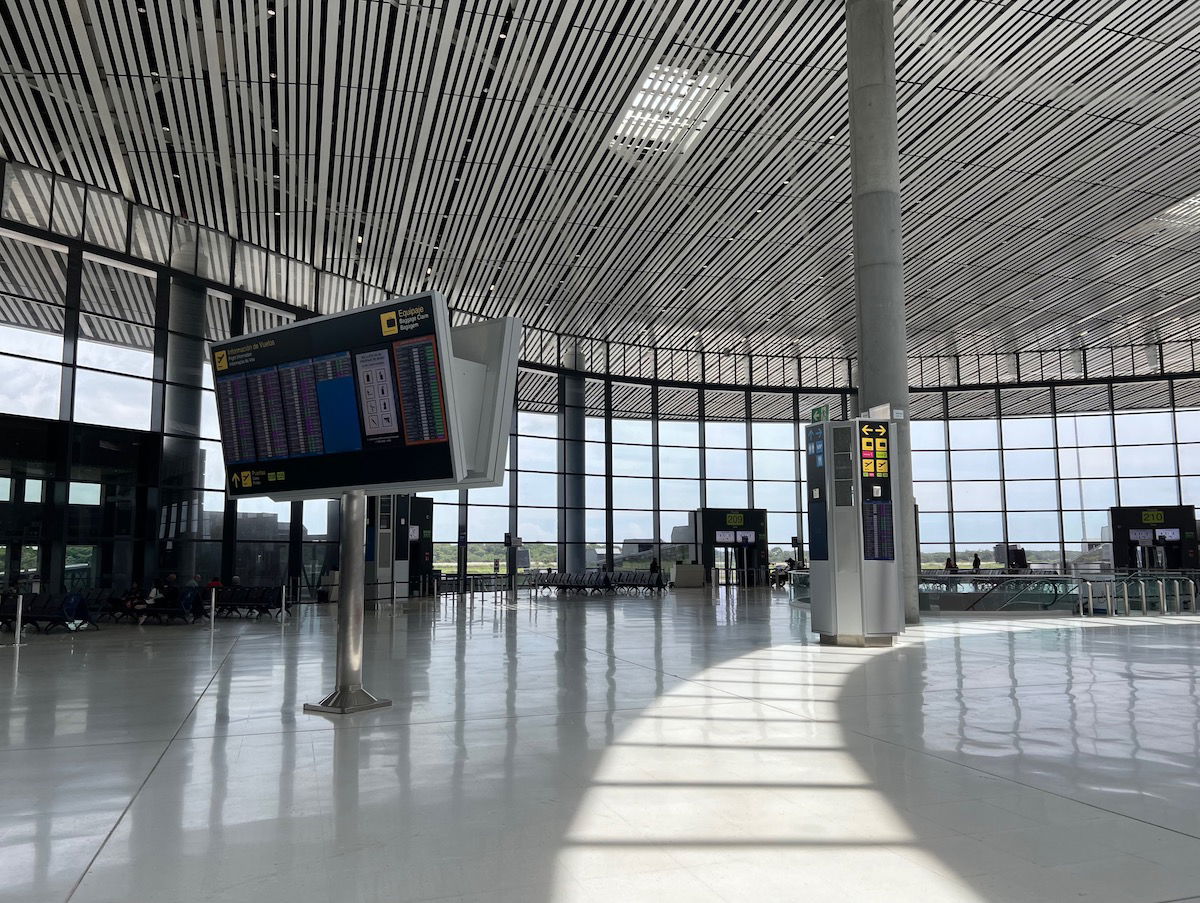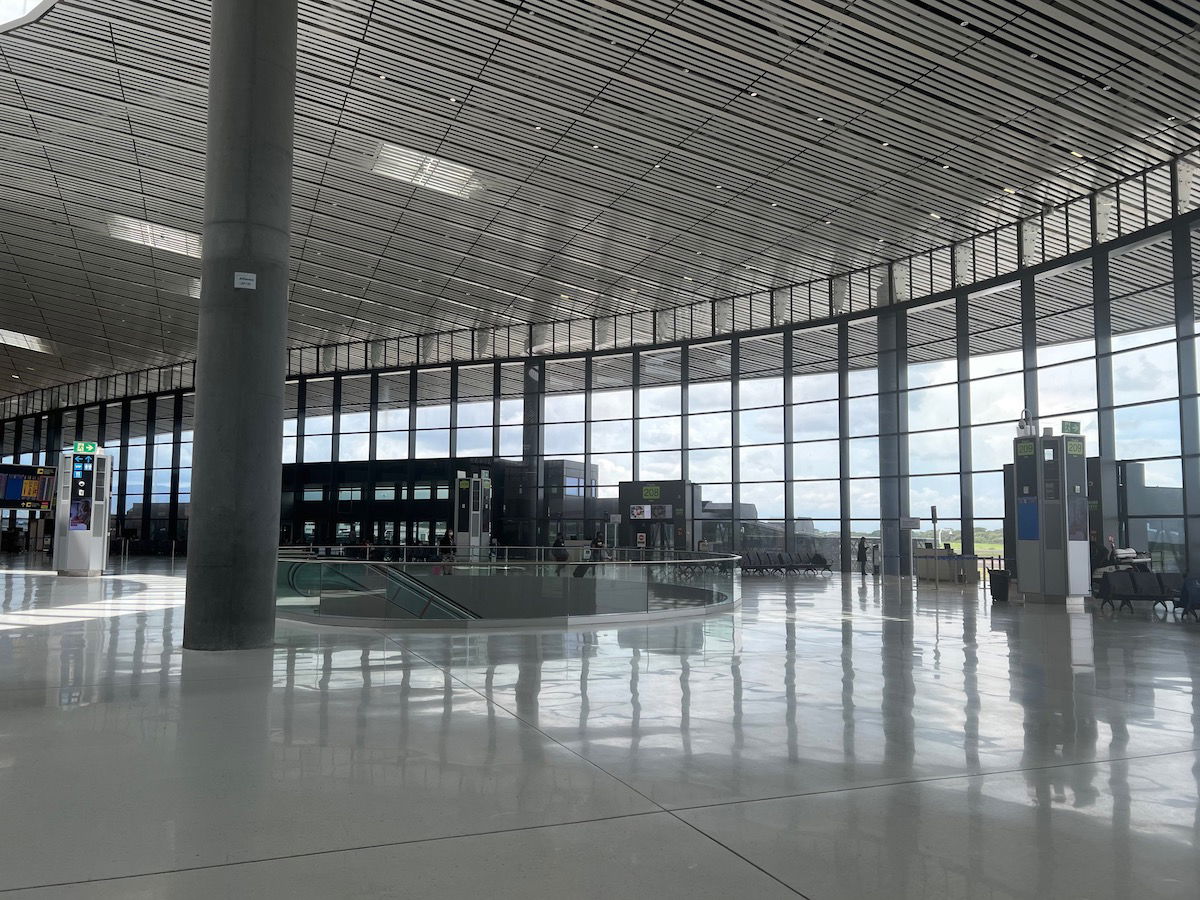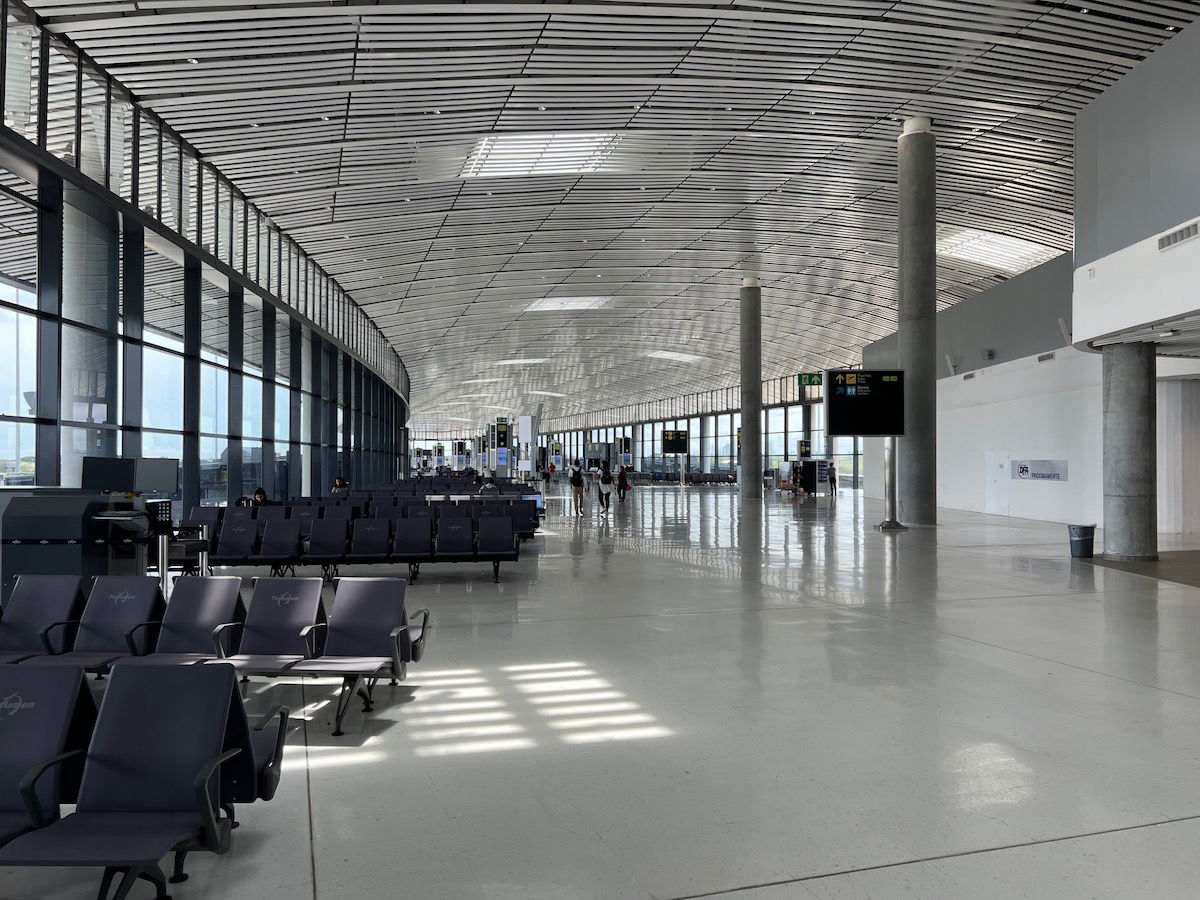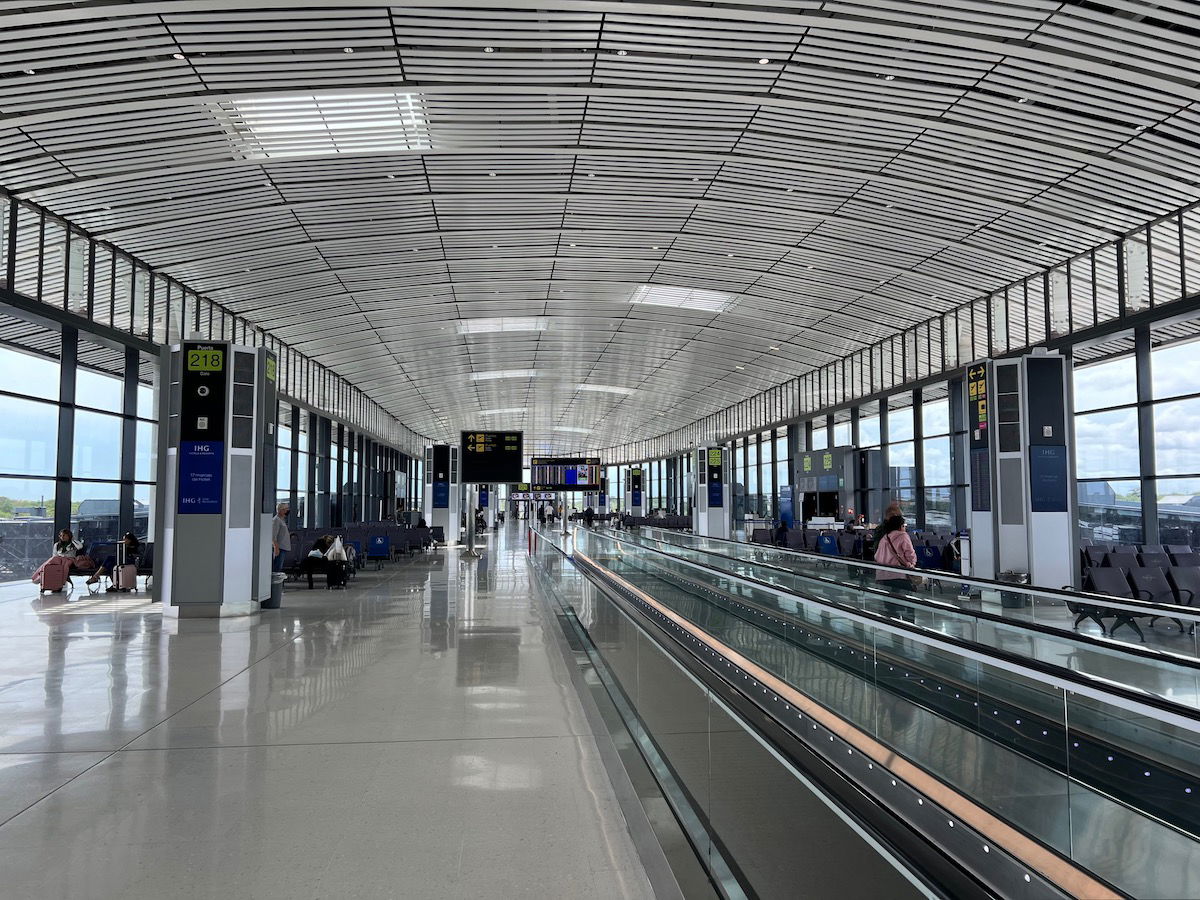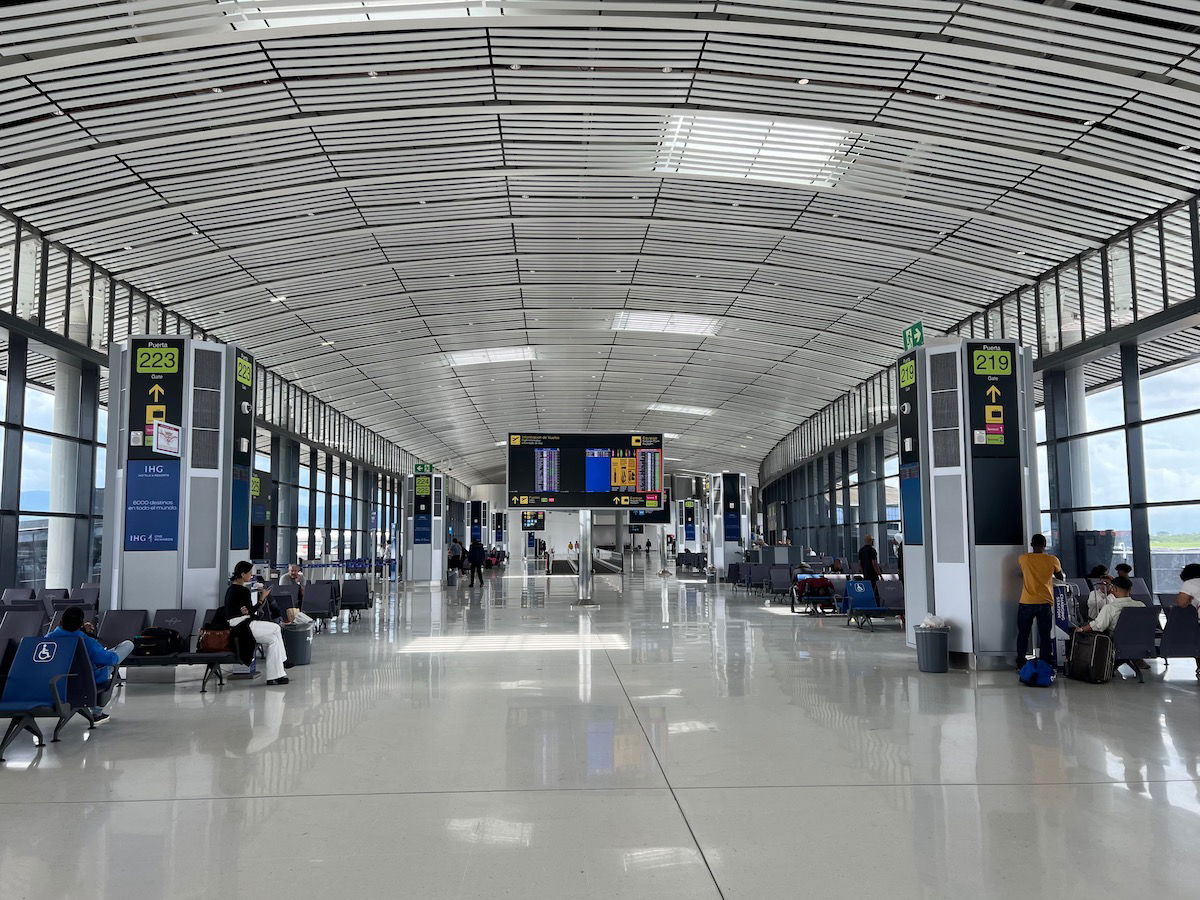 Panama Airport Terminal 2 & Terminal 1 are connected airside
Terminal 2 and Terminal 1 aren't connected landside (you'd need to take a bus), though they are connected airside. Once you're in Terminal 2, just turn left and keep walking, and eventually you'll find yourself in the connector to Terminal 1. It's 172 meters long, and there are moving walkways most of the way.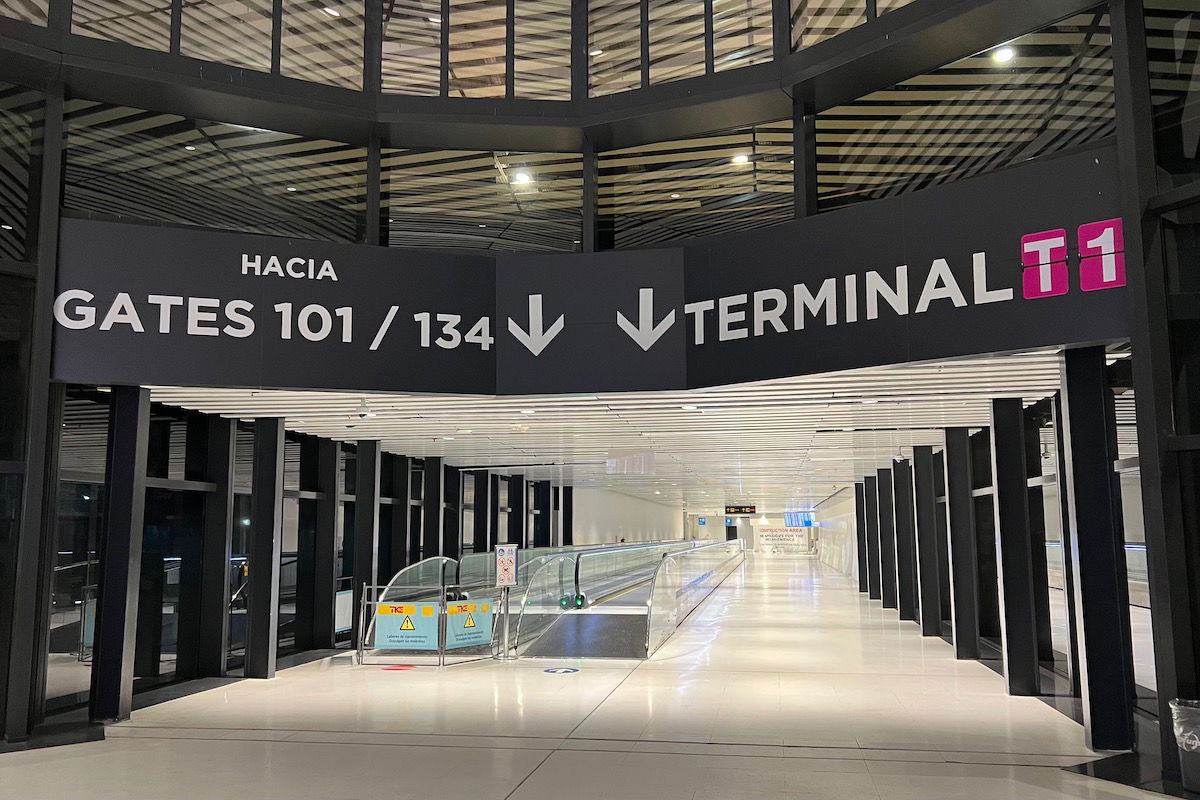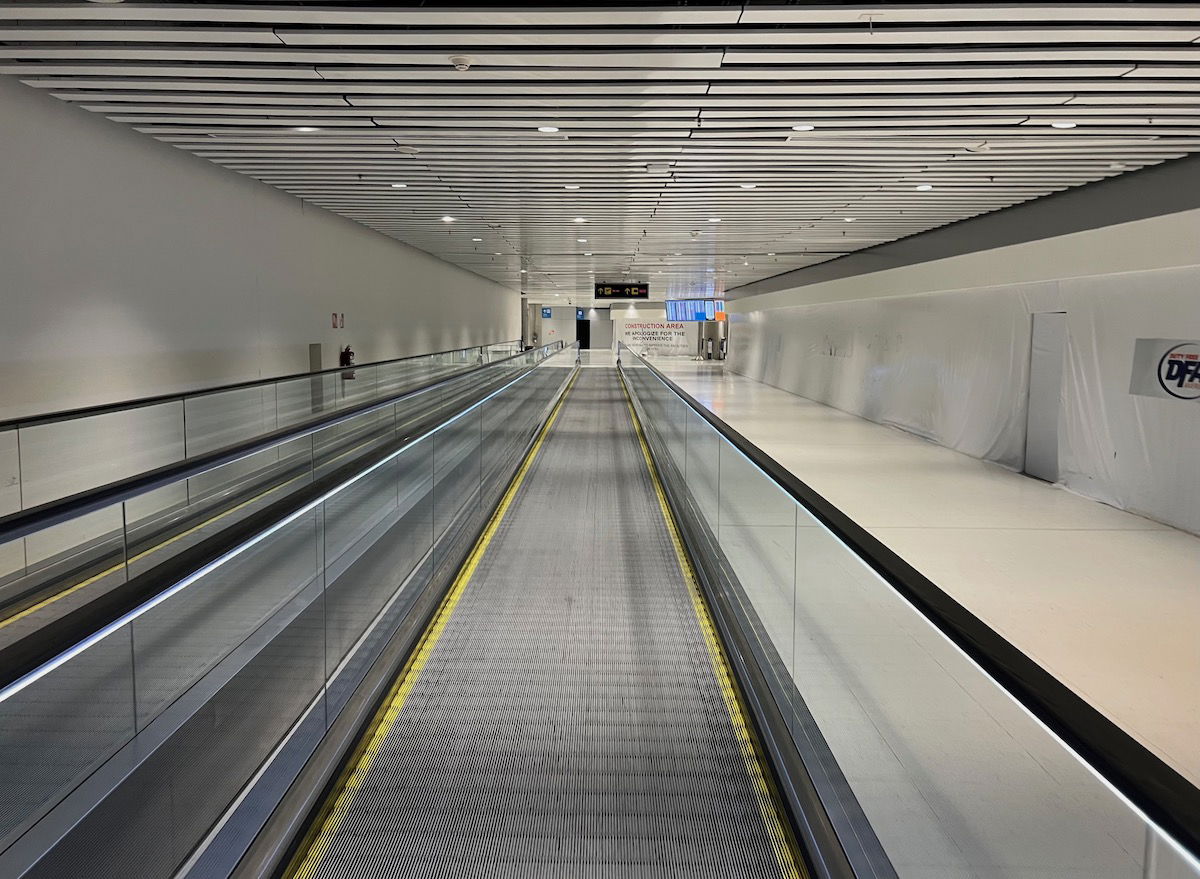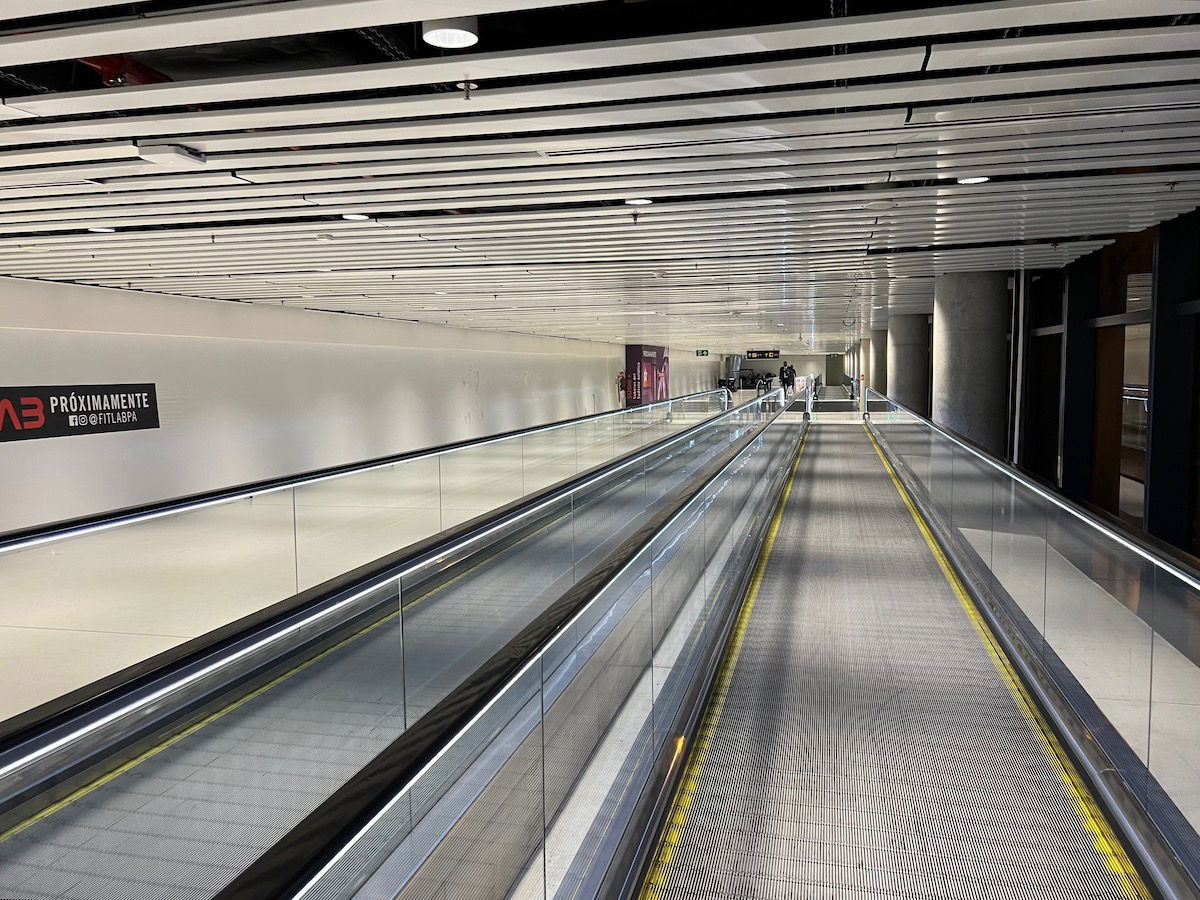 Panama Airport Terminal 2 is a massive improvement over Terminal 1
Terminal 2 is even more impressive when you consider just how bad Terminal 1 is. Panama Airport's Terminal 1 is not only pretty ugly architecturally, but it's horribly maintained. There are trash bins throughout the terminal — not for trash, but for leaks.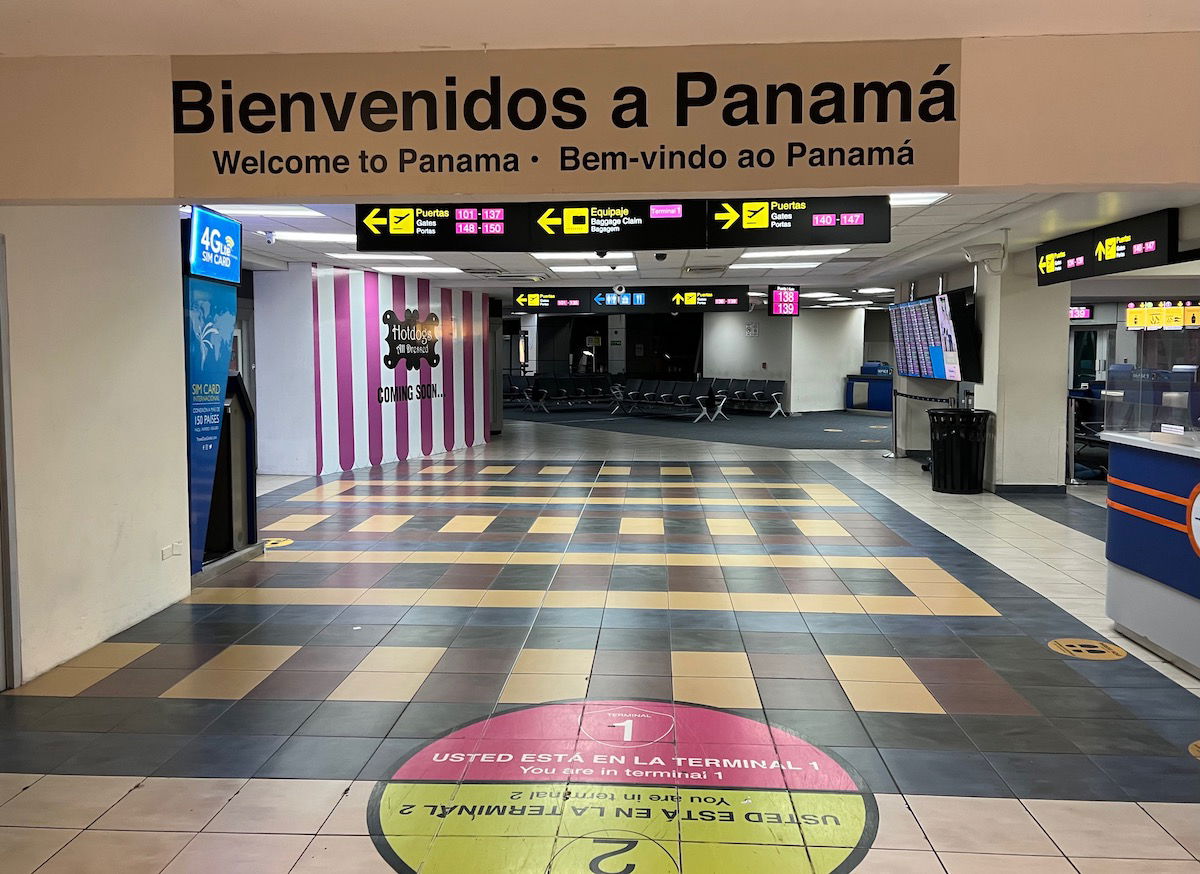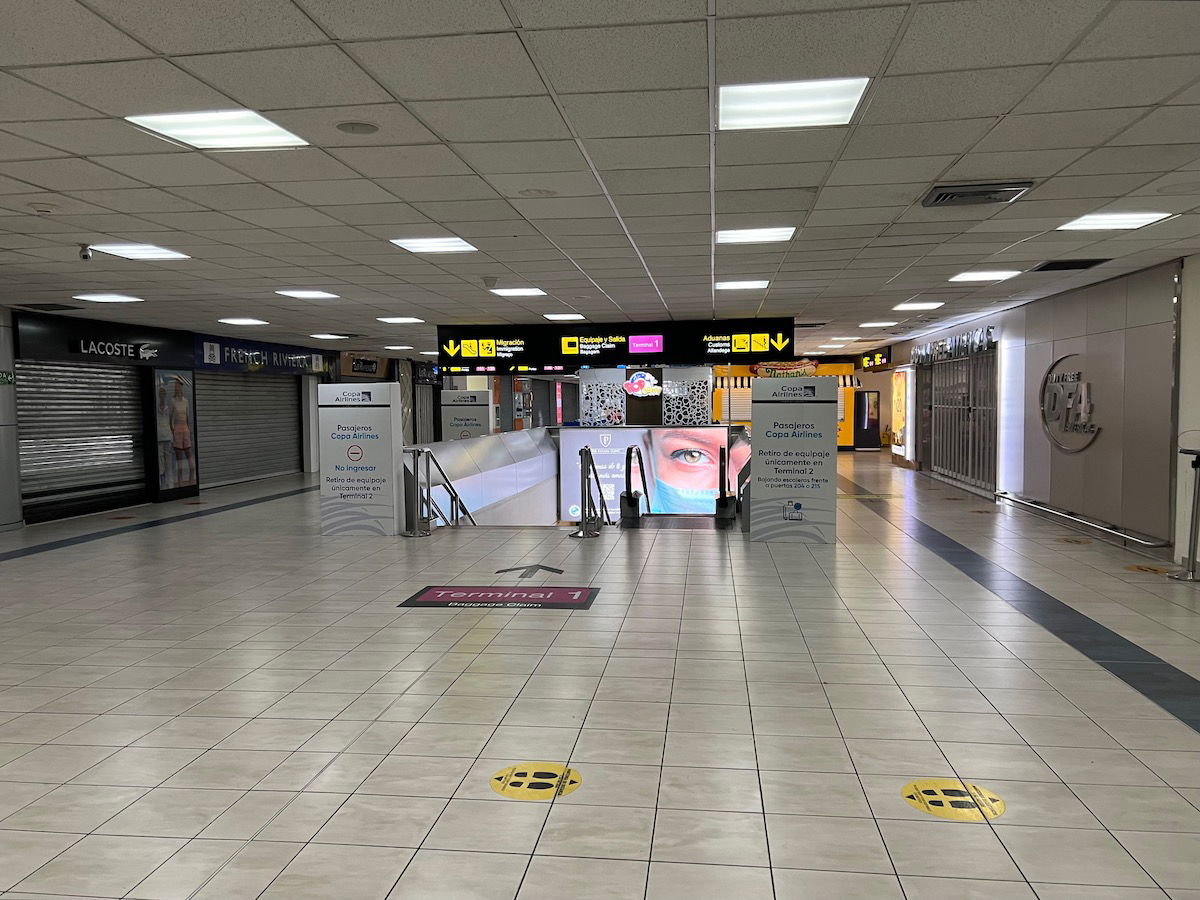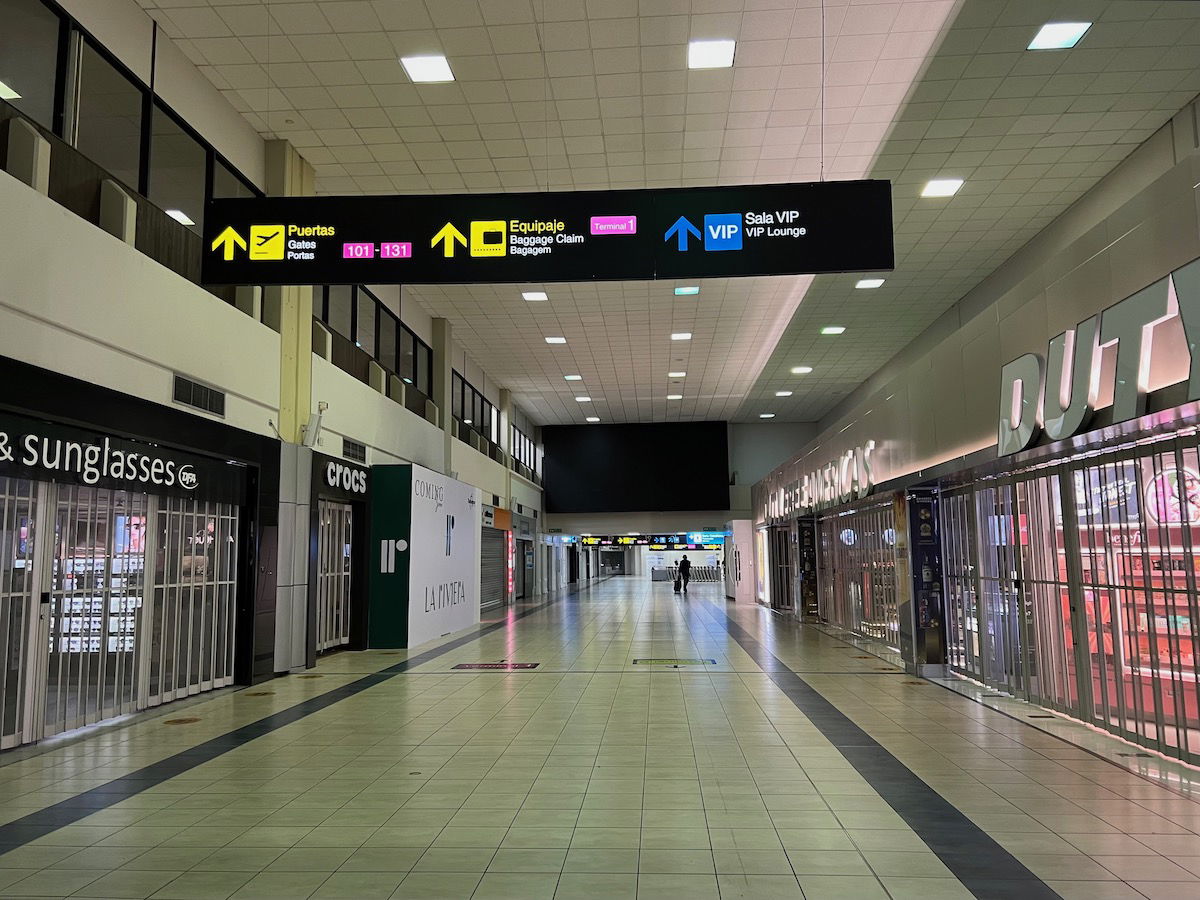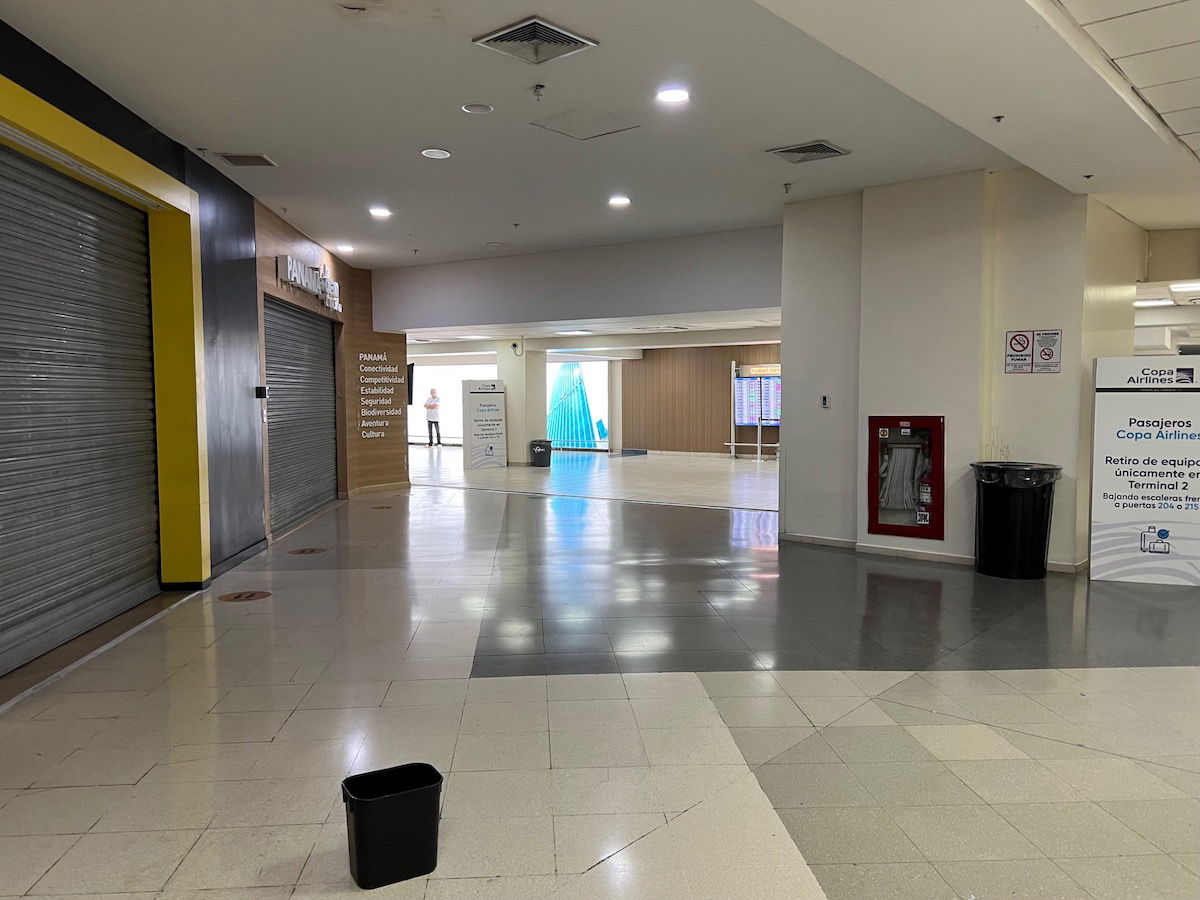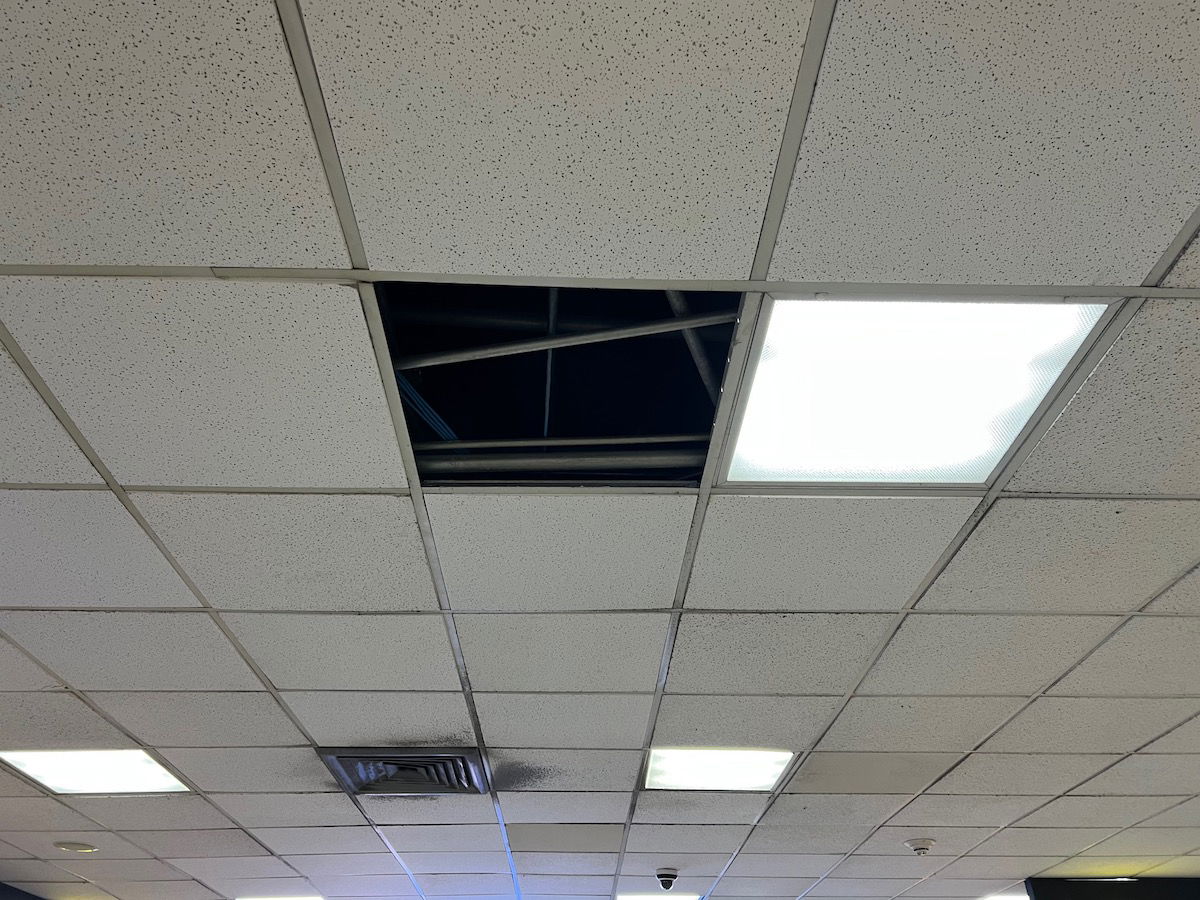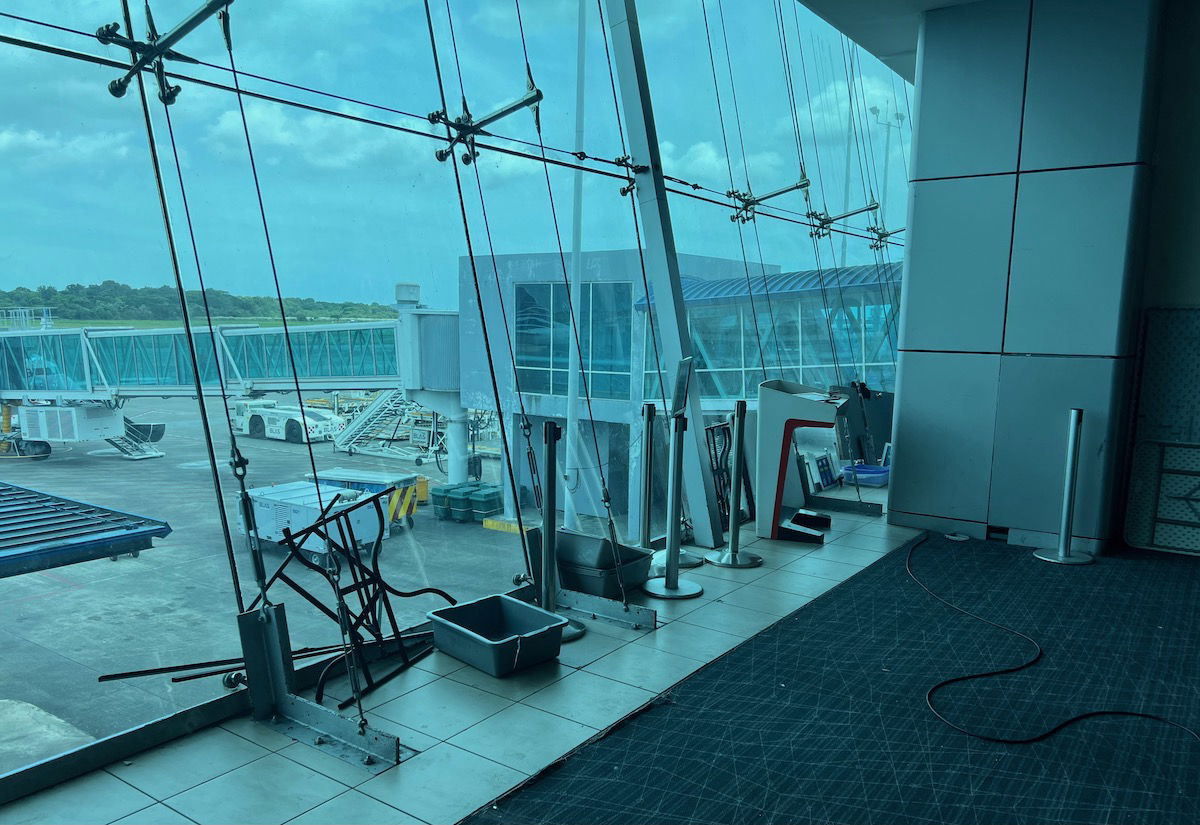 Panama Airport Terminal 2 is rough around the edges (for now?)
Panama Airport Terminal 2 is gorgeous in terms of architecture, but it's lacking otherwise. We're talking about a brand new terminal, but there are almost no outlets anywhere. That's even worse when you consider that many Copa planes don't have outlets in any cabin.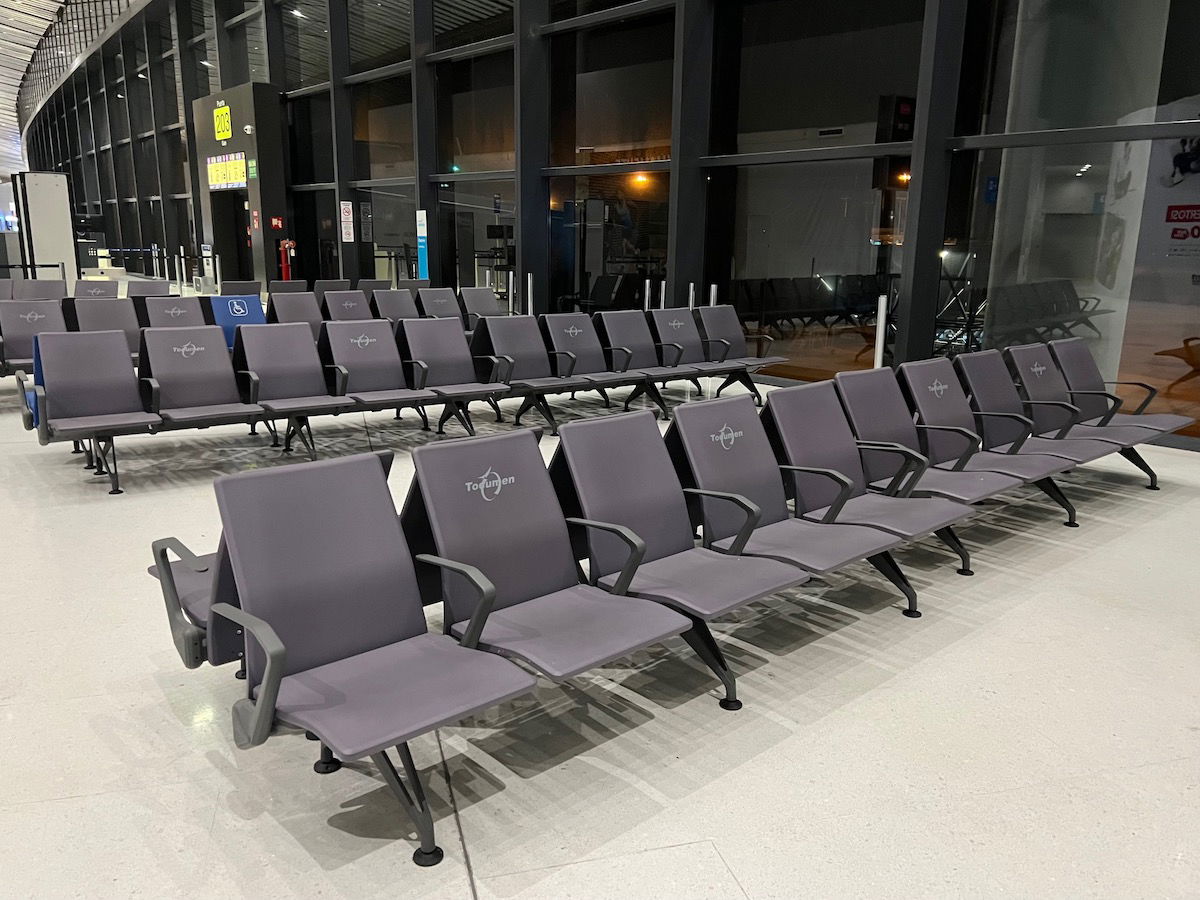 The only charging station I could find was the one below, which also… isn't terribly practical or aesthetically pleasing.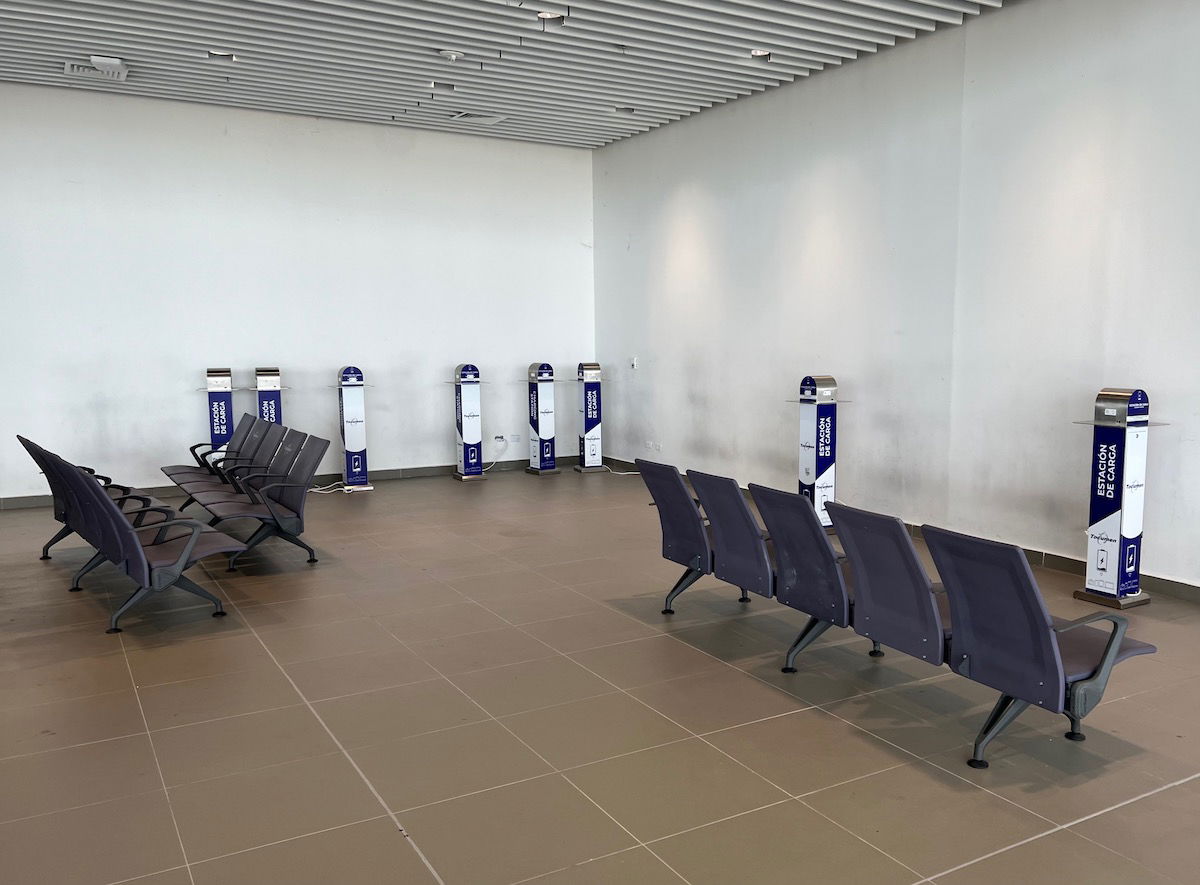 Similarly, at least for now, concessions are lacking. There's a Starbucks and a Krispy Kreme, but not much else. And even if you're a premium passenger, don't expect much from the food in the Copa Club. It looks like some stuff is under construction and will open eventually, but even for the areas that list who the future tenant will be, I wouldn't get too excited.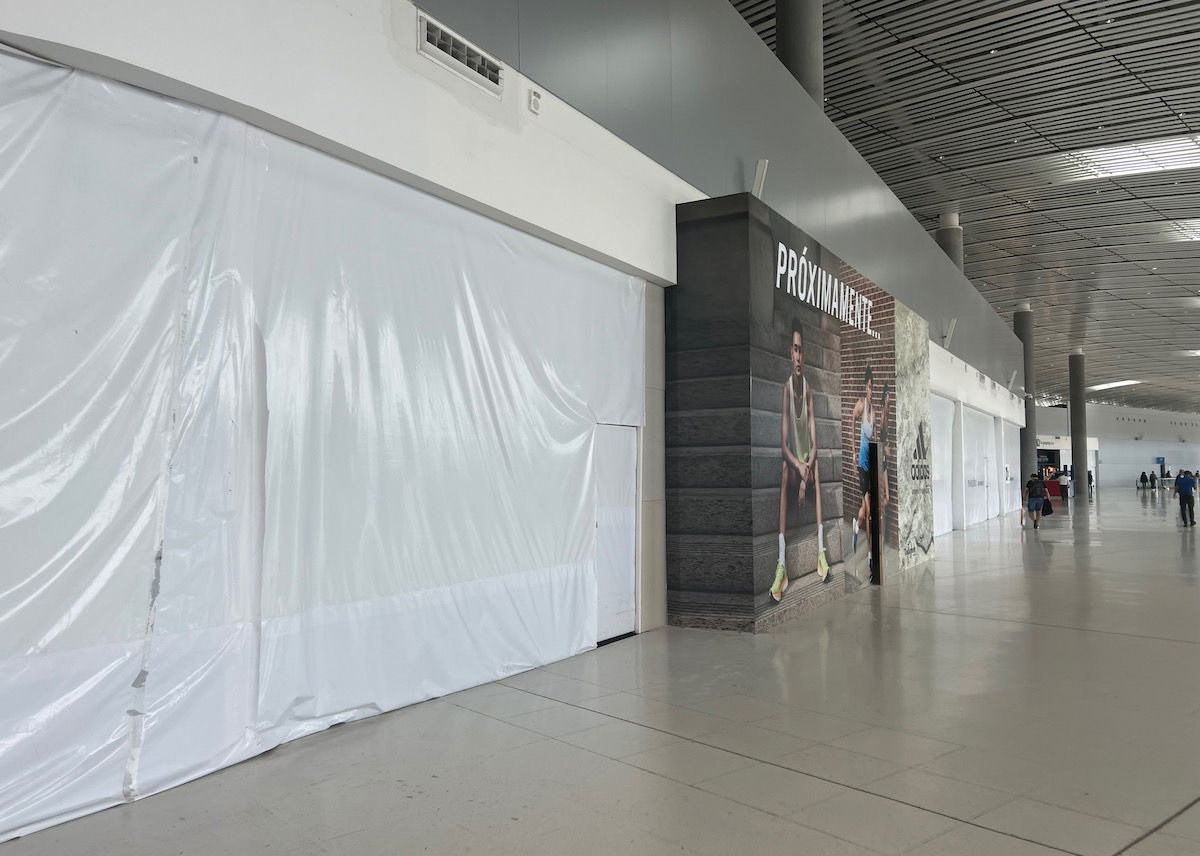 The big problem with Panama Airport Terminal 2
You know the saying "a chain is only as strong as its weakest link," or whatever it is? Well that's a major issue with Panama Airport. Copa Airlines almost makes it sound like it exclusively operates out of Terminal 2 — it's claimed you have to check-in and go through security at Terminal 2, baggage claim and immigration are at Terminal 2, etc. However, that's not the reality.
A large percentage of Copa flights continue to operate out of Terminal 1 — my flight into and out of Panama both operated from Terminal 1. Just look at the below departures board, as the flights in purple are out of Terminal 1.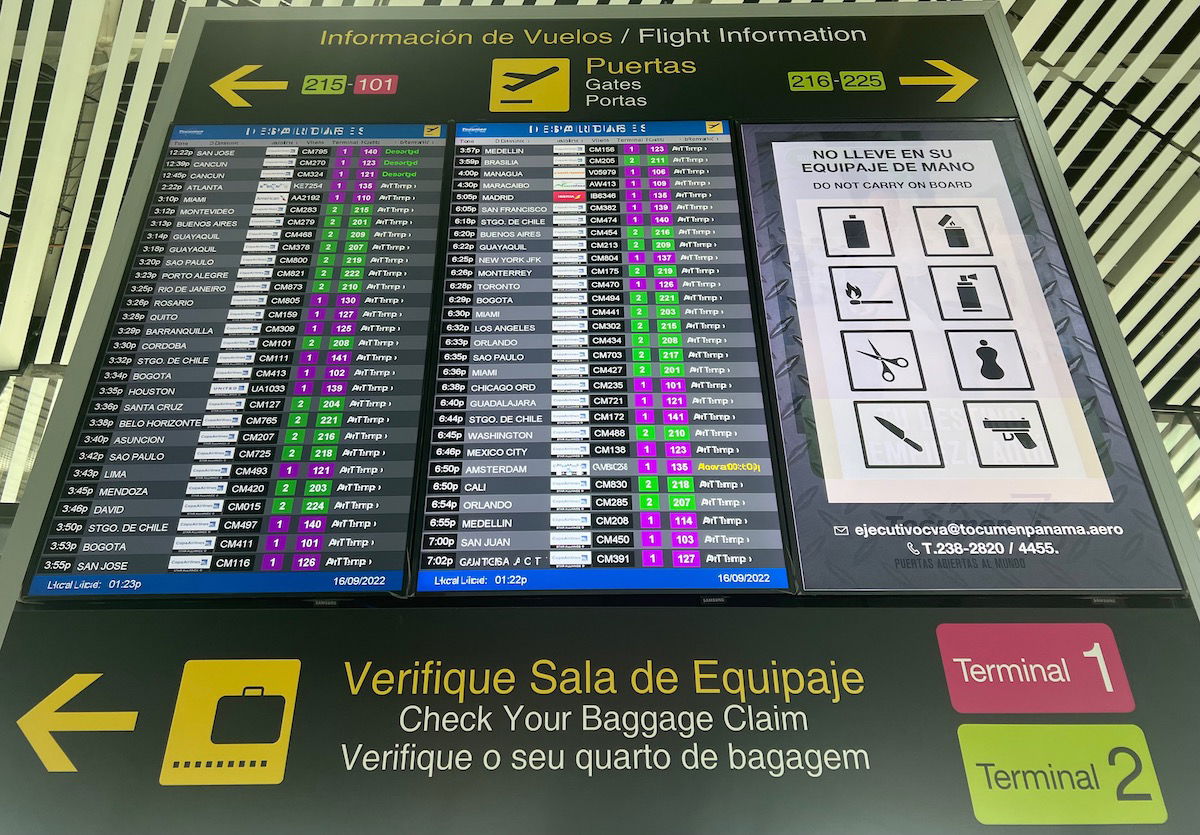 This limits the practical benefit of Terminal 2 having opened. Many Copa passengers are having to walk a lot further to get to their gates than they used to, whether they're originating in Panama or connecting. This new experience would be much more useful if Copa actually managed to consolidate operations in one terminal.
I get there are limitations, but the reality is that for a large percentage of Copa passengers, Terminal 2 isn't the extent of their experience.
Bottom line
I'm happy I had the chance to check out Panama Airport's new Terminal 2. It's a massive improvement over the old terminal in terms of design and general upkeep. There are still some things that seem to be lacking, like power outlets and concessions.
The biggest issue with the airport experience is that Copa still splits its operations between Terminal 2 and Terminal 1. And while the two terminals are connected airside, many Copa passengers aren't getting a seamless Terminal 2 experience, but rather are just having to walk a lot more.
What do you make of the new Panama Airport Terminal 2?