Hello from Bahrain! As part of my current review trip, I flew Austrian's 777 business class across the Atlantic, and then continued east on Gulf Air's Airbus A321LR, flying between Rome and Bahrain. I was really looking forward to this flight — Gulf Air is reinventing itself, between a completely overhauled fleet, and an all new hub airport.
So, what's Gulf Air's A321LR business class experience like? There are elements that really impressed me, and then some basic areas where I think the airline really dropped the ball. I feel like Gulf Air is 95% of the way to having an exceptional product, but some minor things are holding it back. Let me share some key takeaways from this five hour flight.
Gulf Air A321LR business class: what I loved
Gulf Air's Airbus A321LRs have a lot going for them. The airline has fully flat Collins Aerospace Diamond seats, which you'll find on quite a few airlines. This is probably the best version of these seats that I've seen, and I particularly liked the huge privacy divider, which I haven't seen on other airlines.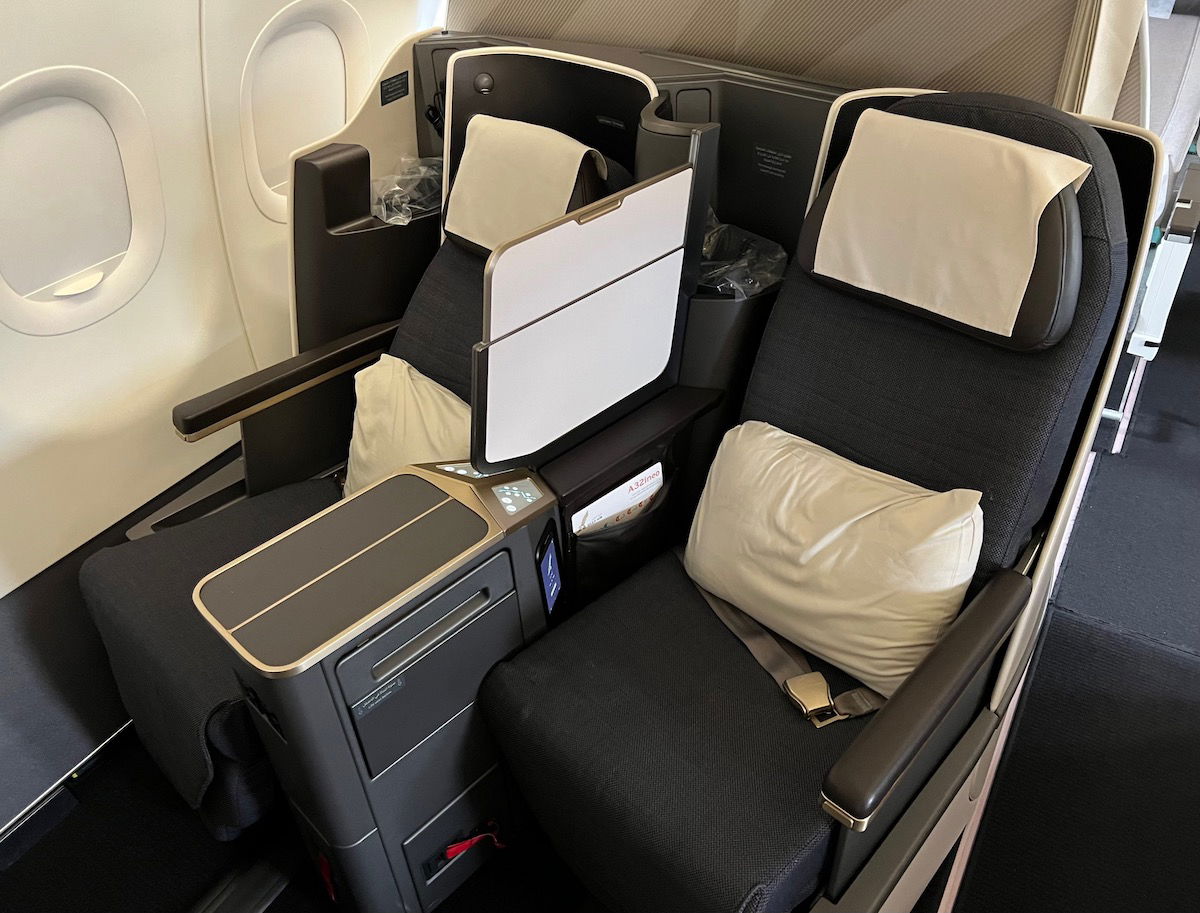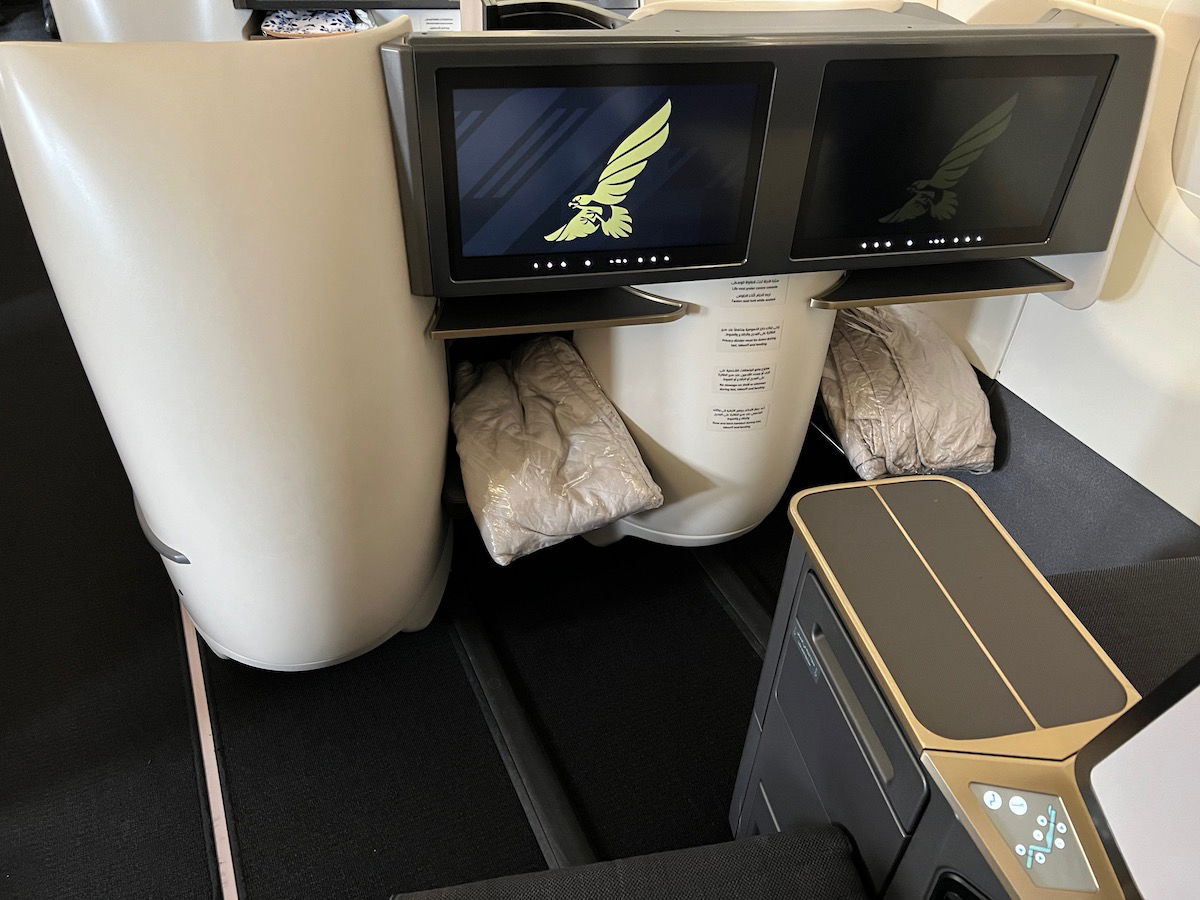 Elements of the soft product were very good. For example, on this five hour daytime flight, very nice amenity kits were proactively offered, while pajamas and slippers were even available on request. Wow!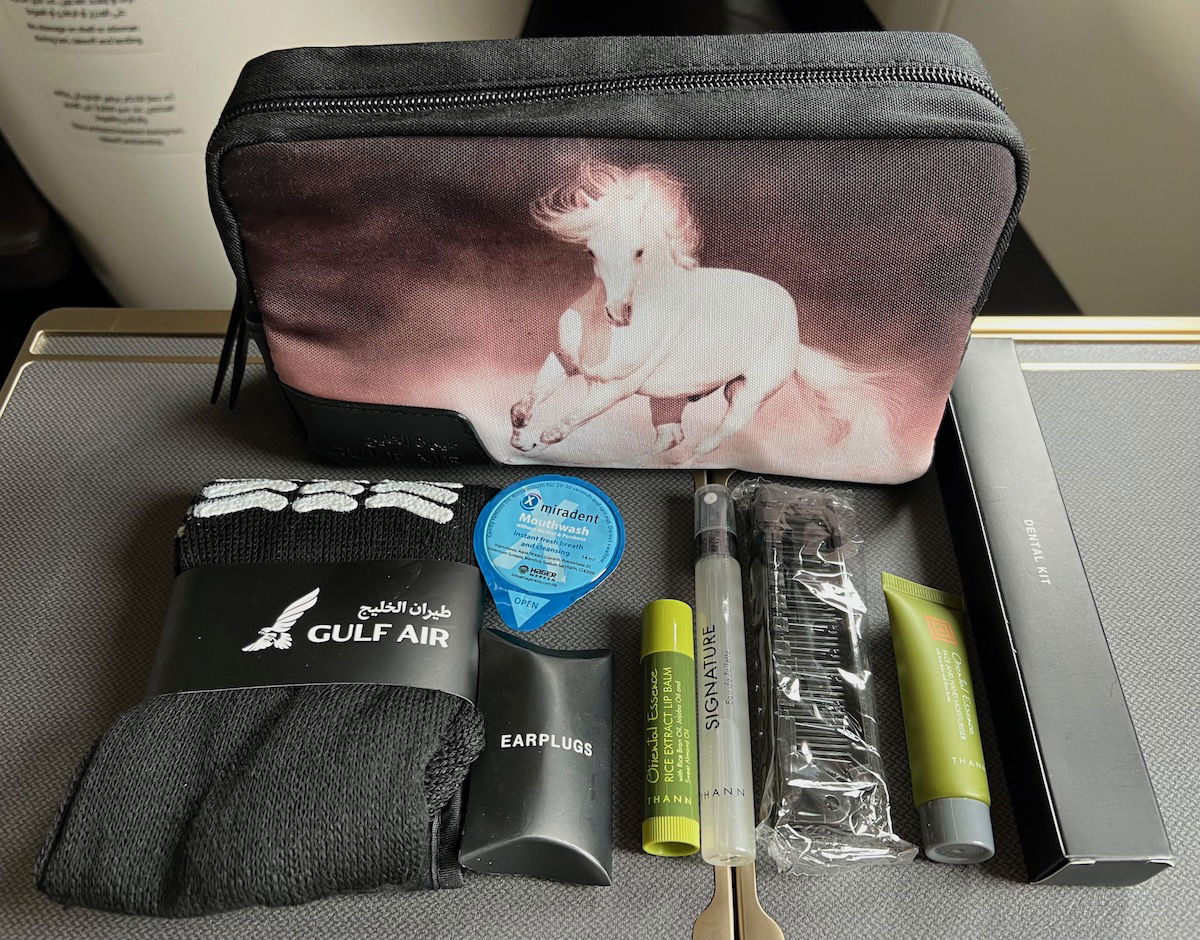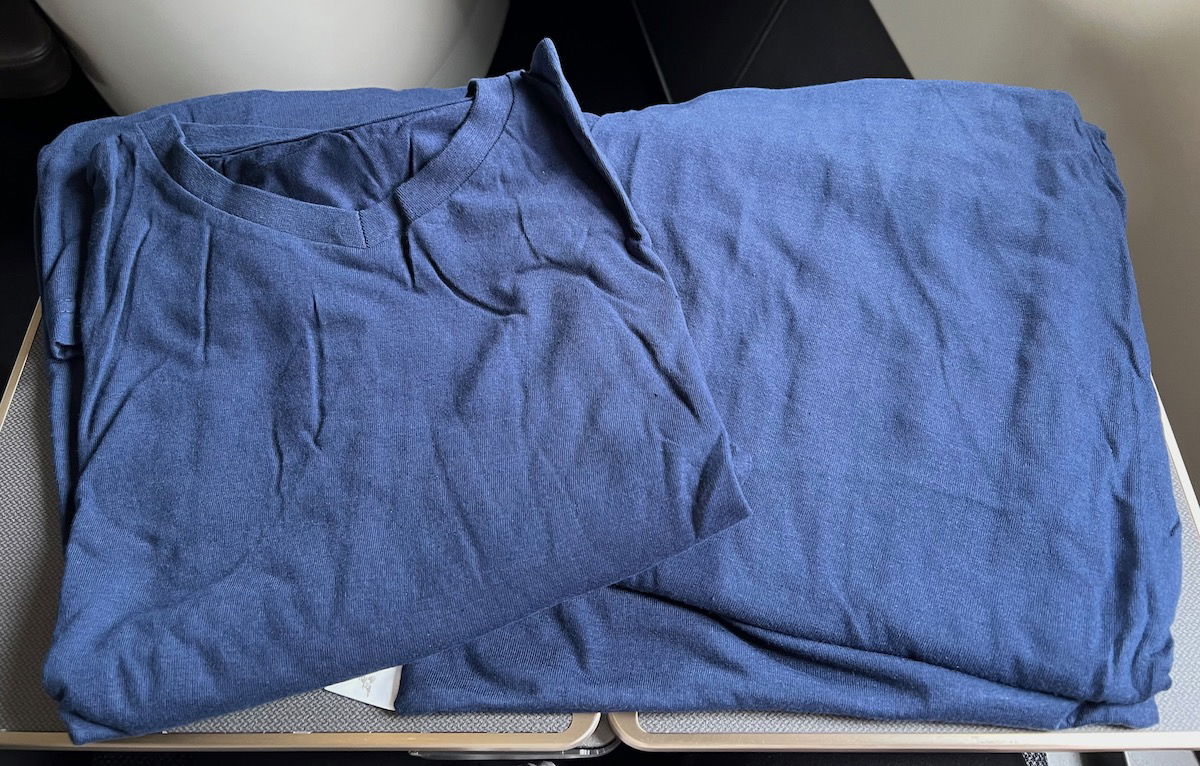 There was a dine on demand meal service offered, and the food was very good (probably at least partly because it was catered in Italy). Service began with drinks and a snack mix in a ramekin.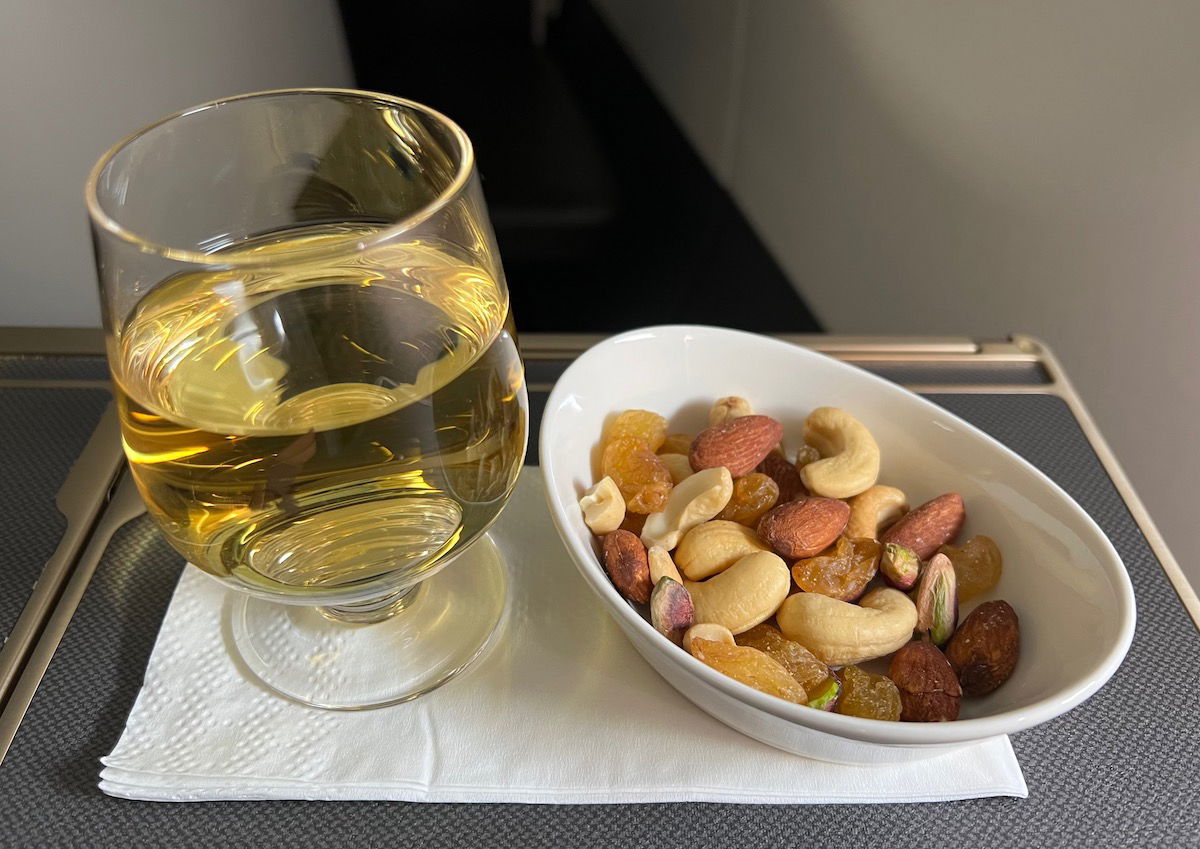 I enjoyed the Italian antipasto as an appetizer, with artichoke, beef bresaola, olives, parmesan, stuffed pepper, and more.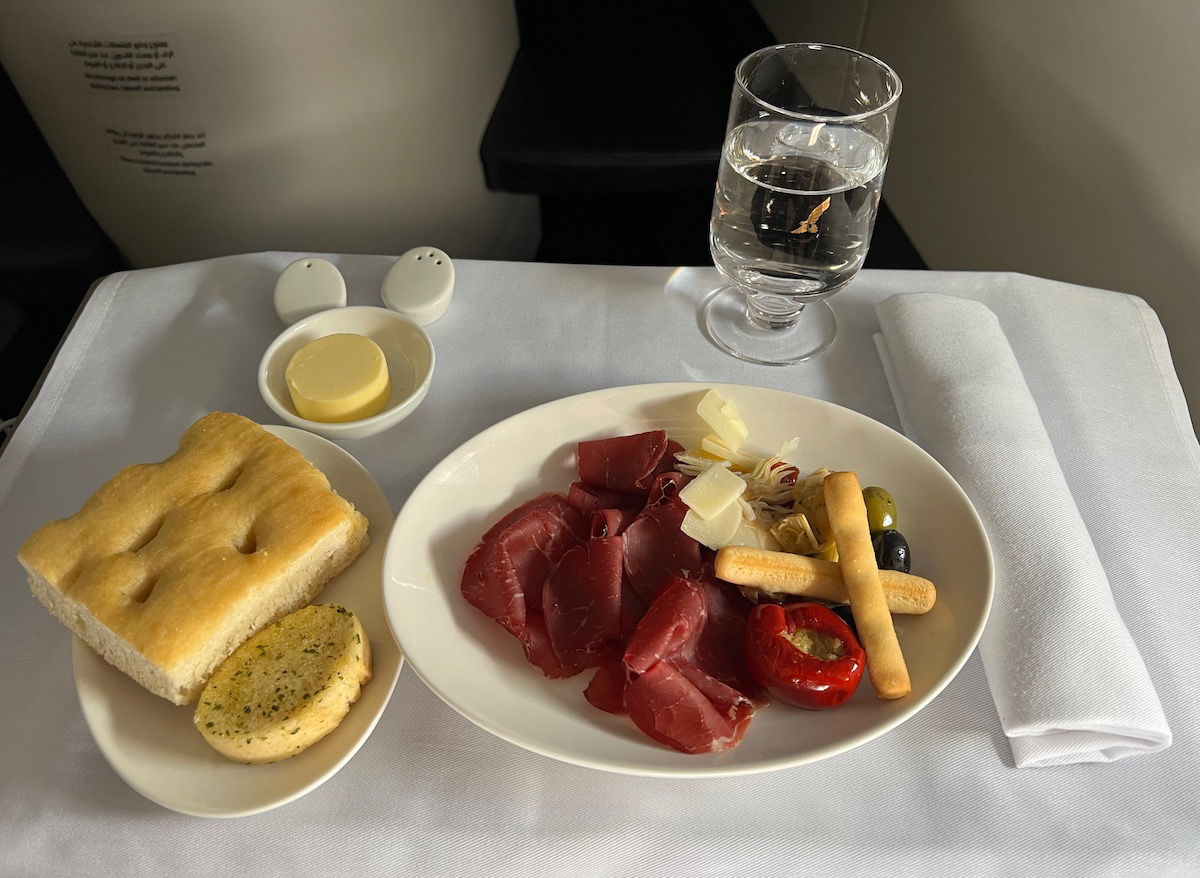 Then for my main, I selected a tasty Spiedini ai Gamberi, consisting of prawns, grilled vegetables, and potatoes.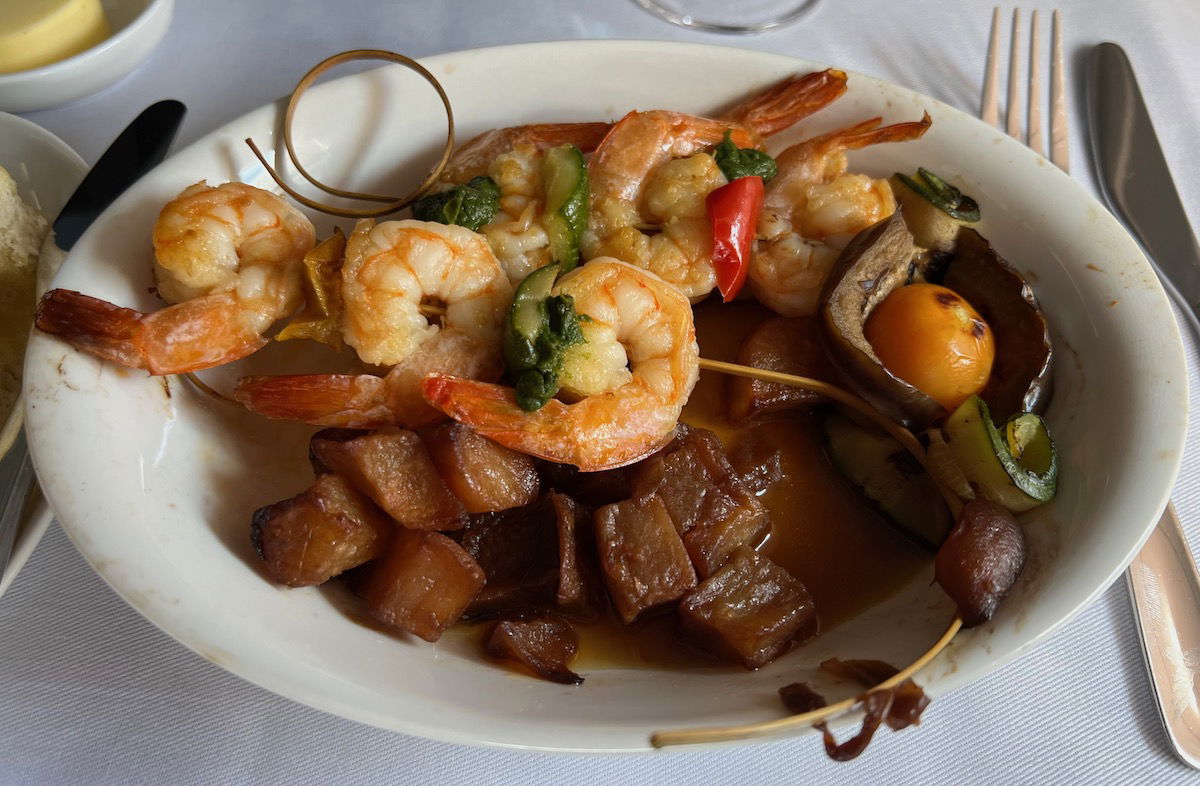 There was then a huge dessert trolley where you could select from a variety of desserts and/or cheese, and it was plated in front of each passenger based on their preferences. The dessert options were very good, while the cheese wasn't as remarkable.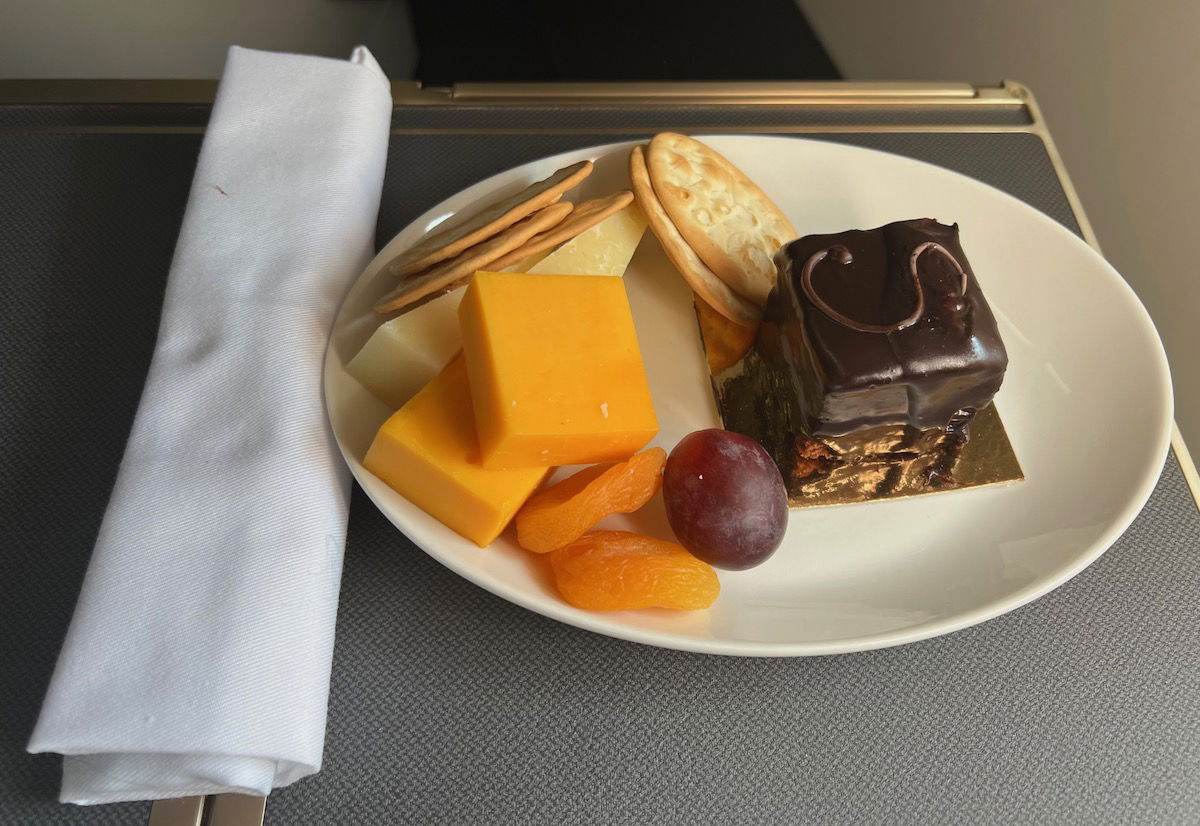 Beyond the main meal service, there were some really nice aspects to the service that I enjoyed:
In addition to pre-departure beverages, Arabic coffee and dates were also served; while Oman Air also offers this, on Emirates, Etihad, and Qatar, you'll only receive this in first class
When towels were offered, you could choose whether you wanted one that was warm or cold
Before landing, the crew offered to splash some rosewater on the hands of each passenger, as a way of refreshing; it was a bit holy water vibes, but I really liked it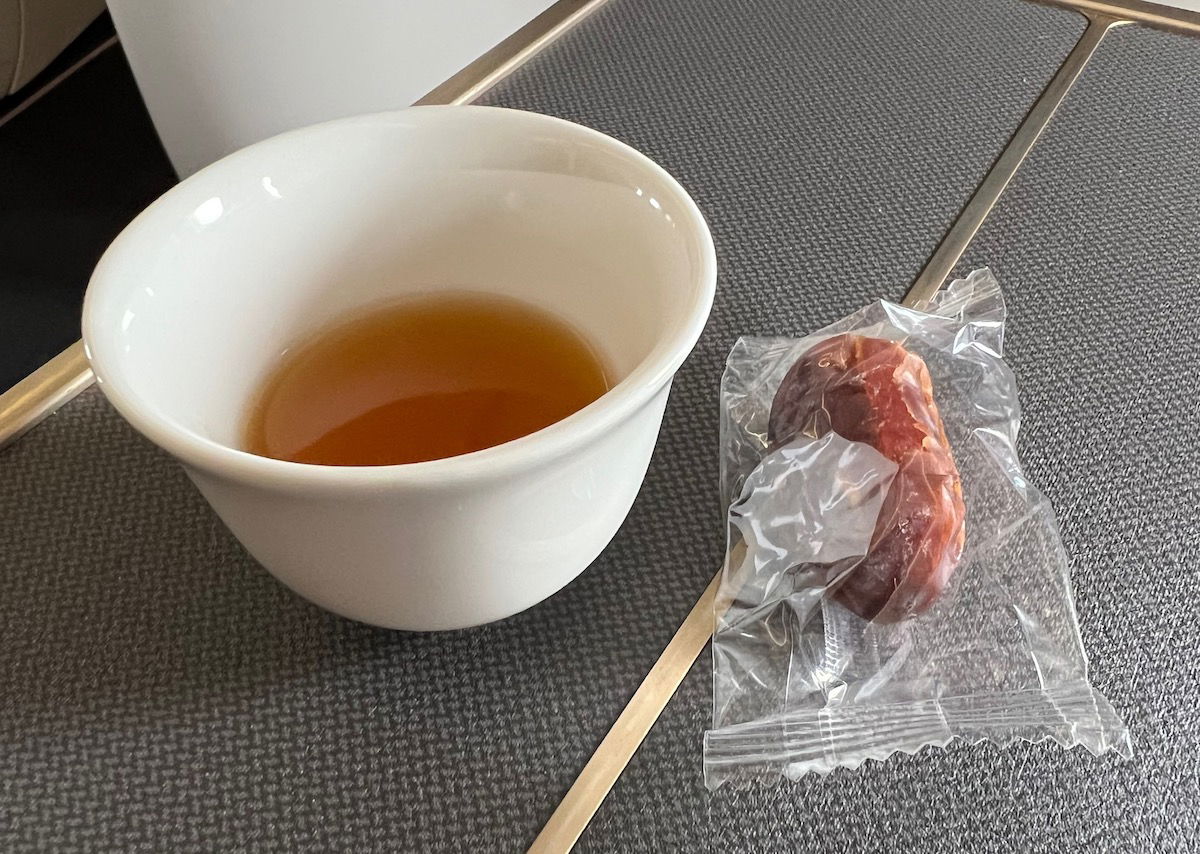 As far as internet connectivity goes, I love that Gulf Air has Wi-Fi on its A321LRs, and you can purchase a full flight pass with no data caps for $15. That's excellent pricing, and allowed me to stay productive.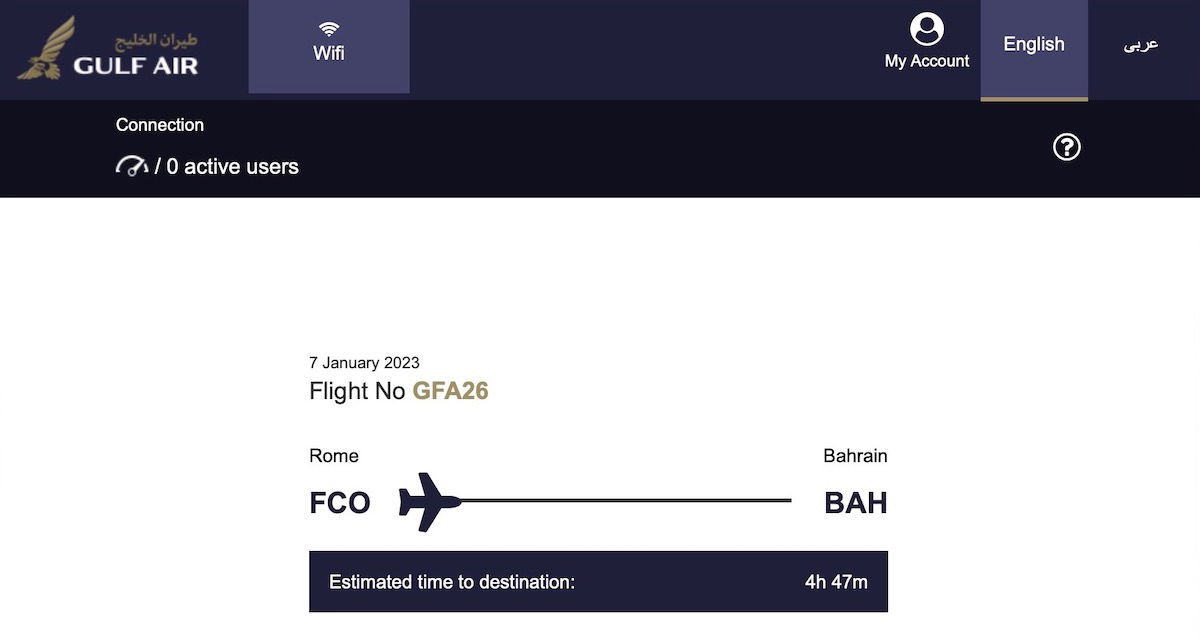 Lastly, the crew was friendly, warm, and genuine.
This sounds like a great business class experience, so why am I saying that Gulf Air's A321LR is "almost great?"
Gulf Air A321LR business class: what I didn't like
Competition in the Middle East is fierce, with a few world class airlines serving many of the same connecting markets as Gulf Air. A few years back, Gulf Air's CEO at the time said the following about the company's position in the market:
"You can't compete with airlines that are bigger in size, volume or with prices. You can only compete in quality. I can compete with any airline, no matter the size, with the quality of my product. That's the battle I willingly participate with a chance to win."
That's fantastic, and in many ways Gulf Air does have an exceptional product… but then there are also areas where the product falls flat.
For one, while the service was well intentioned, it simply wasn't polished. For example, after being served the pre-meal drink, I asked for a glass of champagne with the meal. It ended up never being served with the starter, and ended up only being brought to me five minutes after I got my main course, despite following up about it.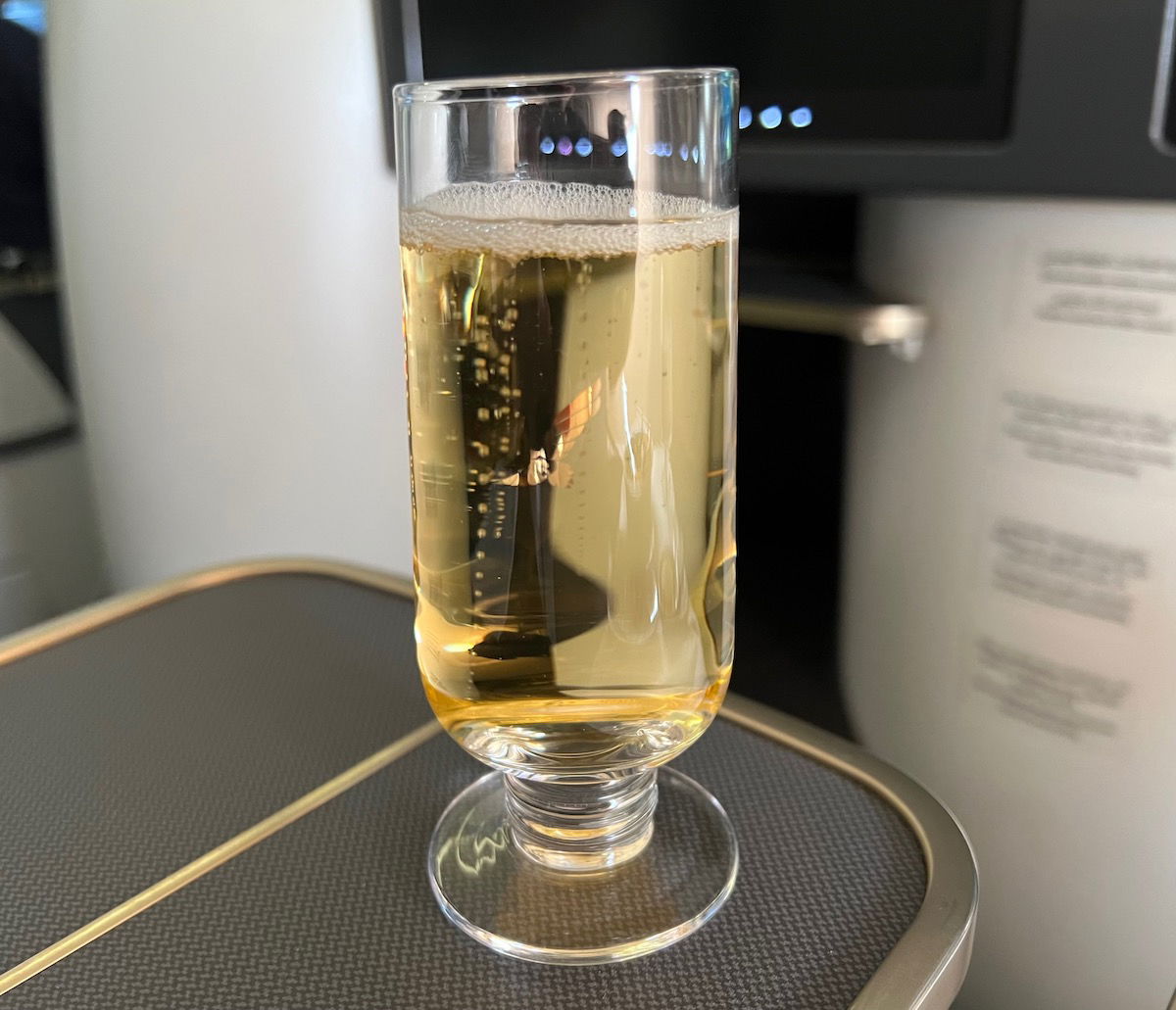 The service flow was also just generally off. For example, they'd start serving meals from back to front, but then they'd offer bread and drink refills from front to back. That makes no sense, since it meant those in the front got service in a logical order, while those in the back didn't.
Similarly, I had ordered a starter and a soup, and the flight attendant had confirmed my order, but I never ended up being brought the soup.
I was happy to see cappuccinos on the menu, so I ordered one. But below is how it was served. It seemed to just be some sort of a powdered cappuccino mix, and really just tasted like dishwater.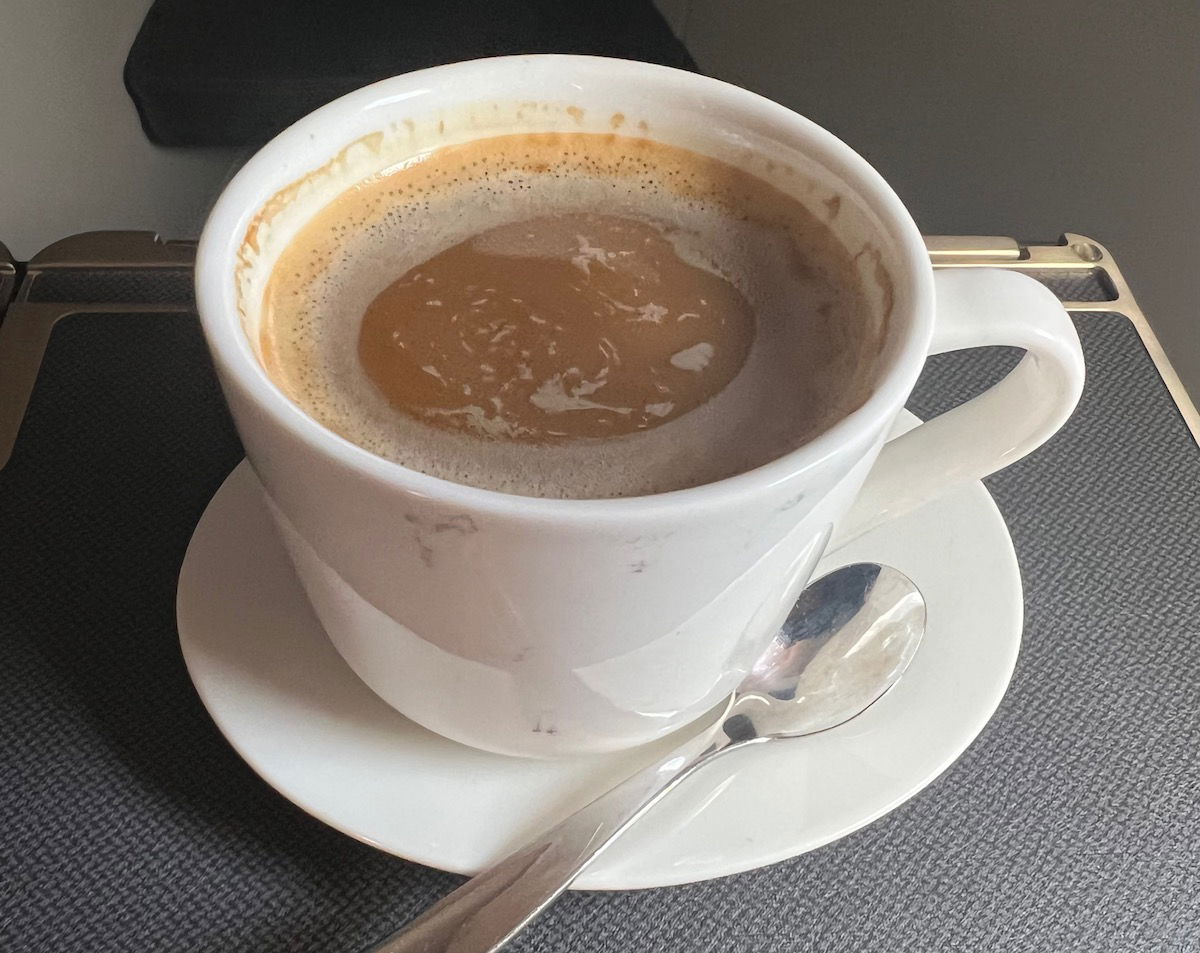 As a point of comparison, below is what a cappuccino looks like on Emirates.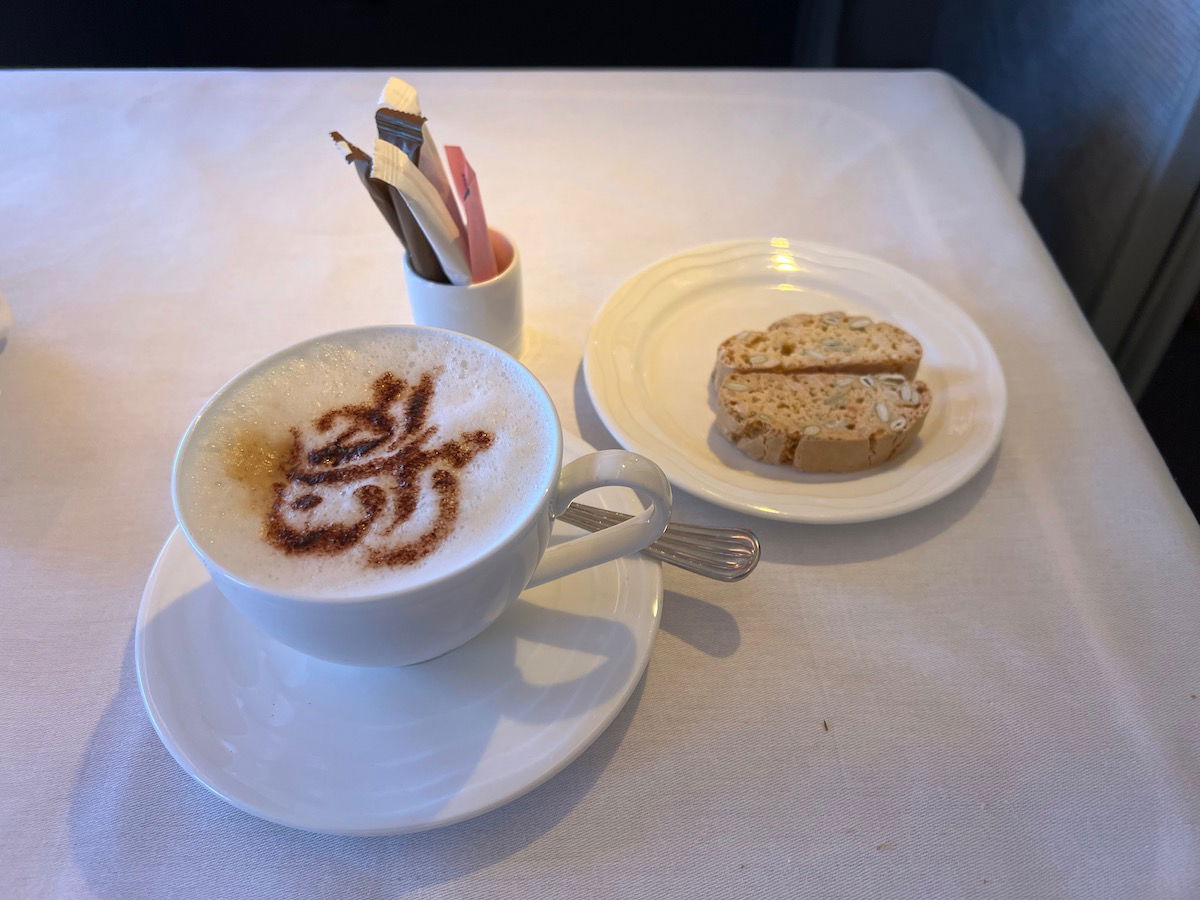 While the crew was friendly, they just weren't proactive. For example, the plastic covers from the amenity kits and pajamas sat on the aisle seat next to me the entire flight, and not once did a flight attendant think to take them (while on Singapore Airlines they'll basically come running to remove them).
Honestly, the Gulf Air experience was very nice, and Gulf Air is a solid airline. It's just that if the airline tweaked its service a bit, it could be great rather than good. Competition is fierce in the region, and it just feels like there's a lack of logic applied to service flow, and that's a missed opportunity.
Bottom line
I've been watching Gulf Air's transformation in recent years with great interest, and am happy I finally had the chance to fly with the airline again. Gulf Air's A321LRs offer a solid product, with flat beds, Wi-Fi, and a fresh-feeling cabin. The food was excellent, amenities were above average, and service friendly and well intentioned.
Unfortunately the service wasn't very polished, though, which sure can impact your perception of a flight. You shouldn't have to wait 10 minutes after being served a dish to get offered bread, or 20 minutes to be served a glass of wine. I hope Gulf Air can invest a bit more in its crew training and soft product, in which case the airline could be great.
I'm curious to see how my connecting Gulf Air Boeing 787-9 flight compares…
If you've flown Gulf Air, what was your experience like?