Air France is upping its lounge game in Paris, and I'm impressed.
New Air France Business Lounge Paris CDG
Air France has today unveiled its brand new lounge in Terminal 2F at Paris Charles de Gaulle Airport (CDG), which is open to short and medium haul passengers, as the lounge is in the Schengen area.
The new lounge is located between the two boarding areas in the terminal, and is open daily from 5:30AM until 10PM. Access is free for SkyTeam business class passengers and SkyTeam Elite Plus customers, and access can be purchased for 35 Euros per person for passengers traveling in economy, subject to capacity controls.
The new two level Air France lounge is a staggering 3,000 square meters (32,000+ square feet), and has seating for 570 people.
As it's described, the new lounge is "an invitation to celebrate the best of French-style travel," and offers "a real moment suspended in time." That might sound confusing or aspirational, but as I look at the pictures, I get where that's coming from. The lounge is stunning, and almost reminds me of the TWA Hotel at JFK.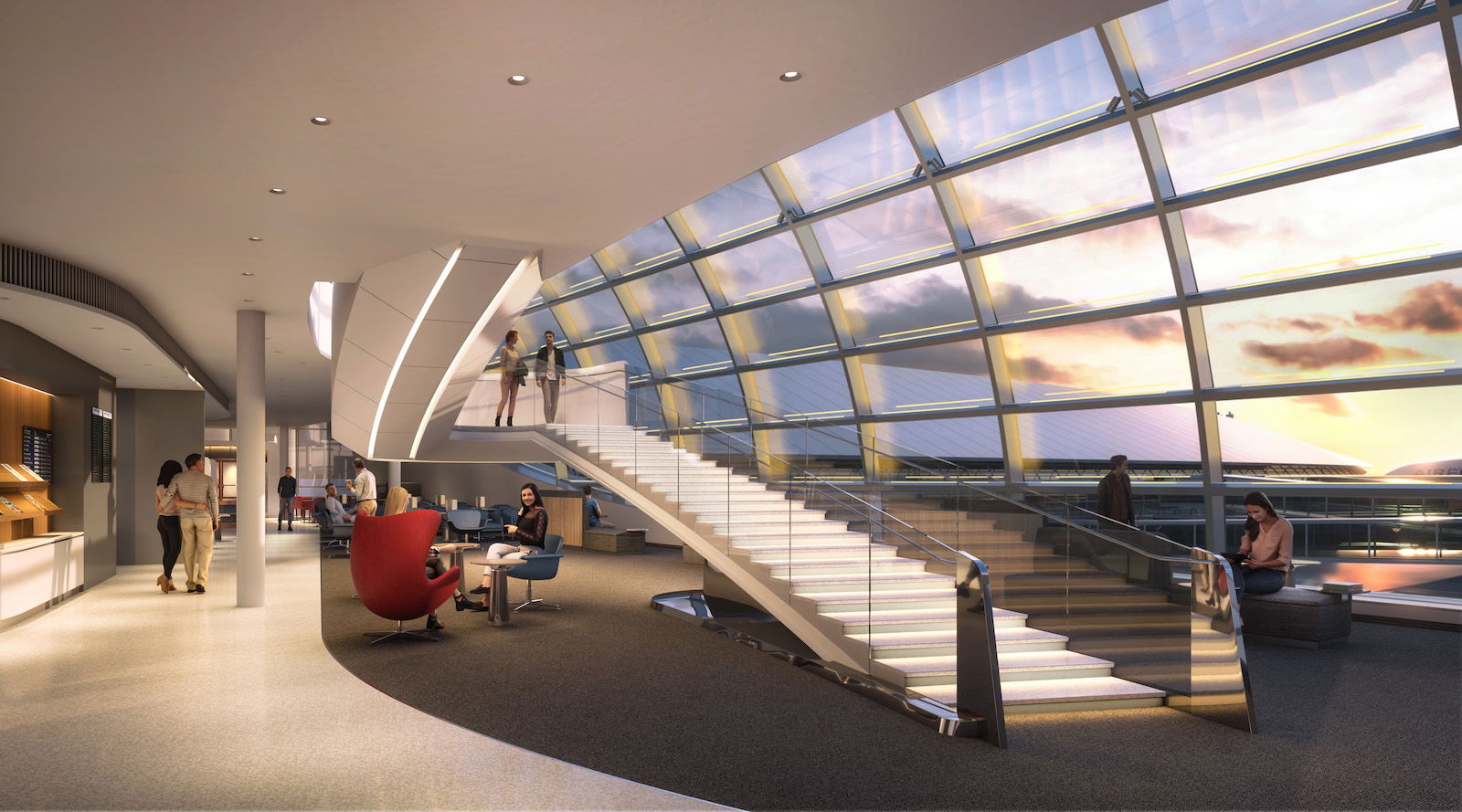 Air France's signature colors — blue, white, and a hint of red — are highlighted throughout the lounge, along with the Air France brand symbol, which is a winged seahorse.
As some of the features of the lounge are described:
There's a giant sculpture at the entrance to the lounge, inspired by the wings of an aircraft, and it's intended to symbolize flight, technology, and the avent-garde
Past that there's a runway view from huge curved windows, letting in a northern light that illuminates the lounge
Both floors have dining areas, with catering varying throughout the day, ranging from mini sandwiches, to salads, to pancakes, to cheese, to dessert
There's a "detox" area, which offers a wide range of herbal teas
Upstairs is a relaxation area, featuring comfortable loungers and recliner seats, along with subdued lighting
There's a Clarins treatment area, offering 20-minute beauty or radiance treatments
There's a wellness area with 10 shower suites
Here are some pictures of the new lounge: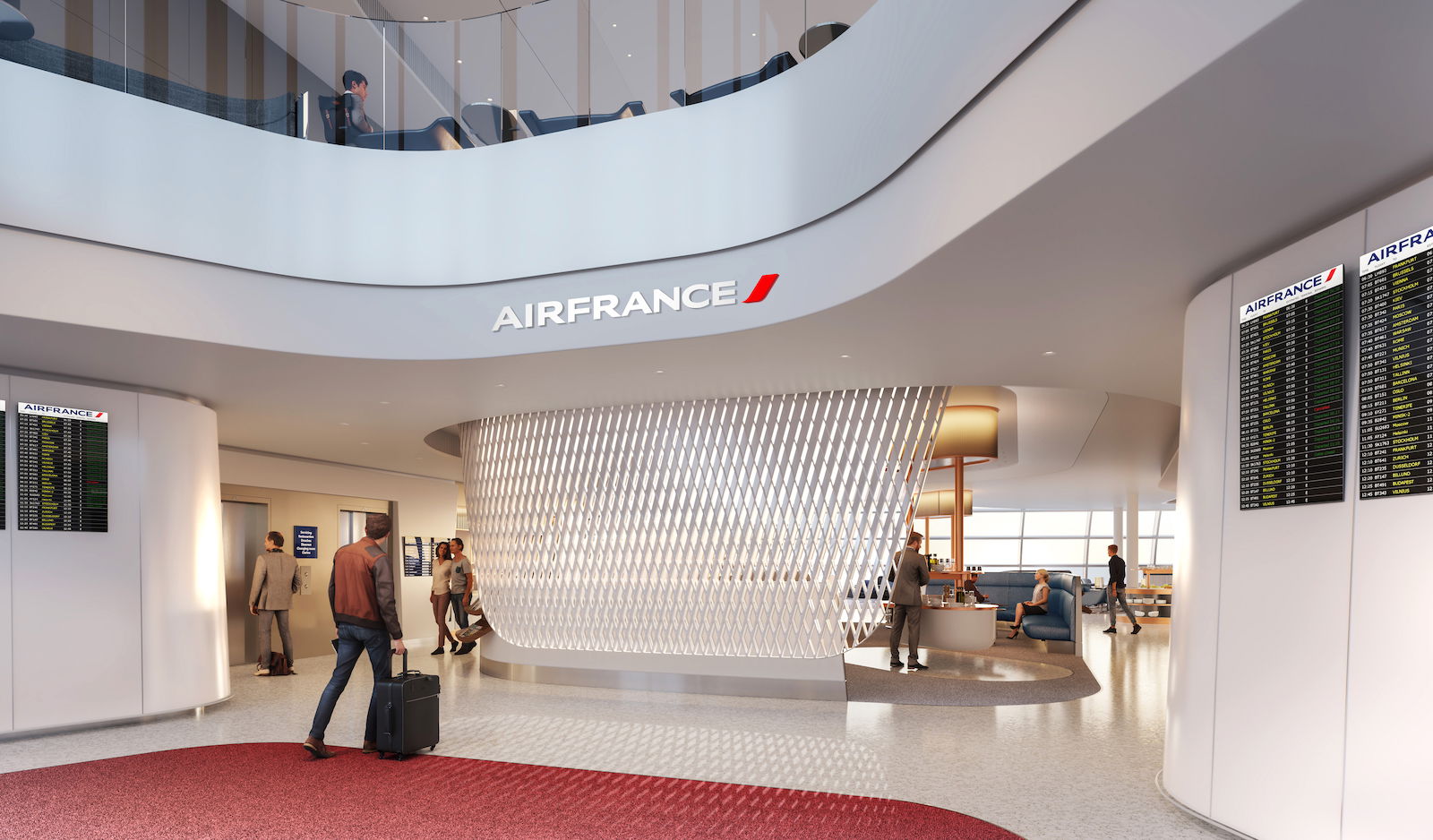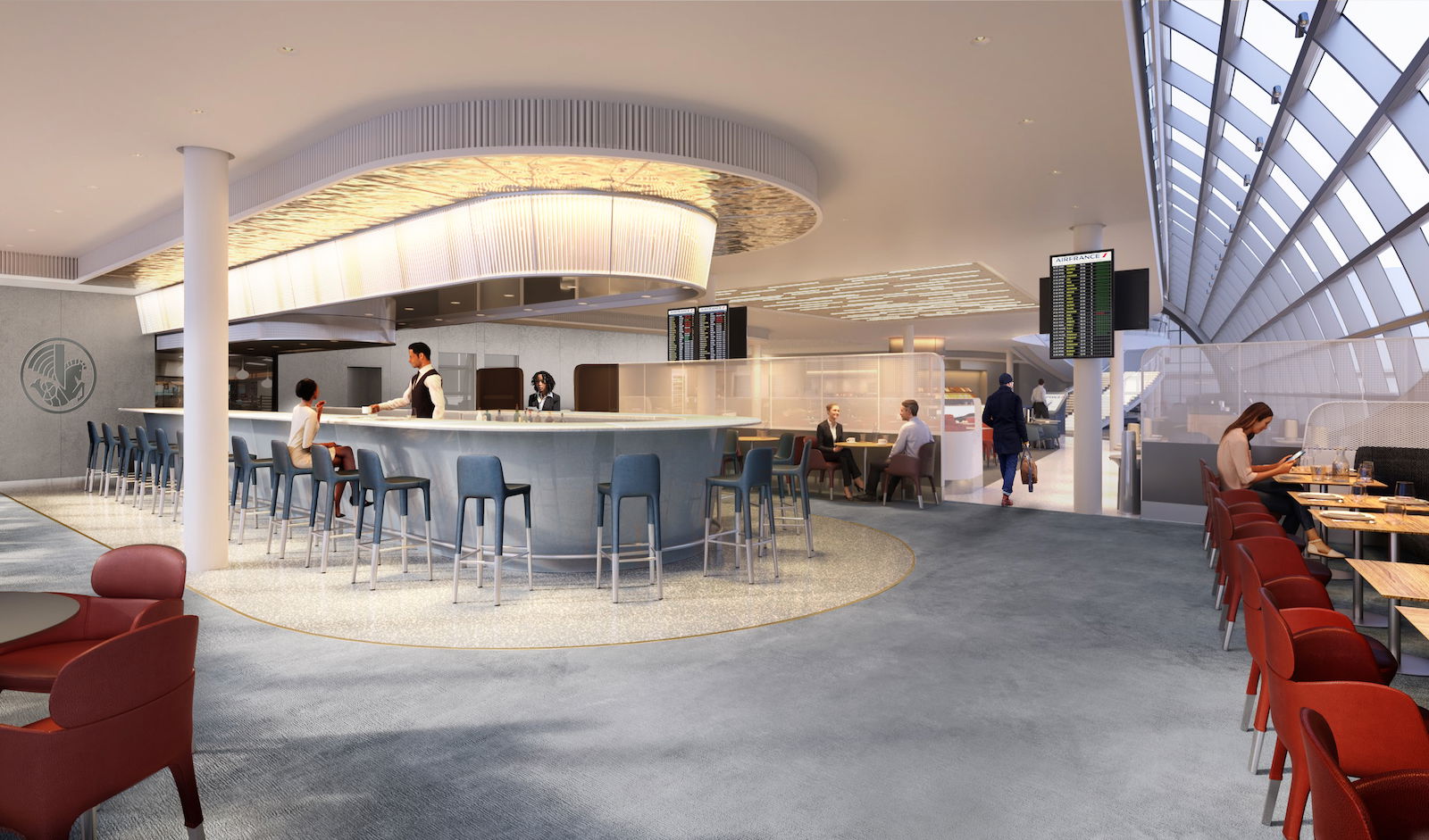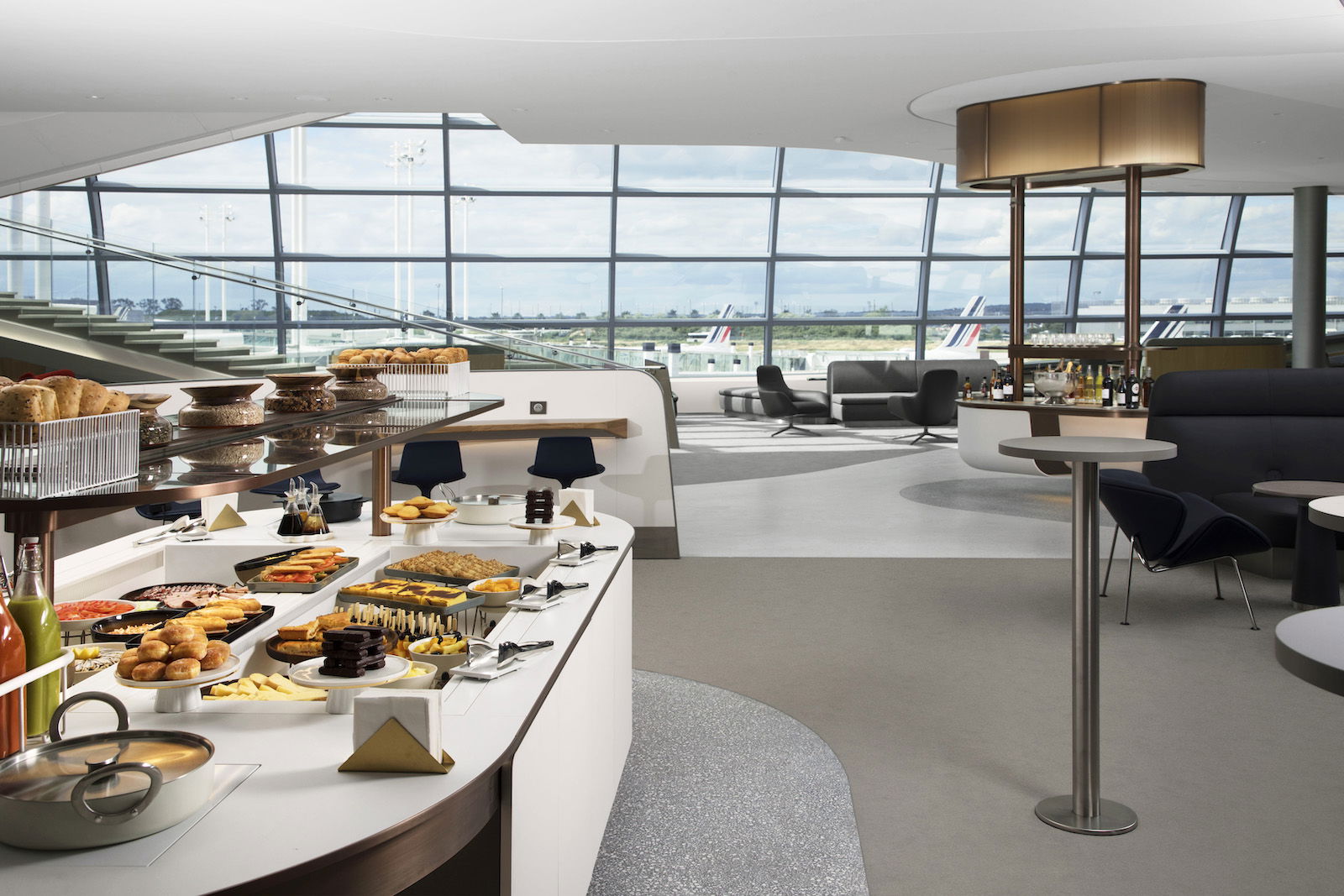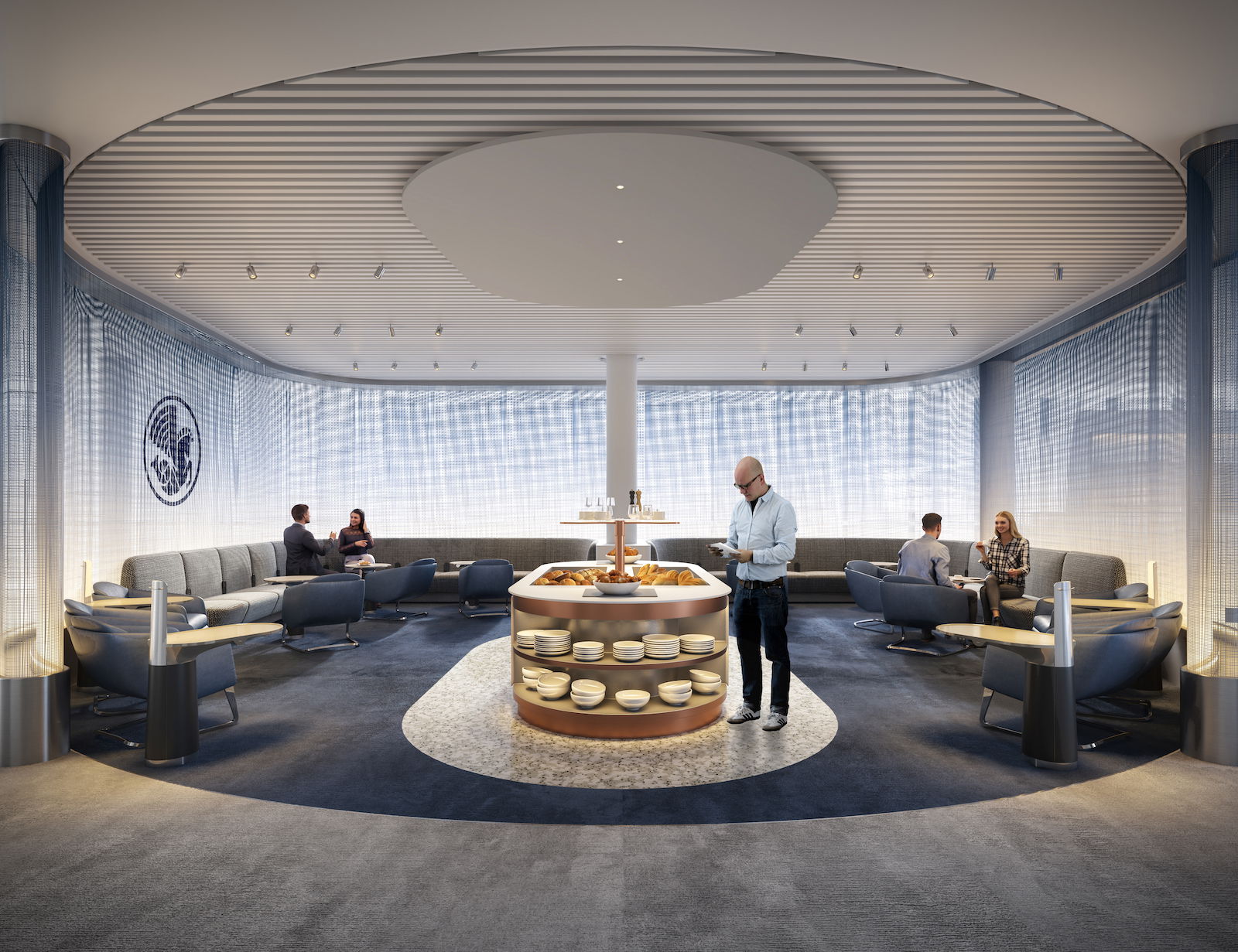 Here's a video of the new lounge, including how it was constructed:
Air France-KLM's lounge game is strong
Air France's new lounge looks gorgeous. It goes without saying that this isn't Air France's best lounge in Paris — that would be the spectacular La Premiere Lounge, which I rate as the best lounge in the world — but this looks exceptional for a lounge for short haul passengers.
I can't speak to the soft product of the lounge, since I haven't visited it. However, the "bones" and design of this lounge look incredible. You can't beat the huge curved windows, along with the beautiful interior design.
In general I've been impressed by the ways in which Air France-KLM has been opening and redesigning lounges. Air France has some not-great older lounges (like the ones in Boston, Chicago, Houston, etc.), but the ones that have been refreshed or newly opened all look great.
Of the "big three" European mega-airlines, I'm most impressed by what Air France-KLM is doing with its lounges nowadays. KLM's flagship lounge in Amsterdam is excellent, and the regional lounges in Amsterdam are solid as well. I've have pretty good experiences with Air France's other lounges in Paris as well.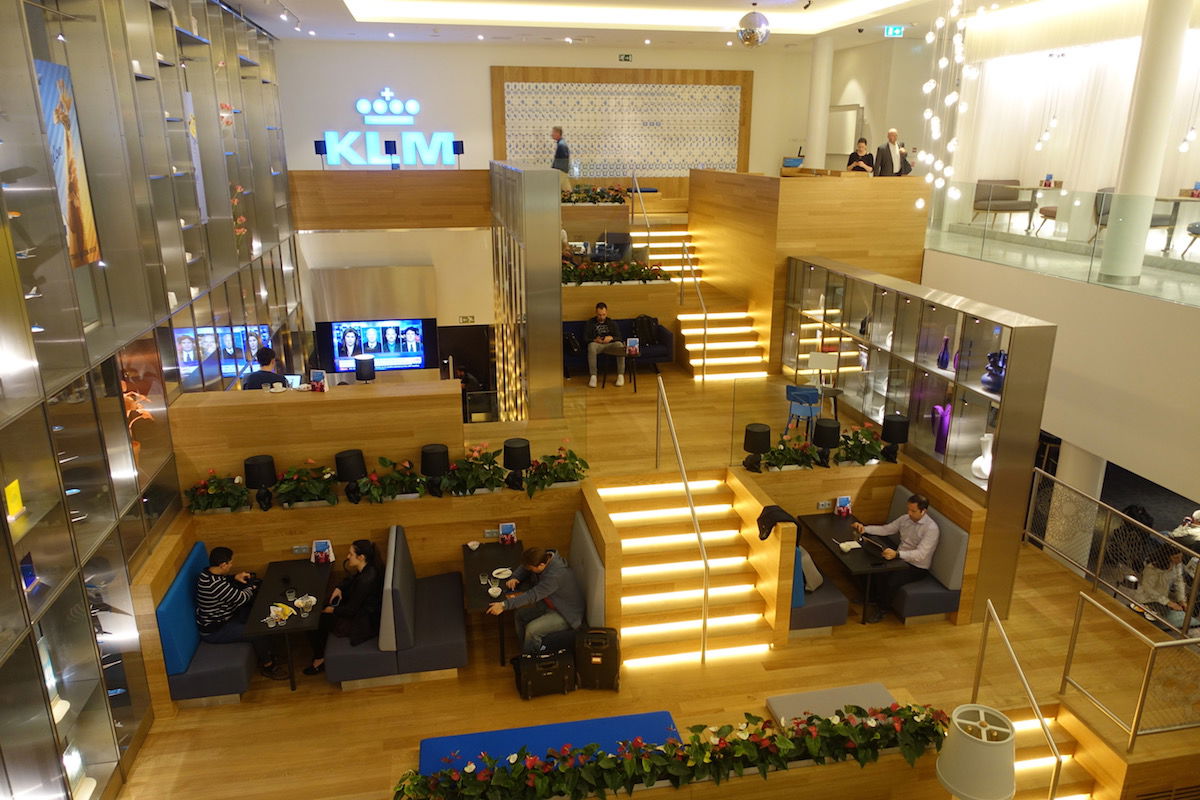 Bottom line
Air France passengers traveling in business class on regional flights are in for a treat, thanks to the new Air France Lounge in Terminal 2F at Paris CDG. Physically the lounge looks great, with huge windows, a lot of space, two levels, and very nice looking interior design. Even beyond that, I've found catering, including both food and drinks, to generally be quite good at Air France lounges.
What do you make of Air France's new lounge at CDG?