Turkish Airlines has just revealed that they're launching nonstop flights from Istanbul to Ulaanbaatar, Mongolia, and in the process they're cutting what I consider to be the world's most intriguing fifth freedom flight.
What Is A Fifth Freedom Flight?
For those of you not familiar with fifth freedom flights, it's when an airline flies between two countries they're not based in, and they have pick-up rights.
These kinds of flights are operated for a variety of reasons, including:
it may not be possible to fly a route nonstop due to the distance, so a stop is required
It may be that there's not enough demand to operate a flight nonstop, so by adding a stop they can increase demand
There are dozens of fifth freedom flights out there, ranging from Singapore Airlines' New York to Frankfurt flight (continuing to Singapore), to South African Airways' Washington Dulles to Accra flight (continuing to Johannesburg), to Emirates' New York to Milan flight (continuing to Dubai).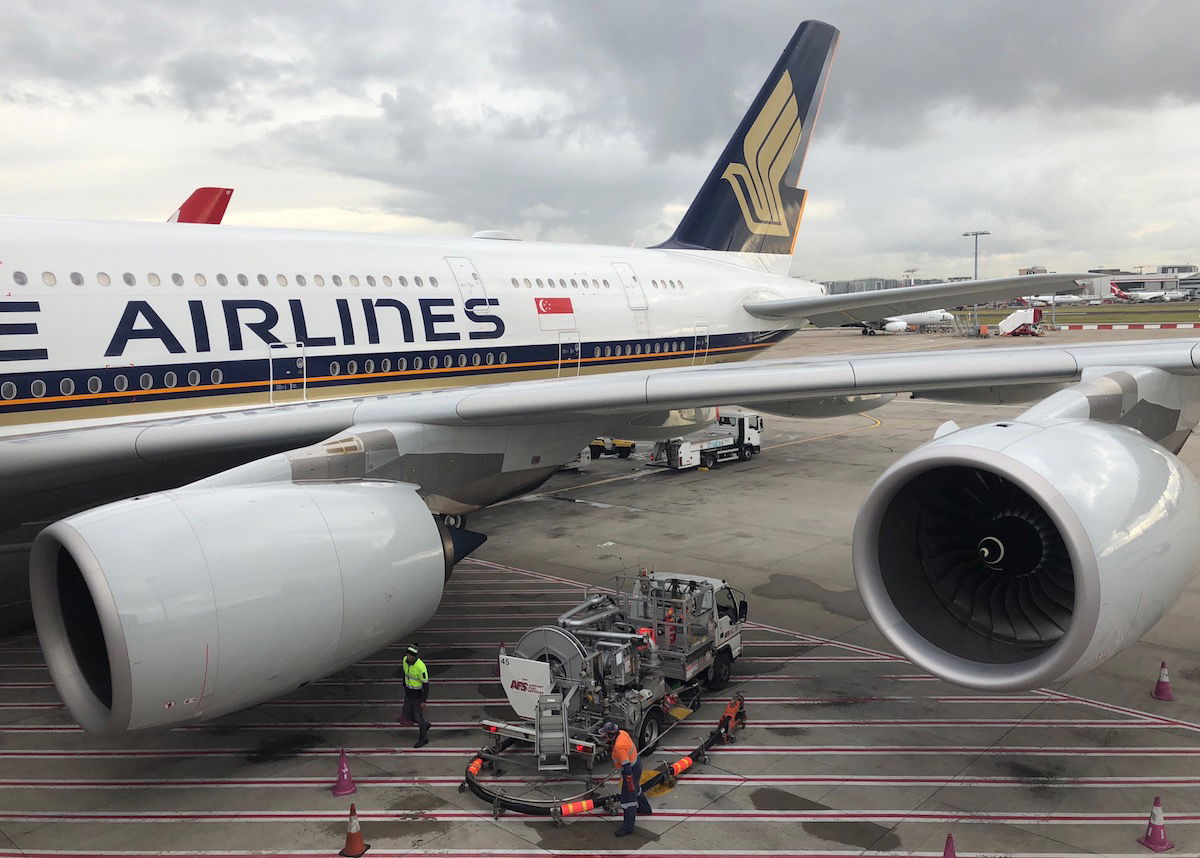 Singapore Airlines flies from New York to Frankfurt
However, none of those compare to the intrigue of what I consider to be the world's coolest fifth freedom flight, which is soon being cut (and no, I'm not talking about Cathay Pacific's New York to Vancouver flight, or Air New Zealand's Los Angeles to London flight, both of which are being cut as well.
Turkish Airlines' Bishkek To Ulaanbaatar Flight
Turkish Airlines operates to more countries than any other airline in the world, and one of those countries is Mongolia. However, they don't exactly go direct, unless you're coming from Kyrgyzstan.
Turkish Airlines flies from Istanbul to Bishkek to Ulaanbaatar, and I maintain that the second portion of that trip is the world's most intriguing fifth freedom flight.
Now, this does seem like a rather unpleasant flight — if you take the whole thing then it's nearly 4,000 miles on a 737-800.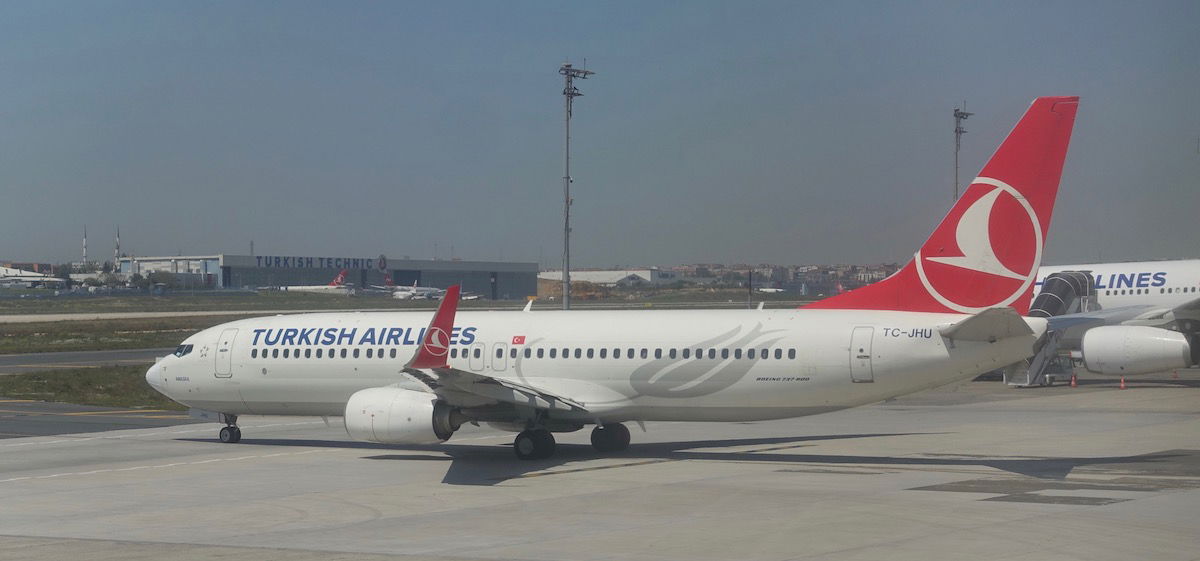 For anyone who is curious, the airline operates the route 3x weekly with the following schedule:
TK342 Istanbul to Bishkek departing 2:55PM arriving 11:05PM
TK342 Bishkek to Ulaanbaatar departing 12:05AM arriving 6:00AM
TK343 Ulaanbaatar to Bishkek departing 7:00AM arriving 9:25AM
TK343 Bishkek to Istanbul departing 10:25AM arriving 1:30PM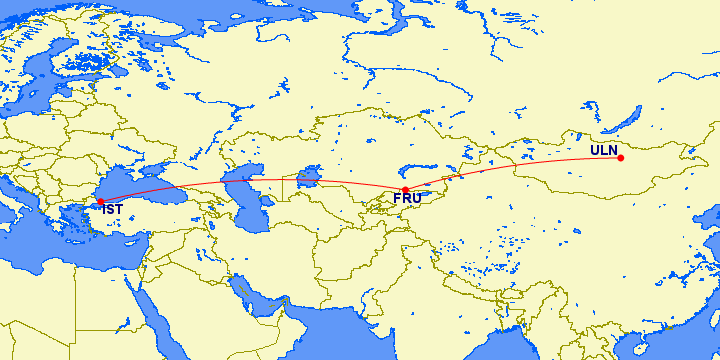 Turkish Airlines Cuts Fifth Freedom Flight, Adds Nonstop Mongolia Flights
Well, if you're like me and have been intrigued by this route, there's some bad news.
As of the end of 2019, Turkish Airlines will be cutting flights between Bishkek and Ulaanbaatar. Now, this is terrible news for the probably six people who desire to fly that route specifically.
However, the airline is maintaining flights between Istanbul and Bishkek, and on top of that, Turkish Airlines is launching nonstop flights between Istanbul and Ulaanbaatar.
As noted by @airlineroute, as of January 1, 2020, Turkish Airlines will introduce 3x weekly nonstop flights between Istanbul and Ulaanbaatar. The airline will operate the route with the following schedule:
TK362 Istanbul to Ulaanbaatar departing 7:55PM arriving 9:20AM (+1 day)
TK363 Ulaanbaatar to Istanbul departing 10:50AM arriving 2:30PM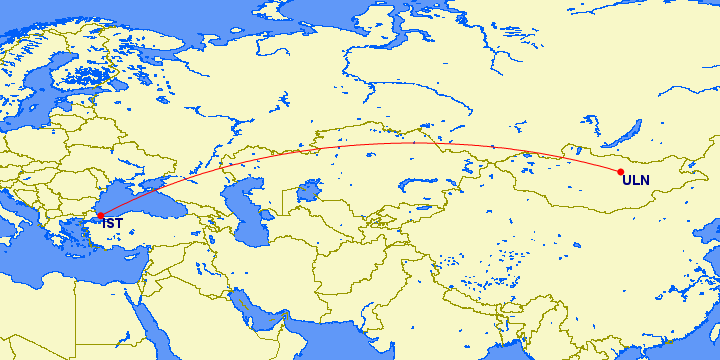 The ~3,800 mile route will be operated by an A330-200, and is blocked at 8hr25min eastbound and 8hr40min westbound.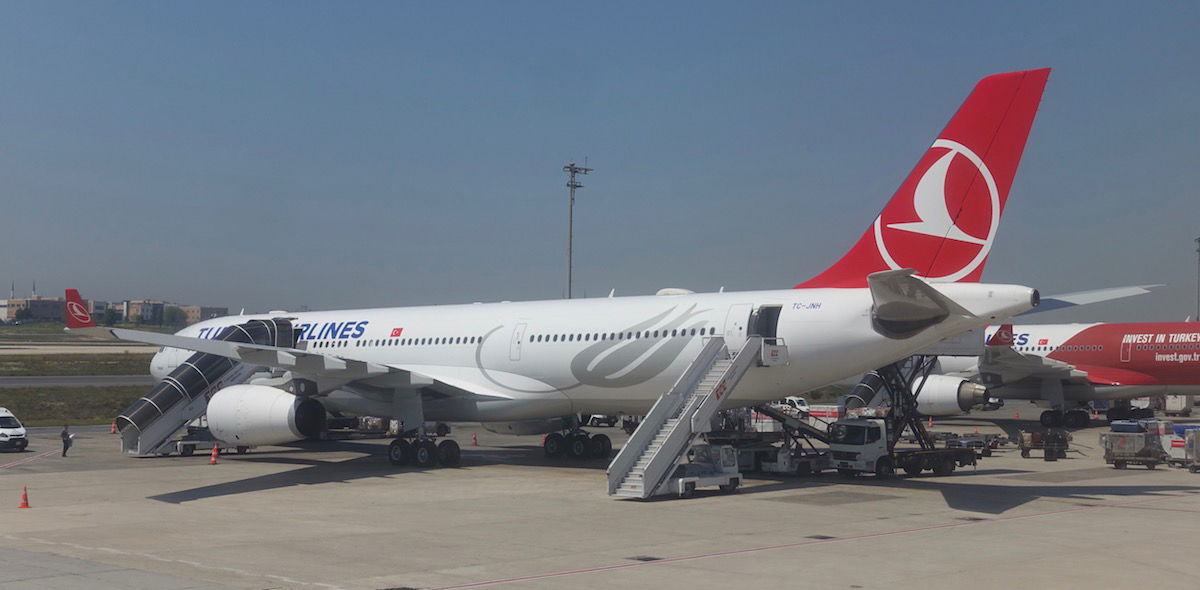 It appears that the flight will be operated by one of Turkish Airlines' high density A330-200s, featuring angled seats in business class (which is still an upgrade over their 737 business class).
Bottom Line
Turkish Airlines will be adding nonstop flights between Istanbul and Ulaanbaatar as of early 2020, which is awesome. At the same time, the airline will be cutting their fifth freedom flight from Bishkek to Ulaanbaatar.
It's pretty cool to see this service expansion on Turkish Airlines' part, as sad as I am to see the end of this quirky fifth freedom flight.