Introduction
Brussels Airlines Check-in New York JFK
Brussels Airlines Business Class New York to Brussels
Brussels Airlines and SAS Business Class Lounges Brussels
Austrian Business Class Brussels to Vienna
Hotel Imperial Vienna
Austrian Senator Lounge Vienna
Austrian Business Class Vienna to Tokyo Narita
ANA Business Class Lounge Tokyo Narita
Turkish Business Class Tokyo Narita to Istanbul
Park Hyatt Istanbul
Turkish Business Class Lounge Istanbul
LOT Business Class Istanbul to Warsaw
Hotel Bristol Warsaw
LOT Business Class Lounge Warsaw
LOT Business Class Warsaw to Chicago
---
Upon landing I followed the signs for "A" transfers, which led me down a rather long and bland series of hallways. Eventually I found myself at a security checkpoint and then passport control, all of which took only a few minutes.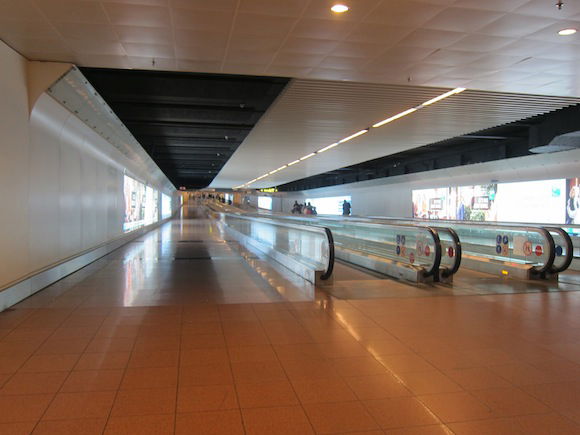 Walk to passport control and security
I'm not sure whether I walked in circles or what, but the journey to the Schengen airline lounges must be one of the most complicated set of corridors I've had to follow.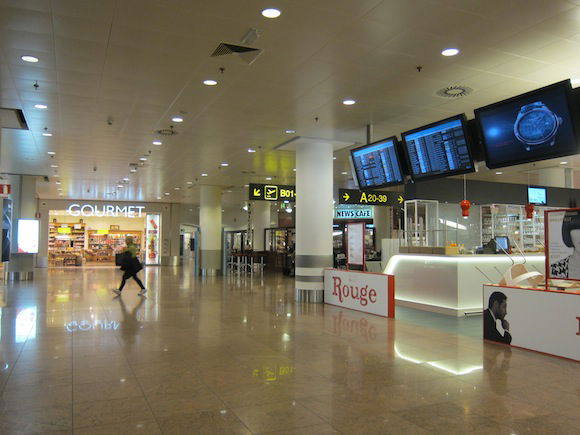 Terminal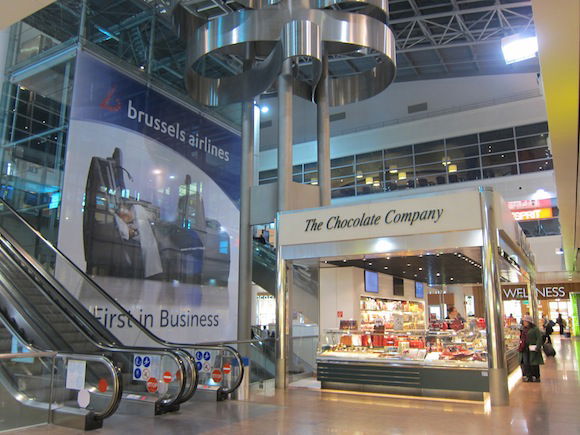 Terminal
Once I made it to the lounge area I found it interesting that there was a general "lounge reception," where you had to show your boarding pass in order to be directed to the correct lounge. There were agents again within the lounge, so this person seemed to just work for the airport and ensure that only those with lounge access could pass. He directed me to the SAS lounge, though I asked if I could check out the Brussels Airlines lounge first, which he agreed to.
As a quick reminder, there are some good alternative options in Brussels for anyone who wouldn't otherwise have access to a lounge, thanks to a credit card with airport lounge benefits.
The Brussels Airlines lounge was located to the left, just behind Brussels' business class seat display.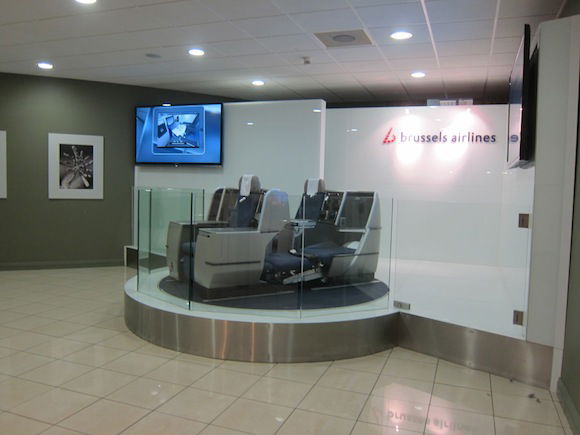 Business class seat display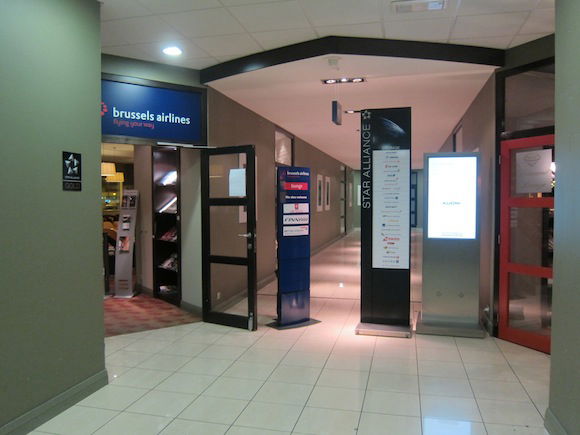 Lounge entrance
At the door I was acknowledged by the rather surly agent.
The lounge really wasn't anything special. It was on the small side and decor was pretty bland.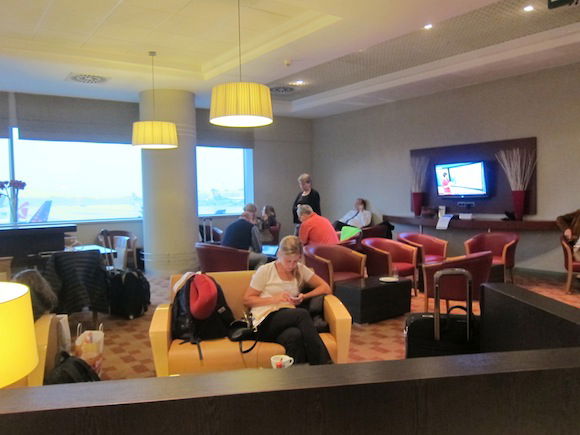 Lounge interior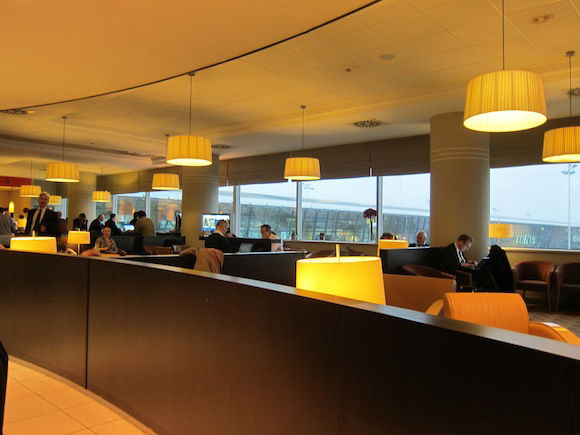 Lounge interior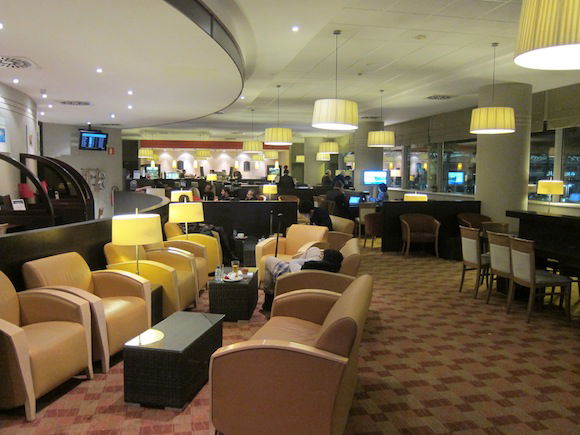 Lounge interior
Internet cards had to be picked up at reception, each good for an hour of free internet.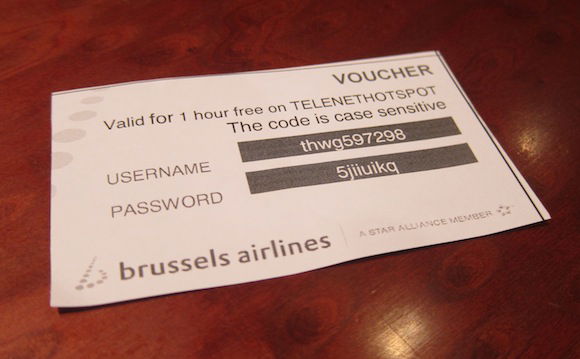 The food spread wasn't especially good either, with just some croissants, toast, cereal, and snack mix. The bar was well stocked, though. And they had "real" Fanta, which it's never too early in the morning to drink!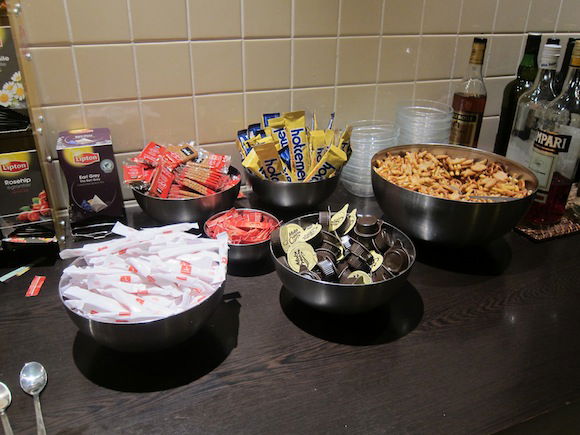 Snack selection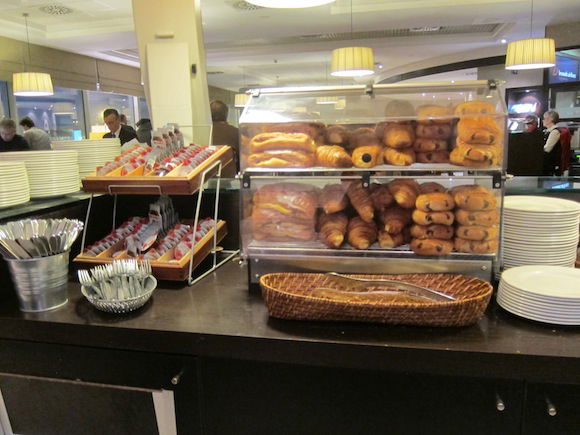 Snack selection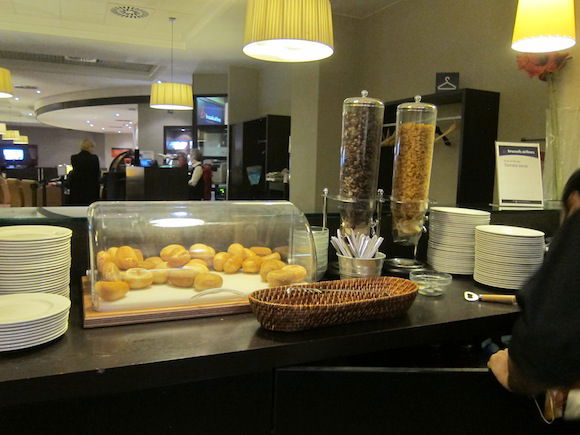 Snack selection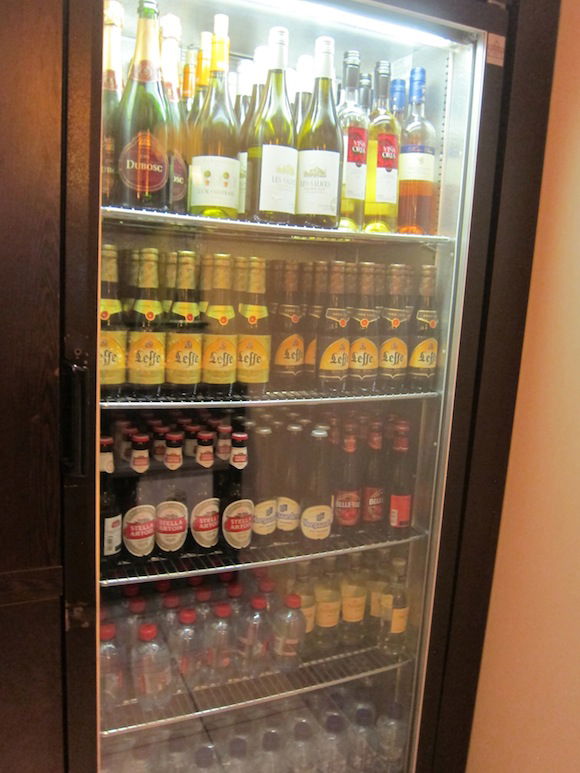 Drink selection
I had about a four hour layover so spent the first two hours in the lounge getting caught up on some work. After that I headed over to the SAS lounge, which in retrospect I should have visited from the very beginning.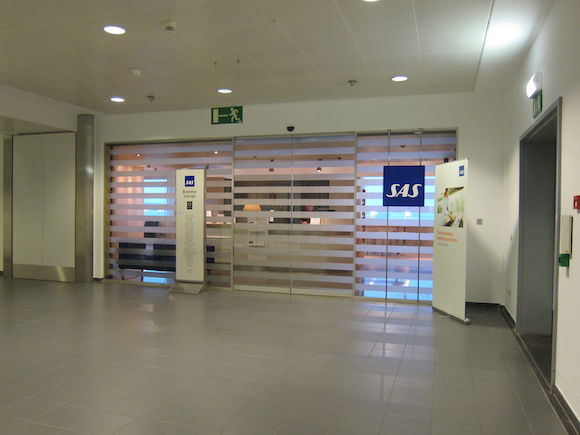 SAS lounge entrance
The guy at the entrance was rather surly and when I asked for an internet code he handed over one. I asked if I could get a second one for my phone, and he responded with "yes, but you don't get any more then, okay?" I guess given SAS' financial situation I can't blame them. 😉
This lounge was spacious, airy, and empty. Maybe I'm missing something, but how is it that SAS has so much nicer of a lounge in Brussels than Brussels Airlines?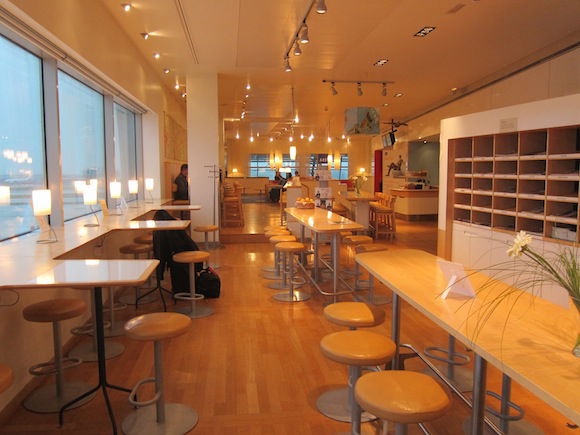 SAS lounge interior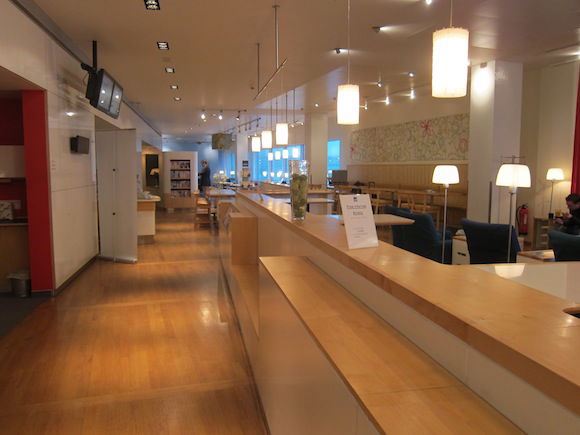 SAS lounge interior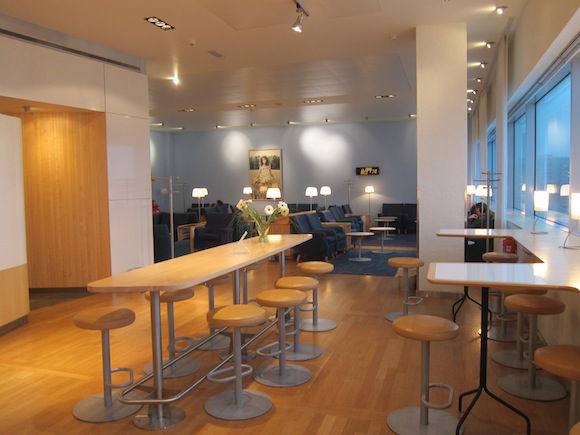 SAS lounge interior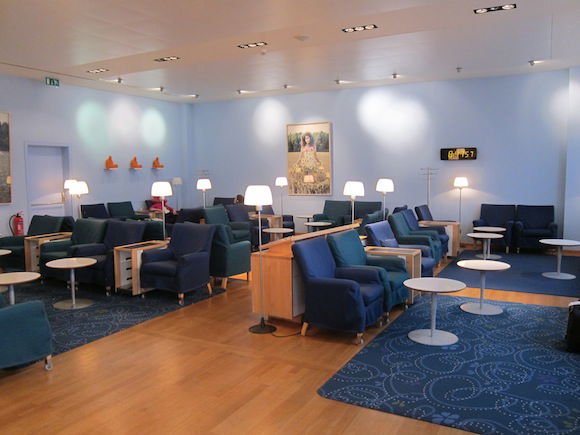 SAS lounge interior
The food spread was pretty lame, though, with just toast and croissants.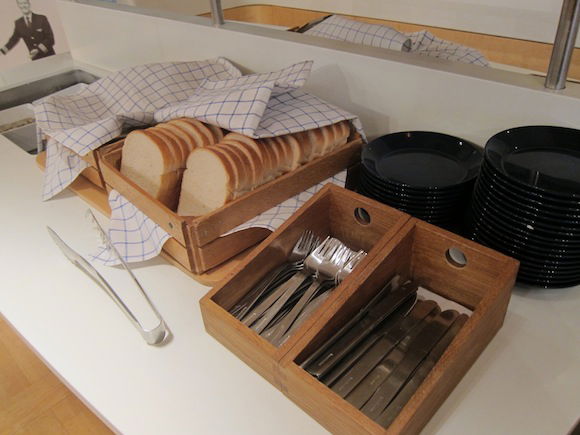 Food spread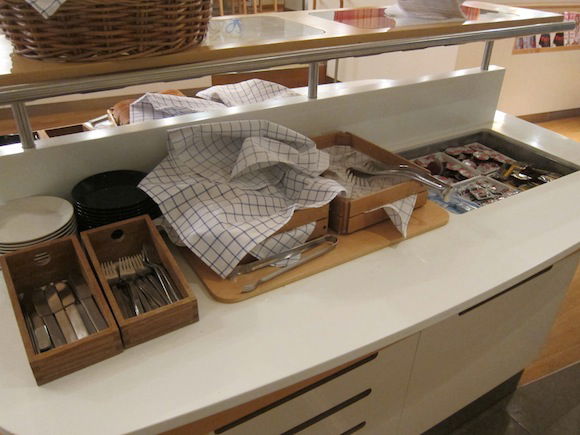 Food spread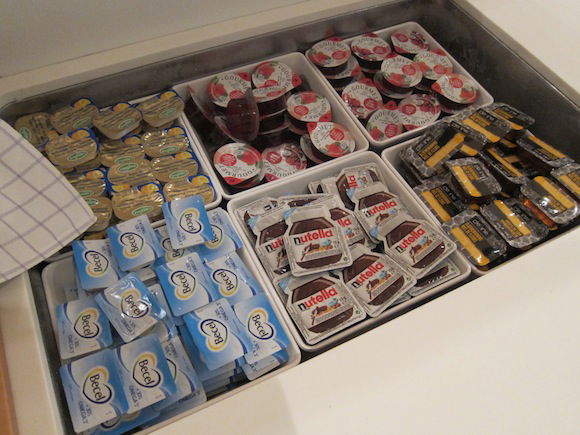 Food spread
The drink cooler was well stocked, though, and much like the Brussels Airlines lounge there was Fanta!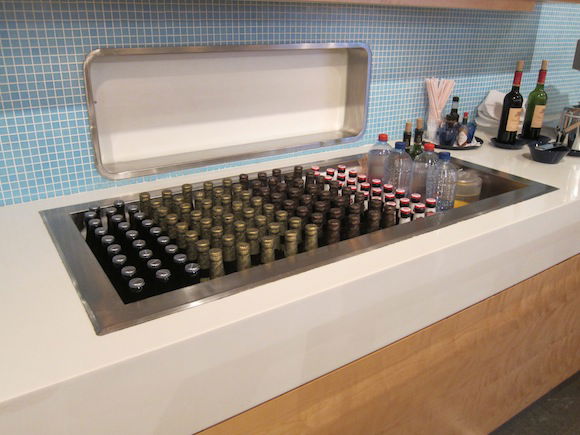 Drinks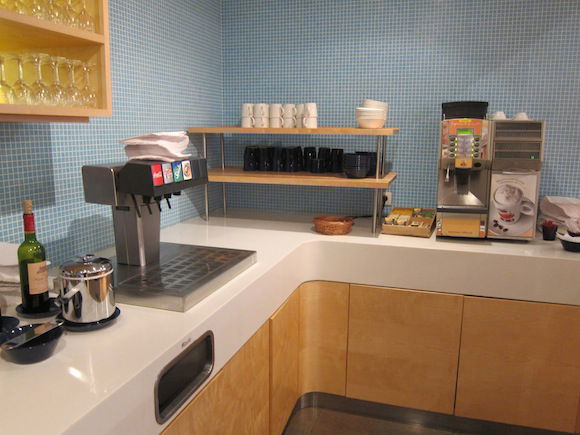 Soda and coffee
I spent about an hour online before heading to my departure gate, A40. While I found most of Brussels Airport to be pretty depressing, the "A" concourse was stunning, probably one of the nicest terminals in Europe.

"A" concourse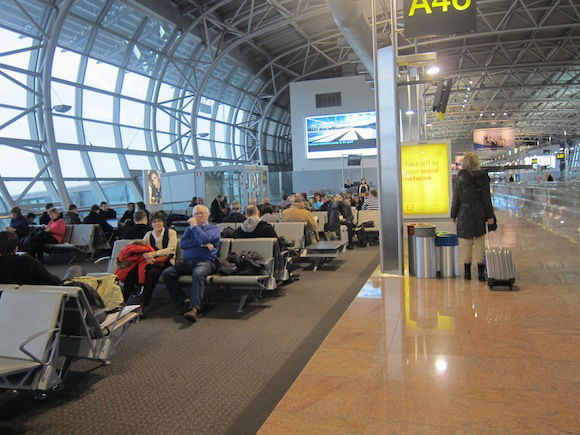 My departure gate, A40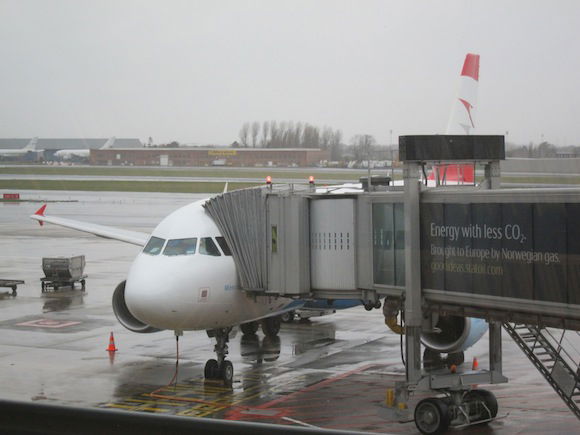 Airbus taking me to Vienna
About 25 minutes before departure boarding was announced for my flight to Vienna, and I was surprised to see they had a priority lane that actually worked (which is fairly rare among European airlines in my experience!).
I was ready to make it to Vienna and get some fresh air, weather permitting!