Update: See this post for a full, detailed review of the brand-new Turkish lounge at the new Istanbul Airport that opened in 2019.
I arrived at Istanbul Airport at around 3PM after a 40 minute taxi ride from the Park Hyatt. I intentionally arrived a bit early since I was looking forward to visiting the Turkish lounge, which I had heard great things about.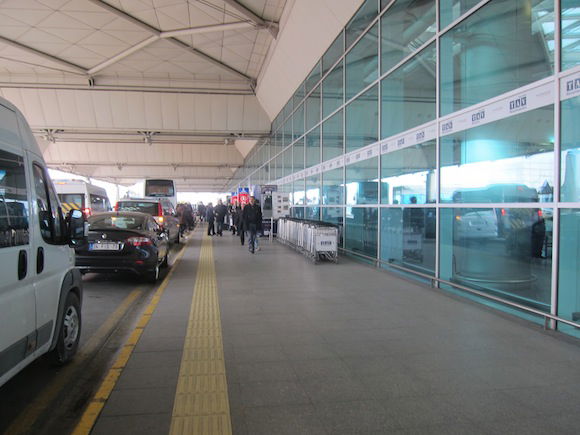 Terminal exterior
Immediately inside the terminal was a security checkpoint where all bags were screened. That queue took about 15 minutes.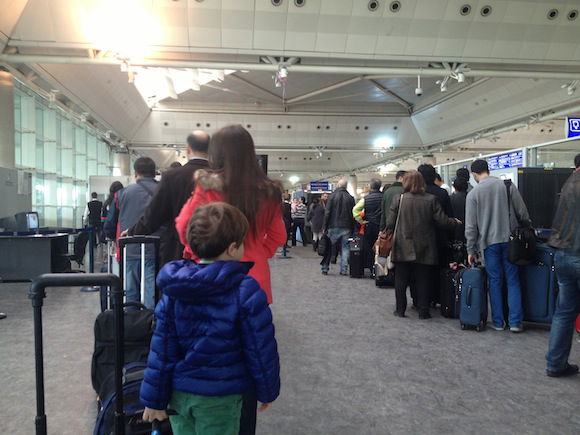 First screening checkpoint
Once inside the terminal I tried to find the LOT check-in counter, though the check-in monitor didn't indicate where LOT check-in was located. So I walked around the terminal once looking for the counter, though couldn't find it.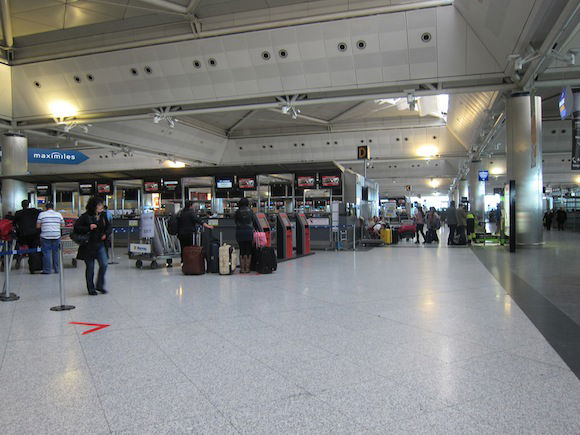 Check-in counters
After thinking I was going crazy for not being able to find the counter I went to the information desk, and they informed me they would use counter "C," though it would only be opening at 3:45PM, which is only 1hr40min before departure. While I realize they only have one flight a day, I do find it rather odd that they open their check-in counter less than two hours before departure.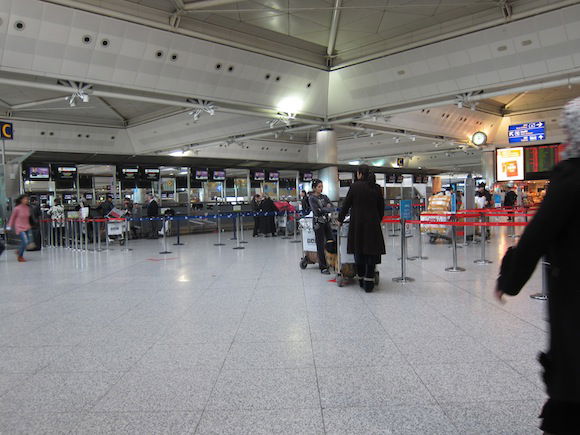 LOT check-in
So I had a seat for about 25 minutes as I waited for the counter to open. In the meantime a long queue formed at the counter.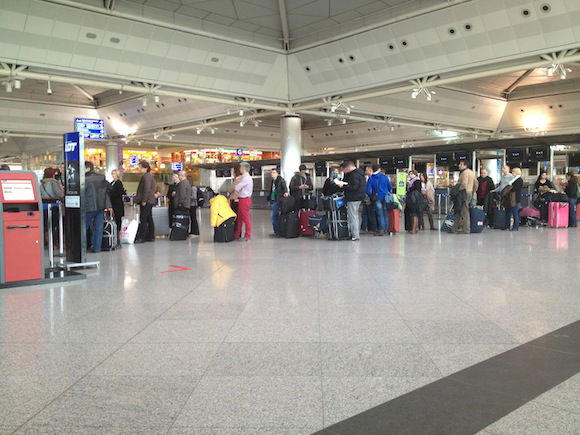 Check-in queue
At around 3:50PM two agents showed up to begin the check-in process. There must have been close to 100 people in the queue, though fortunately there was a separate business class queue. When check-in opened and I got in that queue, though I got evil looks from just about everyone, who thought I was cutting the line. But instead of just giving me the evil eye there was a rush of people from the other queue that got right behind me, thinking it would be a good way to cut the line. Oops.
My boarding pass was quickly issued and I cleared security and headed into the secure area. I turned left towards the Turkish lounge, even though my flight was leaving from the other end of the terminal.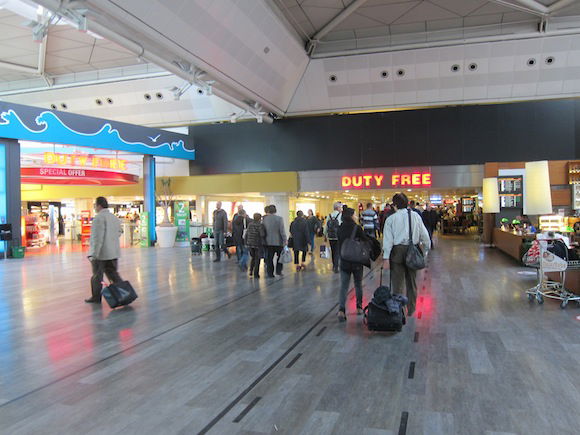 Terminal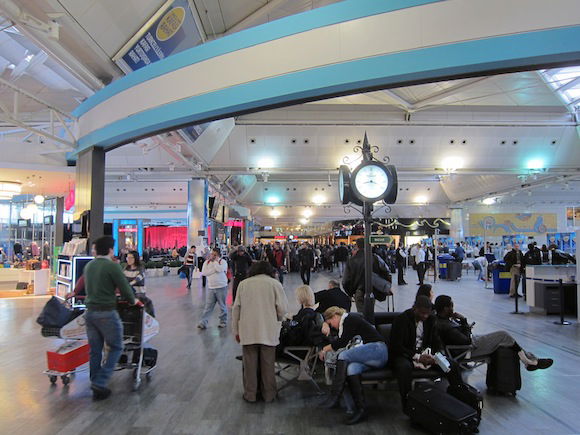 Terminal
At the far end of the terminal was the entrance to the Turkish lounge, which had a rather interesting exterior with really high glass panels covered by curtains.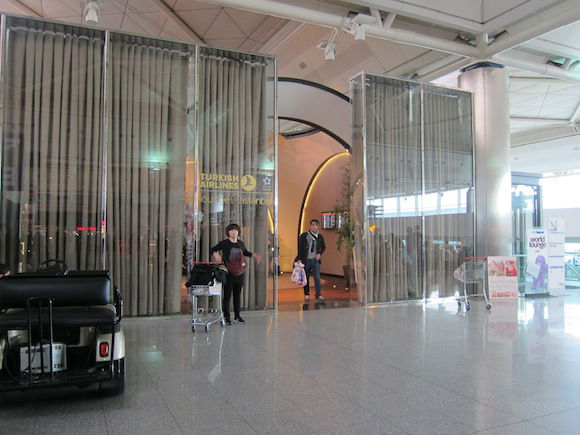 Lounge entrance
Interestingly this lounge has "gates" whereby you can scan your boarding passes to be admitted, which is the first time I've ever seen that. Since I was traveling on a partner airline it didn't work, and an agent needed to manually let me in.
I had heard great things about this lounge, but it was even nicer than I expected. The lounge was massive and the architecture of the lounge was just awesome.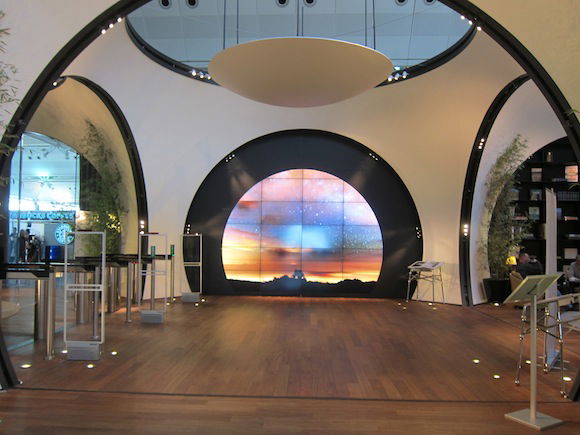 Lounge entrance
Right near the entrance were some lockers for storing your bags, which I thought was a great feature for anyone that may have a long layover and wants to go into the city without taking their bags with them.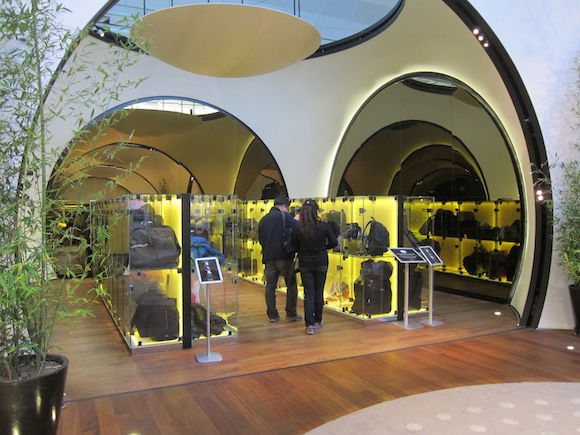 Lockers
Right across from the lockers was a billiards table with a library design.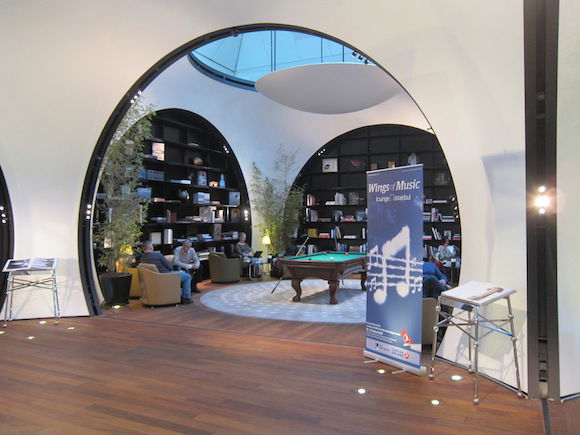 Billiards table
Each section of the lounge had a "dome" of sorts, with plenty of seating, both at tables and on couches.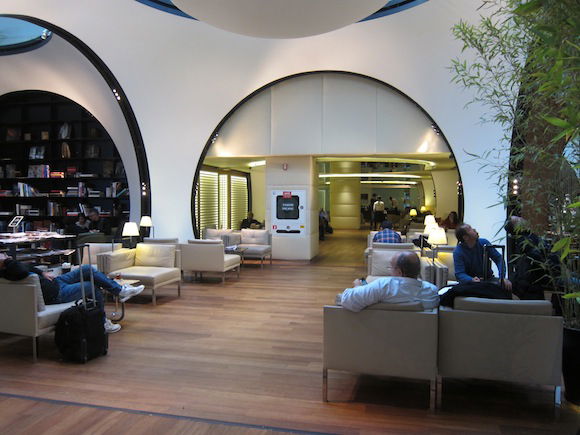 Lounge seating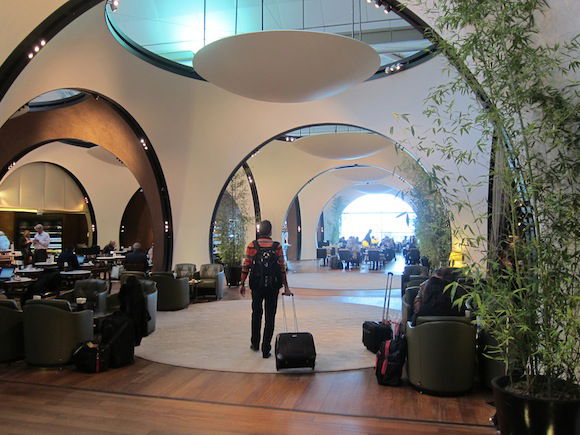 Lounge seating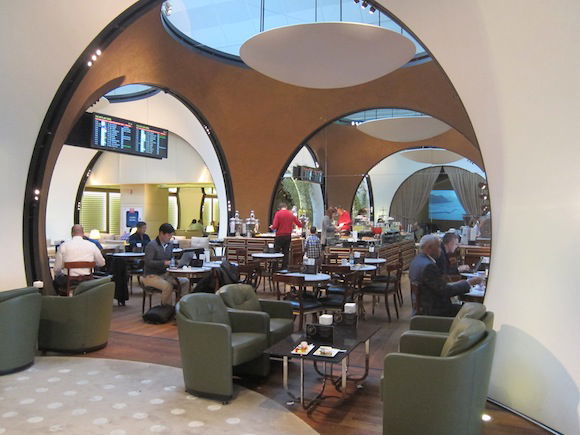 Lounge seating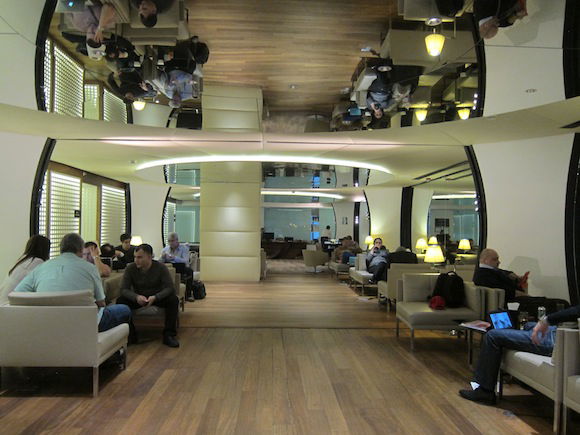 Lounge seating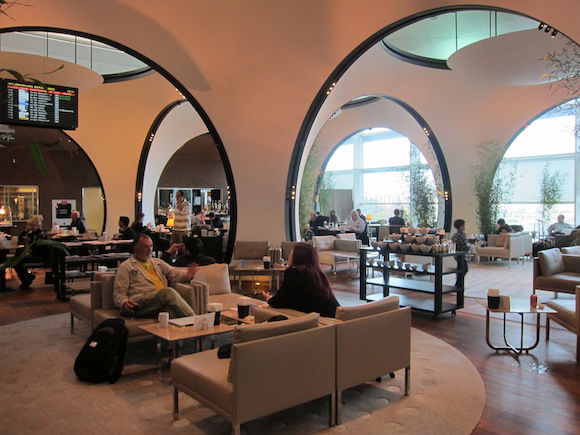 Lounge seating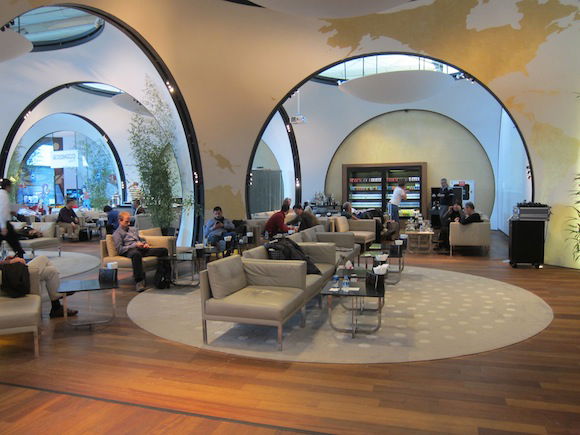 Lounge seating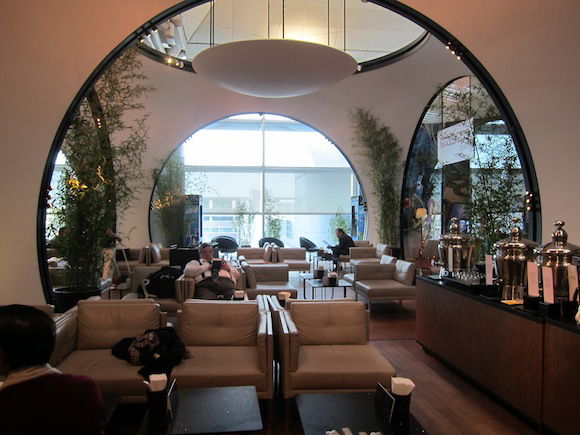 Lounge seating
There was even a movie theater and kids play area.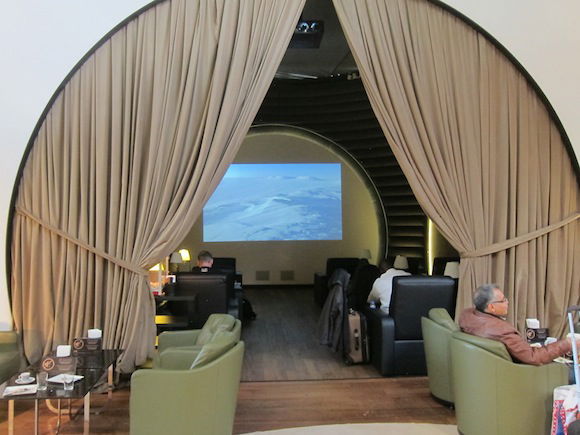 Movie theater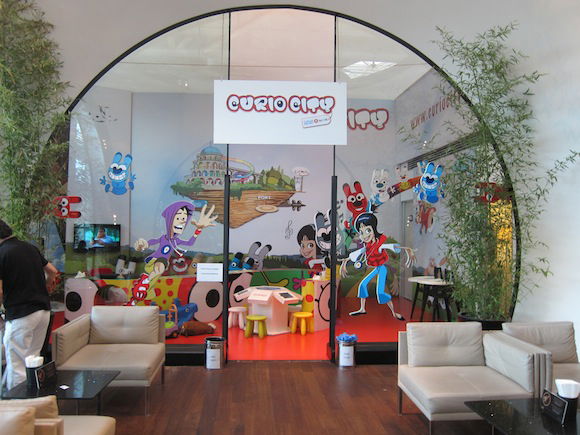 Kids play area
The most impressive aspect of the lounge had to be the food and drinks. There were several well stocked bars, with both soft drinks and booze.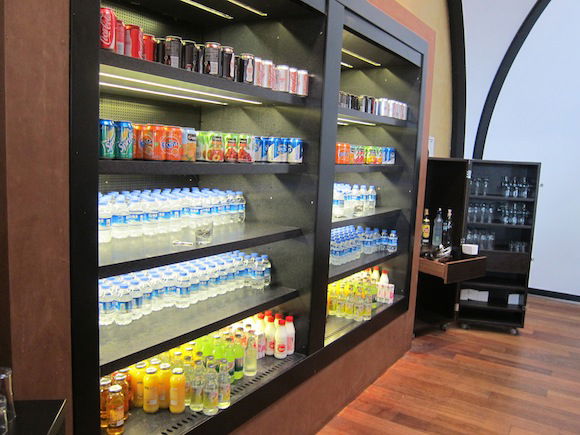 Soft drinks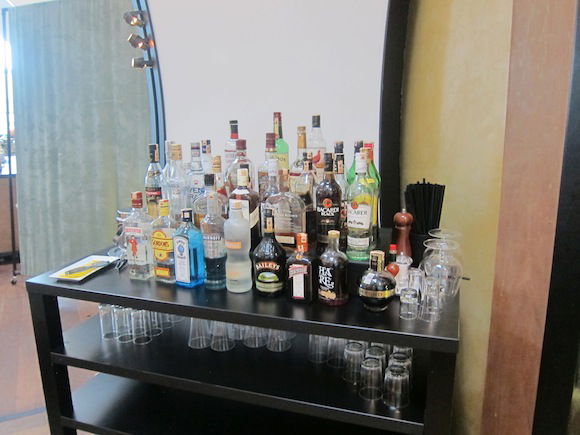 Bar
Much like onboard Turkish, the catering in the lounge is done by DO & CO, so is top notch. The spread is as extensive as I've seen in many first class lounges.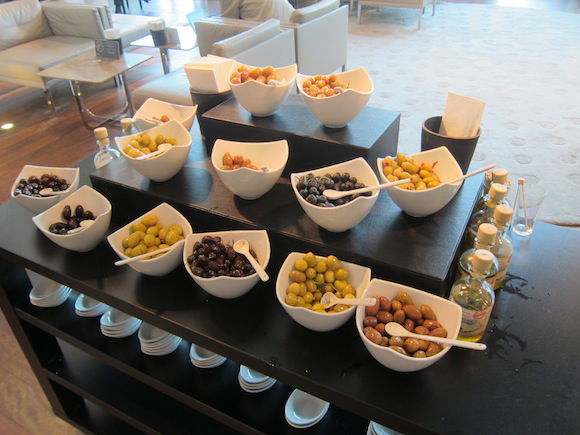 Buffet

Buffet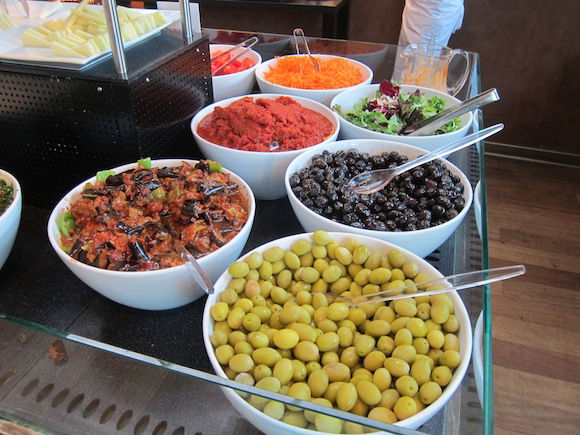 Buffet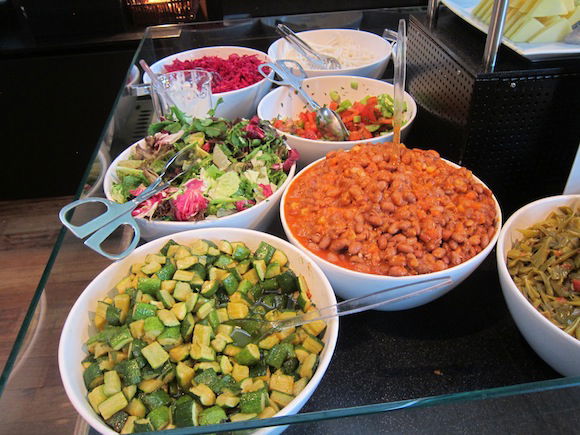 Buffet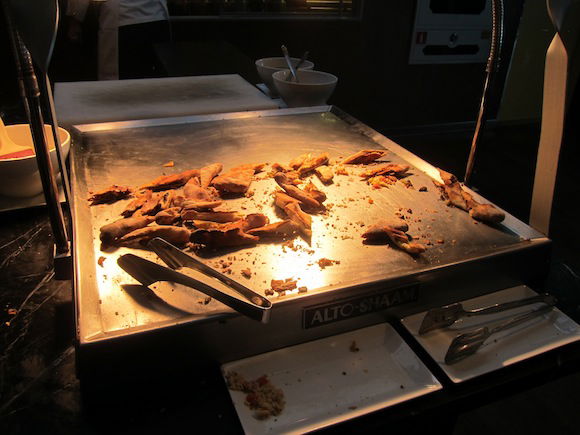 Buffet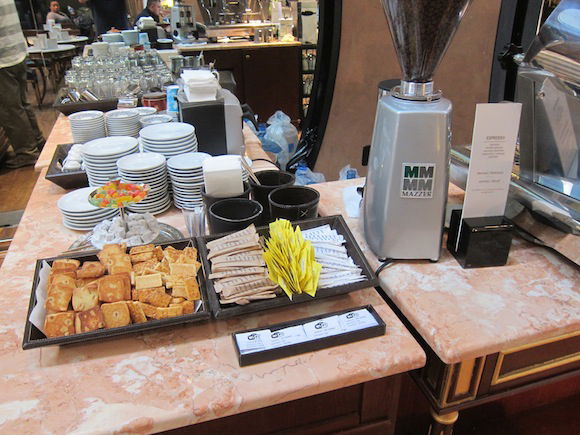 Buffet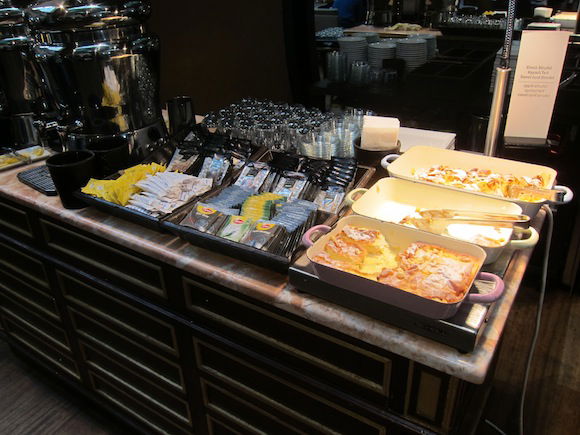 Buffet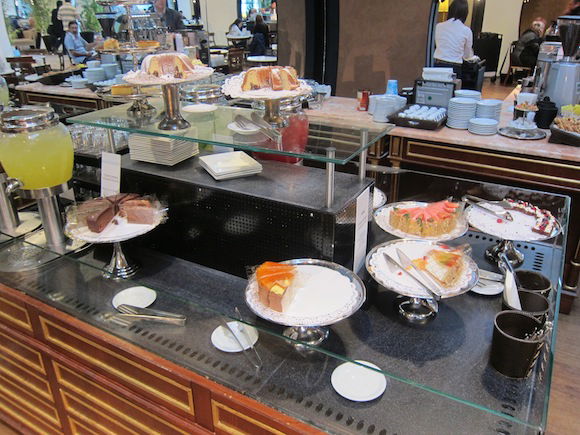 Buffet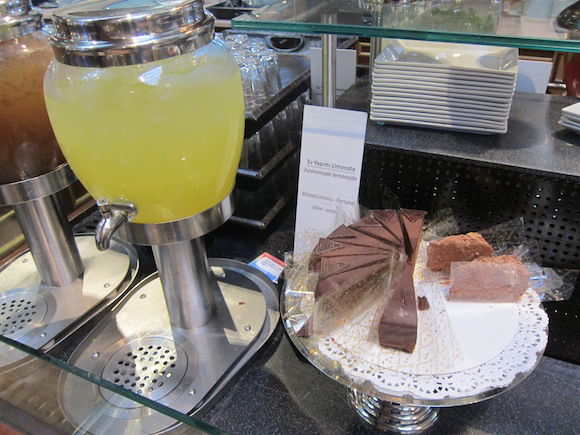 Buffet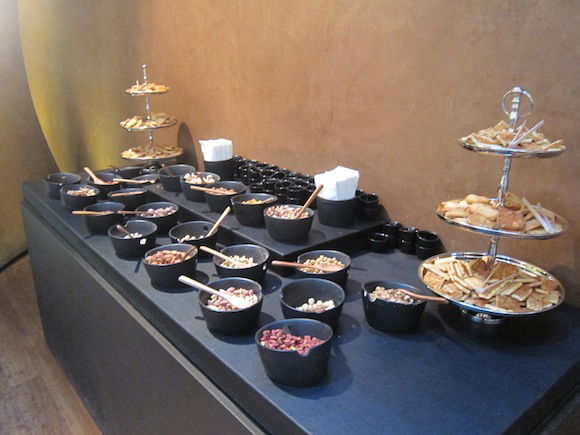 Buffet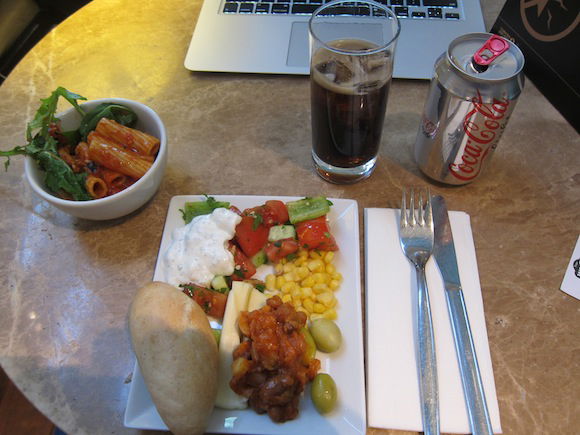 Lunch
The Wi-Fi speed in the lounge was decent, which kind of surprised me given how huge the lounge is. At around 4:50PM I decided to head to gate for my 5:25PM flight.
On the whole this is a phenomenal lounge. I'd say along with the Virgin Atlantic Clubhouse at London Heathrow this is the best business class lounge in the world, and on par with many top first class lounges.