---
I arrived at gate 211 shortly after 5PM after a 10 minute walk from the lounge, and was surprised to find boarding hadn't even started.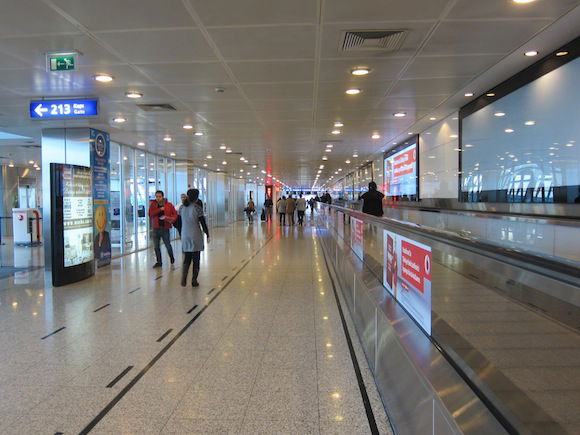 Walkway to departure gate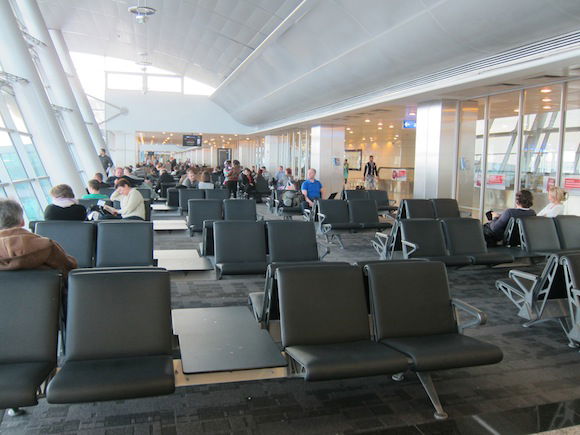 Departure gate
As a matter of fact the jet bridge wasn't even up to the plane, which I found a bit odd.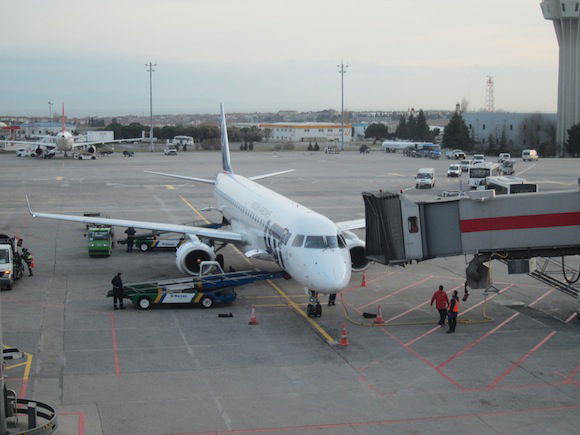 My plane to Warsaw
At around 5:20PM, just five minutes before our scheduled departure time, boarding was announced. It was a mad rush for the jet bridge as I've only otherwise seen on a domestic China flight, as everyone not only ran for the jet bridge, but shoved too.
LOT 136
Istanbul (IST) – Warsaw (WAW)
Saturday, February 2
Depart: 5:25PM
Arrive: 7:00PM
Duration: 2hr35min
Aircraft: Embraer 195
Seat: 2A (Business Class)
Upon boarding I could immediately tell the experience was a bit different than travel on most other European airlines. Typically intra-European flight attendants are on the junior side, young, and sharp looking. At the door on this flight were two rather frumpy looking flight attendants that must have been in their late 50s or early 60s Don't get me wrong, they were extremely friendly, though it was just in such stark contrast to what I've experienced on other airlines.
Intra-Europe business class is nothing more than coach with a blocked middle seat. This was an Embraer aircraft with only four seats per row, meaning there were no middle seats. As a result the aisle seat was simply blocked on both sides in each of the three business class rows.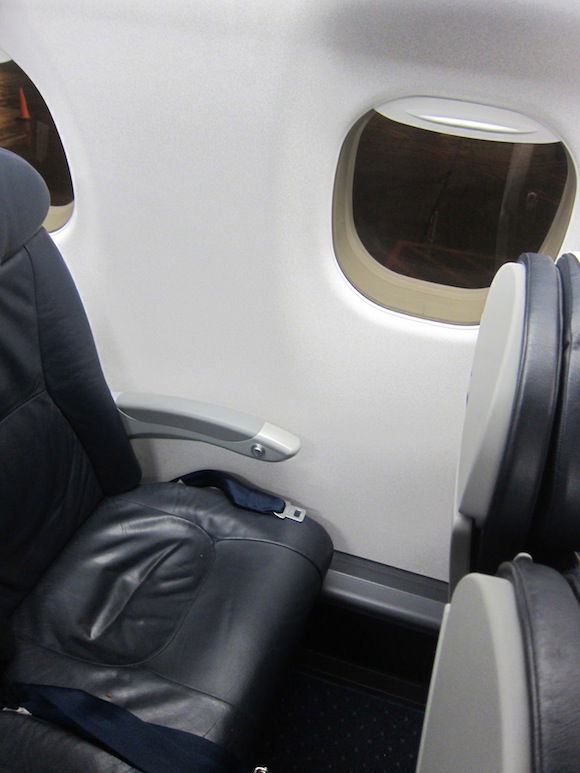 My seat, 2A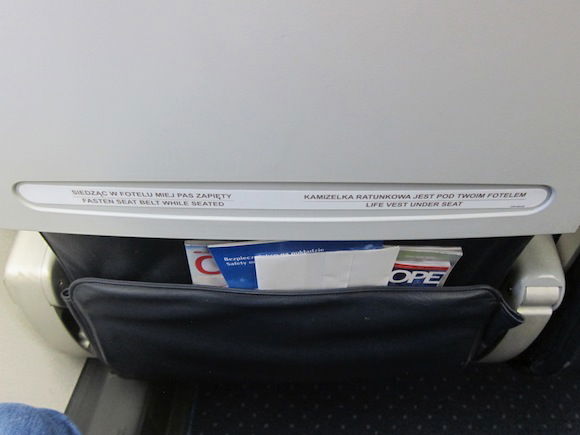 Legroom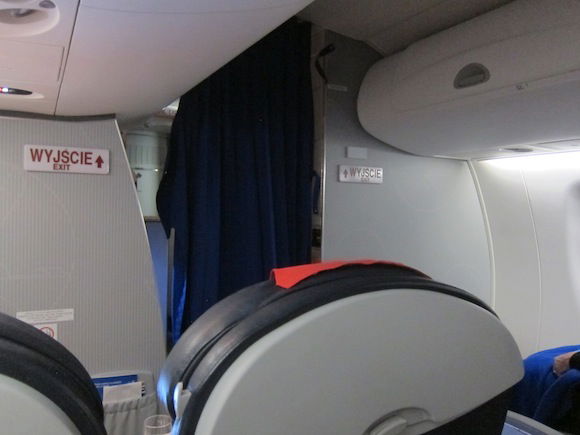 View from 2A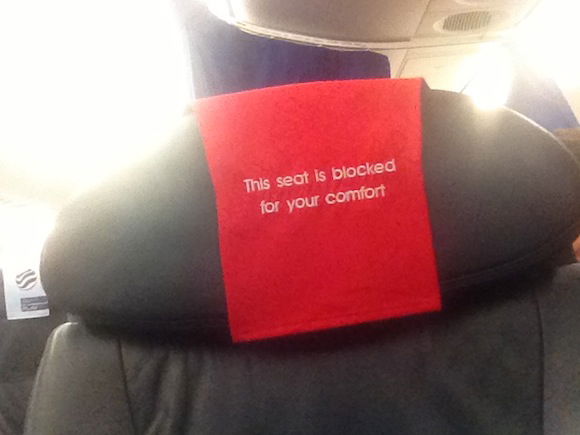 Blocked aisle seat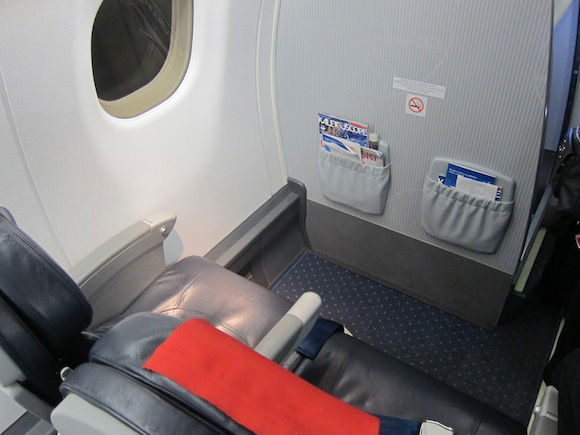 Row one
Watching the boarding process was fascinating. I've never seen people grab so many newspapers. The flight attendants had placed newspapers in the galley, and most passengers didn't grab just one, but a handful. Admittedly the in-flight entertainment on this flight is limited, though I've never seen people grab so much reading material.
As boarding finished up one of the three flight attendants offered business class passengers pre-departure beverages, and I had a cup of water. Five of the six business class seats were taken at this point.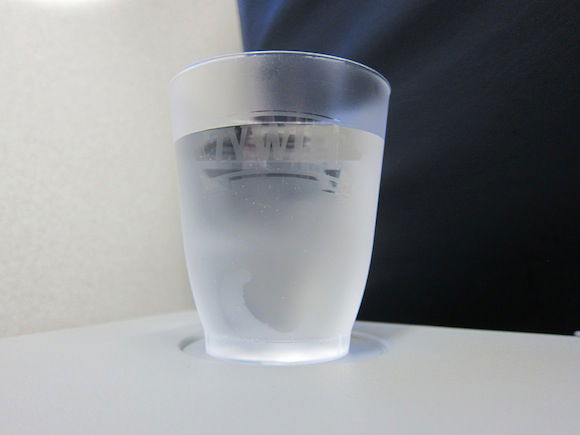 Pre-departure beverage
As we pushed back the flight attendants began their manual safety demonstration, though my eyes were glued to the window for what must have been one of the most beautiful sunsets I've ever seen. It was simply breathtaking, and there's nowhere I'd rather experience one of those sunsets than at an airport with planes in the background.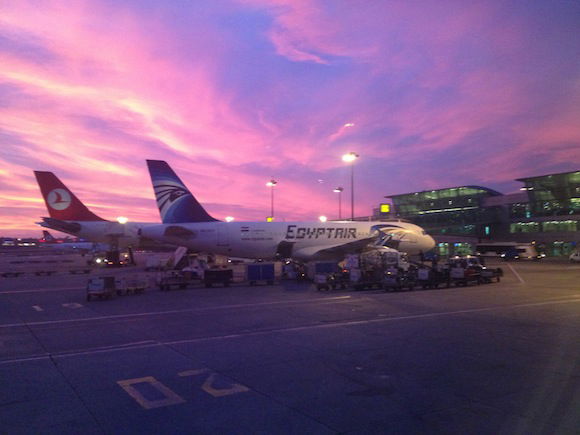 Sunset!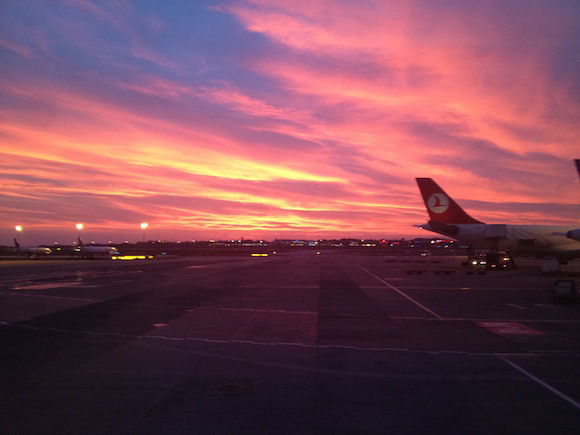 Sunset!
We taxied out to runway 17 for departure, which was about a 15 minute taxi, and we had about a dozen planes ahead of us on top of that. While we queued the captain made his welcome aboard announcements and informed us of our flight time of 2hr20min, anticipating a late arrival in Warsaw due to our late departure and the long queue for takeoff.
Onboard service began about 20 minutes after takeoff, starting with packaged refreshment towels.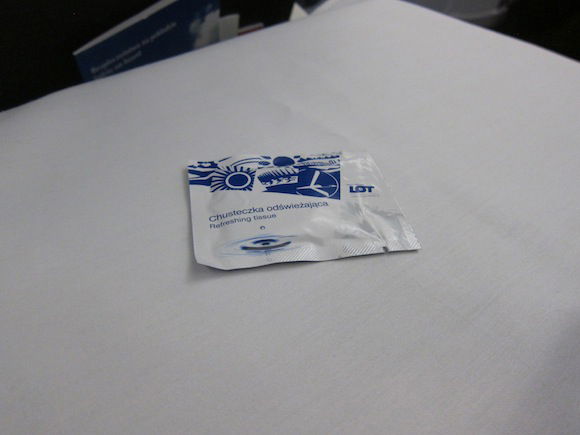 Refreshment towel
Next the cart was rolled around with dinner. There were no options and the meal was simply placed on my tray table with a smile. In contrast to the amazing catering on my Austrian flight between Brussels and Vienna, this meal had two doses of mystery meat.
The flight attendant's English was lacking (and I could probably polish up my Polish a bit), though I tried to ask her what the main course was — "shee-ken." I then asked her what the food at the top left was, and she responded with a hoarse voice "shee-ken alzo." 😉
Given the "meat" situation in Poland, that's all I needed to know. I was going to stick to the packaged chocolate bar and dessert, which was delicious. I ordered a Diet Coke, and when I asked for a refill the flight attendant just brought me the entire 20 ounce bottle. Cool.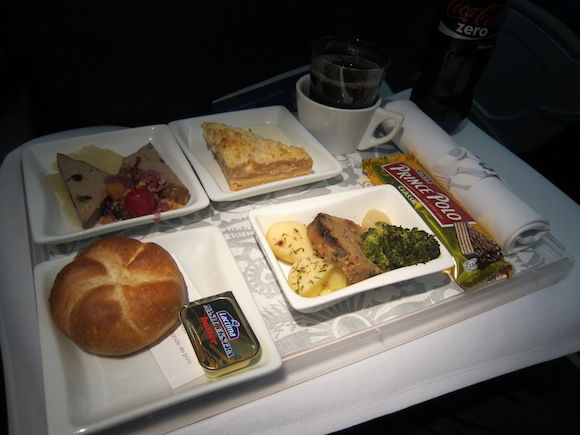 "Chicken" Dinner
I spent the rest of the short flight working a bit on my trip report, and we touched down in Warsaw about 30 minutes behind schedule.
We parked right next to a LOT 767 in Star Alliance livery, and I headed towards immigration, which was quite a walk.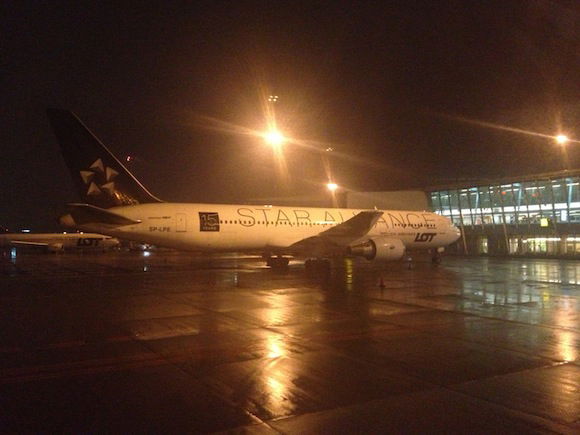 LOT 767
Fortunately there was no queue, and I found myself landside within minutes, where a driver was waiting to take me to Hotel Bristol (which is a whole other adventure).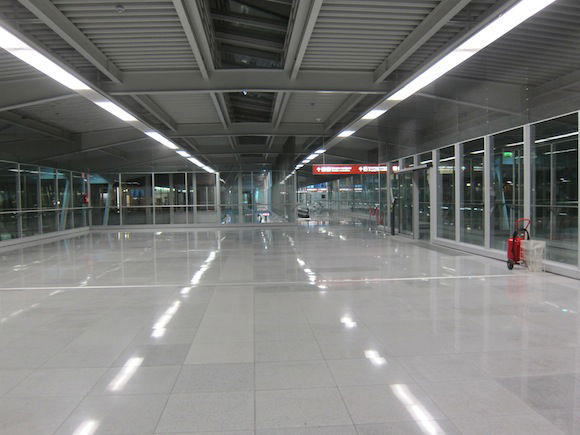 Terminal
Yeah, LOT intra-Europe business class leaves a lot to be desired.