---
Austrian 352
Brussels (BRU) – Vienna (VIE)
Wednesday, January 30
Depart: 10:10AM
Arrive: 12:00PM
Duration: 1hr50min
Aircraft: Airbus A319
Seat: 2C (Business Class)
Upon boarding I was greeted by the super-friendly purser and took my seat in row two. Intra-Europe business class is nothing more than coach with a blocked middle seat with improved food and service, though that's perfectly fine for such a short flight. Today there were three rows of business class (the cabin size is flexible based on demand, and they simply move the divider/curtain with every flight), though there were only two other passengers. They both sat in row one, while I had rows two and three to myself.
The legroom was fine by coach standards, maybe 31″ or so.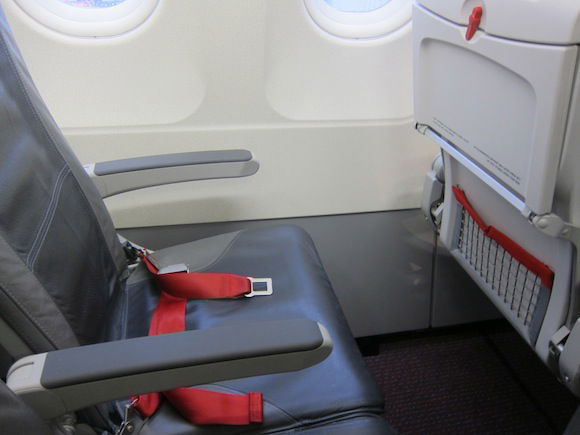 Seat 2A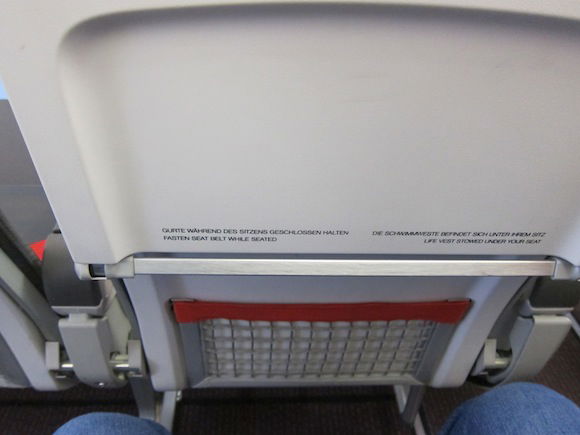 Legroom in 2C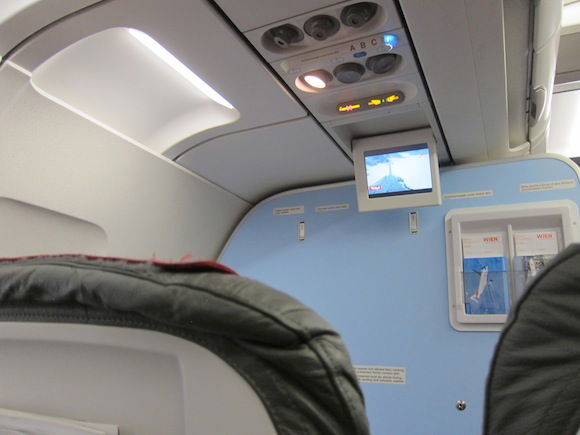 View from 2C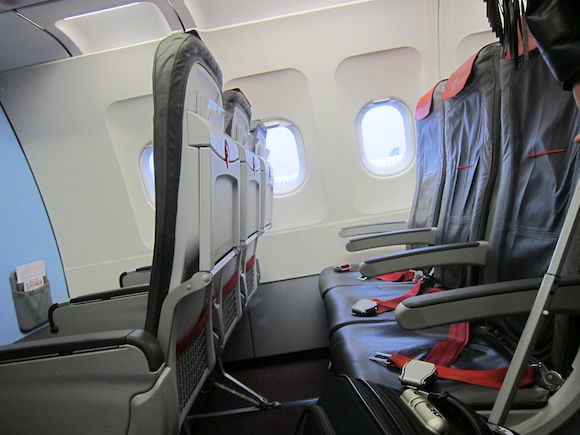 Seats 2D & 2F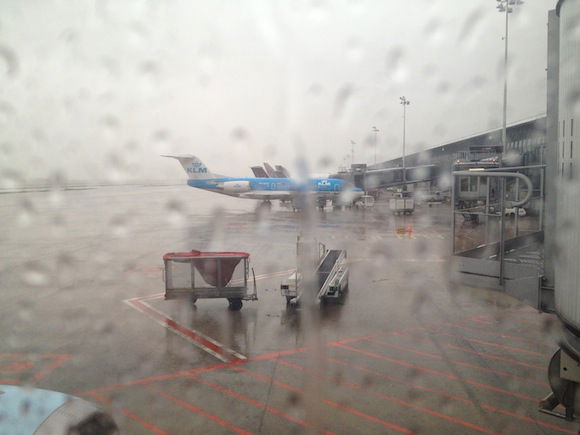 View before pushback
Boarding was completed within about 15 minutes, at which point the captain made his welcome aboard announcement informing us of our flight time of 1hr20min. As we pushed back the safety demo began, and by the time it was complete we were almost ready for takeoff on runway 25R. It was a rather rainy day and we hit some chop on the climb out, though once we broke through the clouds it was a beautiful day.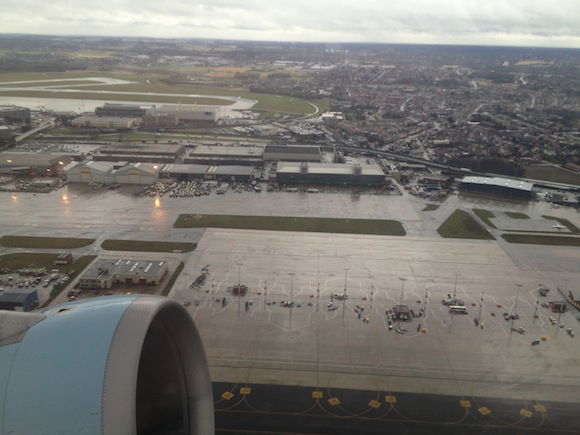 View after takeoff
About 15 minutes after takeoff the meal service began. I've come to expect intra-Europe food to be beyond crappy. Lufthansa used to serve decent food in business class within Europe a few years back, though as of late it has been nearly inedible. That's why I was shocked when I was served a delicious, hot meal. It consisted of a salmon starter, shepherd's pie, hot bread roll, and tiramisu for dessert. Truly one of the tastiest meals I've had in the sky, let alone on an intra-Europe flight. I didn't realize DO & CO does the catering for Austrian's intra-Europe flights as well, which I guess explains why it was so good.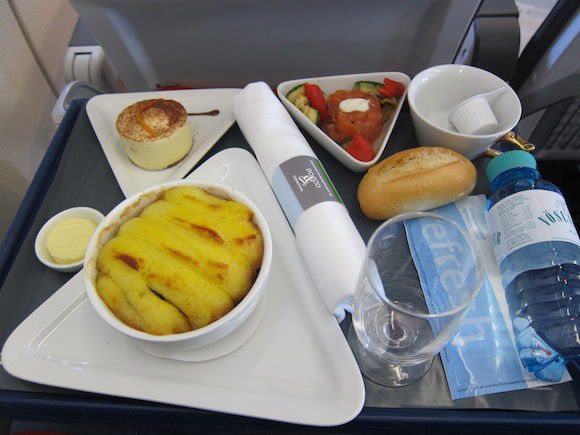 Lunch
The purser working business class was also phenomenal. She was all smiles and about as attentive as I've seen on any airline, and must have been around the cabin every five minutes to offer drink refills.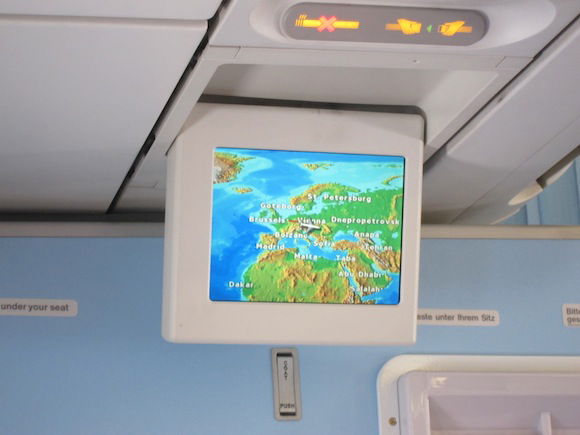 Airshow
Intra-Europe flights are about as boring as it gets, so I spent the remainder of the flight getting started on my trip report, though before I knew it we began our descent into Vienna.
The landscape outside got progressively whiter as we flew east, so my eyes were glued to the window for most of the descent.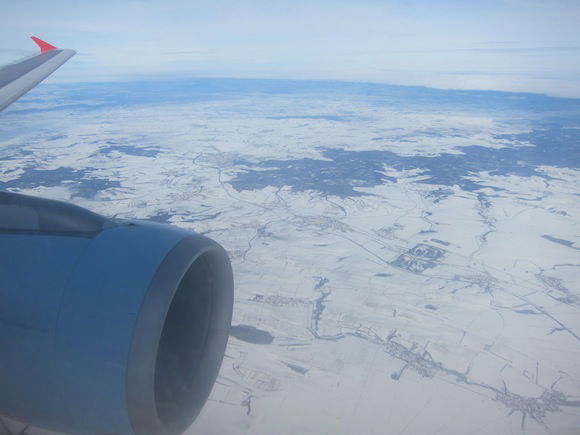 View approaching Vienna
10 minutes out the seatbelt sign was turned on, and we began our final descent.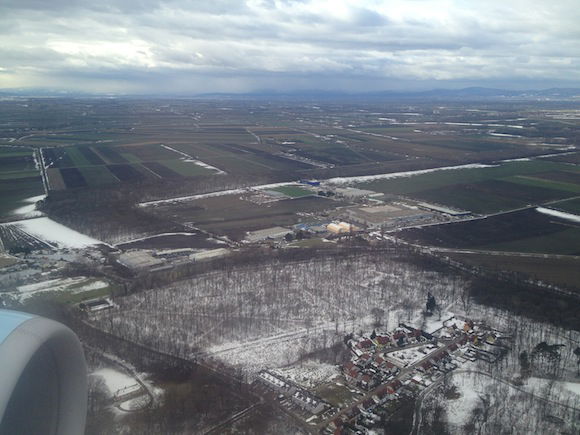 View on descent into Vienna
We touched down in Vienna right on-time, though our taxi to the gate took about 10 minutes.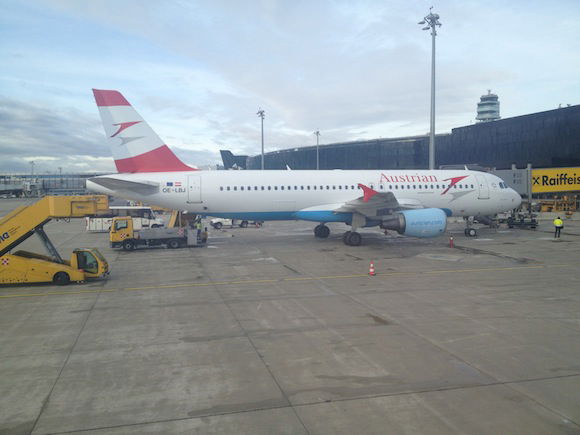 On the ground in Vienna
Within five minutes I exited the terminal, at which point I took the train into the city, and then a taxi from there to the Hotel Imperial.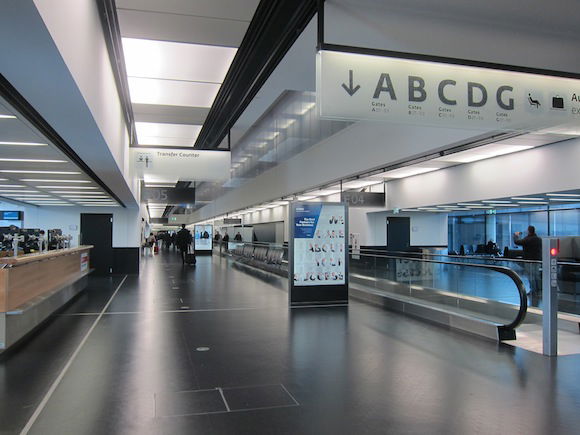 Terminal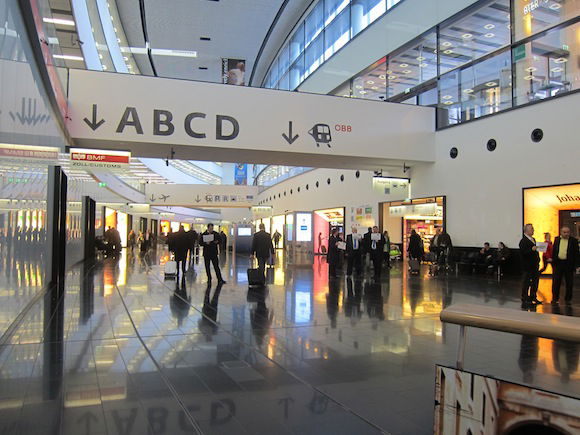 Terminal
On the whole this was probably the most pleasant intra-Europe flight I've ever had. Not only was the service phenomenal, but the food was great as well. I'll be doing everything I can to fly Austrian intra-Europe in the future.