---
I arrived at the airport at around 11:30AM, about 90 minutes before departure.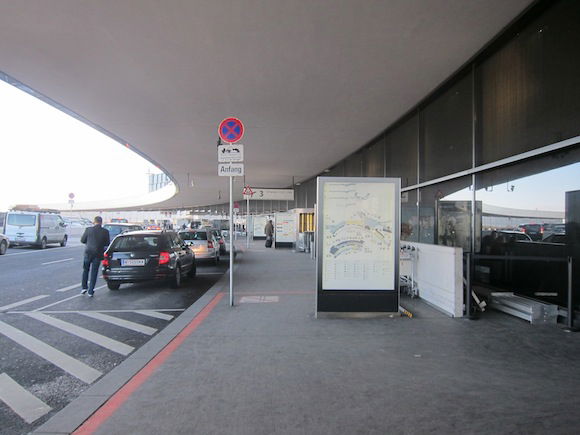 Terminal exterior
Inside the terminal I easily found Austrian's business class check-in, where there was no queue.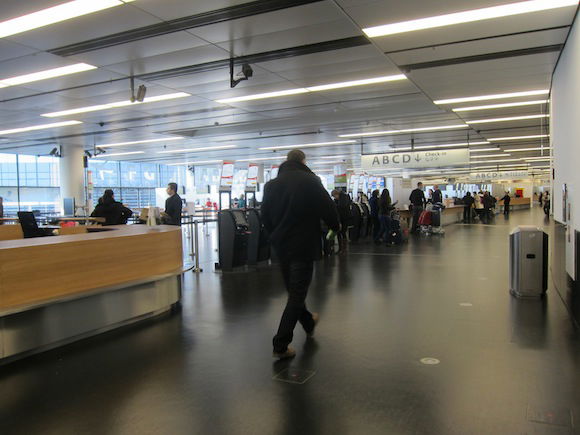 Check-in desks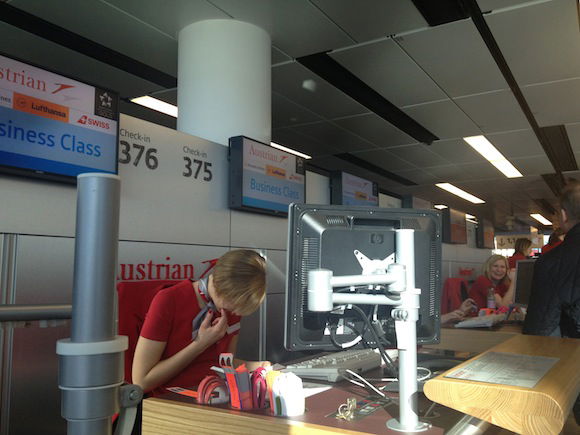 Business class check-in
The agent asked if I had any checked bags, and I responded that I only had carry-ons. She asked for me to show her the carry-on, so I lifted it with almost theatrical ease in hopes of her not trying to weigh it. Fortunately she didn't, and I was off the hook.
I also asked her to confirm that my flight would be operated by the reconfigured 777, which seemed to throw her off. She tried to figure out which tail number featured the new business class and had no luck, so I suggested she instead look at the business class seatmap and see whether the seats were staggered or in a 2-3-2 configuration. She quickly confirmed they were staggered, and I was thrilled to get confirmation that I'd be on the only reconfigured 777.
After check-in I headed to the security checkpoint and then passport control, all of which was completed within a few minutes.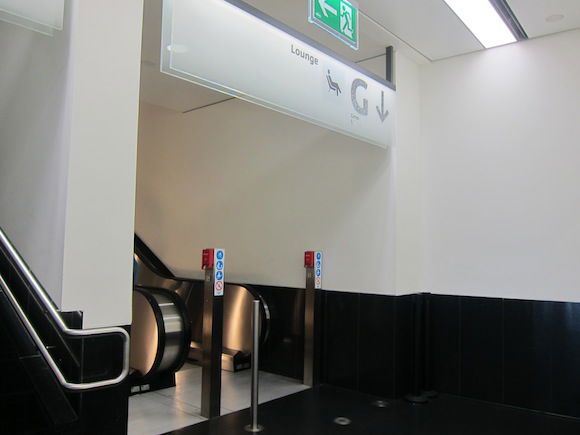 Walkway to passport control
Just past passport control was the Austrian lounge, where I was invited to use the Senator side of the lounge on account of my Star Gold status. As a quick reminder, there are some good alternative options in Vienna for anyone who wouldn't otherwise have access to a lounge, thanks to a credit card with airport lounge benefits.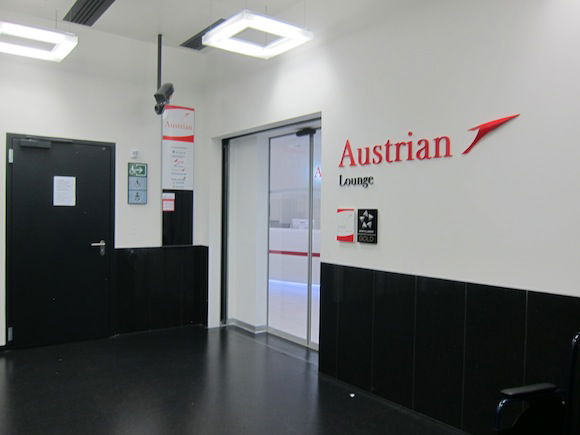 Austrian Lounge entrance
I was kind of surprised how empty the lounge was given that it's Austrian's primary non-EU Senator lounge. The lounge was a single big room with seating at tables, along counters, etc.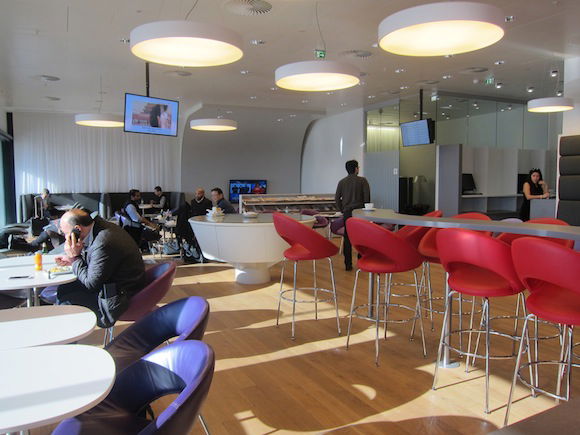 Senator Lounge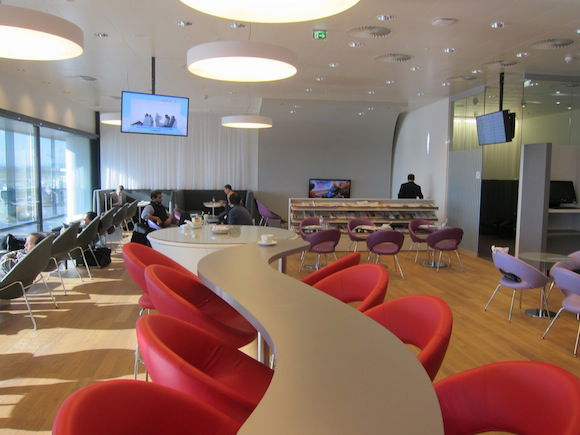 Senator Lounge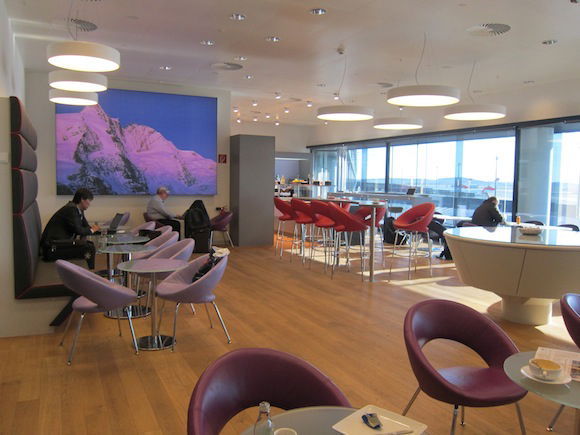 Senator Lounge
There was a small room with four lounge chairs for napping, which no one was taking advantage of.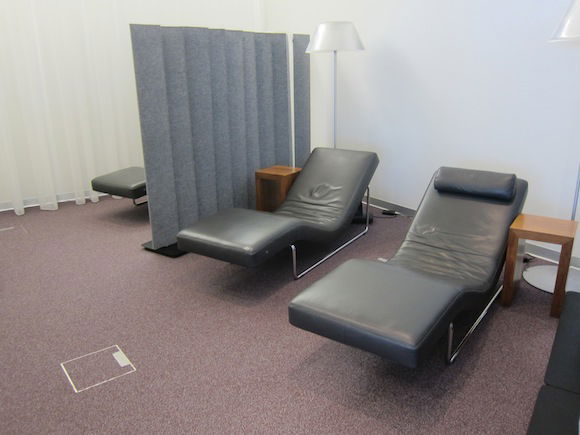 Senator Lounge relaxation area
While I wasn't hungry the food spread looked excellent, with potato broccoli gratin, a potato salad dish, and some pasta salad.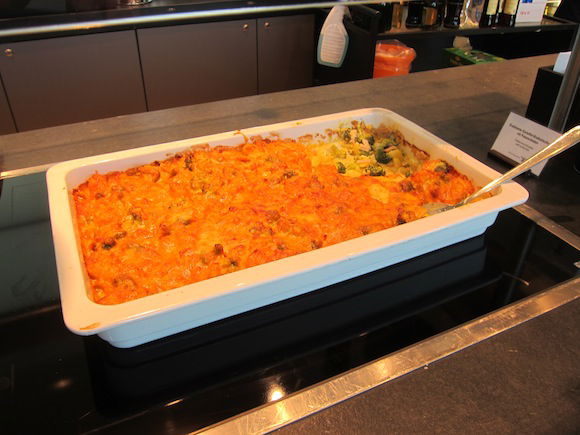 Food spread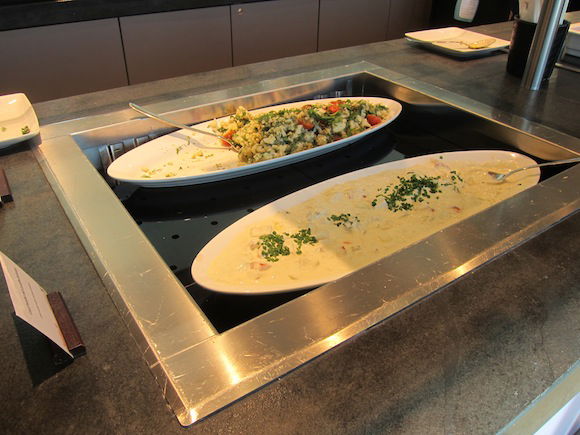 Food spread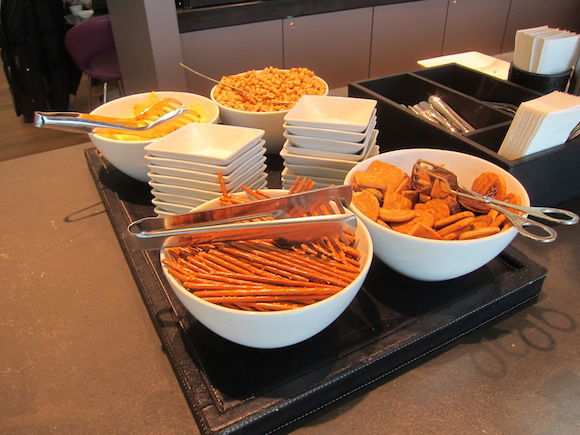 Food spread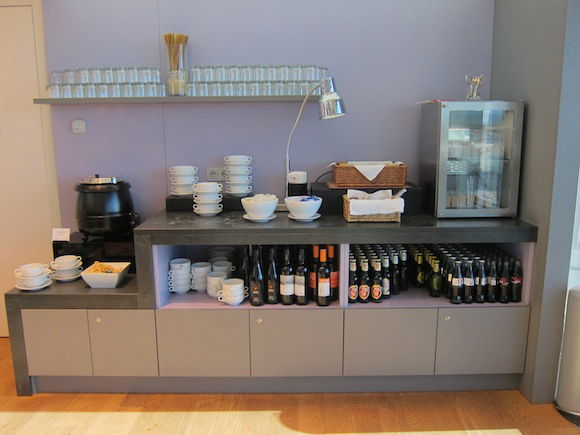 Food spread
There was also an open bar.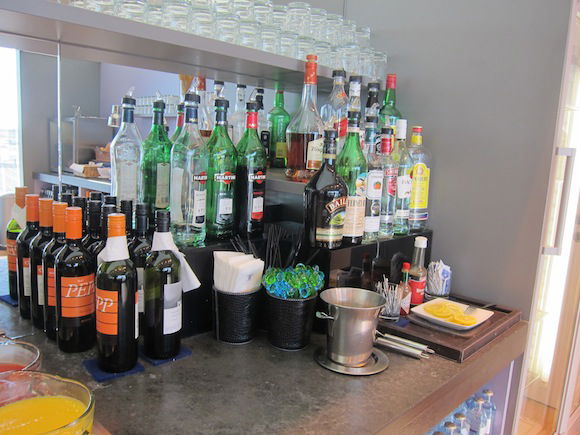 Booze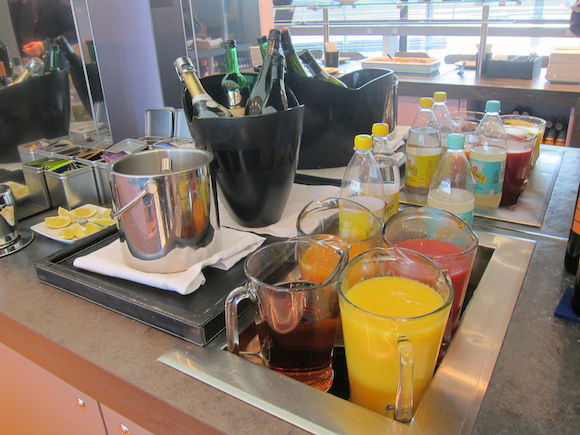 Drinks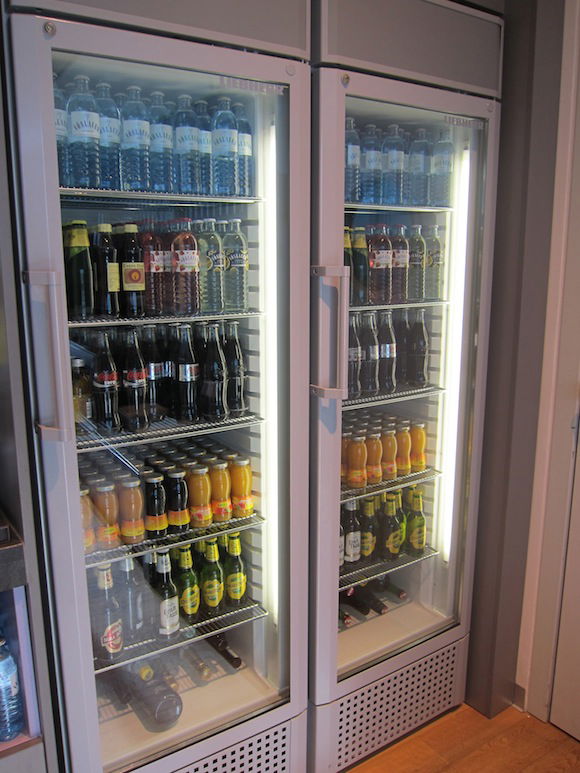 Drinks
More than anything else I really enjoyed the tarmac and runways views, as it was a clear and sunny day in Vienna.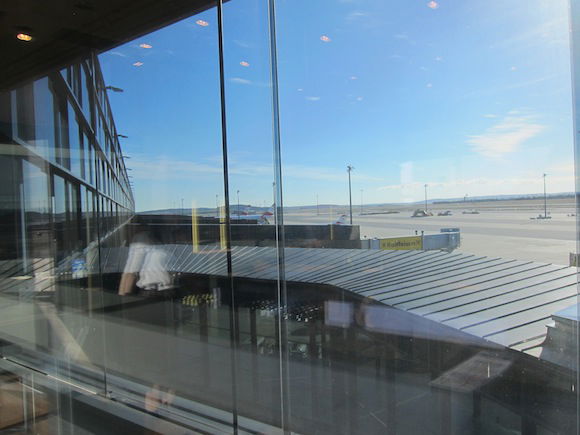 View from Senator Lounge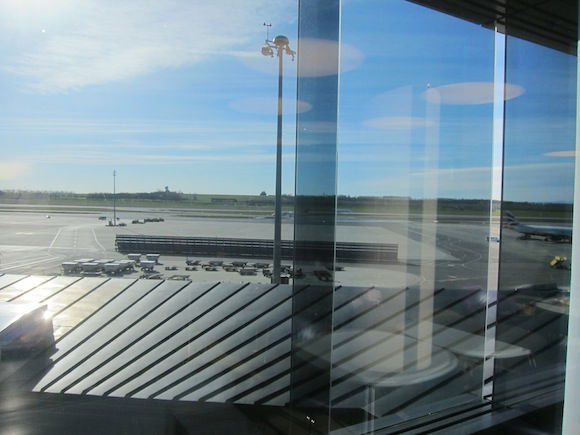 View from Senator Lounge
Vienna Airport is AWESOME given that they have free Wi-Fi throughout the airport, which must be the only airport in Europe to offer that. Hell, even a lot of airline lounges in Europe charge for internet.
At around 1:20PM I headed for the departure gate, G11, which was fairly empty until a large group of Japanese passengers (led by someone carrying a flag, no less) showed up.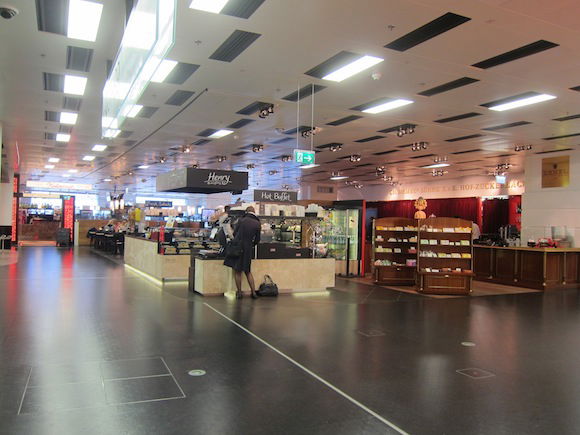 Walk to G11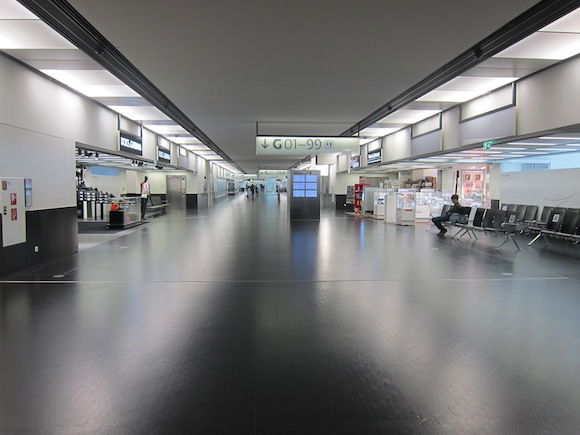 Walk to G11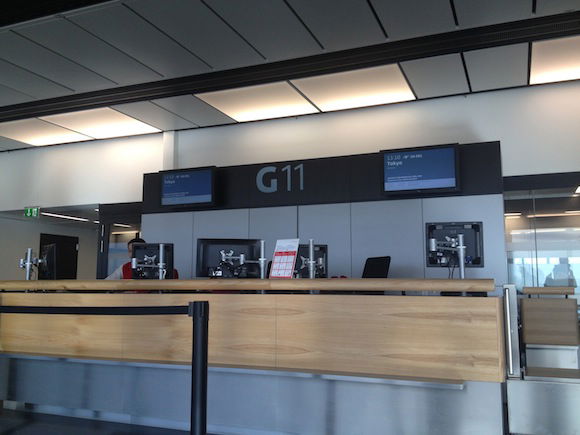 Gate G11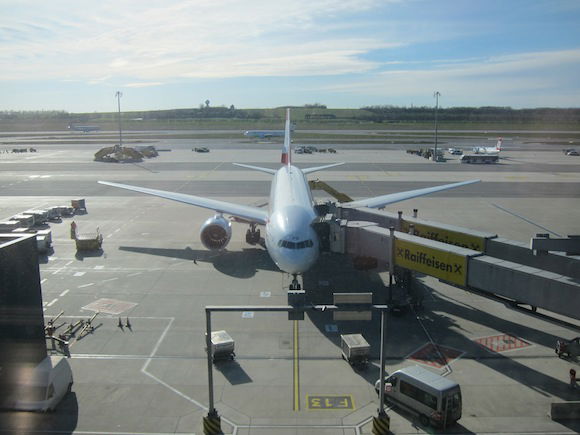 Beautiful 777 on a beautiful day
At around 1:40PM boarding began, starting with business class. Interestingly they have a "self boarding" system, whereby you scan your boarding pass and then the gate opens, which I found interesting.
I was quite excited to board and see just how sexy Austrian's new business class was.