---
After getting off from my flight from Vienna I headed towards transit security, and was surprised to find that I was literally the only person headed in that direction. As I got to transit security I was asked for my boarding pass, and instead presented my e-ticket receipt and explained that I hadn't yet received the boarding pass for my connecting flight. My Japanese is lacking somewhat (to put it lightly) and the agent's English was lacking, so this quickly turned into a game of "Who's on First?" The confusion was caused over the fact that my inbound Austrian flight and outbound Turkish flight were both flight number 51, and that seemed to really confuse the agent. She asked which flight I was departing on. I said Turkish 51. She asked which flight I was arriving on. I said Austrian 51. She said "but… that's the same flight?" After several minutes of reassuring her they were different flights and intervention from a couple of other agents, I was cleared to pass through the security checkpoint.
I had about a four hour connection before my Turkish flight to Istanbul, so headed to the ANA Suites Lounge. Upon entering I presented my e-ticket receipt and was admitted to the business class side of the lounge after the agent made a couple of phone calls to be sure I could use the lounge without my boarding pass. As a reminder, there are a couple of options in Tokyo available to anyone with a credit card with lounge access, if you wouldn't otherwise have access based on your elite status or boarding pass.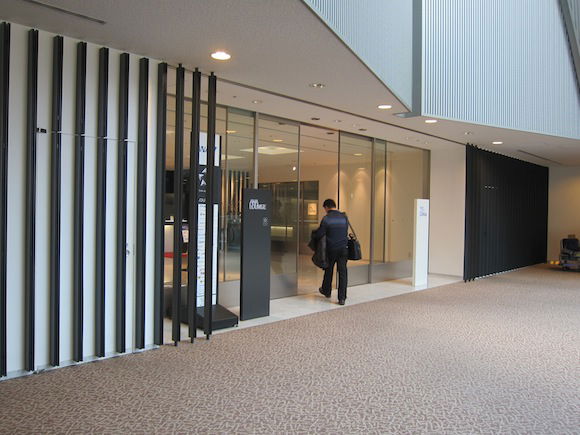 ANA lounge entrance
My first stop was a shower room, which is actually located opposite of the entrance from the business class lounge. While ANA's shower rooms are stylish they aren't especially functional, as I wish they had doors instead of just half glass panels between the shower and rest of the room. Also, the toiletry kit they give you only has tiny packages of shampoo/conditioner, hardly enough to wash an action figure.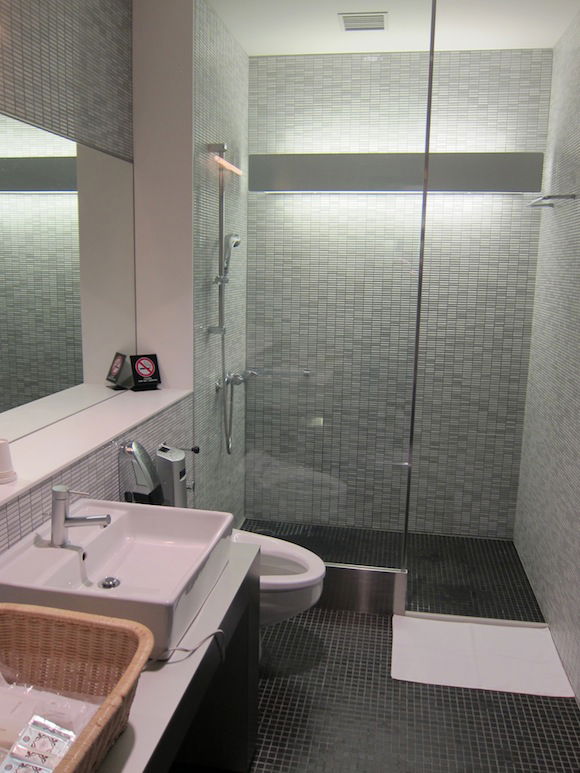 Shower room
After the shower I headed into the business class portion of the lounge. While the lounge is fairly large, it's quite bland with not much of a food selection. There's a large, main seating area by the windows where most people seem to congregate.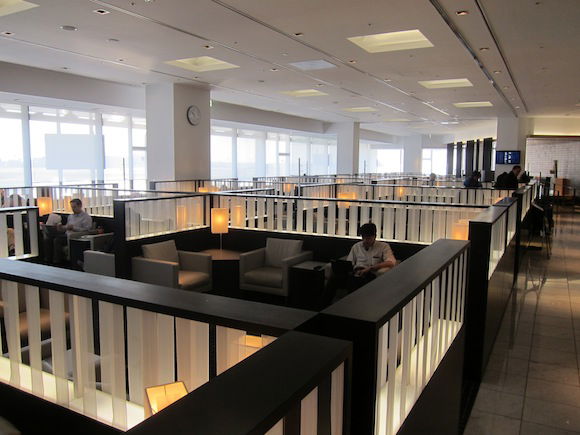 Main seating area
This is also where the main dining area is located. I'm not sure why it's the case, but I find it interesting that Japanese lounges consistently have lackluster food spreads compared to the ones found in just about any other Asian country. The buffet consisted mostly of cold snacks, cookies, etc.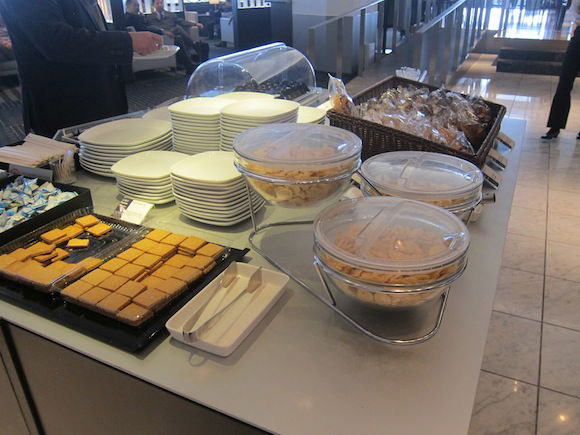 Buffet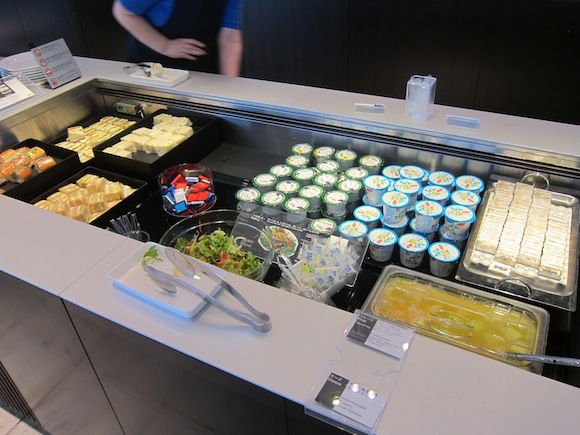 Buffet
Though the bar was well stocked, and I know many love Japanese lounges for the famous beer machines.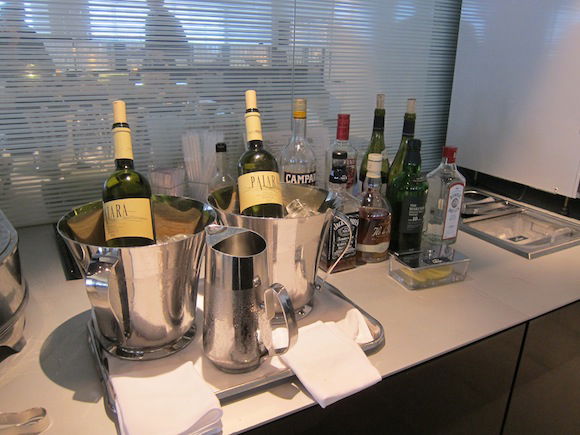 Open bar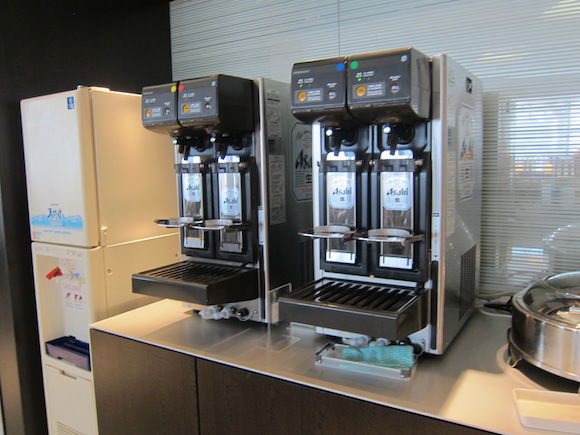 Beer machine
Then as you continue to walk there's a hallway with seating on both sides, which seems to be considerably more quiet.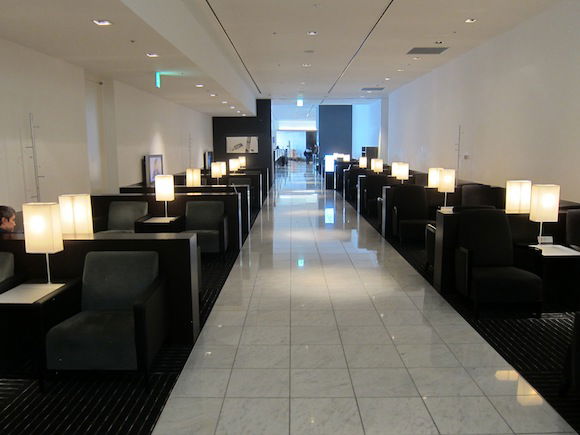 Lounge seating
And after that is even more seating, followed by workstations and a noodle bar.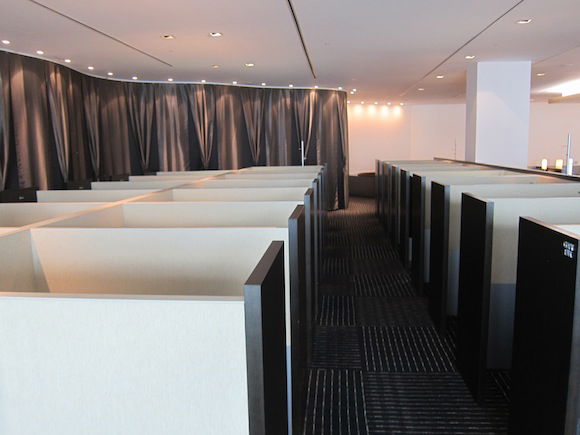 Workstations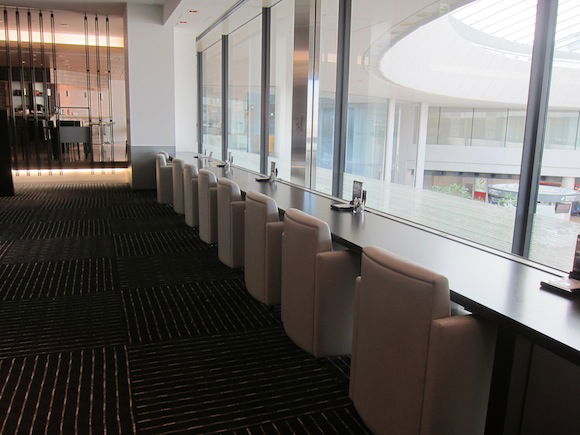 Workstations
And then at the very end of the lounge is my favorite thing about Narita Airport, the deadly massage chairs, along with some relaxation chairs. I powered up the massage chair and my laptop, and enjoyed being slapped across the back and having my legs squeezed for a good two hours or so.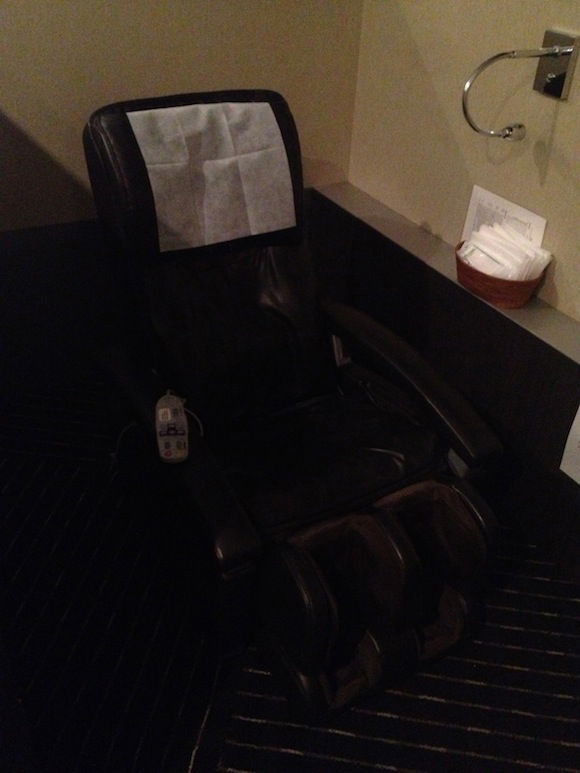 Massage chair!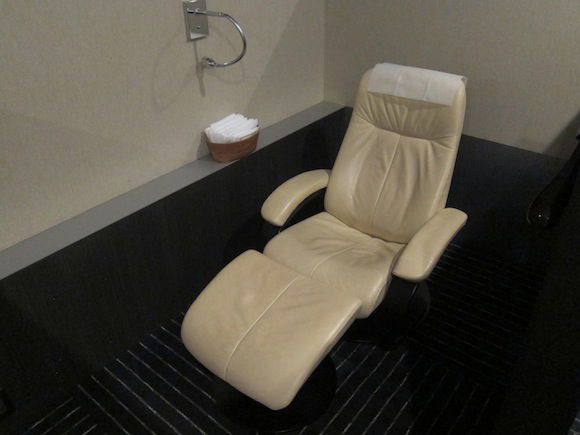 Relaxation chair
Since I didn't yet have my boarding pass and planned on getting it at the gate I left the lounge at around 11:30AM, so that I'd be at the gate more than an hour before departure (just to be on the safe side). I was departing from gate 34, so it was about a 10 minute walk from the lounge.

Walking to gate
On the way I was kind of giddy to see that the Austrian 777 I just arrived on was parked right next to the Turkish 777 I'd be departing on.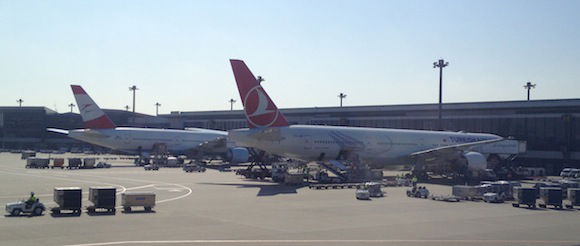 My two rides
At the gate was the beautiful 777-300ER, and I was happy to see it had the "dome" on top of the fuselage, meaning it would have Wi-Fi.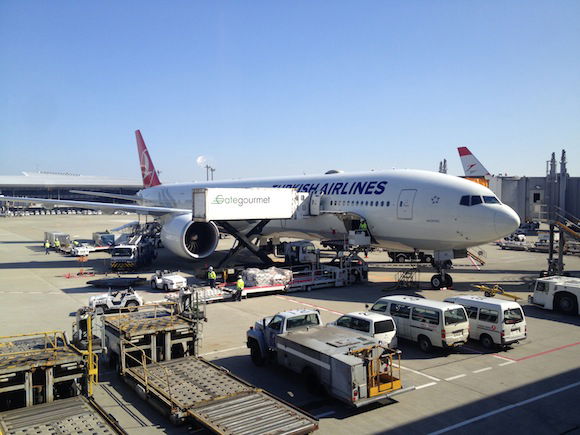 Turkish 777-300ER taking me to Istanbul
Also there to greet me at the gate were cardboard cutouts of two random people I couldn't really identify…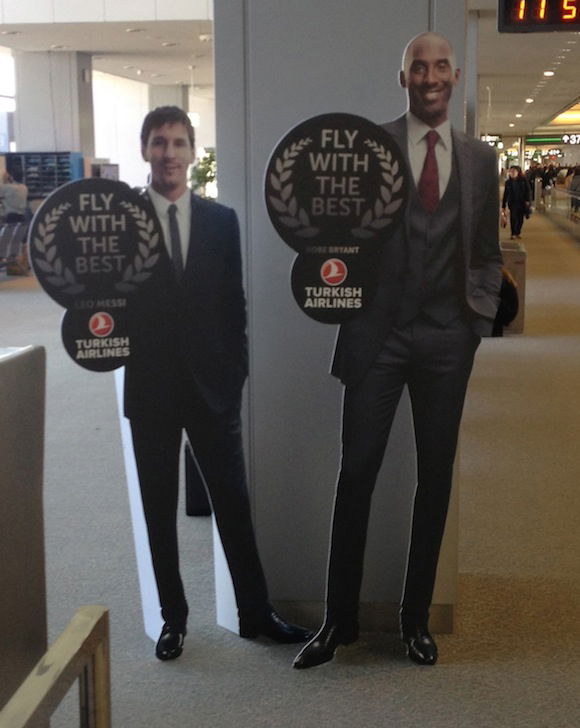 Or am I just messin' with you?
The gate agent promptly issued me my boarding pass and informed me that boarding would start within about 20 minutes. I was kind of surprised by how empty the gate area was.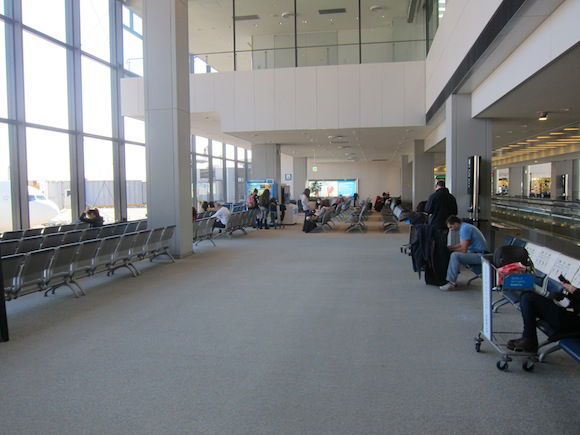 Departure gate area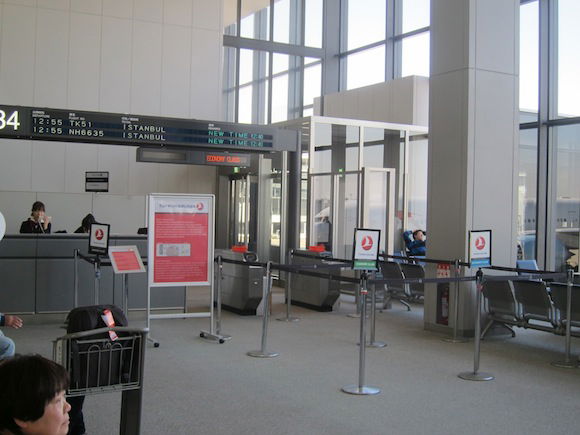 Departure gate area
Sure enough within about 20 minutes boarding was announced, starting with business class. As is always the case in Japan it was quite an affair, with at least a dozen gate agents on hand, half of which simply held up signs to get people to queue. Kind of goes against the system everywhere else in the world, where they want you to stay seated till your boarding group is called.