---
I booked an American flight from Seattle to New York the same morning in order to make my Brussels Airlines connection, which is admittedly a bit risky. American only has one flight a day from Seattle to New York, and it left me 1hr45min to make my connection at JFK. The issue is that my Brussels flight was on a separate ticket meaning I had to be there before the check-in cutoff, which left no room for error.
Fortunately everything worked perfectly. I landed from Seattle right on time at 3:30PM, and within about 30 minutes made it to terminal one, where Brussels Airlines departs from. 30 minutes is about as quick as it gets when you first have to walk through the underground walkway in terminal eight, get out of security, go to the AirTrain station, take the AirTrain around the airport to terminal one, and walk to the check-in counter there.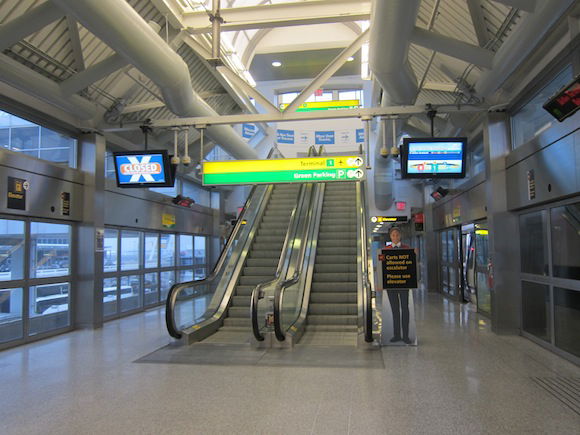 AirTrain station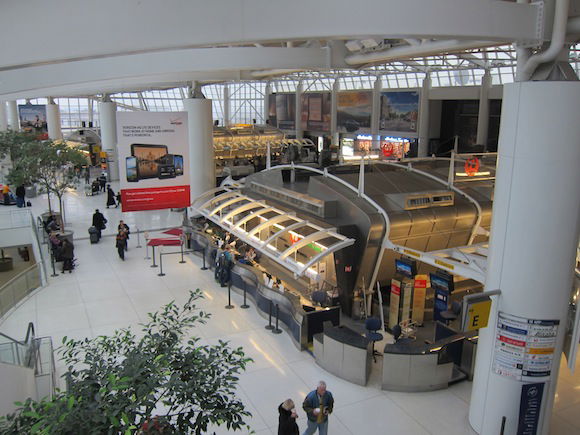 Terminal one check-in
Brussels' check-in counter is at the far end of the terminal, and I made it there about 75 minutes before departure. I was surprised to see only one desk open and the area more or less deserted.

Brussels Airlines check-in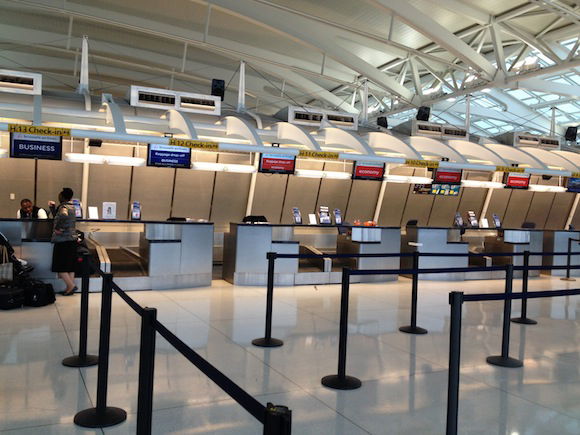 Brussels Airlines check-in
I double checked to be sure I didn't screw up my math at some point in the journey, because I had never seen a check-in desk so empty 75 minutes before departure.
There was one couple checking in, and then a couple from Kenya that were fighting like crazy and yelling at each other.
Eventually I was helped by one of the most apathetic agents I've had in a long time. She asked how many checked bags I had, I said I only had a carry-on, and she came around the counter to put a baggage tag on my bag. I nicely said "just to clarify, I'm carrying this on, right?" She responded with "I heard you the first time." Apparently they use baggage tags even to indicate a bag is a carry-on.
I asked what time boarding started, and she said the flight was already boarding. I asked what time the flight leaves, since it was still about 70 minutes till the scheduled departure, and she simply responded with "we like to leave early."
I headed to the security checkpoint, where I overheard the boarding announcement for my flight already. I thought she was exaggerating, but sure enough they were already boarding over an hour before departure.
The TSA at JFK really consistently makes me feel embarrassed for our country. The way those hooligans act and treat foreigners/visitors is nothing short of despicable. They don't seem to understand that if someone doesn't hear what they're saying that doesn't mean they have to yell it at them louder, but rather that they should maybe enunciate a bit better instead.
Not that I expect efficiency from the government, but it really makes my blood boil to see the TSA at work given our massive budget deficit — let's start right here! The queues were extremely long and rather than opening up an extra lane they literally had five people standing around each checkpoint joking around and making fun of passengers. It's just disgusting.
Security took about 20 minutes, and once through I headed straight for my departure gate, gate nine. It's worth noting that Brussels uses the Lufthansa lounge in New York, and you can find my review of the Senator portion of the lounge (open to Star Gold members) here.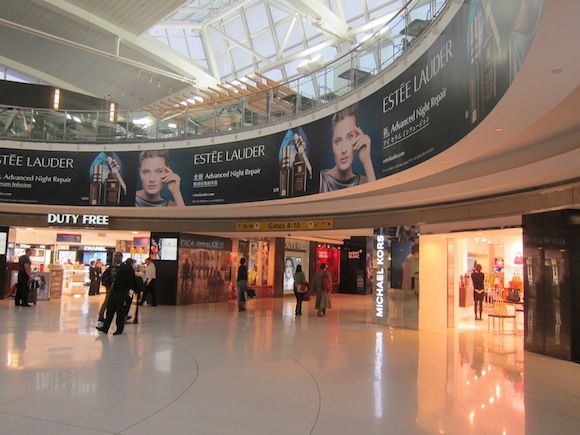 Past security checkpoint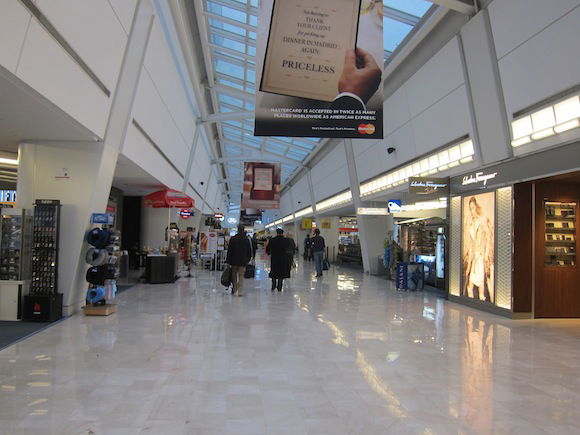 Walking to departure gate
At the gate boarding was just about complete, though they were still taking the time to weigh many carry-ons. Instead of using a scale they had a strap which the agent would attach the bag to and lift to determine the weight.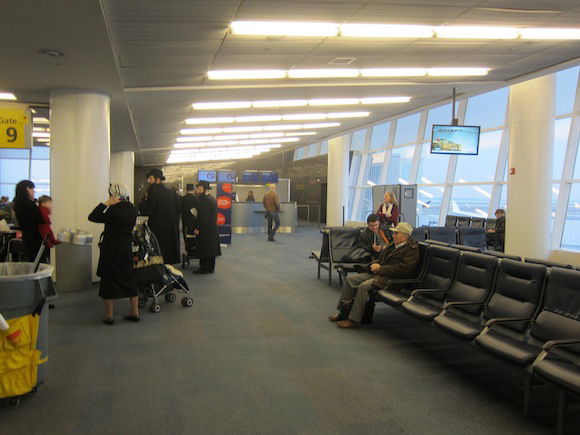 Gate nine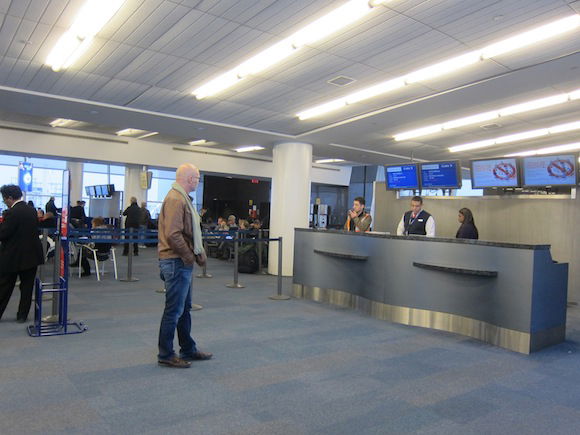 Gate nine
Fortunately I wasn't asked to have my bag weighed, or I would have likely been in trouble.
On the whole JFK Airport makes my blood boil, though more than anything I was happy to have made my connection with (a little) time to spare.