---
I arrived at the Park Hyatt via taxi shortly after 7PM, and my stay was immediately off to a good start when the bellman said "welcome to the Park Hyatt, Mr. Schlappig, may I assist you with your bags?" Of the hundreds of hotel stays I've made I can count on one hand the number of times I was addressed by name without even identifying myself.
He walked me towards the reception desk, which first required me to pass through a metal detector. The lobby was beautifully decorated, in a simplistic and intimate manner. The hotel has only 90 rooms, and all the facilities contributed to that boutique feeling.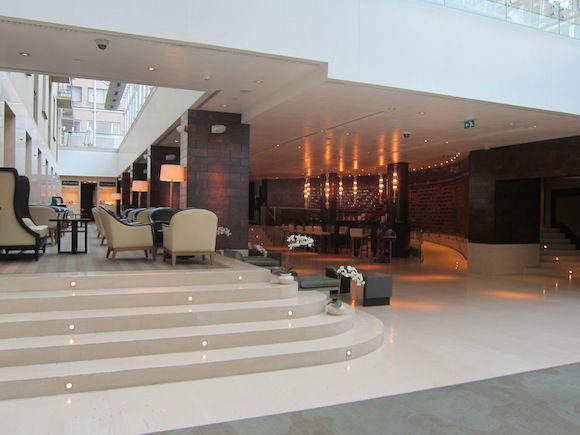 Lobby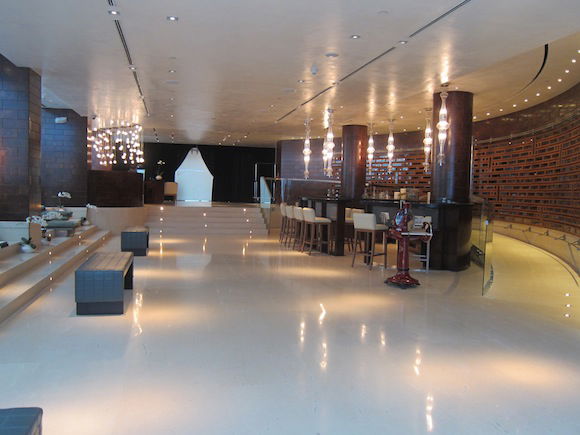 Lobby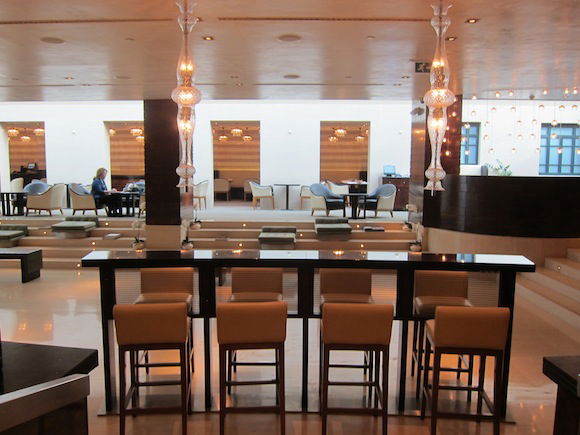 Lobby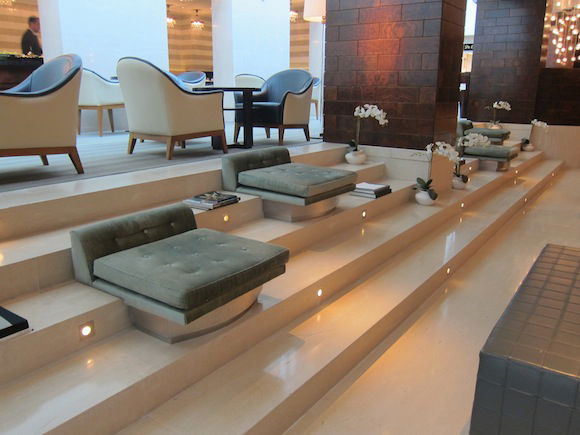 Lobby
At the front desk I was again immediately greeted by name and my check-in promptly processed. The agent explained to me all the benefits I'd receive as a Diamond member (4PM check-out, complimentary breakfast, free internet, and a room upgrade), as well as the benefits I'd get for booking through American Express Fine Hotels & Resorts (many of the same benefits plus a $100 hotel credit). My room rate was 200 Euros for the one night, so I thought that was a pretty great deal with the hotel credit, given that the alternative was spending 18,000 Gold Passport points per night.
The agent informed me that I had been upgraded to a Park Spa King room, which I was excited to hear. This hotel is famous for these rooms, and while they're not suites, they're actually more expensive than them if paying cash.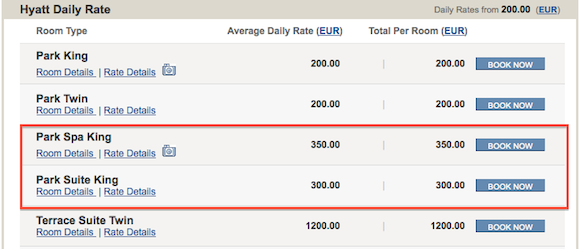 Rate difference
She escorted me up to my room on the 6th floor (the top floor of the hotel), room 610. The hallways were decorated beautifully as well, and the theme continued in the room.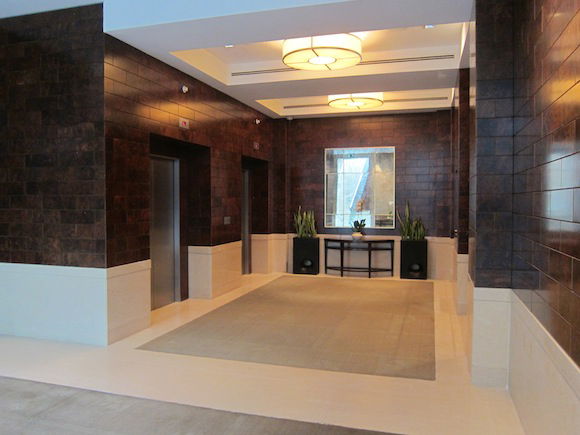 Lobby elevators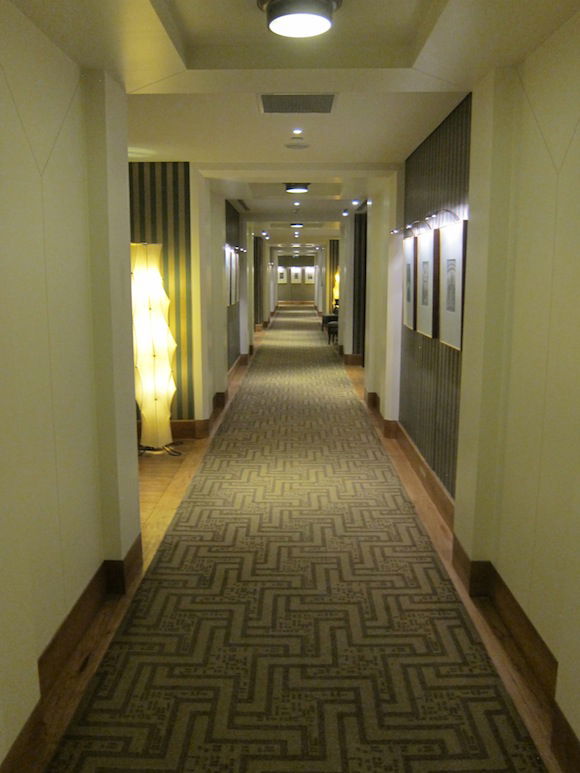 Sixth floor hallway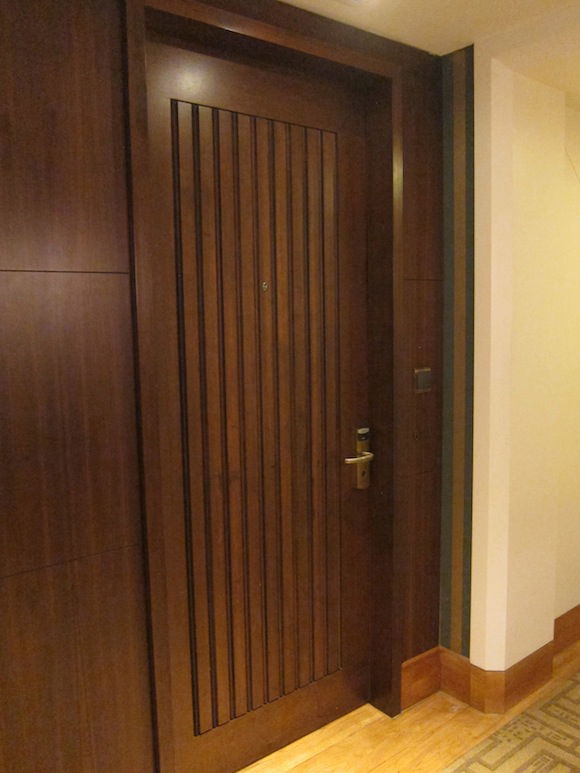 Entrance to room
There was a foyer at the entrance, which led to the bathroom on the right and the desk and closet on the left.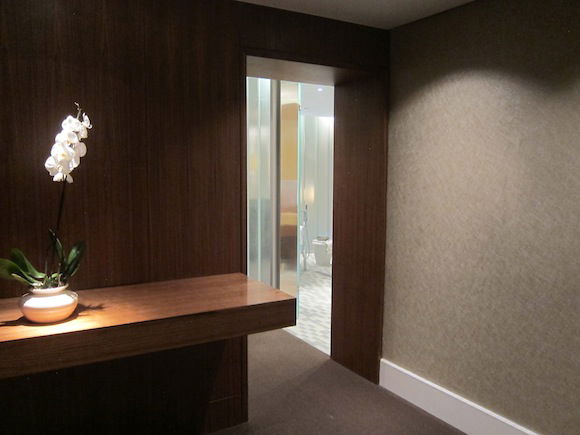 Entryway
The closet was massive and desk spacious, and it even had international plugs built in, which is always appreciated abroad.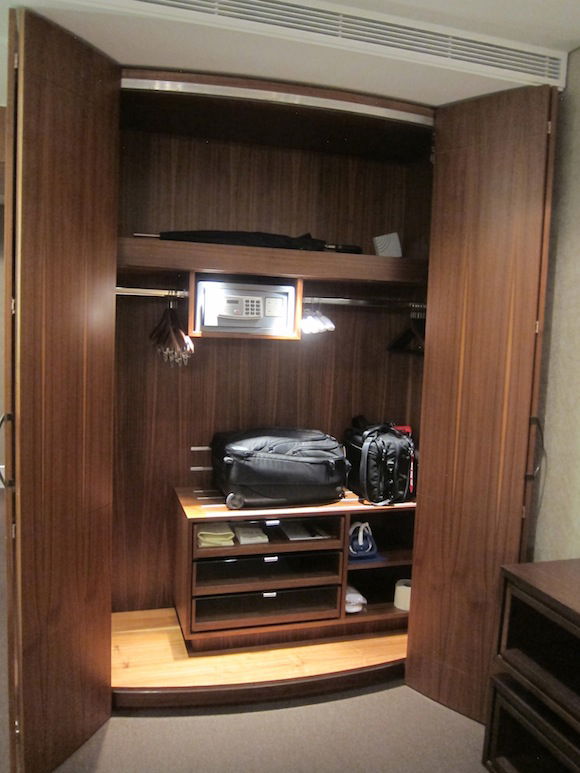 Closet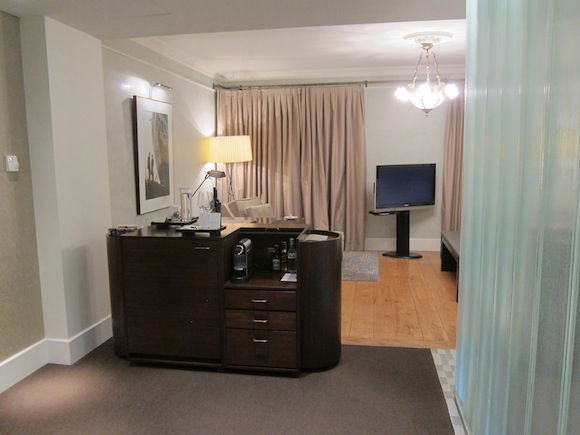 Entryway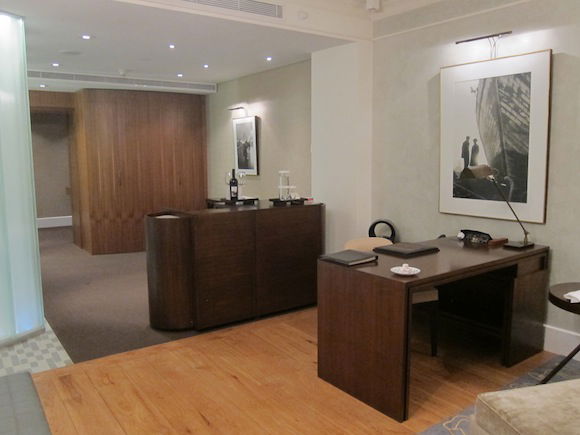 Entryway and desk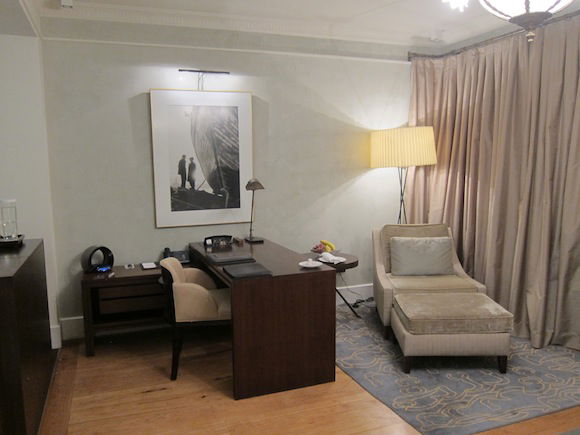 Desk and chair with ottoman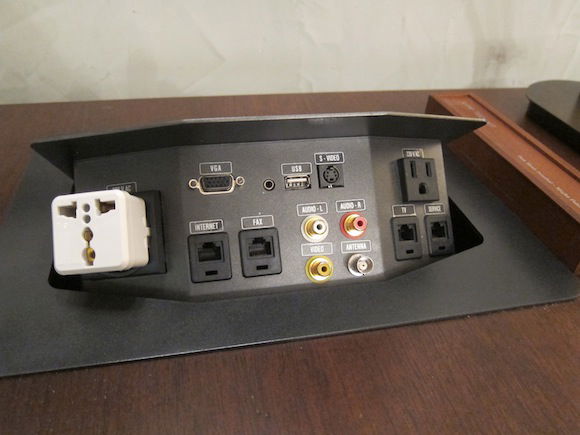 International adapter
Past the desk was a chair with ottoman and the king bed, with a TV facing it.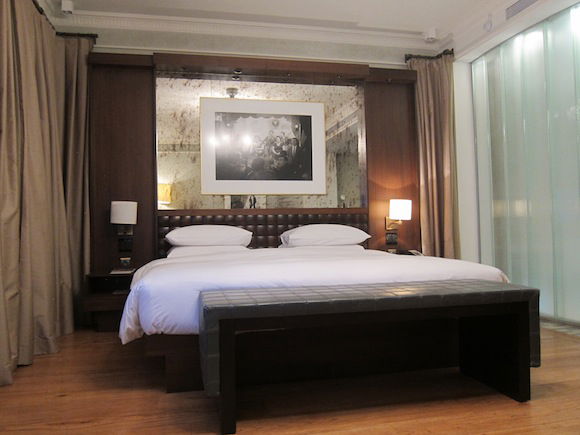 Bed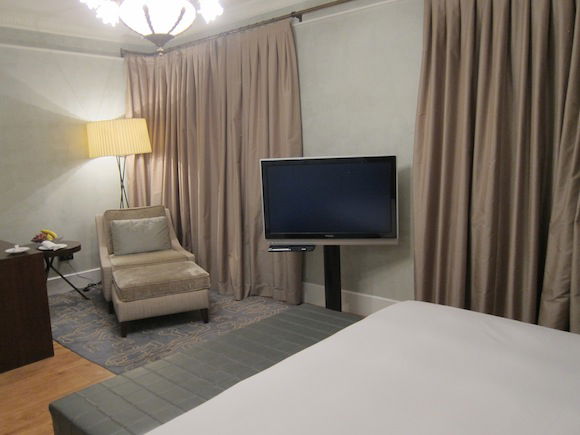 Bed facing TV and rest of room
The room even had a small balcony overlooking the pool and surrounding buildings. The views aren't that great, unfortunately, and the noise insulation isn't especially good either, as I could hear music at night. It was nothing that would prevent me from sleeping, though it was noticeable nonetheless.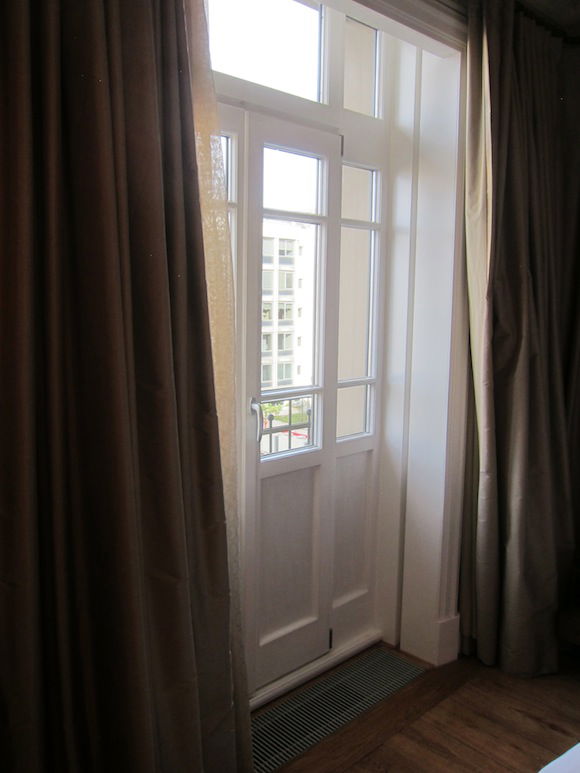 Balcony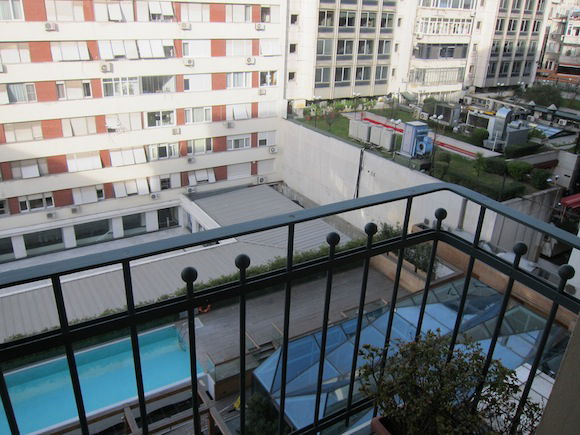 View from balcony
On one table was a welcome gift consisting of a bottle of wine and note from the general manager, and on the other table was a plate of fruit and two sets of Turkish sweets, one on a plate and one in a box you can take with you.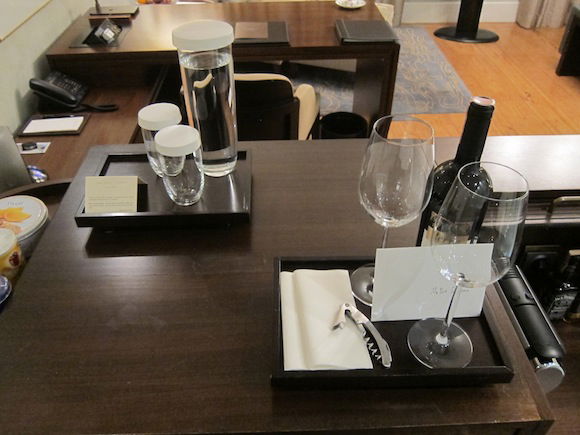 Welcome gift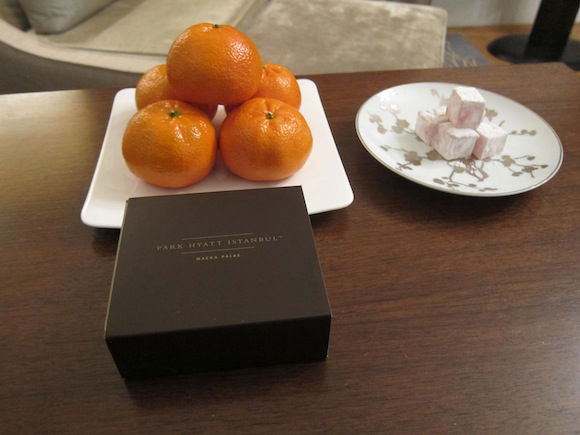 Welcome gift
The highlight of the room, though, was the bathroom, which took up probably half of the square footage of the room.
When you walk into the bathroom there are two sinks — one with faucet water and one with filtered water. That's the first time I've ever seen that.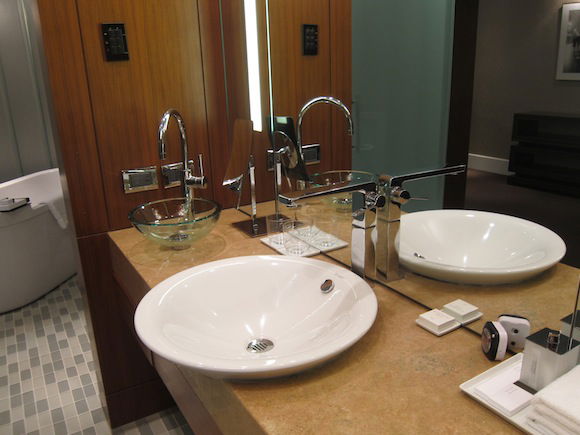 Sink(s)
To the right are the toilet and bidet, which have yet another sink.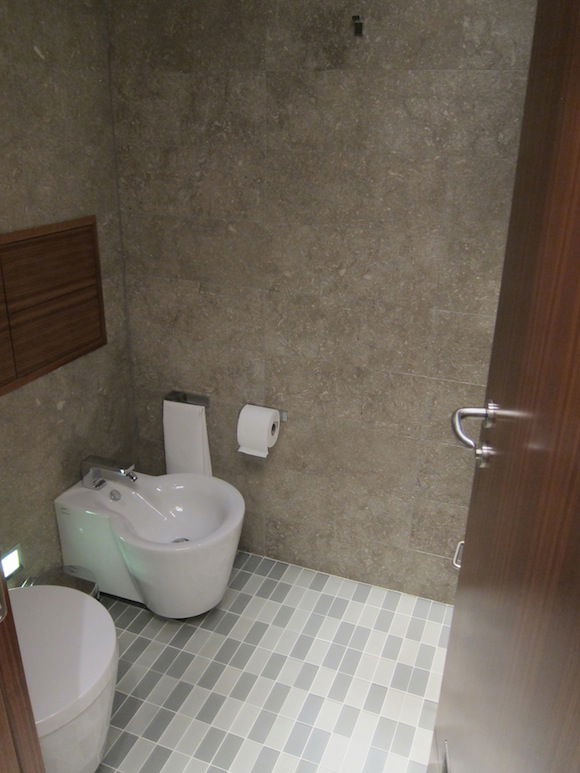 Toilet and bidet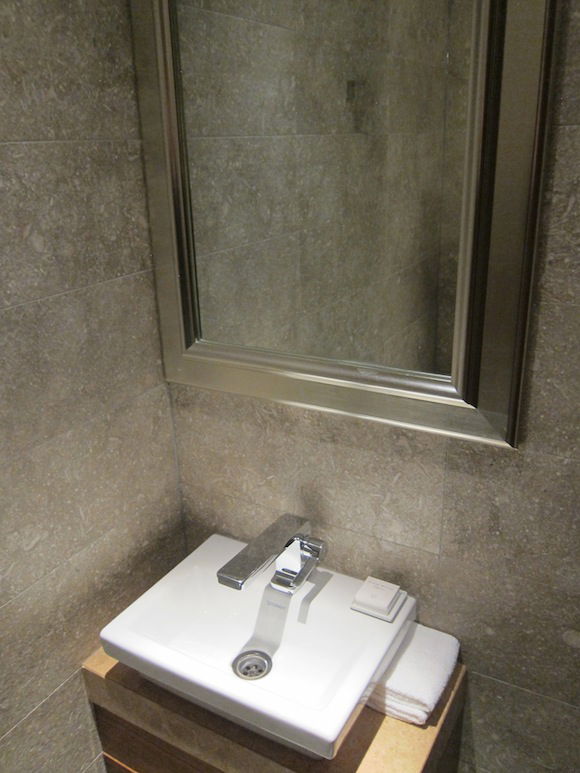 Sink
And then to the left is the Turkish bath consisting of a soaking tub, rainforest shower, and steam room.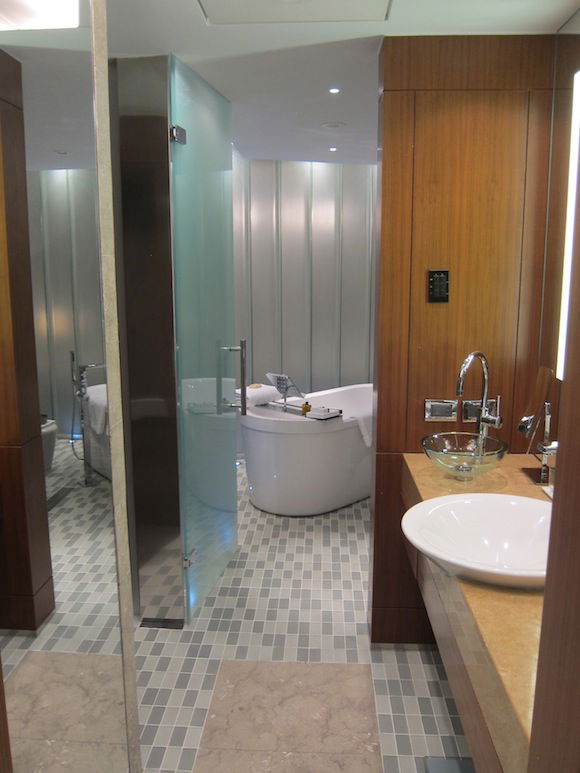 View towards Turkish bath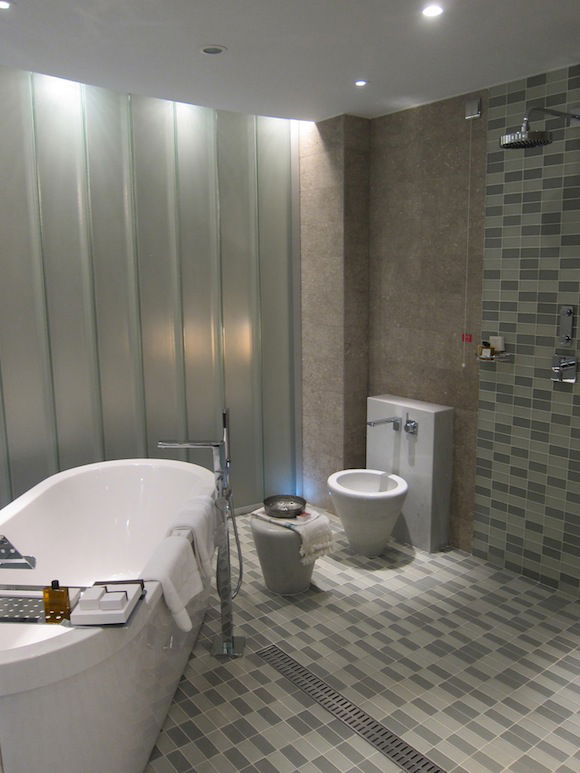 Soaking tub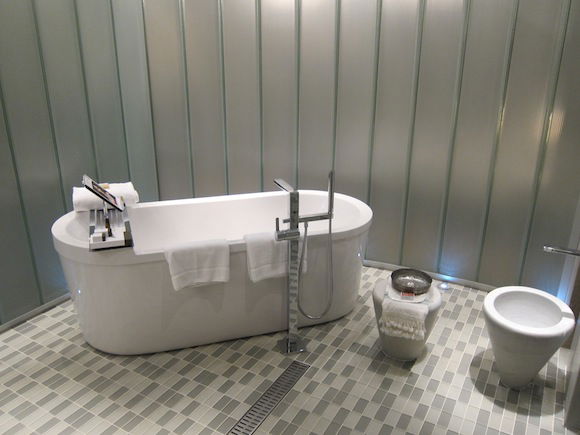 Soaking tub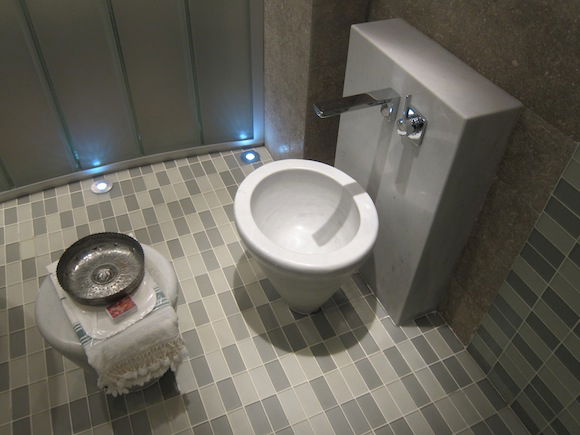 Not sure what purpose exactly this serves?
I mean, how many people get a steam room in their hotel room? The controls were easy to use, and it took about 10 minutes to heat up.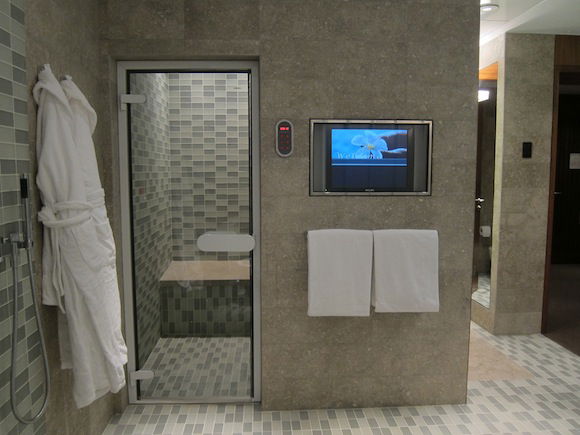 Steam room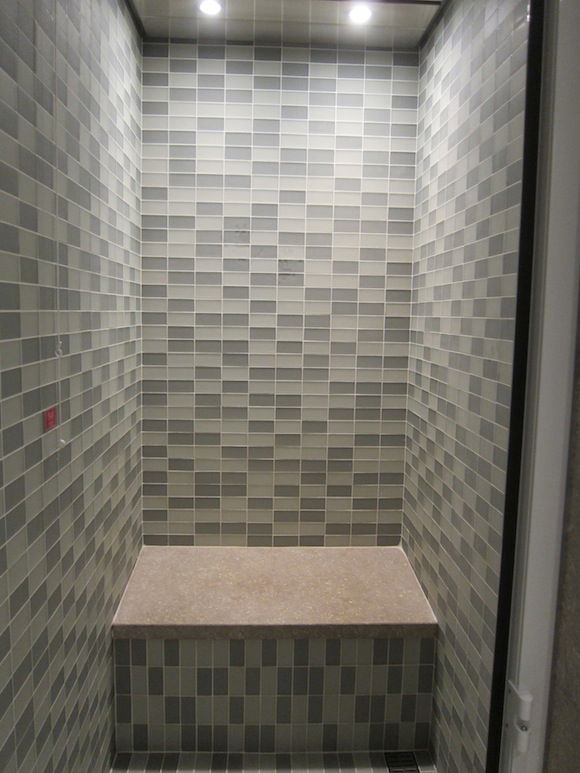 Steam room (off)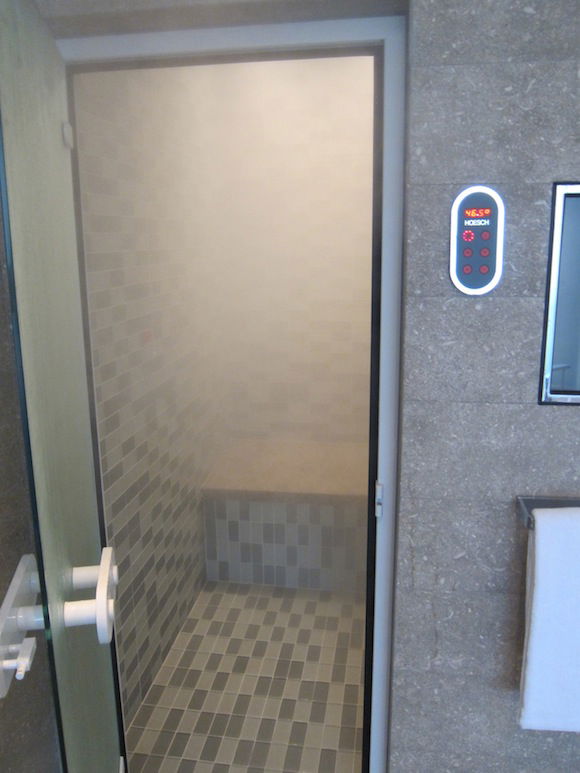 Steam room (on)
The soaking tub comes with all kinds of bath salts and scrubbers, and it faces a TV. There's even a remote control to control the color of mood lighting you want.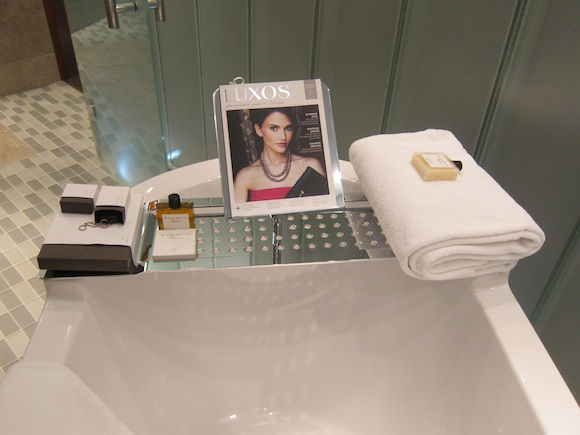 Bathtub amenities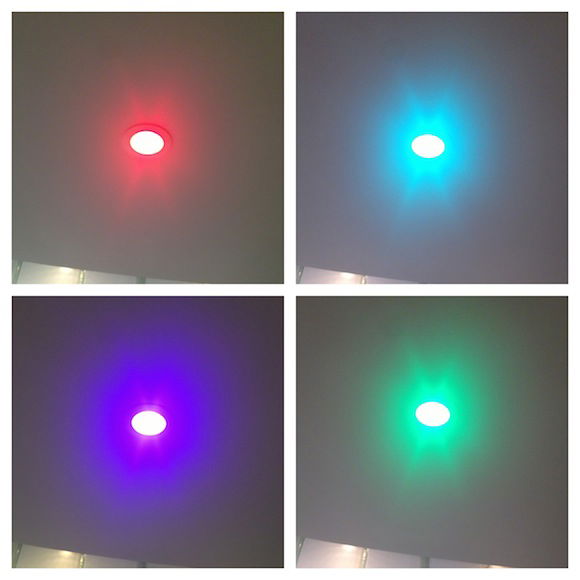 Lighting choices!
Then the shower has two heads, one that you can hold and one like a rainforest shower with excellent water pressure and temperature control.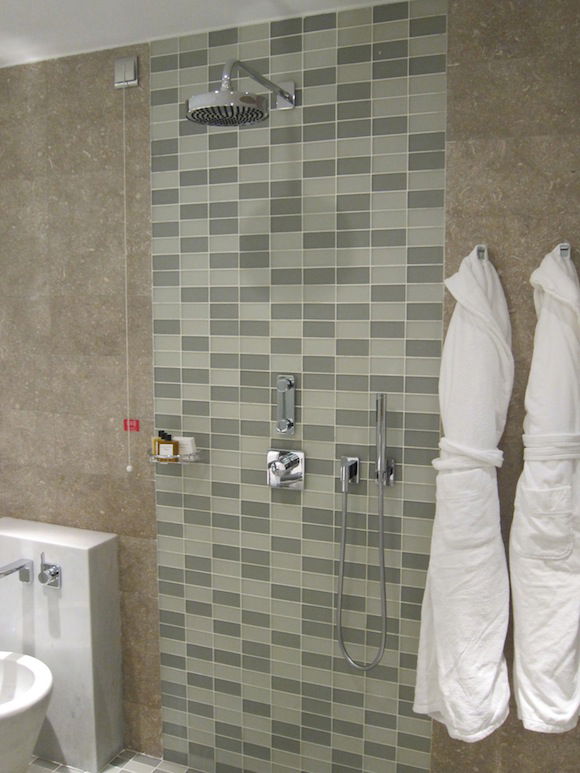 Shower
The toiletries were all Blaise Mautin branded, one of my favorite hotel toiletry brands.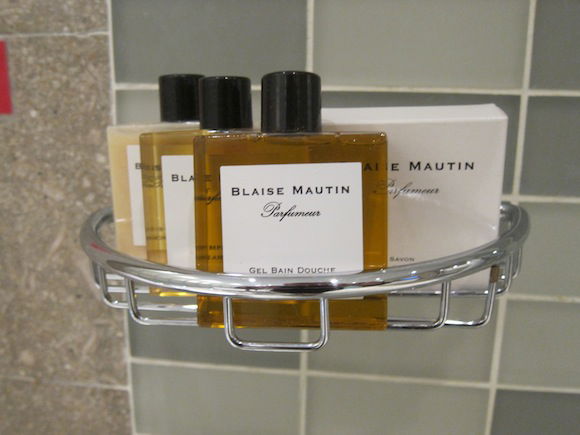 This was simply one of the most brilliant rooms I've been in. I've stayed in 2,000 square food suites at some really high end hotels, but this room was just perfect, and it's not often I say that, since I tend to notice the little things. It was functional, beautifully decorated, unique, and all the little details were thought of.
Breakfast was served in the lobby restaurant from 6:30AM till 11AM, and there was something cozy about the place given that it only had a little over a dozen tables. After giving them my room number I was addressed by name at every interaction.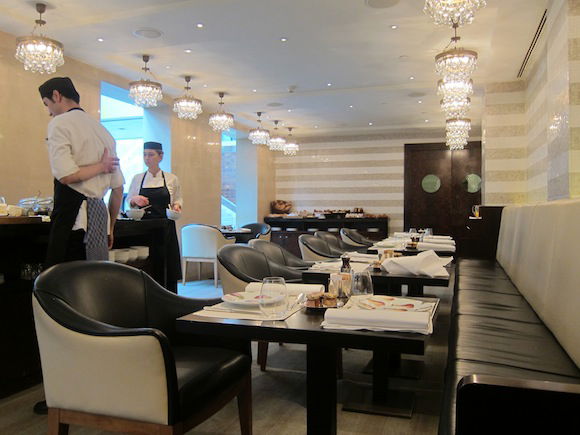 I ordered an iced coffee and an orange juice to drink, both of which were very good.
There was a cold buffet which was extensive though not over the top (which I expect at a smaller hotel, since they're not catering to hundreds of people at a time). That being said everything tasted fresh and high quality.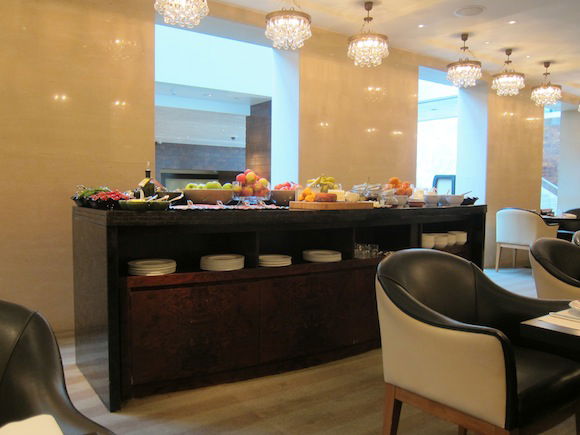 Breakfast buffet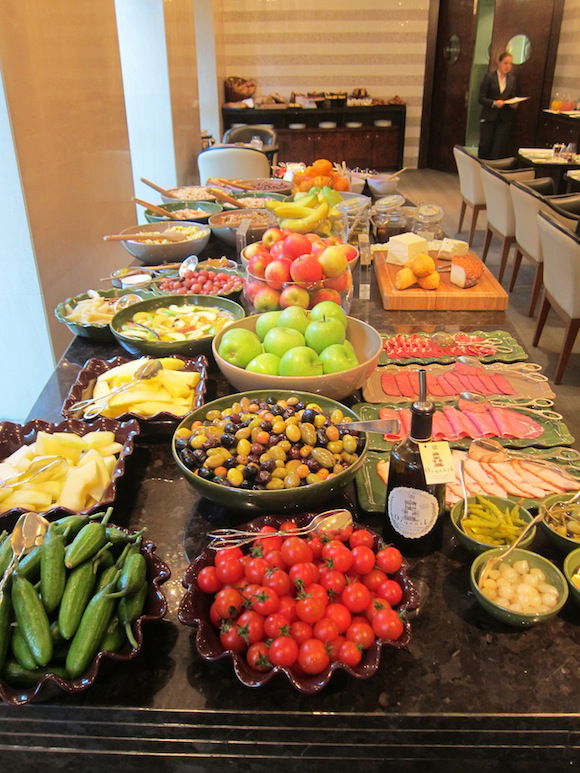 Breakfast buffet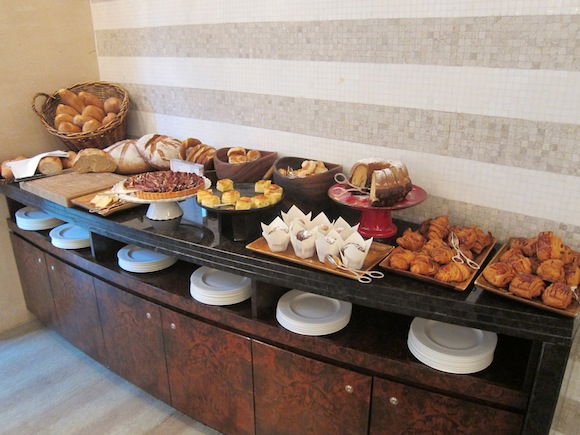 Breakfast buffet
In addition to that there was a menu with cooked to order items, so I had the buttermilk pancakes.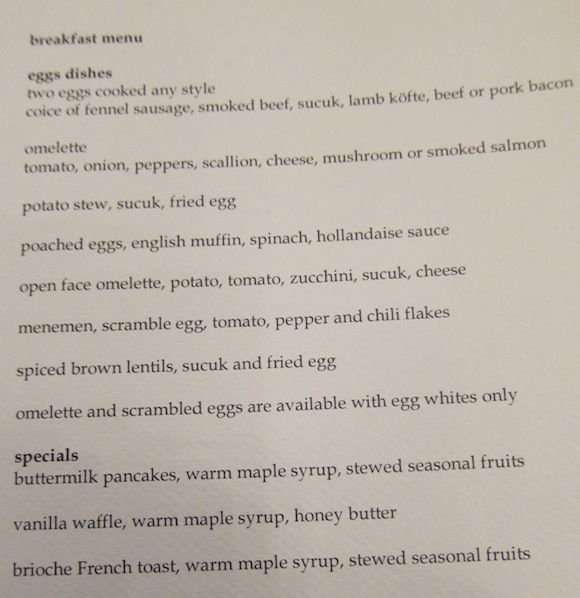 Menu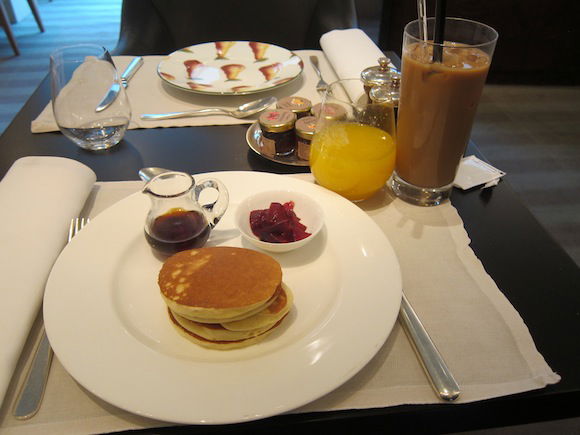 Buttermilk pancakes
During breakfast the guest relations manager approached me and addressed me by name, gave me her business card, and asked how my stay was going. Classy touch that I've only experienced at a few hotels. And based on what I've heard from others that have stayed here, this is more or less the norm.
It's worth noting that if you get complimentary breakfast you can also order a continental breakfast via room service until 2PM at no extra cost. Again, it's something simple, yet many hotels aren't as generous in this regard. I've been in that situation many times where I oversleep for breakfast due to jetlag or being out late, so it's a nice option to have.
In terms of the hotel's other facilities, they have a terrace with lap pool on the second floor. It was winter so there was nothing going on there, though it was a nice space.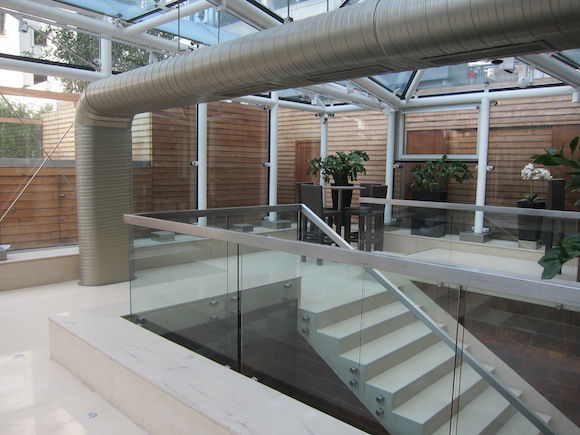 Walkway to pool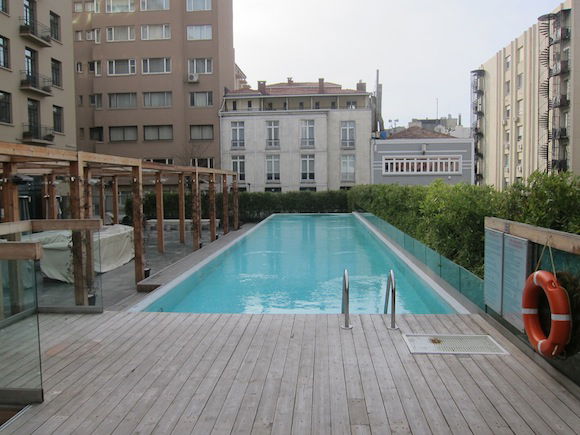 Lap pool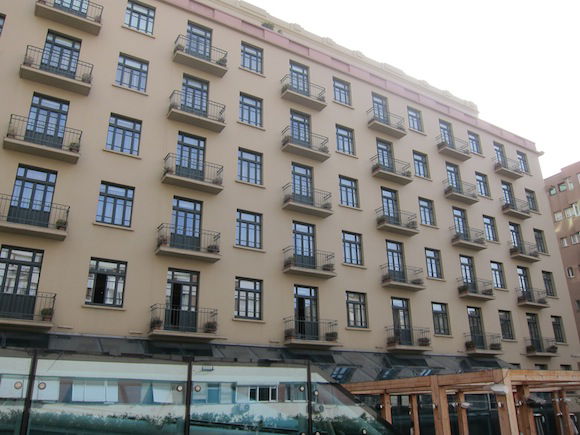 View of hotel from pool
Then on the basement floor was the spa, which is also where the gym was located.
The gym had excellent equipment, though given that it was underground it lacked a view.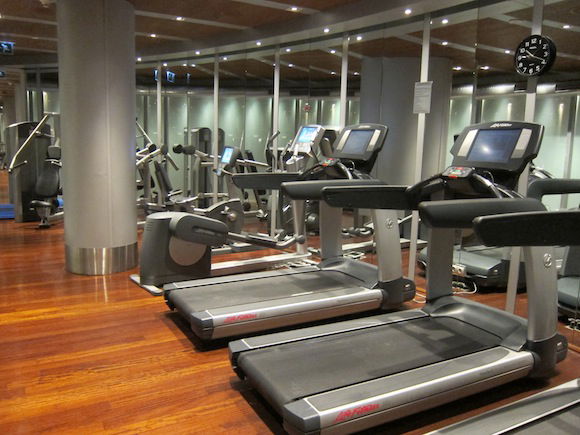 Gym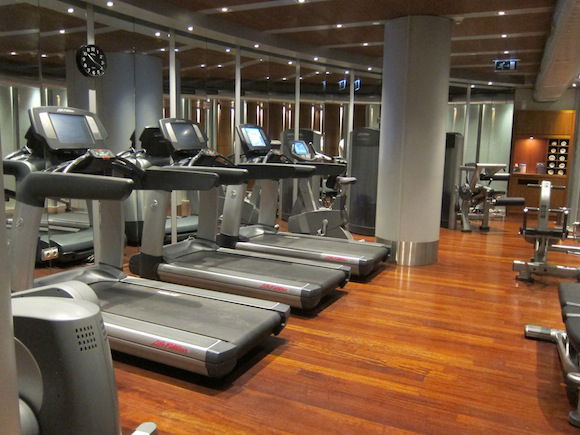 Gym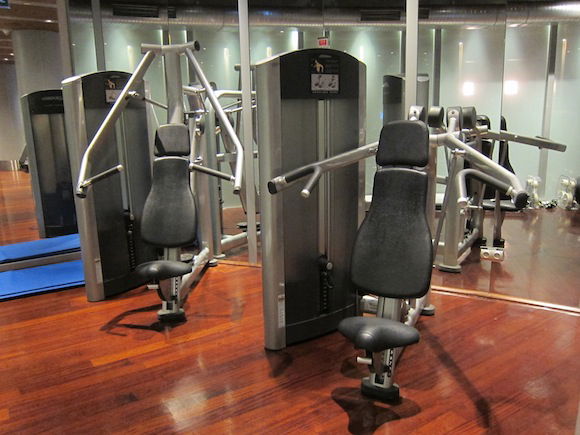 Gym
Since I had a $100 hotel credit to blow and sure as heck wasn't hungry in the 18 hours I spent in the hotel, I decided to get a 60-minute massage.
The massage was one of the best I've had, though I found it a bit odd that the masseuse that provided the service seemed to be the only one working there. She checked me in, massaged me, and then checked me out too. I guess it's not that surprising given that it's the off season and occupancy was probably very low.
There was one discrepancy with the cost of the massage which I didn't realize till check-out. I had checked the spa's website before booking my treatment and it listed a price of 210TLR (~$130USD) for the hour-long massage. However when I signed the bill it said 300TLR. I didn't mention anything because I figured I was just going crazy, memory was failing me, and I was doing the conversions wrong in my head.
When I got back to my room after the massage I double checked and realized I was in fact correct and that the price was listed as 210TLR on the website, so I brought that to the agent's attention at check-out. After making a couple of calls she adjusted the price and apologized, explaining that the website doesn't have their updated pricing. So after the American Express Fine Hotels & Resorts credit the massage cost me only $30USD, which is awesome. However, if their new price is 300TLR (which is ~$175) that just seems ridiculous for Istanbul, even for a luxury hotel.
At check-out I was once again addressed by name by the bellman, who wished me a pleasant journey.
I've stayed at hundreds and hundreds of hotels from Amans to Hampton Inns, and I have to say that this is probably the most all around "solid" hotel I've ever stayed at. The service was downright phenomenal, and the rooms incredible. And I got an amazing value on top of that. I'm convinced this is the place to stay in Istanbul, and I can't wait to return. After my stay I was actually thinking of creating a little badge to add to reviews of lounges, hotels, and airline products that deserve a five star rating for being all around perfect, but haven't moved forward with it yet. This hotel would definitely get one if I did!
How you can use points to stay at the Park Hyatt Istanbul

The Park Hyatt Istanbul is a category five property in the World of Hyatt Program, making it 20,000 points per night. If you want to redeem for a suite you can do so for 32,000 points per night. It's worth noting that the Spa King room I stayed in is actually more expensive than their standard suite if making a revenue booking, though it's also the room you get upgraded (based on availability) if you're a Diamond member or booking through Fine Hotels & Resorts or Virtuoso.
You could Earn World of Hyatt Points in several ways, including:
Alternatively if you're looking to book a paid stay I highly recommend booking through American Express Fine Hotels & Resorts or Virtuoso. If you book through American Express Fine Hotels & Resorts you get the following benefits:
Noon check-in, subject to availability
Room upgrade, subject to availability
Guaranteed 4PM check-out
Daily breakfast for two people
$100 property credit to be used during your stay
If you book through Virtuoso you get the following benefits:
Room upgrade, subject to availability
Daily breakfast for two people
A lunch for up to two people once during your stay
Complimentary book about Istanbul
Welcome note
And if you're on a paid stay you can also use a Diamond confirmed suite upgrade if you wanted to.