This is exciting — Latvia's airBaltic has announced that it's finally introducing inflight Wi-Fi throughout its fleet!
airBaltic plans inflight Wi-Fi as of 2023
airBaltic plans to equip its entire Airbus A220-300 fleet with SpaceX's Starlink internet connectivity system. Installation should start this year (in late 2023), though it's not stated how long it will take for the entire flight to be equipped with this technology.
Not only is it great that the Riga-based carrier is introducing Wi-Fi, but it will even be offered complimentary. Connectivity will be available gate-to-gate, with no login even required — you'll just be able to connect to the network and start browsing.
Starlink provides high-speed, low-latency broadband internet in over 40 countries and counting, and started being offered on select commercial aircraft as of 2022. Because satellites are positioned in low-earth orbit at an altitude of 550km (over 65 times closer than conventional geostationary satellites), Starlink has significantly lower latency and higher transmission speeds for its end users.
Starlink can deliver up to 350 Mbps to aircraft, and with latency as low as 20 ms, passengers can use VPNs and engage in other high data usage activities.
Here's how airBaltic CEO Martin Gauss describes this development:
"This marks a historic moment for our airline and the industry as a whole. Soon airBaltic will become the first airline in Europe to launch high-speed, unlimited, and free-of-charge satellite internet on board. We are excited to further improve our service to our passengers who will soon benefit from this internet connectivity onboard our flights within the airBaltic network in Europe and beyond."

"We are glad to have found the right connectivity provider – SpaceX's Starlink – that fits our needs and meets our wishes. Having the most modern aircraft type on the market, it was the next logical step for airBaltic to implement the most modern available inflight internet solution on this fleet."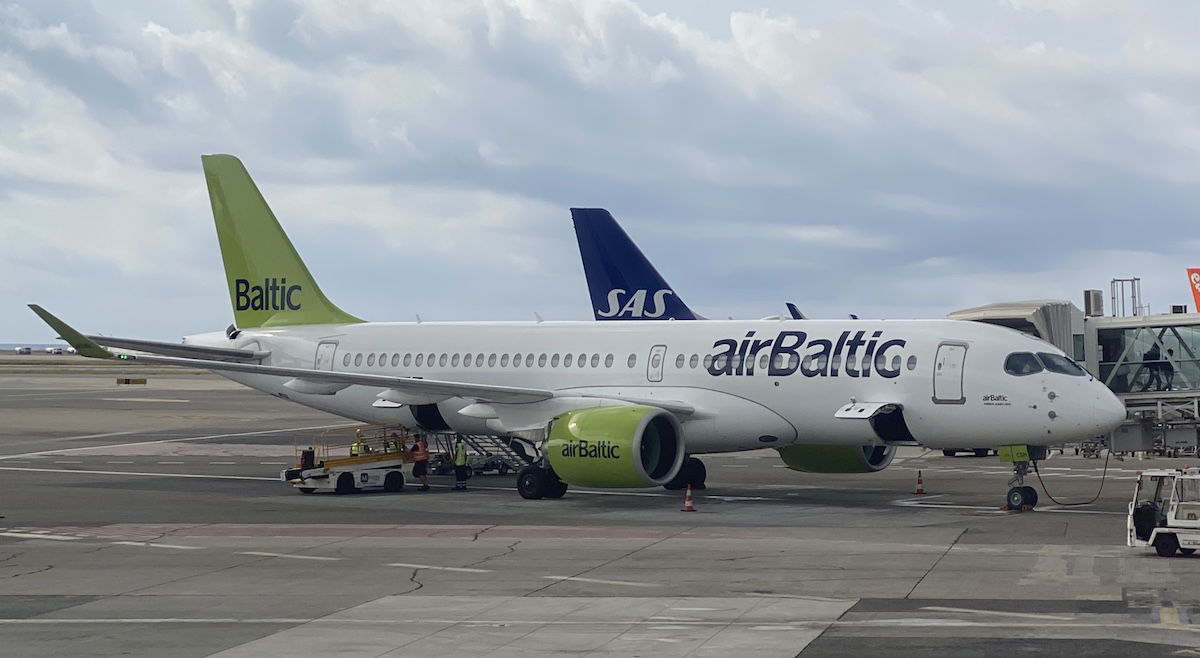 What an exciting development for airBaltic
airBaltic is such an impressive yet quirky airline that's often overlooked. The company has an efficient fleet consisting exclusively of 38 Airbus A220s, with a further 12 of these planes on order. airBaltic was the launch customer for the A220, and is the world's largest A220 operator.
The A220 provides a phenomenal passenger experience, thanks to the spacious cabin, 2-3 layout (so there's only one middle seat per row), large lavatories, and generally modern feel. That already makes airBaltic one of the most pleasant airlines to fly within Europe.
Now if you add in free high-speed Wi-Fi, the airline will truly offer a differentiated experience, unlike what you'll find on any other airline in Europe.
I am still curious about the economics, though. Intra-Europe is an incredibly competitive market in terms of pricing, so airBaltic can't exactly get away with charging huge price premiums. The airline largely has a low cost model — for example, in economy food and drinks are available for purchase.
Free Wi-Fi for all passengers with no log-in requirements is incredible, but how will the airline justify the cost? Will ads somehow be integrated into this in a meaningful way (despite the promise of no log-in being required), or does the airline think it can achieve a revenue premium by offering this?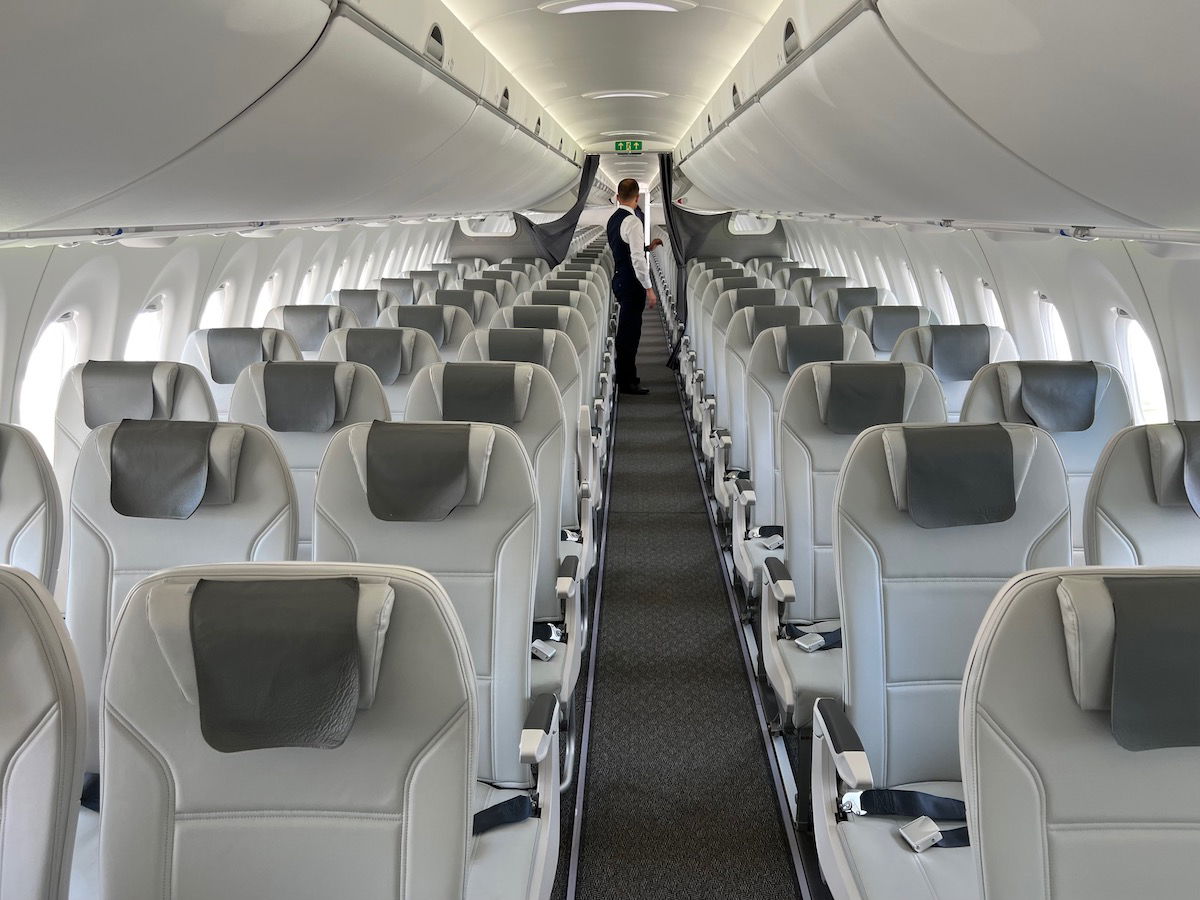 Bottom line
airBaltic is taking its passenger experience to the next level, with the introduction of free Wi-Fi, currently scheduled for installation as of late 2023. The airline will be partnering with SpaceX Starlink. Free gate-to-gate Wi-Fi with no log-in even required sounds awesome to me. I'm just curious how the airline is making the economics work (or if there's something we don't know yet).
What do you make of airBaltic introducing Wi-Fi?