Good afternoon from sunny Tampa!
After a quick trip to Frankfurt I am visiting my parents in Florida, where the weather is significantly better. 😉
Next week I leave on my dad's big birthday trip, so there will be lots of fun updates from the road.
I apologize for the lack of trip report updates this week, as it has been an absolutely crazy week. Sub-48 hour trips to Germany generally don't help in the "gotta catch up on writing" department.
That being said, I promise to get the "A380 Addiction" trip report done before I embark on the big trip!
---
Featured Stories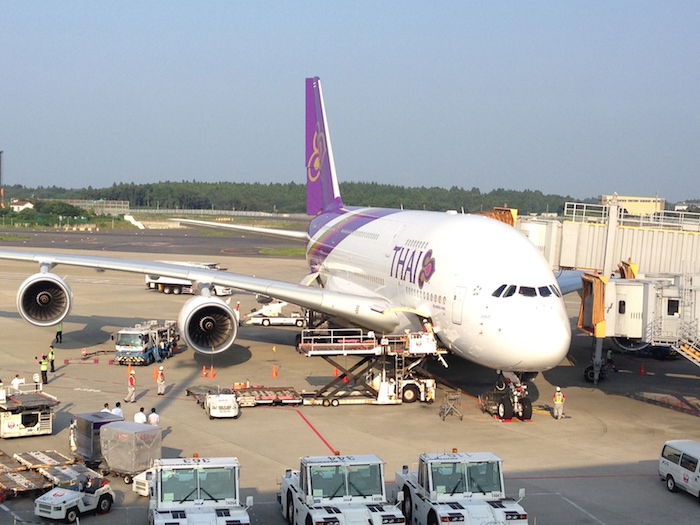 I live out of a 20″ carry-on, and one thing I just can't figure out is why flight attendants need so much luggage. Fortunately you guys are smarter than me, and the comments on this post are fascinating. Who knew there was such a bustling resale market?
---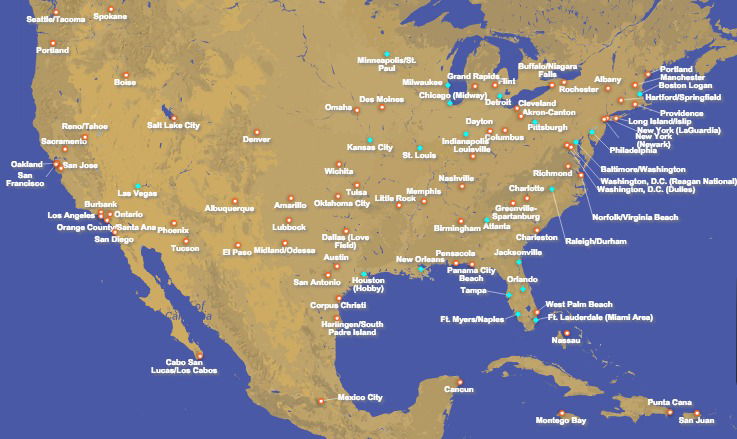 If you travel within North America, and have a consistent traveling companion, you should really be considering the Southwest Companion Pass.
To accrue the Companion Pass you need to earn 110,000 points in a year, and a few tricks will get you there in no time.
---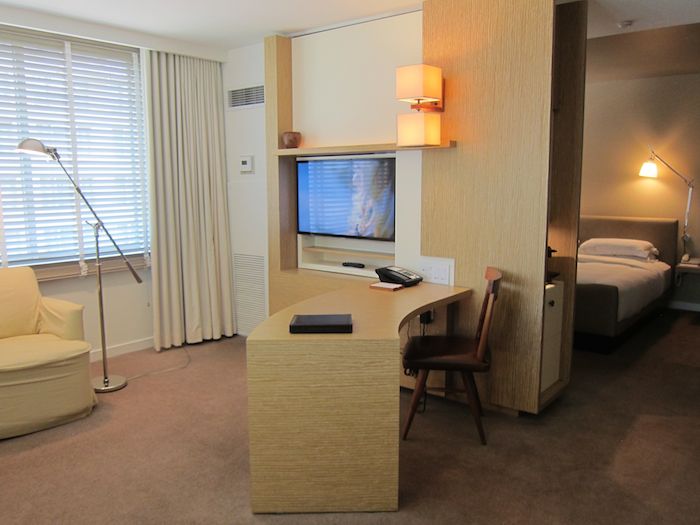 Hyatt is offering a discount on gift cards, and by stacking with some other offers you can save more than 10% on Hyatt stays in the US, Canada and Caribbean.
If you routinely stay at Hyatt properties, this is pretty much a no-brainer!
---

TIPS: Earning Miles & Promos
Up To 20% Off Virgin America Winter Tickets
Silvercar Offering Up To $200 Referral Credit
Amex Wants To Buy You Coffee
How To Get 17 Miles Per Dollar At Nordstrom
Today Only: Free Uber Rides To SFO
Save $3000+ On Domestic Travel
Pros And Cons Of The British Airways Visa
Save 10% (And More) On Hyatt Stays
Register For Club Carlson Points Or Nights Promotion
TRICKS: Redeeming Miles
Alaska And Virgin Australia Awards Bookable On Delta.com Again
Virgin Atlantic Flying Club Awards Become More Restrictive
Is Cathay Pacific Releasing Less Award Space?
Act Now: Redeem American Miles For Business Class To Europe!
TONS Of American First Class Awards To Europe This Spring!
TRAVEL With Lucky
Flights Between New York And Miami Are Wretched
Why Are You Asking Me So Many Questions?
One Of The Airline Industry's Greatest Mysteries
Singapore Creates Impossible Expectations
Is Hilton Honors The Best Hotel Loyalty Program?
The Most Frustrating Hotel Rate Changes
Flying Can Be Frustrating… And That's Fine…
REVIEWS & Trip Reports
Review: Crowne Plaza Doha The Business Park
Review: Qatar Airways First Class A330 Cairo to Doha
NEWS & Updates
No One Wants To Hear About Your Great Trip
Admirals Club Members Now Get More Board Room Access
How Much Does A Points + Cash Stay Cost Hyatt?
Emirates Adds Third Daily A380 Flight To New York JFK
Alaska Board Room Members Have Cathay Pacific Lounge Access At SFO
Aer Lingus Starting Washington Dulles Flights In 2015
Baltia Air Lines 747 Interior Revealed
Will The Real Elizabeth Gallagher Please Stand Up?
American & US Airways Further Aligning Fare Classes
Emirates Offering Free Wifi On A380 & 777
Funny Video: Weird Things Couples Do In Hotel Rooms
Leaders Club Makes Earning Free Nights Easier
Official: Hyatt Not Renewing Diamond Challenge For Now
Emirates And Starwood Partnership In The Works?
Has Hyatt Discontinued The Diamond Challenge?
China Eastern 777-300ER To Los Angeles Starting February 2015
Aer Lingus Announcing New US Destination On Wednesday?
PSA: Don't Wear A Speedo On A Plane
Another Beautiful 747 Retirement Video
---
Safe travels, and I hope everyone has a great week!