Lately we've seen many airlines introduce free inflight Wi-Fi and messaging for members of their frequent flyer program. Emirates is the latest airline to announce that it's expanding free Wi-Fi, though interestingly the airline is just reflecting changes that were made earlier this year. Let's go over the details.
Emirates' free Wi-Fi policy for passengers
Emirates now offers some form of complimentary Wi-Fi to all Skywards members throughout its fleet, including on Airbus A380s and Boeing 777s. To start, the following passengers receive unlimited free Wi-Fi with no data caps:
First class passengers who are Emirates Skywards members
Emirates Skywards Platinum members in any class of service
Emirates Skywards Gold and Silver members in business class
All other passengers who are Emirates Skywards members, including those in economy and premium economy, receive unlimited free messaging through apps. Eligible apps include WhatsApp, iMessage, Facebook Messenger, WeChat, Line, and Viber. This complimentary service is only valid for texting, and not for sending or receiving pictures or videos.
It's free to join the Emirates Skywards frequent flyer program, so that's pretty easy to do. The requirement for being a Skywards member is obviously intended to increase enrollment in the loyalty program, since it's easier to sell to those customers. As you'd expect, people on flights are often bored, so airlines have a captive audience.
Emirates also highlights how popular its free inflight Wi-Fi has been with passengers. In January 2023, the system saw 450,000 users per month. Only 10% of all passengers use complimentary Wi-Fi onboard, though on routes to the Americas, that number is almost 20%. Frankly that's lower than I was expecting, given the ability to have free messaging. I guess it reflects that only a small percentage of passengers are Skywards members, though.
For those who aren't otherwise eligible but want to buy unlimited free Wi-Fi throughout the flight without data limits, that will cost $9.99-19.99, depending on the length of the flight.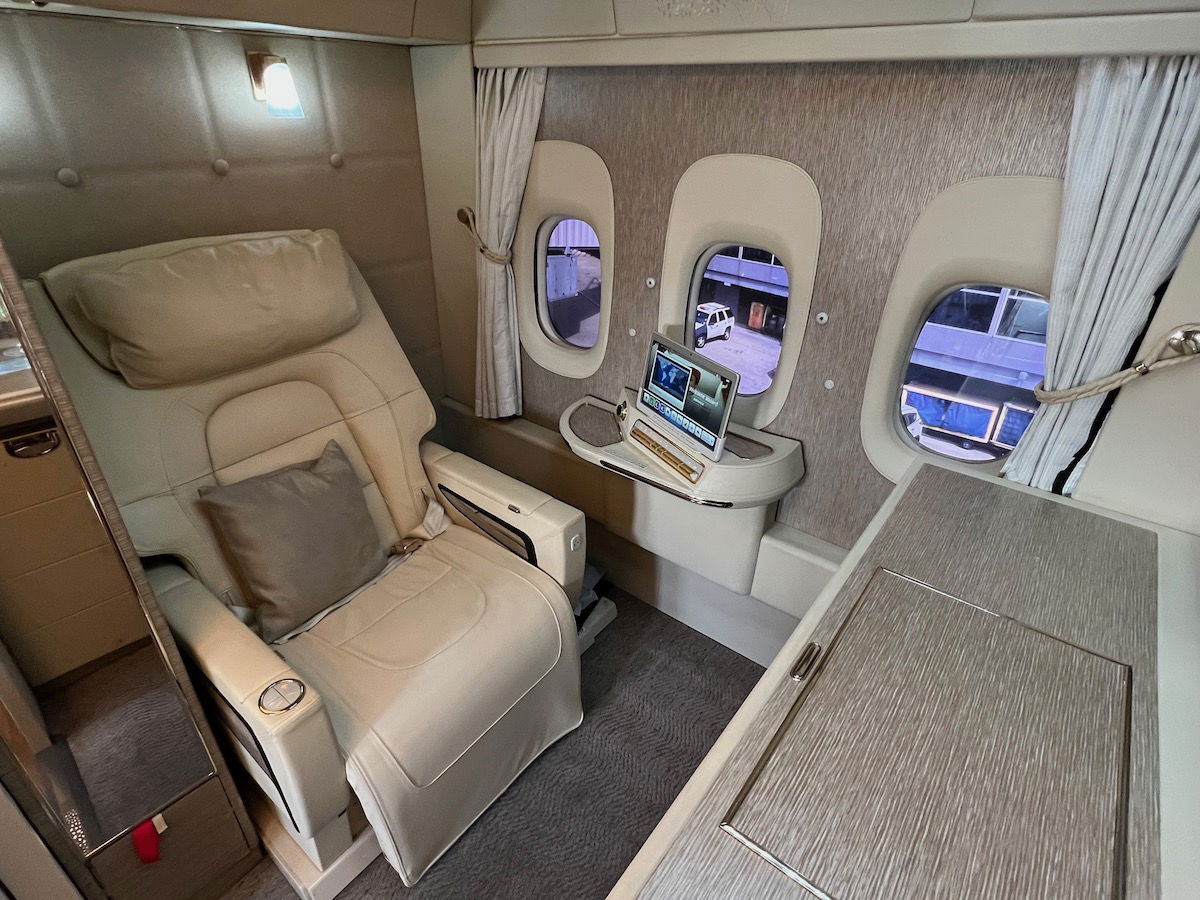 Emirates' Wi-Fi is lackluster, but improving
While it's nice that Emirates is expanding its free inflight Wi-Fi and messaging offerings, do be aware that Emirates' Wi-Fi is currently pretty lousy when it comes to speeds. Emirates uses OnAir for its Wi-Fi throughout most of its fleet, which is probably one of the worst providers in service.
This is totally fine for texting and messaging, but if you're looking to actually get any work done or to send or receive pictures or videos, don't expect this to be anything like Viasat, or to offer a comparable experience to what you'd receive on the ground.
It's interesting that Emirates highlights how it "has constantly been at the forefront of inflight Wi-Fi developments." I mean, Emirates did have Wi-Fi pretty early on, but I can't say we've seen much innovation since then.
Fortunately things should soon be improving. Emirates will start taking delivery of Airbus A350s in 2024, and these will be delivered with Inmarsat's GX Aviation Wi-Fi. This should represent a massive improvement to Wi-Fi speeds, so it's something to look forward to. Unfortunately we don't have a sense of what the A350 passenger experience will otherwise be like, though.
It sure would be nice if Emirates had plans to retrofit its existing aircraft with better Wi-Fi. For example, Emirates is in the process of reconfiguring much of its 777 and A380 fleet to add premium economy and make some other changes, so wouldn't it be nice if there were also higher speed Wi-Fi? But alas, that's not happening.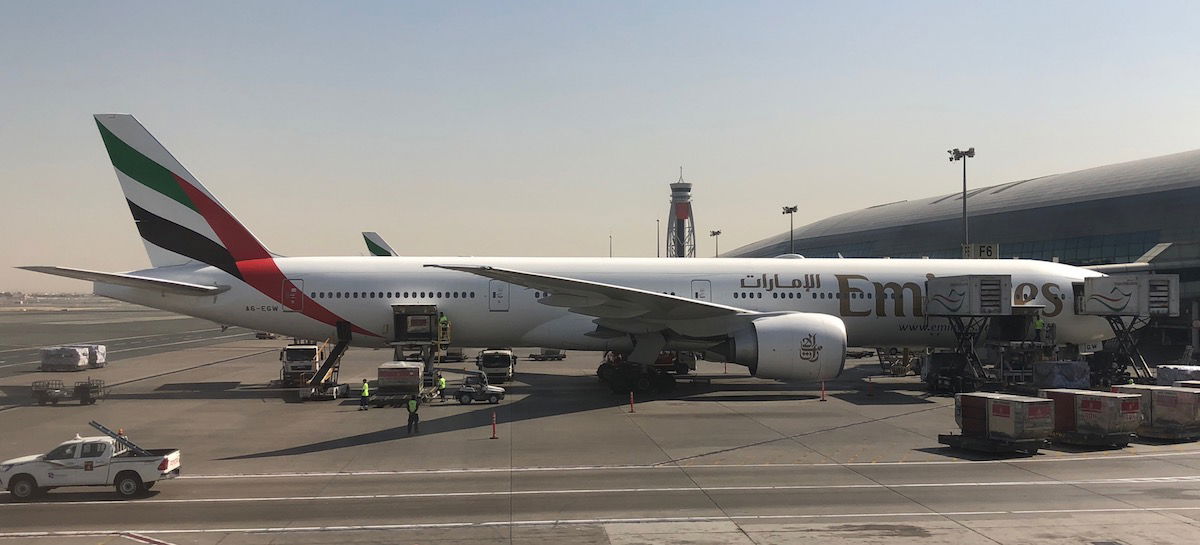 Bottom line
Emirates has modified its Wi-Fi policy, and now all Emirates Skywards members once again get unlimited free inflight messaging. On top of that, elite members and premium passengers potentially get free Wi-Fi with no data caps. Just manage your expectations when it comes to the speeds of Wi-Fi, at least until the A350s are delivered.
What's your take on Emirates' Wi-Fi offering?