Delta made a pretty major change to the SkyMiles program last week, whereby they no longer priced stopovers on award tickets. This didn't just apply on delta.com, but also for reservations made by phone.
Delta quickly clarified that this was as a result of changes to the IT of Delta SkyMiles, clearly in preparation for the 2015 SkyMiles program. While Delta will be introducing one-way awards in 2015, I think it's safe to assume they'll come at the expense of stopovers on roundtrip awards.
Delta claimed that award stopovers could still be priced by calling Delta reservations agents, though that wasn't entirely true. Unless you specifically ask an agent for a stopover, they know about the "glitch," and they manually price it, they'll charge you extra for stopovers. It's fascinating when an airline's policy is that they'll charge you the wrong price unless you know to call them out on it… but that's an entirely different story.
Anyway, there were two other seemingly innocent changes — delta.com stopped displaying award availability for travel on Alaska Airlines and Virgin Australia. I gave them the benefit of the doubt on that one, though it was a bit odd that delta.com stopped displaying space for both partners around the same time. I spoke to someone at Delta who explained it was an IT glitch. An actual IT glitch, unlike the change with stopovers.
That does indeed seem to be the case, as both Alaska Airlines and Virgin Australia awards are once again bookable on delta.com.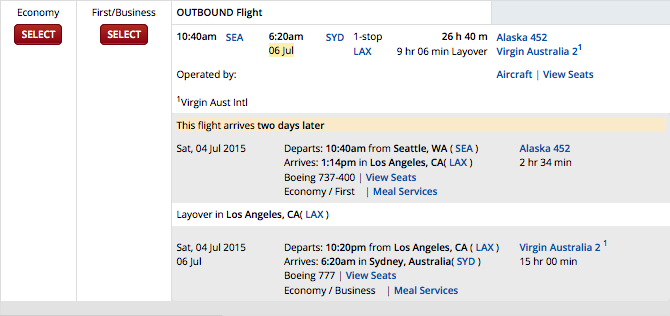 That's good news, since Alaska Airlines is an incredibly valuable SkyMiles partner for domestic travel (given that they actually release a good amount of saver level award availability, unlike Delta), while Virgin Australia is invaluable for travel to Australia, as they release more saver level business class award space between the US and Australia than any other airline.