A few weeks ago a hilarious image was circulating the web about the overall examination results for a kid at a primary school in Singapore. Via SGAG: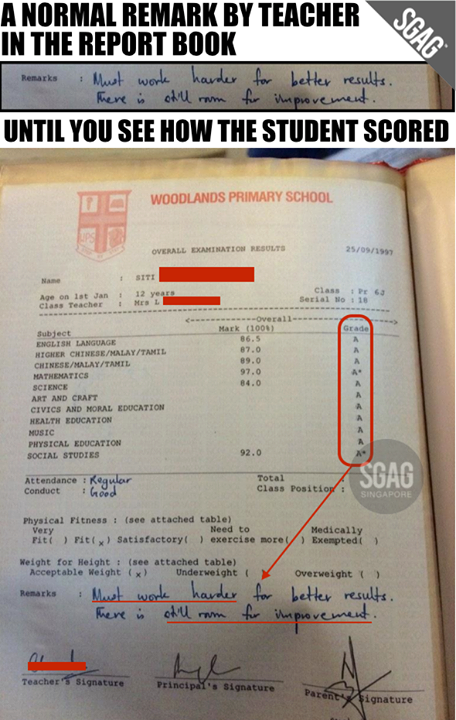 As you can see, he got straight "A"s, but under remarks it said "Must work harder for better results. There is still room for improvement."
Hah! And that brings me to my flight last night from New York to Frankfurt in Singapore Suites Class — it was good, but by comparison it wasn't good enough. And that's Singapore's fault. Because they're so good. Let me explain.
Back in August I flew from Frankfurt to New York on Singapore Airlines in A380 business class. I was fully expecting to be disappointed, given that the business class cabin has 86 seats, and I had previously almost exclusively flown Singapore Airlines first class on longhaul flights.
But I was wrong. The service was amazing. I'm a tough critic and notice everything, but the service was flawless. There wasn't a single aspect of the service I could critique. Not one. I felt like I was the only passenger, despite the fact that I was in a huge cabin. The crew was just that good.
So last night I flew Singapore Airlines Suites Class, and the service was… well, by any other airline's standards very, very good. But by Singapore's standards it was below average. And that's simply a function of how high the average level of service on Singapore is. When almost all of your flights are flawless, a still excellent but not quite as exceptional flight is subpar, right?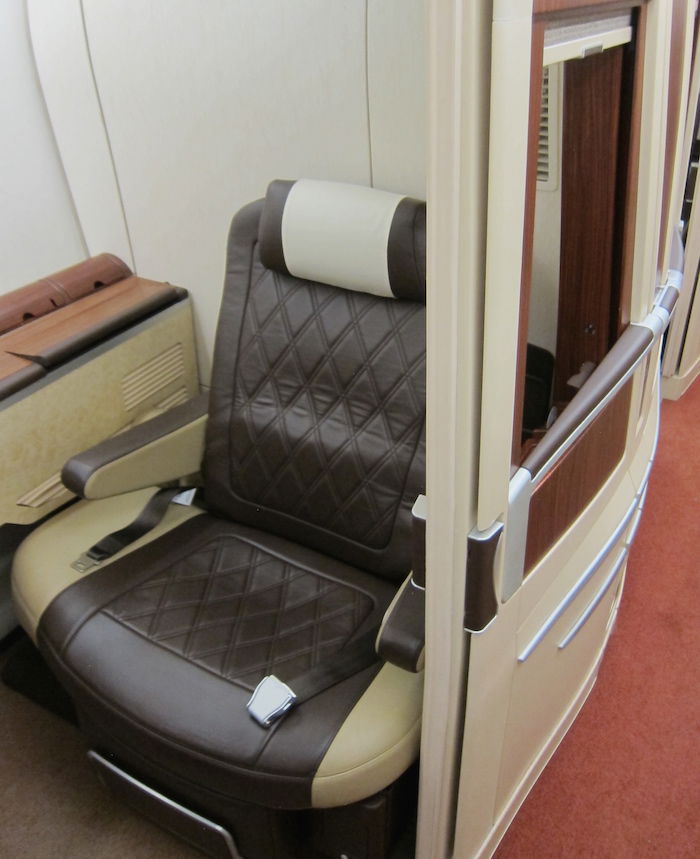 Singapore Airlines A380 Suites Class
What wasn't amazing about the service? Was I not addressed by name? Was I denied as much Krug as my heart desired? Was the crew not genuine-seeming? Nope, none of that.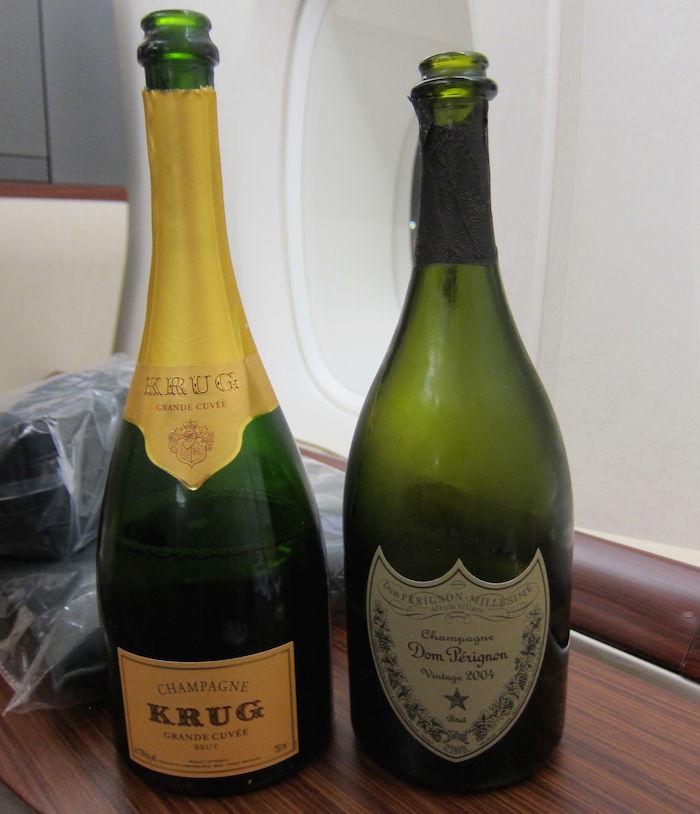 The age old Singapore first class champagne question — Dom or Krug?
They just didn't seem to listen as well or be as coordinated as other Singapore crews I've had. On at least a few occasions one crewmember asked me if another crewmember had already done something ("did my colleague already take your order?").
That wasn't a big deal.
The flight was 6hr40min, which doesn't allow much time for sleep. The meal service was a bit on the slow side, and was done two hours after takeoff. Then again, realistically how much faster can you really serve a five course meal? So that was totally fine.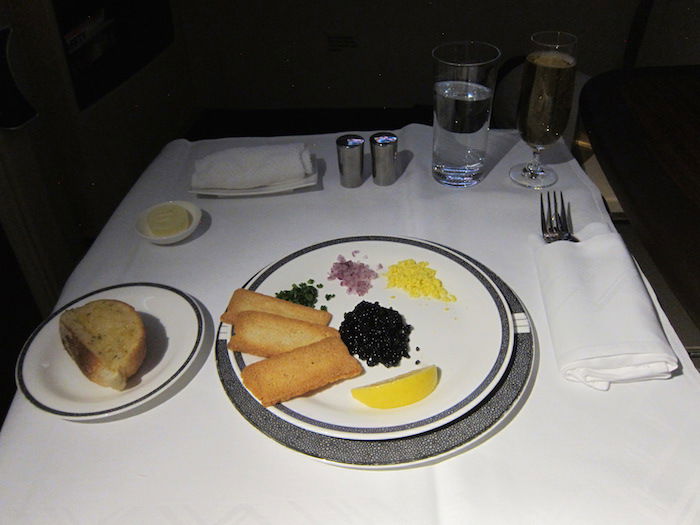 Singapore Airlines Suites Class caviar service
Here's the one thing I'm slightly less forgiving of.
When my bed was made, the leading stewardess asked if I wanted to be woken for breakfast. Now let me start by saying that if I weren't writing trip reports I would have slept through breakfast, because I sure as hell don't want to eat three hours after having a five course meal. But I do perpetually feel the need to take one for the team… for you guys, of course. 😉
Crew: "Mr. Schlappig, would you care to be woken for breakfast?"
Me: "Hmmm, how long before landing will that be?"
Crew: "About 90 minutes before landing."
Me: "Since it's just a fruit plate could we do an hour before landing, and could I have a cappuccino when I wake up, please?"
Crew: "Sure, why not?"
After a sub-three hour nap I was awoken…. with 90 minutes to go to Frankfurt. Below is the airshow after I woke up, went to the restroom, changed out of my pajamas, my bed was turned back into a seat, etc.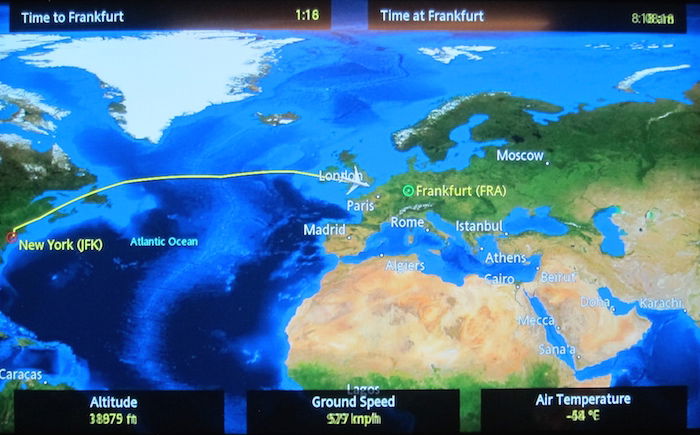 Airshow between New York and Frankfurt
Whatever, not the end of the world. I figured I'd at least get a cappuccino out of it.
After sitting there for another 15 minutes I was finally given a fruit plate, juice, and water… and asked if I wanted some coffee or something else to drink.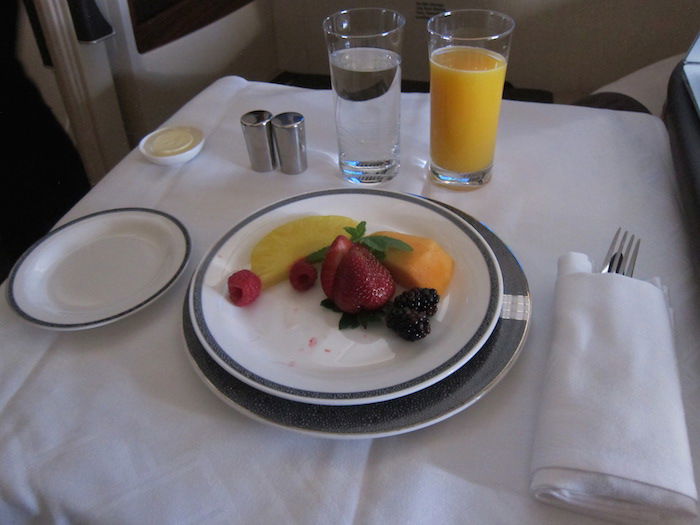 Singapore Airlines Suites Class breakfast service
I ordered a cappuccino again, which was served 10 minutes after my fruit plate was.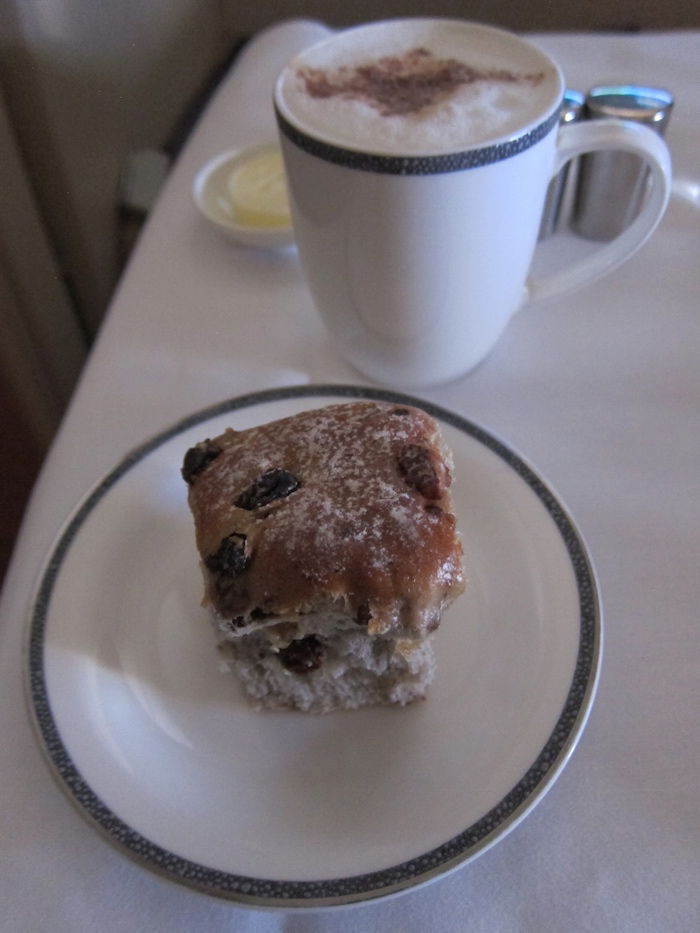 Singapore Airlines Suites Class cappuccino

I know I'm being picky here, but am I off base?
It's not that I expect perfection, but I've gotten so accustomed to it on Singapore… is that really my fault?
Oh well, it must suck to be as good as Singapore!