I don't think I could ever be a flight attendant. There are only so many times I could say "sir, I don't think that's gonna fit" before I chug a beer and pop the slide.
And that brings me to my flight on Thursday from New York JFK to Miami.
People seem to think that flights to/from Las Vegas are the toughest to work. And yes, having 11 people removed from a plane sucks. But I still don't think they have anything on flights between New York and Miami.
Why is the route so bad?
It seems to attract the worst people from New York and Miami (and while both cities have great people, I tend to think the "worst 5%" of people from each city are the worst of humanity in terms of manners/behavior)
It has a ton of passengers connecting to Latin America, and many of them don't speak a word of English and haven't flown much in the past (neither of which is their fault, though unarguably that makes it more difficult as a non-Spanish speaking flight attendant)
So where do we even begin?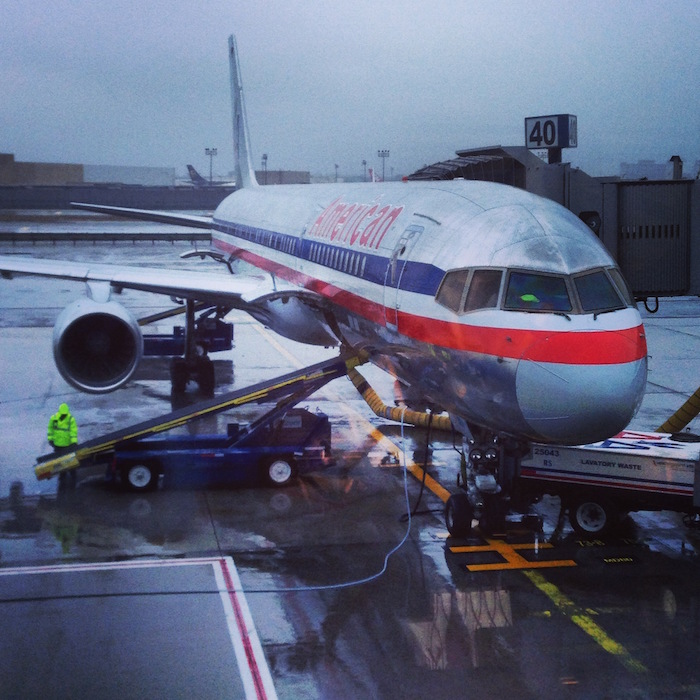 Phone call in the aisle
This New Yorker guy in suspenders boards and is seated in 4A. However, after stowing his bags in the overhead he proceeds to just stand in the aisle and continue his phone call. When the flight attendants asks him to be seated, he holds his finger out at her to tell her to wait.
He does take off his jacket and throw it at her, though. She says "where are you seated, sir?" He just points behind his head. She says "which seat?" He "shushes" her again.
After two minutes his phone call is done and he takes a seat.
1B doesn't want to stow her carry-on
Through no fault of her own, she was probably the most difficult passenger. She didn't speak a word of English and didn't seem to be a frequent flyer. The flight attendant did her best to communicate with her, and tried to explain she'd have to stow her purse in the overhead. "No," she responded. The flight attendant kept trying to motion what had to be done, and motion at the bulkhead to indicate nothing could be put there during takeoff.
The lady then basically goes into the "brace" position with her purse between her legs and stomach. Goodness gracious, we're not in San Pedro Sula (yet)!
Loudest snorer in the history of the world
After takeoff I put on my noise cancelling headphones and listened to Taylor Swift's new album at full volume (which I have a love/hate relationship with, for the record). During the meal I heard some noise, so took off my headphones. The guy behind me was snoring louder than I've ever heard before. It continued all the way to Miami.
Bathroom during landing
Mrs. 1B, who didn't want to surrender her purse, also decided that the best time to go to the bathroom would be the second after we touched down, after we were still on the runway.
She had the biggest victim look on her face when the flight attendant tried to explain that she needed to be seated.
Keep your feet off my nuts!
You know that center tray where flight attendants usually place the nuts? Yeah, don't really think that's meant as a place for your feet.
As far as 1F goes, I was actually sort of impressed by how far up he managed to get his feet… much more flexible than I am.
Great crew!
The above was only the tip of the iceberg. I was cracking up at the entire situation, gave flight attendants Susan and Giovanni some AApplause certificates, and kept telling them how bad I felt for them. Susan said "well, at least there's always that one person that's laughing at the situation."
I do what I can. 😉
Anyone else find New York to Miami to be an especially tough city pair?