In the past I've written about how I'll always only book flexible hotel rates. I should modify that statement, since I now live in hotels full time and have changed my policy slightly — now I'll only book flexible rates, except within a few days of arrival. If I'm booking only a couple of days in advance and there's still a non-refundable rate, I'll often lock that in if the rate difference is substantial.
Why I book flexible hotel rates
But in general, why do I avoid non-refundable rates?
Sometimes my plans do change, even when I don't foresee it, and it sucks to basically forfeit the cost of the hotel stay
The bigger reason is that rates often drop as the stay date approaches — if a hotel has lots of rooms left to sell, they might drop the price
And that's the beauty of flexible rates. I can lock in my rate way in advance, and then keep monitoring as my arrival date approaches. In the event the rate drops further I can always cancel and rebook.
In the past I learned this the hard way. I booked a non-refundable stay way in advance, and closer to my stay date a substantially cheaper flexible rate became available.
Can flexible rates be frustrating as well?
But here's a situation that's perhaps even more frustrating. I booked a stay at the brand new Hyatt Herald Square, which is Hyatt's newest property in New York City (their footprint in NYC has exploded over the past year). This comes after they've opened the Park Hyatt New York, Hyatt Times Square, and Hyatt Union Square, all within the past year.
I booked the "My Elite Rate" of $159 — that's pretty damn good for New York City! I did notice that even the flexible rate required canceling 48 hours in advance. Usually hotels only make you cancel one day prior, or sometimes even day of arrival.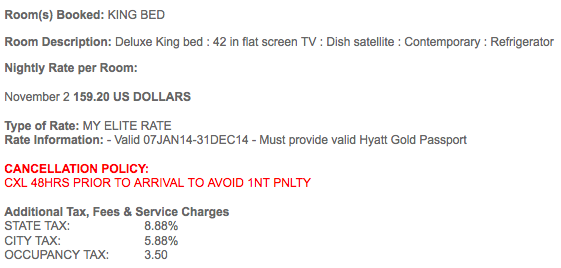 Anyway, on Sunday afternoon, a day before arrival, I checked hyatt.com as I usually do to see what the rate was… and it had dropped to $120 (which is crazy cheap for New York City).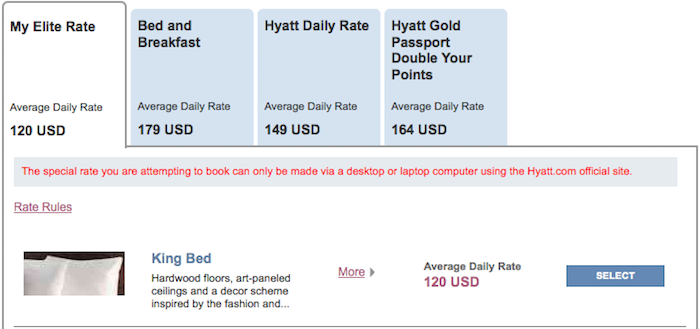 Of course at this point I was within the cancellation deadline for my stay. For me it was the first time I've booked a flexible rate and seen the rate drop even further within the cancellation deadline.
So I guess that even booking a flexible rate isn't a guaranteed way to get the lowest flexible, publicly available rate…
First impressions of Hyatt Herald Square
In terms of first impressions of this property. The rooms are the smallest of any Hyatt in New York City, at under 200 square feet. I knew that coming in, though. And having known that and adjusted my expectations accordingly, I quite like the hotel — it feels very boutiquey. At $120-160 per night it's an amazing value, but I certainly wouldn't pay the same for this property as other Hyatt properties in NYC, given the room size.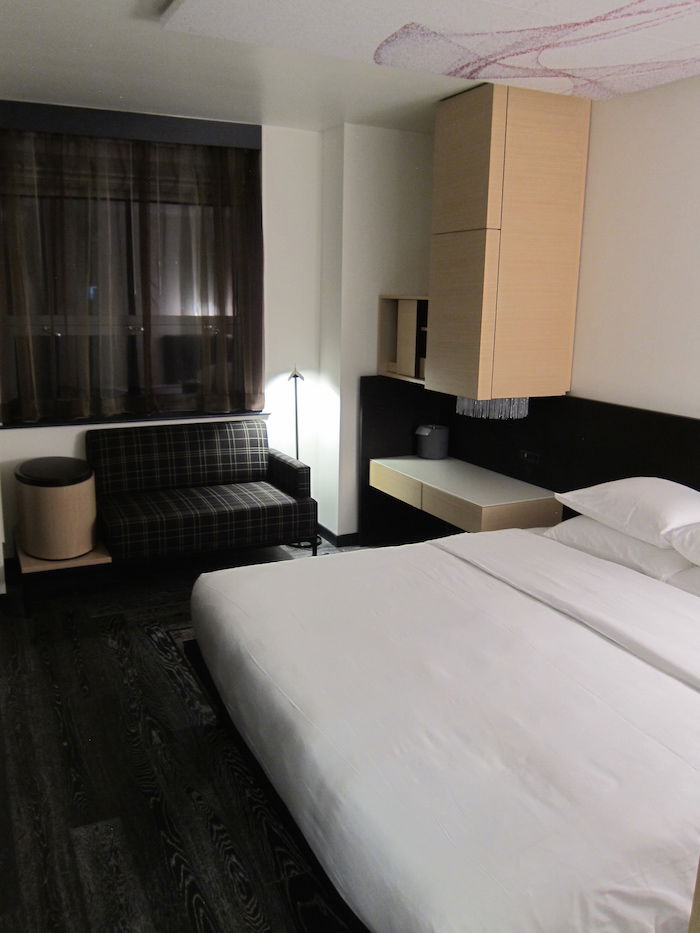 What's your strategy when it comes to booking hotels? Under what circumstances do you book non-refundable rooms?