In August I heard about Baltia Air Lines for the first time, and I've been kind of obsessed ever since. To say I've been stalking them would be an understatement (hey, something had to replace La Compagnie, given that they're operating fairly reliably nowadays).
Baltia Air Lines claims to be "America's newest airline." The only problem is they've been that for about 25 years now, and still haven't flown their first passenger flight.
In my previous post I wrote about their supposed business plan of flying 747s between New York and Eastern Europe, about their Golden Rooster Club loyalty program, and about how they'll apparently offer premium cabin passengers complimentary chauffeur service.
It's really amusing to watch their Facebook page as well. Too bad Facebook wasn't around 25 years ago. If you think they're moving at a snail's pace now, imagine what they've been doing for the previous 25 years!
Yesterday Baltia Air Lines posted a YouTube video to their Facebook page about how they're moving into Phase III and how they've completed the D-check on their 747.
It's a fascinating video, because it also shows their pilot and cabin crew training, as well as the interiors of their cabins:
https://www.youtube.com/watch?v=Yr4yqXfo55Y
Here's their business class cabin: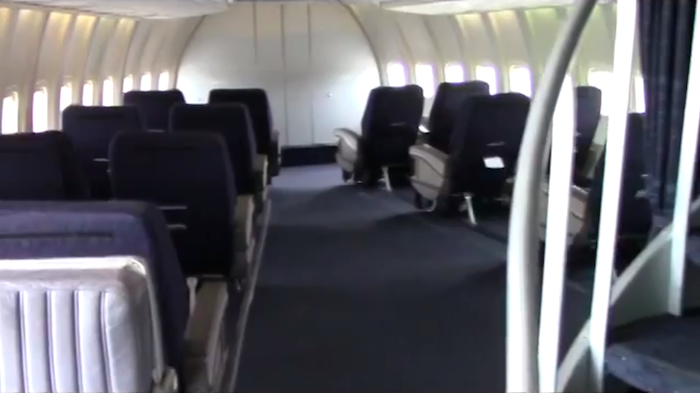 And here's their economy class cabin: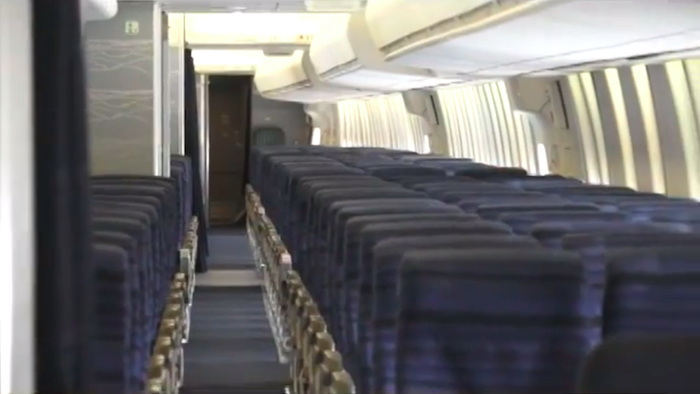 Glamorous, eh? We certainly can't claim deny that they're trying to bring back "the good old days" of flying. 😉
Seriously, I can't even begin to say how fascinated I am by this airline. Clearly they don't actually ever intend to fly. This airline has been 25 years in the making, they have a 35 year old 747 that has been sitting on the ground for nearly four years (at Willow Run Airport in Michigan, no less!), and they already scrapped their second 747.
This is a front for something. I just can't figure out what yet.
Does anything think Baltia Air Lines will ever take to the skies? Or what is Baltia Air Lines a front for?