Good morning from (sweltering hot) Sydney!
This has been such an incredible and fantastic week! This trip with my dad is hands-down the best I've ever taken, and it's been so much fun sharing the stories with you guys.
He's loving the comments as well — I can't thank y'all enough for sharing this experience with us (and for reading in general). I'll try to keep the updates and videos coming as often as I can!
---
Featured Stories
If you're not caught up on Dad's big birthday trip, this post is live from the Emirates lounge in Dubai. I asked him to guess where we were heading next — he was pretty confident until he looked at the departures board!
---
Contest: National Emerald Club One Two Free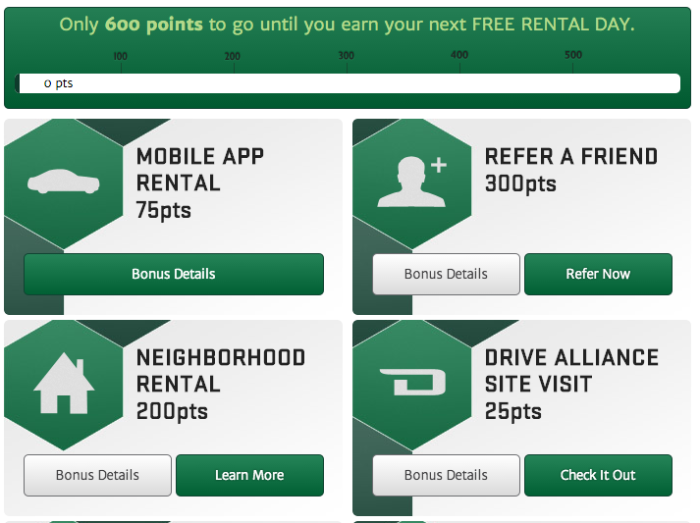 National Car and I are giving away money and elite status! Five people will each win a $200 Amex gift card and Emerald Elite status for a year.
You must be a US resident over the age of 18, but entering is easy. More details on the official contest page.
Entries will only be accepted through Saturday at 11:59PM Eastern, so now's your last chance!
---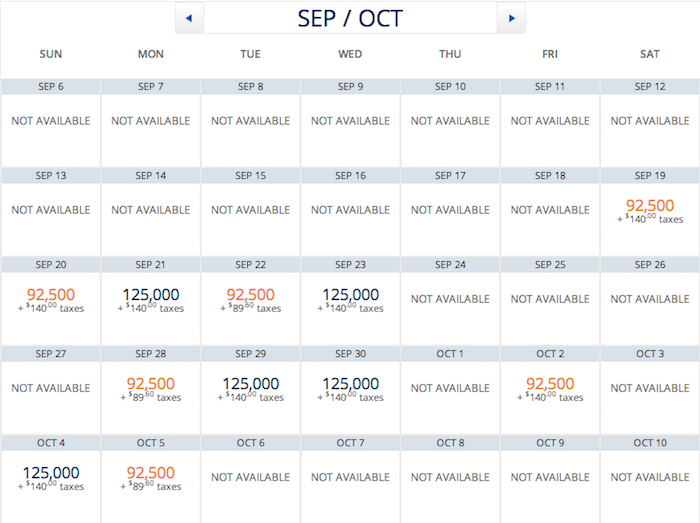 Watch out for flying pigs! Delta.com has rolled out a new award calendar, and best I can tell so far it actually seems to work.
This is part of the shift to the 2015 SkyMiles program which will also allow one-way awards for half the price of a round-trip.
On the down side, this comes at the expense of stopovers, and the new multi-city tool doesn't seem to work very well either. But having a functional calendar is a long time coming, and I'm glad to see that feature working.
---

TIPS: Earning Miles & Promos
Does Buying Virgin America Points Make Sense?
Giveaway: $1,000 And Elite Status
Register For Starwood & Emirates Your World Rewards
Save On United Flights With Veterans Advantage
LifeMiles 100% Bonus On Purchased Miles Through December 19, 2014
How To Stack Discounts To Save On Hyatt Stays
Chase Freedom Increased Sign-Up Bonus
SPG Nights And Flights
Up To 25% Discount When You Buy Starpoints
Uber $30 Ride Bonus Ends November 23, 2014
Register Now For Amex Small Business Saturday 2014!
TRICKS: Redeeming Miles
Sneak Peek: New IHG PointsBreaks List
Redeem Miles For Etihad A380 First Class?
Why Aren't There Nicer Seats To Hawaii?
How (And Why) To Use Alitalia Miles
Delta SkyMiles 2015 Worldwide Award Chart Details
Transfer Velocity Points To KrisFlyer Miles (And Vice Versa)
Delta Eliminating SkyMiles Stopovers In 2015
Delta Introduces A Functional SkyMiles Award Calendar!!!
TRAVEL With Lucky
Singing Happy Birthday On An Airplane!
Condoms At Australian Airports — WTF?!
Dad Finds Out Our Next Destination!
How Much Should A Hotel Rollaway Bed Cost?
My Dad Guesses Our Next Destination!
Thanks Emirates For Leaving My Dad Speechless (Again)!
Did I Offend Our Tour Guide? And Was I Off Base?
Did A Hotel Send Me The Wrong Email… Or Read My Mind?
REVIEWS & Trip Reports
Review: Virgin Atlantic Clubhouse New York JFK
Review: Hyatt Herald Square New York
A Suite Ride To Frankfurt: Introduction
NEWS & Updates
Passenger Removed From A Flight Over Allergies?!
Has Chase Discontinued Partnership With Korean Air?
Cool Video Of Emirates A380 Maintenance Check
How Delta Is Marketing The 2015 SkyMiles Program
Trunkster Zipperless Luggage — Thoughts?
JetBlue Adding More Seats And Checked Bag Fees
Further United MileagePlus Devaluations for 2015
Hotel Fines Guests £100 For Leaving Bad Review
Amex Centurion Lounge Studio Coming To Seattle Airport
Why Don't Airlines Lower Fuel Surcharges?
Delta Wants To Triple Presence in Seattle
---
This week I'll continue exploring Sydney with my Dad, so will have many more fun stories and updates to share. Hope everyone has a great week, and a very happy Thanksgiving!