Watching Delta's growth in Seattle over the past two years has been amazing. They've gone from only having a small presence at the airport, to having nearly a dozen longhaul international flights per day, plus a countless number of domestic flights as well.
Of course this kind of growth took some dirty work — specifically, the "Battle in Seattle" that they've been having with Alaska Airlines. When they first announced their international growth it was positioned as a partnership with Alaska, whereby Alaska would be providing the domestic feed for Delta's international flights. Little did Alaska know that Delta was just using them short term to facilitate growth, while long term Delta had plans to provide most of their domestic feed themselves.

But it looks like Delta's current growth is just the beginning. Delta presently has 11 gates at SeaTac Airport, but is aiming for 30.
Via Bloomberg:
"We're making good progress on our discussion to upgrade the facility and to turn Seattle into a huge international gateway for Delta," Chief Executive Officer Richard Anderson said on a recorded message to employees.

Delta, the world's third-largest airline, is seeking 30 gates at Seattle-Tacoma International Airport in the long term, Anderson said on the Nov. 13 call. The airline currently has 11 gates, according to the airport, the largest base for Seattle-based Alaska.

Anderson's message suggests Delta is pushing beyond a previously stated goal. In September, Seattle airport spokesman Perry Cooper said Delta wanted about 150 flights a day at the airport by 2017. That would require 19 or 20 gates, assuming eight flights a day from each one, Cooper said.

Delta could potentially operate 240 flights a day with 30 Seattle gates, Cooper said. Sea-Tac, as the airport is commonly known, determines how many gates to grant airlines each year according to formula using their number of outbound seats as of August, Cooper said.
Making progress to turn Seattle into a huge international gateway? They haven't done that already with Beijing, Hong Kong, Seoul, Shanghai, Tokyo, Amsterdam, London, and Paris? I think that says a lot about just how much they want to scale their operations out of Seattle.
I can't wait to see where this growth leads, and how Alaska fits into all this. I'm kind of amazed that Alaska seems to just be sitting back and taking it up the chutney from Delta. I guess right now all airlines are doing well, so maybe they're just complacent, but I don't see how they'll be able to succeed long term if they don't change something in a mAAjor wAAy.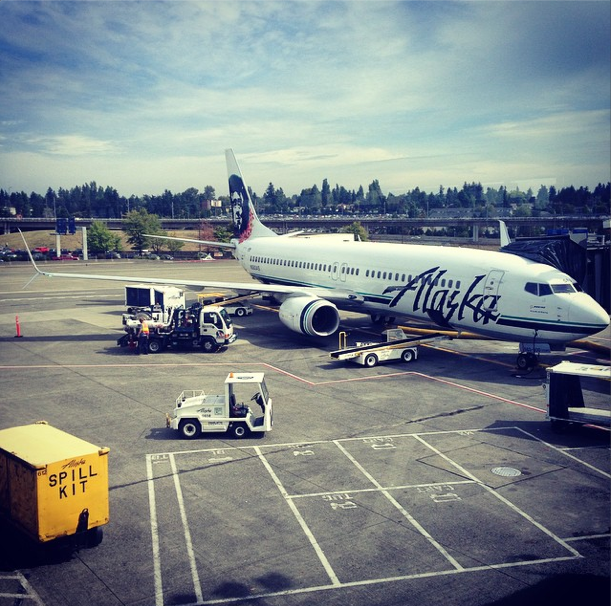 (Tip of the hat to TravelinWilly)