Well this is truly bizarre. I'm presently at the Park Hyatt Dubai, which I love. It's a fantastic property, just a few minutes from the airport and city, but at the same time it's so private and residential that you feel like you're in the middle of nowhere.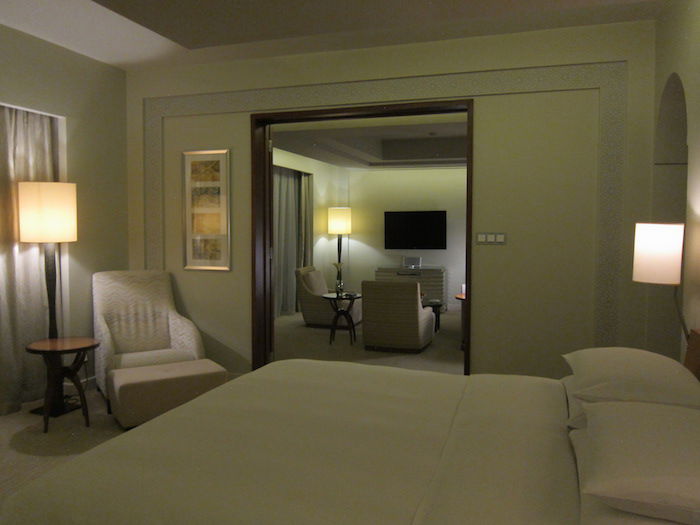 Park Suite at Park Hyatt Dubai
There's just something so peaceful about overlooking Dubai Creek, given the hustle and bustle otherwise found in Dubai.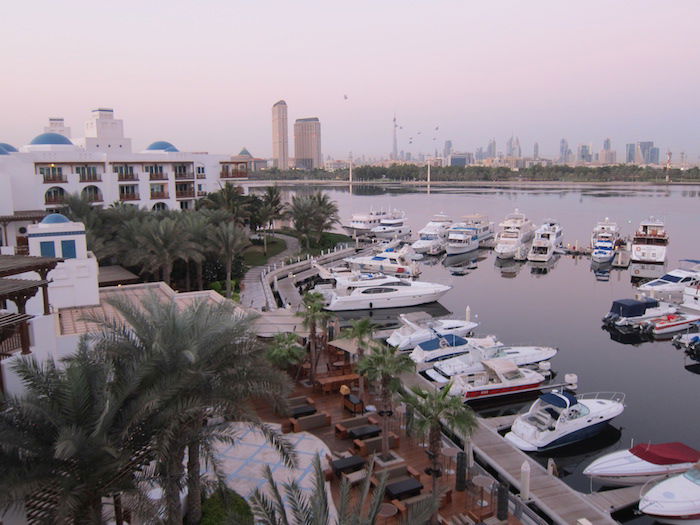 View of Dubai Creek at Park Hyatt Dubai
I stay here almost every time I visit Dubai, and have no reason to stay anywhere else (well, on second thought, other than to review new properties for you guys). 😉
As a Gold Passport Diamond member I receive complimentary breakfast, and this hotel happens to have a very good one. Not only do they have an extensive buffet, but you can also order hot dishes off the menu (though the cold buffet is so good that I'm usually far too full to order anything off the menu).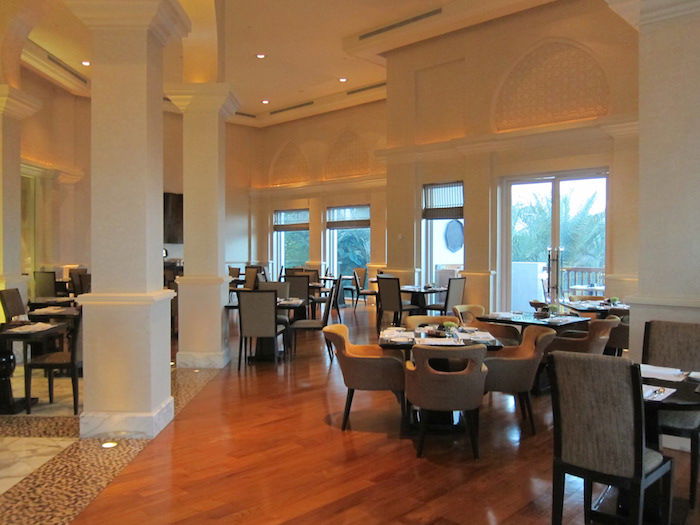 Cafe Arabesque at Park Hyatt Dubai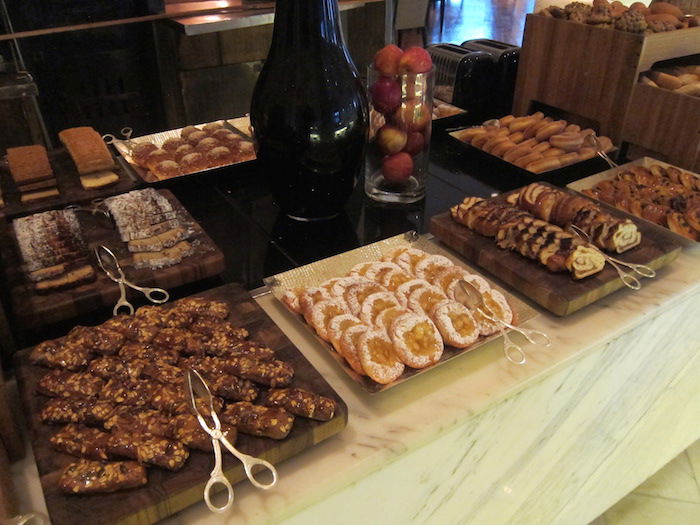 Cafe Arabesque breakfast spread at Park Hyatt Dubai
The one downside to breakfast is that I find the service to be lacking. The servers are slow to clear plates, and I've never been offered a coffee refill. When my cup is empty they simply take it, rather than asking if I'd like another cup. That should be a cardinal sin of being a server at breakfast, in my opinion.
Now, I haven't actually ever complained about that, or done anything to express dissatisfaction with the breakfast experience. That's because I have low expectations of the service in the Middle East, and that way I'm rarely disappointed.
As a matter of fact, the extent of what I've mentioned about breakfast is this Instagram picture of the patio, mentioning what a beautiful setting it is.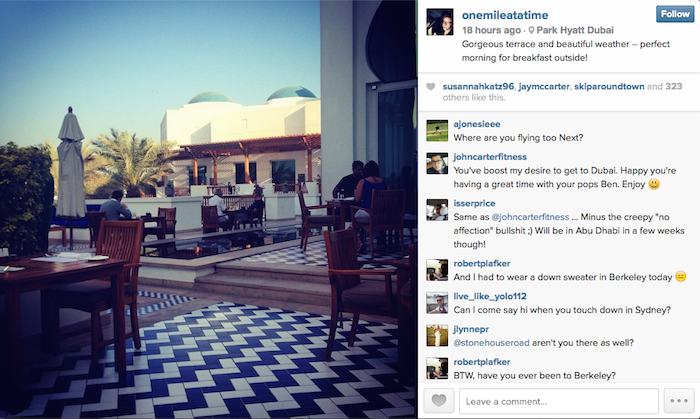 Anyway, I woke up this morning to an email from guest relations at the Park Hyatt Dubai, with the subject line "How's your stay?"
The email reads as follows:
Dear Mr.Schlappig

It was a pleasure to have you with us. And glad that you have enjoyed your stay with us.

I appreciate your patience with the unsatisfactory service you have experienced with us in regards to breakfast service. I offer no excuse for what happened but rest assured that this error in service is a rarity in our hotel and this is addressed with staff accordingly.

For any further assistance, please do not hesitate to contact me personally.

We look forward to welcoming you back in the near future!

Best regards,

[Name]
Guest Relations Team
So the email does address my one concern about the property, except I never made my concern known — I never even hinted at it!
Which makes me wonder:
Was the email supposed to be addressed to someone else? After all, surely I'm not the only person that finds the service at breakfast to be lacking.
They somehow nailed literally my only complaint about the property, and emailed me about it. So did they do anything to sense my dissatisfaction, or do they know breakfast service is disappointing in general, and were being proactive?
Color me flummoxed!
Makes me wonder if I'll be proactively offered a refill on my coffee this morning. 😉