While the Delta SkyMiles 2015 program isn't good news for most of us, there definitely are some good aspects to the program. For example, Delta will be introducing one way awards for half the cost of a roundtrip, which is great.
One of the other features they promised to add is as follows:
New Award calendar – We will launch an all-new Award calendar with expanded search capabilities and make sure it shows the lowest price for dates you select.
Delta has long had a broken award calendar, seemingly by design. Not only was it completely inaccurate, but it would exclusively show award space for travel on Delta. In other words, if Delta had only "high" level award availability that's all you'd see, even if a partner airline had "low" level award availability every day. I guess you could say it was a "feature" on their part rather than a "bug" (feature to prevent people from redeeming miles efficiently, that is).
Anyway, it looks like Delta has rolled out the new SkyMiles award calendar early, and it's awesome.
If you go to delta.com and do an award search, you'll now see the option to search with the improved calendar. Simply check the box for "My Dates Are Flexible," and then you'll be given the option to search availability for up to five weeks at a time: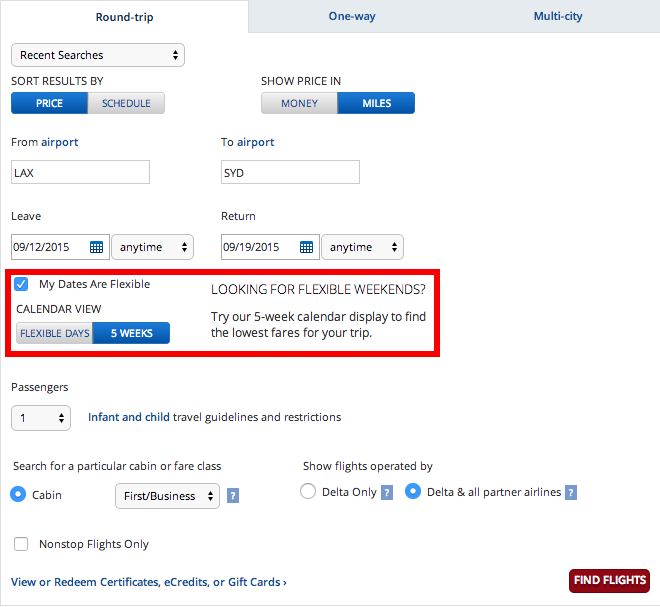 And the availability shown actually reflects what partner airlines have available (at least those partners that Delta shows award space for online).
For example, now you can see just how much business class award space Delta SkyMiles has access to between the US and Australia thanks to their partner Virgin Australia. For example, over a five week period around September, every single date has Virgin Australia business class award availability: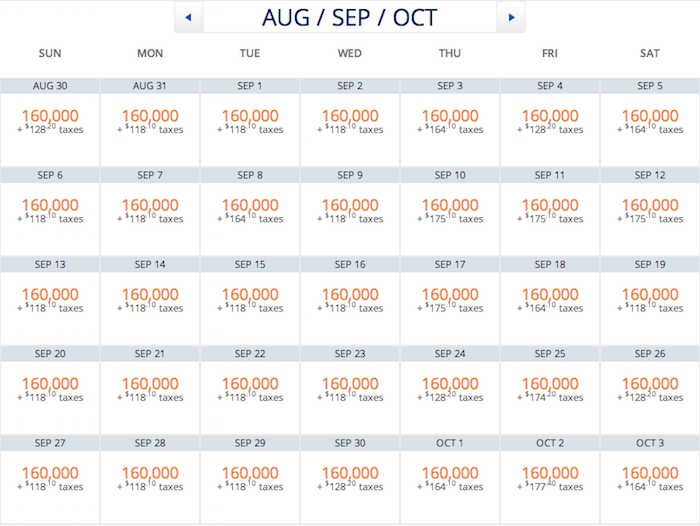 The way that search results are displayed has changed as well: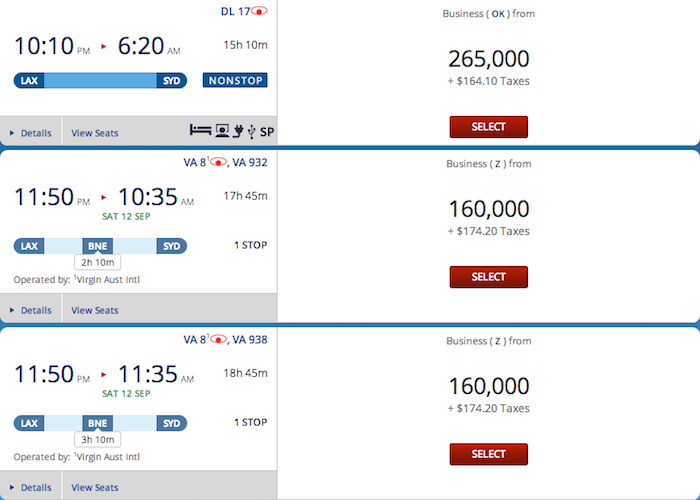 The other cool thing is that you can search availability exclusively on nonstop flights by checking the "Nonstop" button under the "Show Only" section:

This is an easy way to search nonstop award availability between the west coast of the US and Europe, for example, which can be tough for award space: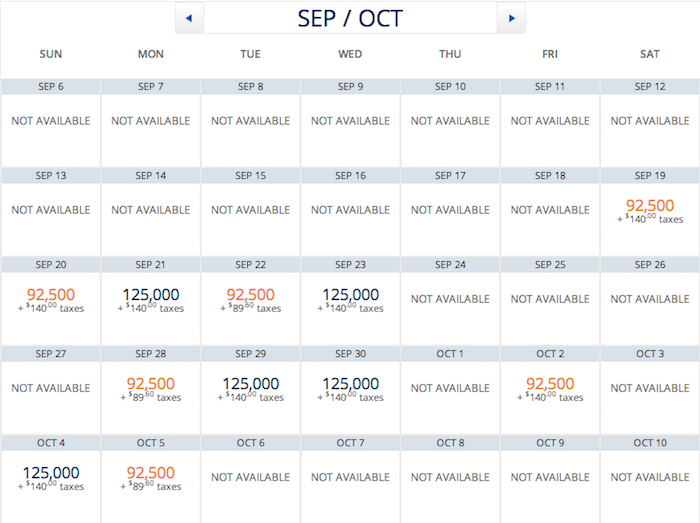 Bottom line
This is a fantastic, fantastic improvement. SkyTeam award space is generally among the toughest out there to search due to the lack of good online tools for looking it up. While not entirely comprehensive, delta.com is now the best place to search award availability for the partner airlines for which they display online award space.
As I always mention when it comes to airlines making award space easier to search online, it's a bit of a double edged sword. While a good award search tool makes it easier for us to search award space, it makes it easier for everyone else to search award space as well. So in theory it does add competition for award availability, which isn't always a good thing.
But kudos to Delta on this awesome change!
(Tip of the hat to AJK)