Good afternoon from Dallas, where I'm on my way to Beijing for the umpteenth time this month. 😉
So far this trip is looking much smoother than my last trip to Beijing (for better or worse).
---
Featured Stories

In the battle for Open Skies, Delta's CEO linked the "big three" Middle Eastern carriers to terrorism. After that gaffe you'd think he would keep his mouth shut for a while, or at least not be the poster-child for the US airlines in this Open Skies debate.
But unfortunately (or perhaps fortunately, for the Middle Eastern carriers) Richard Anderson just keeps on talking and talking and talking…
---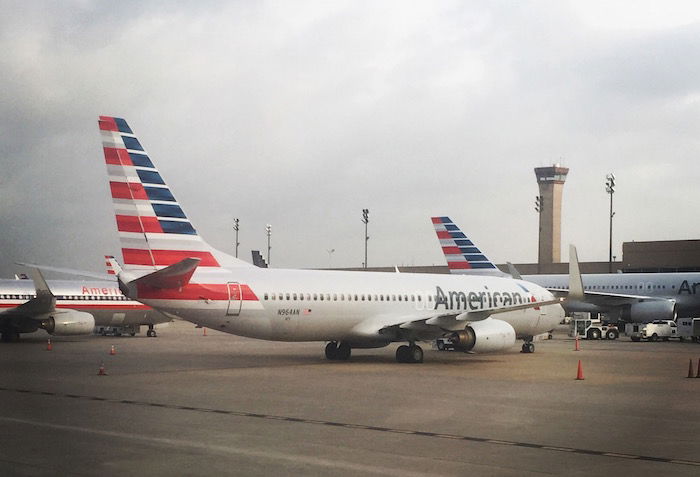 If you apply for both of these cards correctly, you'll end up with over $1,600 to spend on American.
If you've read all my previous posts about these two Citi cards (and there have been lots of them), then by all means skip this post. But I figured I'd make one consolidated post with the best strategy for applying for both of these cards, so you can get $1,600+ in credit or 100,000+ points in no time.
---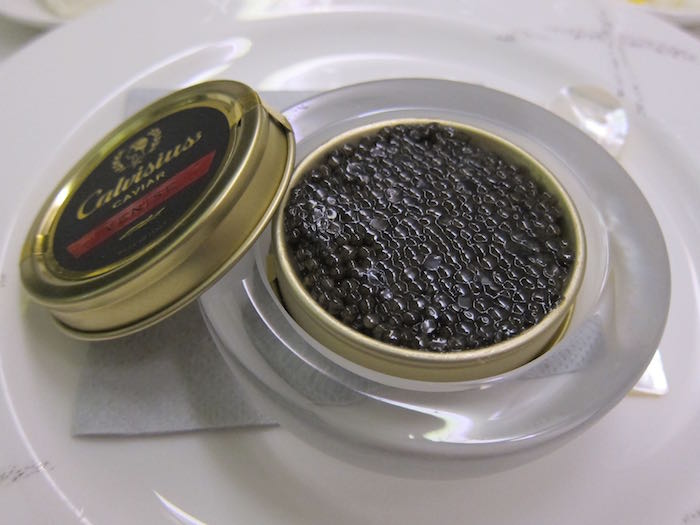 This is a question I'm often asked about travel on Cathay Pacific. How much better is Cathay Pacific first class than business class?
In other words, to what degree is it worth going out of your way to fly Cathay Pacific first class?
---

TIPS: Earning Miles & Promos
Hot Deal: ~$1,500 Business Class Tickets To Europe This Summer
More Great Business Class Fares From US To Europe This Summer
Cheap First & Business Class Fares From Dublin To The US
Huge Discounts At Royal Palm, Starwood's First Tribute Portfolio Hotel
AmEx Premier Rewards Gold Card Changes Kick In Soon!
Starwood American Express Sign-Up Bonus Terms Improved
Delta Comes Out… With First Class Fare Deals For Pride Weekends
It's Time To Rethink The Cash Back Credit Card
$1,600+ In Travel Credit On American: It's This Easy
How To Buy Alaska Miles For 2.1 Cents Each
American Boosts Premium Cabin Mileage Bonuses For Non-Elites
TRICKS: Redeeming Miles
Full Summer 2015 IHG PointBreaks List Published
Sneak Peek: Summer 2015 IHG Rewards Club PointBreaks List
My Experience Using The Citi Prestige Fourth Night Free Benefit
50% Off Select Singapore KrisFlyer Economy Awards
How To Use American Airlines Systemwide Upgrades
Etihad First Class Award Availability Trends
Difference Between Cathay Pacific First & Business Class?
Implications Of Delta Introducing 5,000 Mile One-Way Awards
AMAZING DEAL: Japan Airlines First Class Award Space Wide Open!!!
TRAVEL With Ben (Lucky)
US Airways Has A Terrible Standby Policy: Things You Learn The Hard Way
Don't Be That Guy: Travel Do's And Don'ts
Thought Process On Ordering Airplane Food?
Finding Out Your Flight Is Cancelled While Driving To The Airport
What Does A Hotel "Do Not Disturb" Sign Mean?
Is The Worst First Class The Best First Class?
REVIEWS & Trip Reports
Relaxation In The Maldives: Introduction
You Know Your International First Class Lounge Sucks When…
9 Tips For Maximizing Your Denali Road Lottery Experience
Gaming The Denali National Park Road Lottery
Visit Denali National Park Like A Local During Road Lottery
Review: Grand Hyatt Washington DC
Review: Park Hyatt Beijing
NEWS & Updates
Korea Proposes Dumb Solution To Improve Aircraft Safety
Emirates Recruiting Flight Attendants In Atlanta
Video Of Man Getting Tased At LAX After Security Breach
Korean Air "Nut Rage" Executive's Prison Sentence Suspended
AmEx Centurion Lounge Miami Opening Early June 2015
Singapore Airlines To Introduce New A380 Suites & Business Class In 2017
How Not To React When Your Flight Is Oversold
How Much Longer Will La Compagnie Be Flying An A340?
Delta's EPIC New Internet-Themed Safety Video
Delta's CEO Is A Babbling Idiot
Air Canada Starts Tagging Carry-On Bags… Should Other Airlines Follow?
Alitalia To Discontinue Partnership With Air France/KLM… Ciao SkyTeam?
Alitalia Adds Complimentary Business Class Chauffeur Service For Milan Expo
Dead Body Found Under New York Hotel Mattress
Airline Rejects 25% Of New Pilots On Psychological Grounds
Air India Pilot Shows Up Drunk… For The Third Time
---
I hope everyone has a great holiday weekend, and safe travels this week!