I admit it. I'm one of those people who occasionally travels with carry-ons which are ever so slightly larger than the limit. And while it doesn't bring me joy to do that, I genuinely don't think I'm inconveniencing others by doing so. My rollaboard always goes wheels first into the overhead bin, and my (massive) personal item goes underneath the seat in front of me without taking up my seatmate's legroom. Always.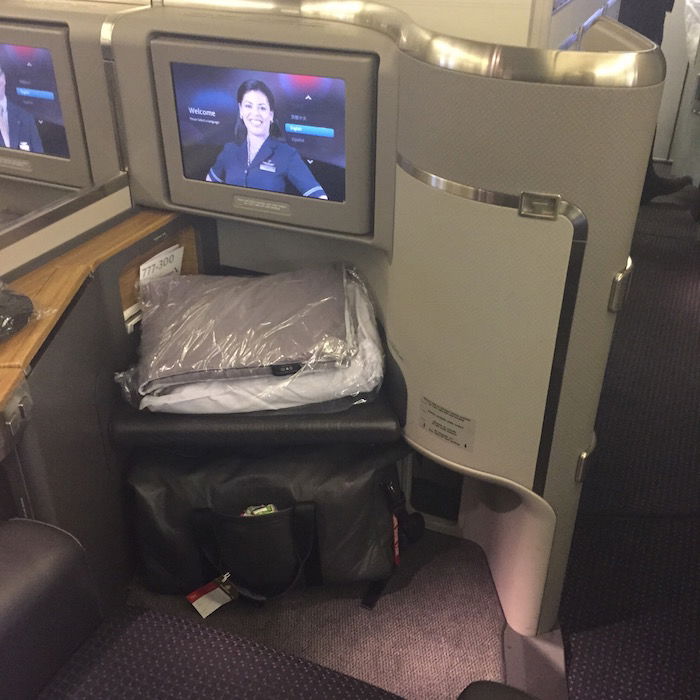 My "personal item"
Airline carry-on policies can vary drastically. Some airlines claim carry-ons can't exceed 15 pounds even in first class, which is kind of ridiculous. I'm pretty sure my bag itself weighs more than that. Meanwhile US carriers have more liberal limits, but are also wildly inconsistent when it comes to enforcing them.
We've seen US airlines get stricter when it comes to policing carry-ons for a variety of reasons, including:
US travelers tend to fly with bags the size of kitchen sinks, and that can slow down the boarding process, delay flights, etc.
Given that most US airlines charge for bags nowadays, they're potentially missing out on revenue by letting people on with larger-than-allowable carry-ons
With that in mind, it looks like our friends to the north at Air Canada are getting serious about policing carry-ons. As of May 25, 2015, Air Canada will be tagging bags with "Approved Carry-On Stickers" in Toronto:
Ensuring your travel is easy, comfortable and safe is our top priority. We also know how important it is for you to fly off to your destination without delay, with your most important travel items with you onboard. So we're making some changes to help make sure that happens.

Starting on May 25, 2015 at Toronto-Pearson (YYZ) and expanding progressively to other airports throughout the month of June, we'll have staff at both check-in and security checkpoints to quickly confirm and tag your carry-on bags that meet Air Canada's existing carry-on dimensions as "approved". This will make it easier and safer to stow your personal items on board, may help reduce wait times at security, and will help avoid flight delays caused by larger bags being checked at the gate.

If a piece of your carry-on baggage needs to be checked we will be happy to help with that at check in. If you get to security and need to check a bag that exceeds allowable size limits, not to worry. We'll give you a special card that will get you quickly back to a check-in agent, and then on to your departure gate.

There are quite a few foreign carriers which already tag bags, though I've never found them to be consistent about it.
Personally I think this "tagging" method is a waste of whatever material the tags are made of. Why?
In addition to check-in, they'll have people tagging bags at security — it seems to me like that could increase wait times at security, and not decrease them
Presumably at the gate the agents will be checking for the approved carry-on stickers — wouldn't it be just as fast/more efficient for them to just check the size of the carry-on, rather than add a step and check for the sticker?
This could cause some people to miss their flights — it sounds like if you're caught with a big carry-on at security you'll be sent back to check-in, and if you're past the check-in cutoff, I assume they won't take your bag.
Ultimately I'm not opposed to airlines policing carry-on sizes, it just seems like it's done in a manner which is inconsistent and inefficient.
What do you think of systems whereby airlines "tag" carry-ons? Would you like to see this expanded to more airlines?