While it doesn't really sway my travel decisions, I do love when an airline offers premium passengers complimentary chauffeur service. There's something nice about the seamless experience of being able to request a chauffeur through your booking and having them whisk you away on both ends of your trip.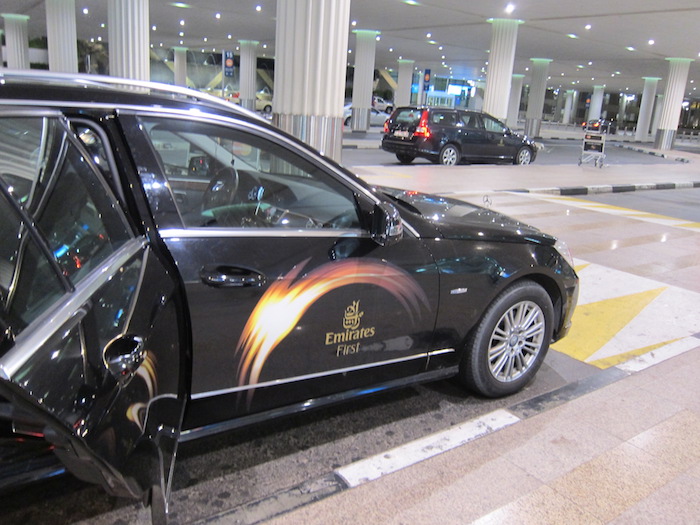 Expo 2015 is being hosted in Milan this year, and it looks like Alitalia will be offering longhaul business class passengers complimentary chauffeur service for flights arriving/departing Milan's Malpensa Airport.
Here are the terms Alitalia has published for their complimentary chauffeur service:
Is available for guests with a confirmed booking holding tickets in Magnifica class issued by Alitalia on flights operated by Alitalia to Milan Malpensa during the period May 1 to October 31, 2015 (last date that can be used for the return flight), MilleMiglia award tickets and "Business for You" vouchers
Can be requested only in conjunction with a flight departing/arriving on the same day from/at Milan Malpensa
Must be booked no more than 48 hours before the flight time
Cannot be arranged for guests that arrive at the airport without advance booking. The booking must be confirmed by the supplier
Is provided free of charge for 2 transfers from/to Malpensa
Operates within specific distances: 60 km from/to Milan Malpensa. If the requested service exceeds the mileage limit, the additional cost for the excess mileage shall be paid by the guests at the following rates: EUR 0.70 or EUR 0.80 per km, according to the type of vehicle used. All excess mileage costs shall be paid by the guests straight to the driver
When I first saw this announcement I assumed that this was a permanent feature, given that Etihad recently bought a 49% stake in Alitalia, and Etihad is big on offering premium passengers chauffeur service. I figured this was akin to airberlin offering premium passengers traveling to/from Abu Dhabi complimentary chauffeur service.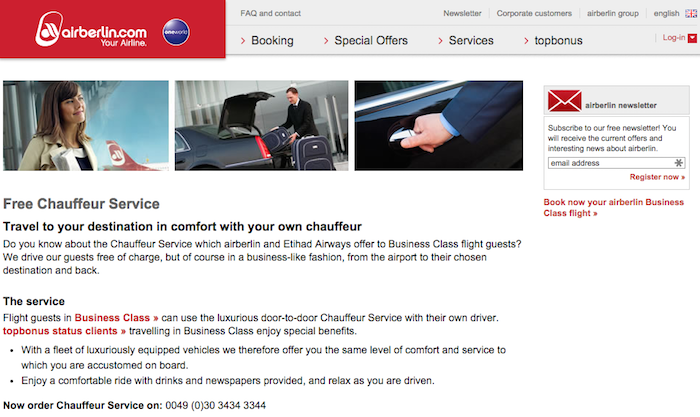 Furthermore, Alitalia is trying to transform into a "five star" airline, so this seemed like a nice start.
But it does seem to be limited time for now, and is available exclusively in Milan. I should point out that the below is clearly a translation error, since it's written correctly in Italian:
Must be booked no more than 48 hours before the flight time
It should say that the chauffeur has to be booked at least 48 hours before departure, and not that it has to be booked within 48 hours of departure.
Per the terms, award tickets seem to qualify for the promotion, though the one restriction is that the ticket has to be issued by Alitalia. So a Delta SkyMiles award ticket, for example, wouldn't be eligible (at least on "paper," though it can't hurt to try).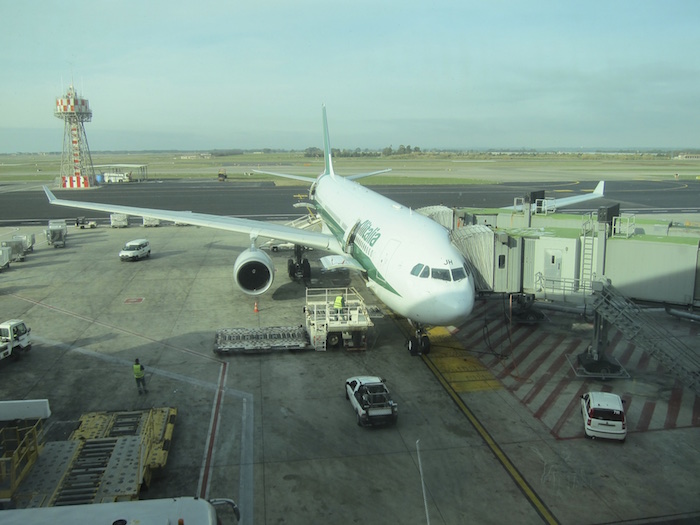 Once the Alitalia/Etihad relationship strengthens and they offer more flights to Abu Dhabi, I'm sure this will become a regular feature. But in the meantime this is a nice promotion.
Is anyone headed to the Milan Expo 2015?
(Tip of the hat to Mac)