As I explained earlier, I'm traveling on a few of the American business class mistake fares we saw a while back, for travel between Washington and Beijing on American.
My trip departing on Sunday was especially exciting, as my flight from Washington to Dallas took over nine hours.
Three quarters of the first class cabin on that flight consisted of people headed to Beijing, and they were driving the crew bonkers about their connection. Understandably they wanted to get to Beijing, but our departure time and the feasibility of the connection was 100% out of the crew's hands. A few complained really loudly, one explained how he was a travel agent, etc.
Yet none of them actually seemed to bother calling the airline, pulling up flight availability information, etc.
So my friend and I looked at availability, knowing we'd probably miss our Dallas to Beijing flight. While sitting on the plane in Houston on an indefinite ground hold, we looked at flight availability.
Chicago to Beijing later that day was sold out.
Chicago to Beijing the next day was sold out.
Dallas to Beijing the next day was sold out.
Dallas to Hong Kong that day was sold out.
Dallas to Hong Kong the next day was sold out.
It quickly became apparent that we'd have to be a bit more creative.
DFW was an absolute mess, as virtually everything into the airport was delayed, and as a result, virtually everything was sold out. I was looking at flight availability in real time, and noticed how space was constantly fluctuating, presumably due to the speed at which people were being rebooked.
After not seeing a single American transpacific flight with any seats that day or the next, it was time to get more creative.
American had some first & business class space from Dallas to London, and British Airways had some first & business class space from London to Beijing.
So I phoned up the Executive Platinum desk and explained the situation. The agent looked at availability for a minute and said "wow, this is a mess, I see nothing." So I said "I know it's not an especially direct routing, but for what it's worth the only space I could find is from Dallas to London on American, and then from London to Beijing on British Airways."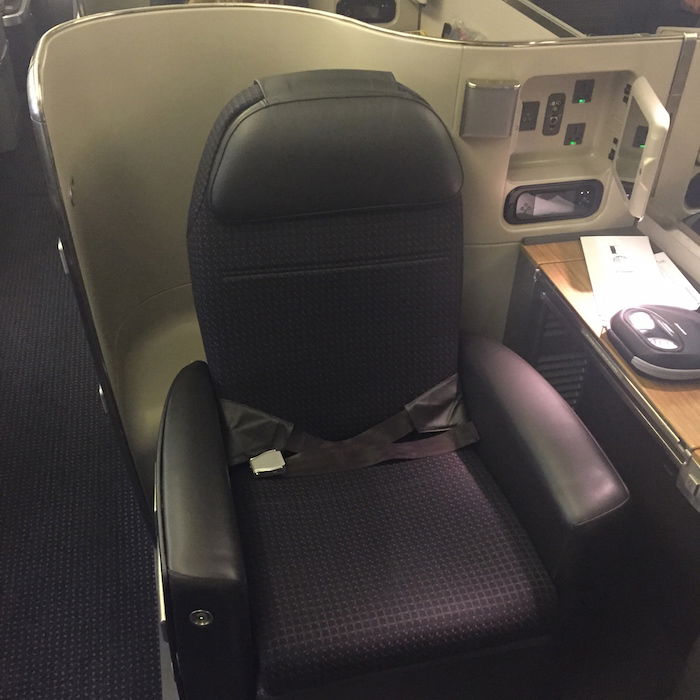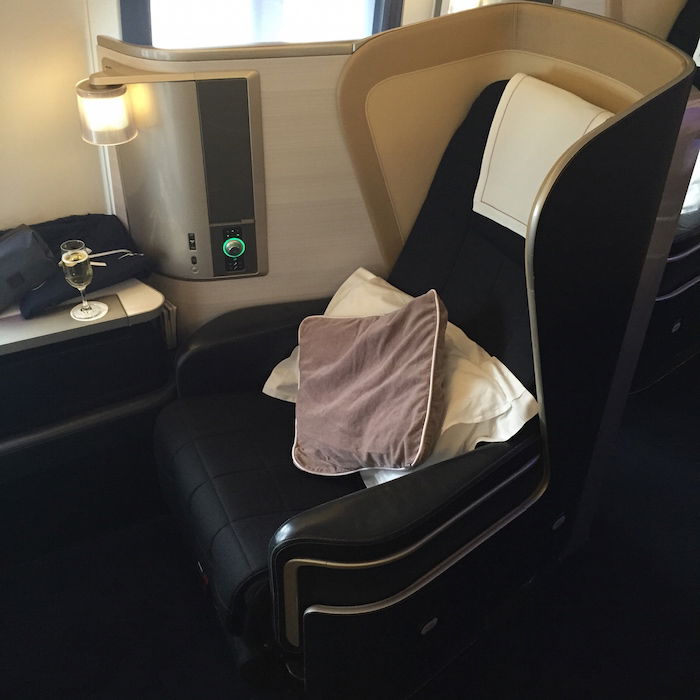 "That's a long way, you're sure you want to fly it?"
"Well, I don't really see any other options at this point."
"Okay, no problem. Let me grab those seats. I'm going to put you on hold while I reissue."
Five minutes later she came back, and we were confirmed in first class for both segments.
Bottom line
This mileage run went from awesome to even awesomer. My intent with the change wasn't even to get "creative," but it was genuinely the only option I saw available.
I was actually expecting to be rebooked in business class, but I learned after the fact that apparently it's oneworld policy to try and protect the upgraded class of service in the case of irrops. So since I had used systemwide upgrades to confirm an upgrade to first class, that new class of service was protected even on another carrier.
Go figure the friend I'm traveling with is crediting this trip to Alaska Mileage Plan, and they recently changed their earnings rates for British Airways first class to 300%. Suffice to say he's happy as could be.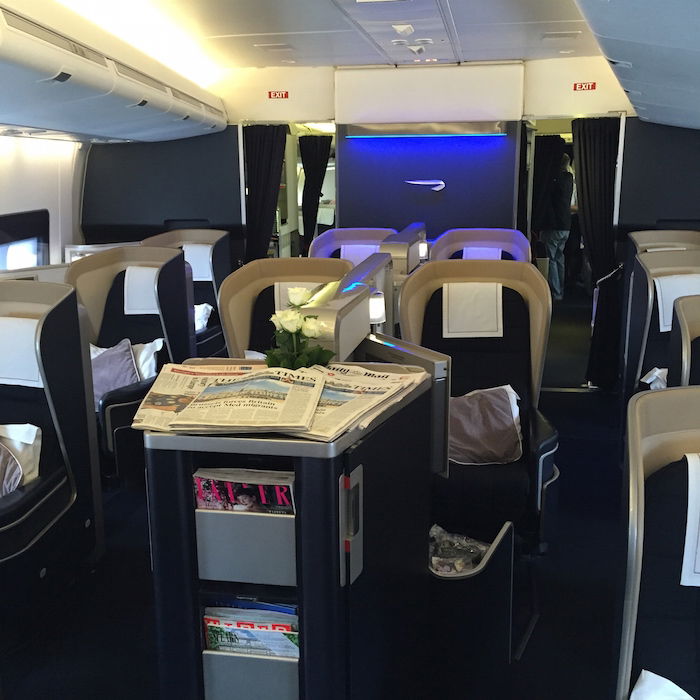 I'd say that's probably the second luckiest delay I've ever had, after the one a few years back where I was rebooked in Emirates first class.