Singapore Airlines has been pushing the boundaries in terms of passenger experience for a long time now. They were the first airline to offer a double bed on a commercial plane, with the introduction of their A380 Suites Class.
Even the business class product they introduced nearly a decade ago is still cutting edge, and almost better than many of the first class products out there.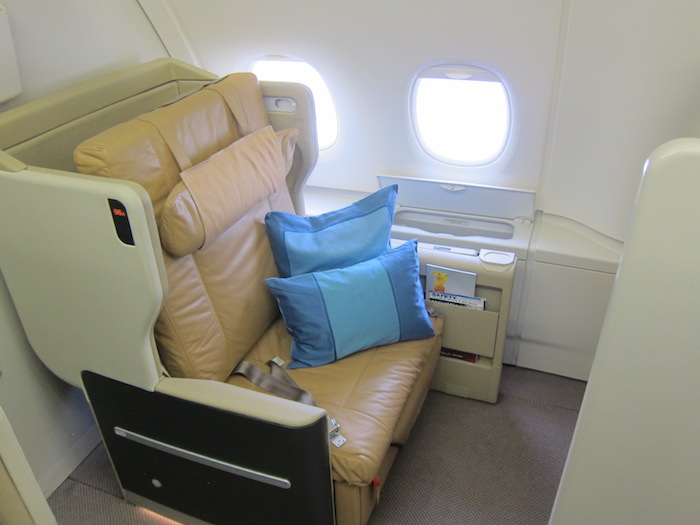 Despite their already up-to-date products, Singapore is always one-upping themselves. In 2013 Singapore Airlines announced that they would refresh the cabins on their Boeing 777-300ERs.

Singapore Airlines refreshed first class 777-300ER

Singapore Airlines refreshed business class 777-300ER
While they weren't immediately retrofitting existing aircraft, the new 777-300ERs in their fleet are being delivered with new premium cabin products.
It looks like a nice aesthetic improvement, though ultimately both the old products are still excellent.
Interestingly, up until now no announcements have been made about the possibility of refreshing the A380s. Not that they're in need of a refresh, but we're talking about Singapore Airlines here, and they like to be one step ahead.
Well, via AusBT, it looks like a Singapore Airlines A380 cabin refresh project is in the works. Apparently Singapore is planning on introducing refreshed cabins on the next batch of A380s they begin taking delivery of, in 2017. Here's the vision:
"We are working hard on a new ground-up first suite and business class product that will be unveiled when we put into service the next batch of A380s which are coming in 2017" said Singapore Airlines Executive Vice President Commercial, Mak Swee Wah.

"We have to do what is sensible and what the customers want, and come out with product which fits the market segment who wants exclusivity, privacy and comfort, and not just the suite but the whole package."

"Certainly we won't change just for the sake of change, but it will be superior to what we have now" Mak said of the new A380 business class. "Product development is an ongoing process."
It'll be interesting to see what they come up with. My guess is that they change very little in business class, since they just introduced the refreshed product, and it still looks excellent.
Suites Class will be the more interesting one. Singapore Airlines recently refreshed A380 Suites Class, though that just consisted of them reupholstering the seats with black leather.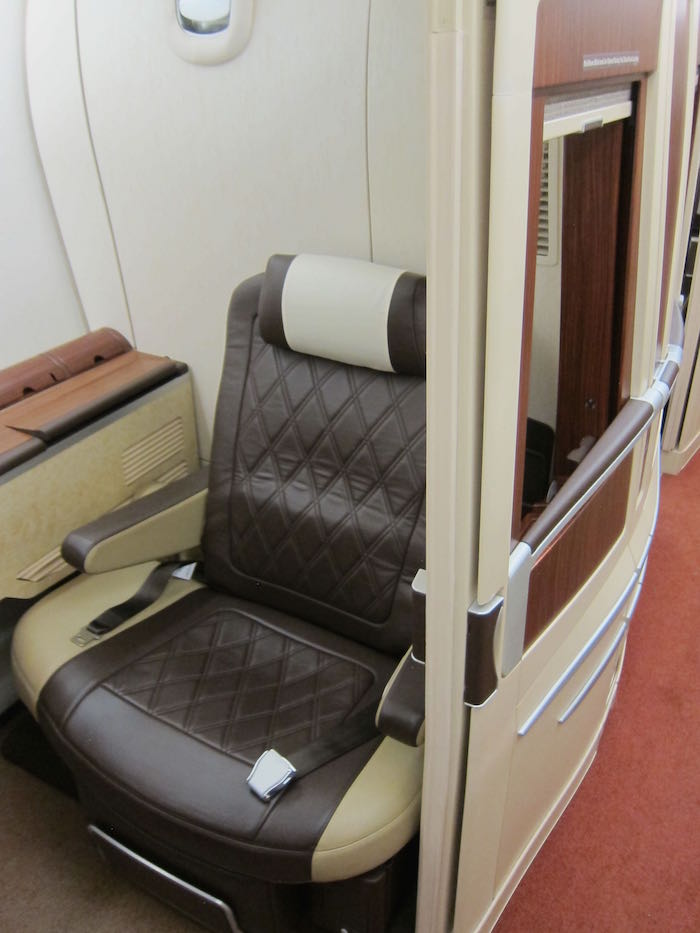 Singapore Airlines' refreshed A380 Suites Class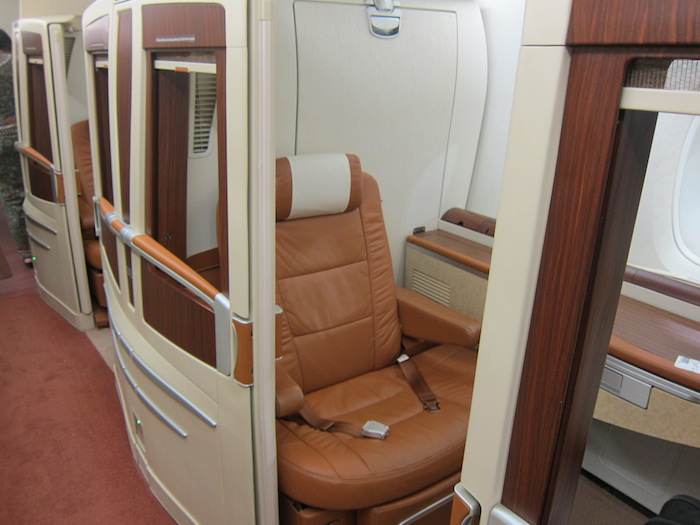 Singapore Airlines' "old" A380 Suites Class
Personally I don't think we'll see many changes. I would guess it'll be a similar "refresh" to what we've seen in the past, whereby they'll just change the finishes.
What would I most like to see on Singapore's A380? Affordable and usable wifi and more onboard amenities, like a bar, lounge, etc.
What kind of a refresh are you expecting with Singapore Airlines' A380s in 2017? What would you like to see?