As I've always said (and people like to misquote me on this), I think Delta is a fantastic US airline in spite of their frequent flyer program. They don't need a good frequent flyer program and they know it. They were the first legacy US airline to introduce a revenue requirement for status. And they were also the first legacy US airline to go fully revenue based on awarding redeemable miles.
Which brings us to a change which on the surface sounds like it should be good, though there's more to it than meets the eye.
Yesterday Delta Points posted about how Delta has introduced short-haul one-way awards for 5,000 SkyMiles.
For example, this 5,000 mile award rate is available for travel between Los Angeles and San Francisco: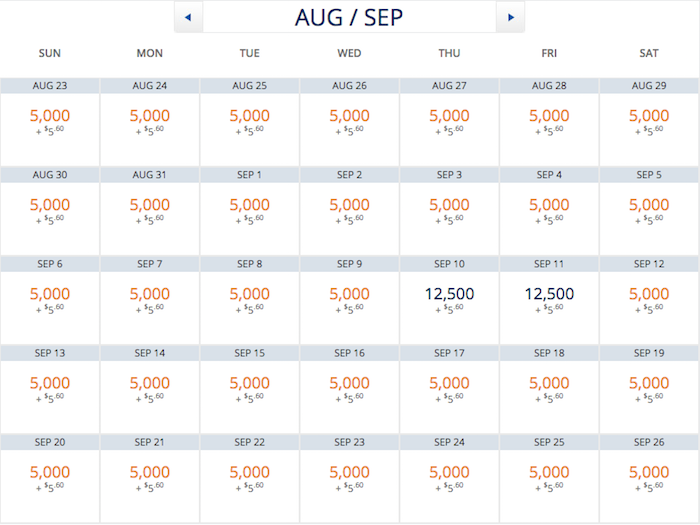 And it's available for travel between Portland and Seattle: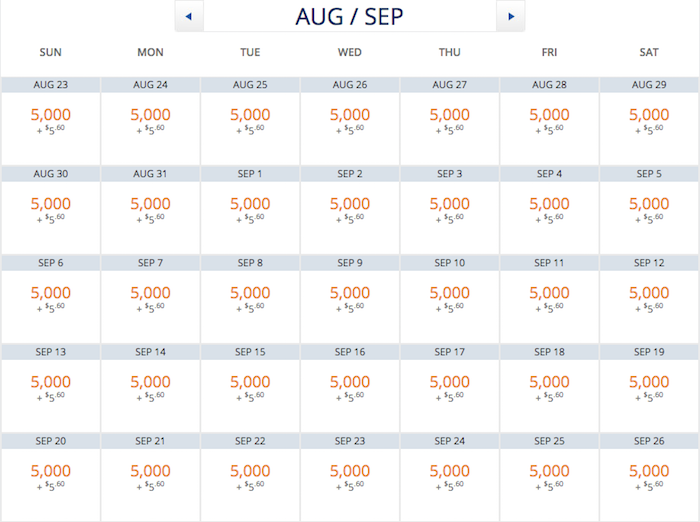 As y'all know, arguably the best thing about the British Airways Executive Club program is that they have a distance based award chart, and that can be a great value for short-haul awards. For example, you can fly a distance of up to 650 miles for just 4,500 British Airways Avios one-way.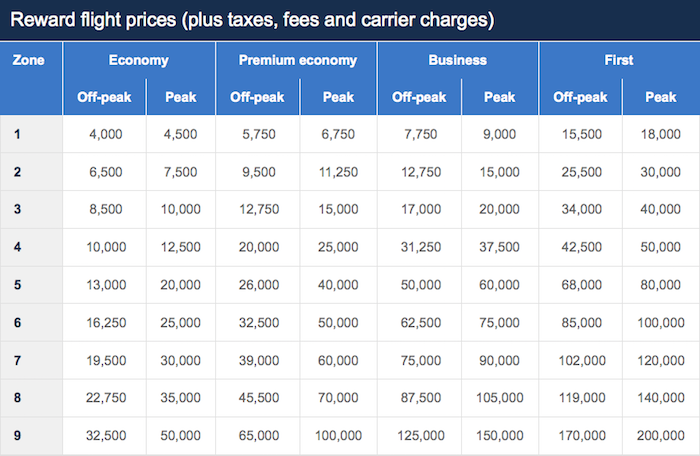 Great, so is Delta SkyMiles also going distance based, and are awards under a certain distance going to cost just 5,000 SkyMiles?
Let's take a look at their award chart to see… oh wait, they don't have an award chart anymore.
But what's interesting is that when you price the revenue cost of tickets on this route, you'll notice that these are highly competitive routes with cheap revenue fares. For example, one-way fares between Los Angeles and San Francisco start at ~$70: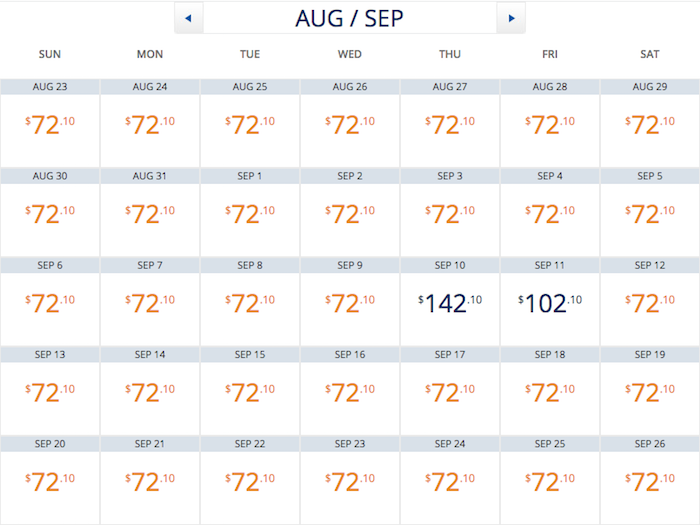 The same is true for fares between Portland and Seattle: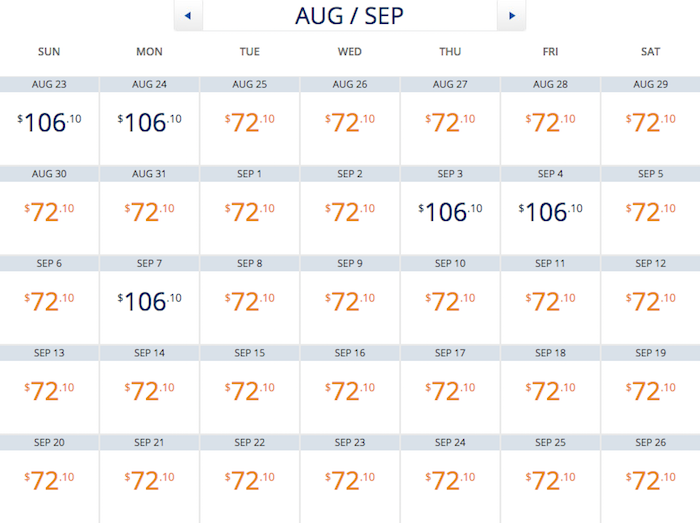 Suddenly those 5,000 mile awards aren't looking like quite as good of a value anymore, eh?
Despite being an even shorter distance, there are no 5,000 mile awards between Los Angeles and San Diego: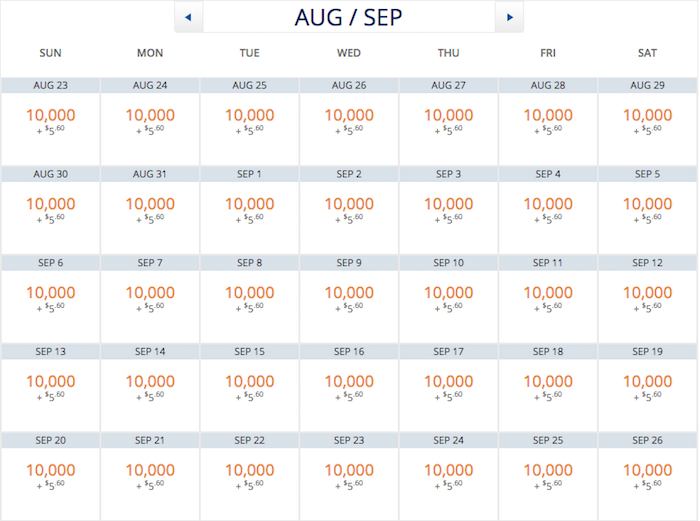 For reference, the lowest paid fares in that market are ~$250+ one-way: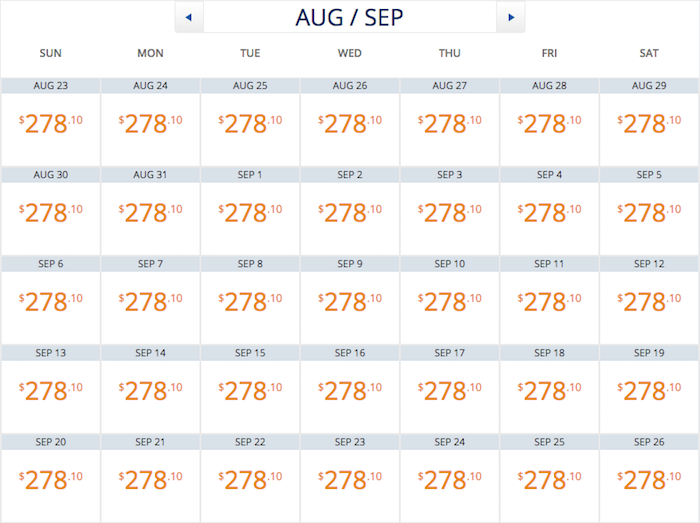 So what should we take away from this? Short term the introduction of 5,000 mile one-way awards is good news. After all, who doesn't want to pay fewer miles for an award?
But the strategy and logic here is very simple. This isn't a conspiracy theory, but rather what Delta will gladly admit they're doing. Long term they're trying to more closely peg the cost of an award ticket to what a revenue ticket would cost. So it's perfectly logical to charge just 5,000 miles for a one-way ticket which would cost less than $70 (without tax). Just as it'll be perfectly logical to charge 800,000 SkyMiles for a business class ticket which would cost ~$10,000+.
And that's also exactly why Delta eliminated their SkyMiles award chart.
Bottom line
The introduction of 5,000 mile one-way awards is theoretically good news short term, though it's part of Delta's overall plan to make SkyMiles as much of a revenue based program as possible, both on the earnings and redemption side. And there's nothing wrong with that — ultimately it's Delta's program to run, and each consumer will have to decide whether they care more about flying a reliable/global/consistent airline while taking it up the chutney on the frequent flyer program front, or whether they care more about a great frequent flyer program.
Pretty soon we can have a contest to see who can find the most expensive one-way award on Delta, as every action does have an equal and opposite reaction in the case of SkyMiles.
What do you make of Delta introducing 5,000 mile one-way awards?