Historically Korean airlines have abysmal safety records. They've gotten better over recent years, but going back a couple of decades, Korean Air had a pathetic safety record.
Korean cockpit culture was almost unarguably the primary cause of this. Korean society is very hierarchical and respectful, and a lot of the accidents have simply come down to first officers not wanting to question the decisions of captains, given that they'd basically be "insulting" them.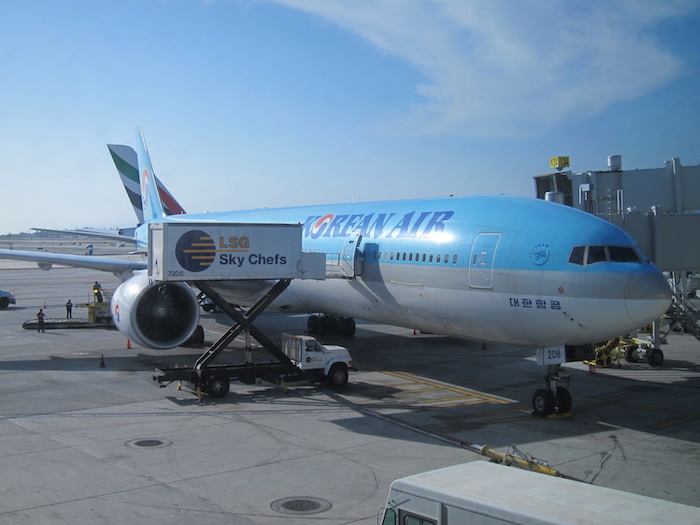 There's perhaps no accident where that's more transparent than Korean Air 8509, whereby the first officer saw exactly what was causing the accident, but didn't say anything:
It's summed up pretty well by Malcolm Gladwell, who describes the issue as follows:
Korean Air had more plane crashes than almost any other airline in the world for a period at the end of the 1990s. When we think of airline crashes, we think, Oh, they must have had old planes. They must have had badly trained pilots. No. What they were struggling with was a cultural legacy, that Korean culture is hierarchical. You are obliged to be deferential toward your elders and superiors in a way that would be unimaginable in the U.S.

But Boeing (BA, Fortune 500) and Airbus design modern, complex airplanes to be flown by two equals. That works beautifully in low-power-distance cultures [like the U.S., where hierarchies aren't as relevant]. But in cultures that have high power distance, it's very difficult.

I use the case study of a very famous plane crash in Guam of Korean Air. They're flying along, and they run into a little bit of trouble, the weather's bad. The pilot makes an error, and the co-pilot doesn't correct him. But once Korean Air figured out that their problem was cultural, they fixed it.
Asiana has had two "runway diversions" in recent years (the most recent one was kept reasonably quiet).
It's clear that South Korea is concerned about their airlines' safety records, and is doing what they can to turn this around. One way they've tried to deal with the situation is by denying airlines the right to fly routes after they have accidents, as was supposed to happen to Asiana at San Francisco. That seems like a pretty dumb "solution" to me.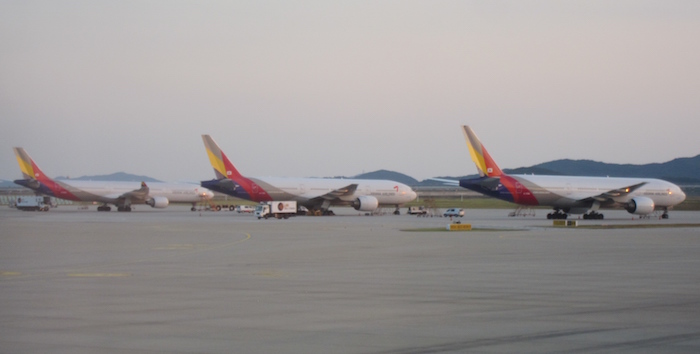 But it seems they've found an even dumber one. Per The Korea Observer (bolding mine):
South Korean airlines have voluntarily pledged to replace their old aircraft as part of efforts to boost passenger safety, the transportation ministry said Monday.

According to the Ministry of Land, Infrastructure and Transport, the country's eight air carriers signed an agreement on Friday, in which they have voluntarily agreed to replace all their aircraft that are 20 years old or older.

The move comes despite the fact that there currently is no limit on the age of an aircraft, the ministry noted.

Currently, only 14 out of 264 aircraft owned and operated by the country's seven passenger airlines are 20 years old or older while both of the two cargo planes operated by airfreight carrier Air Incheon are 20 years old or older.
It's worth noting that this is a voluntary pledge on the part of Korean airlines, so the government isn't forcing airlines to do this. That being said, are they really suggesting that adding a retirement age to planes will boost passenger safety? Seriously?!
All of the biggest crashes by Korean airlines have been with planes that are less than 20 years old, so to even remotely suggest that's there's a correlation between passenger safety and aircraft age is preposterous. Aircraft undergo heavy maintenance periodically, so you should feel just as safe flying a 30+ year old plane as you should flying a brand new one.
Bottom line
I have no issue with airlines creating a voluntary agreement whereby they'll retire planes after a certain amount of time. That being said, to suggest that this will in any way improve the safety of the airlines is sort of insulting.